Not many of us take nearly a decade to finish a job – but our conservation warden is positively proud of the fact.
Together with experienced volunteers, Mike Newby has just completed a hedge-laying project using trees that he planted nine years ago.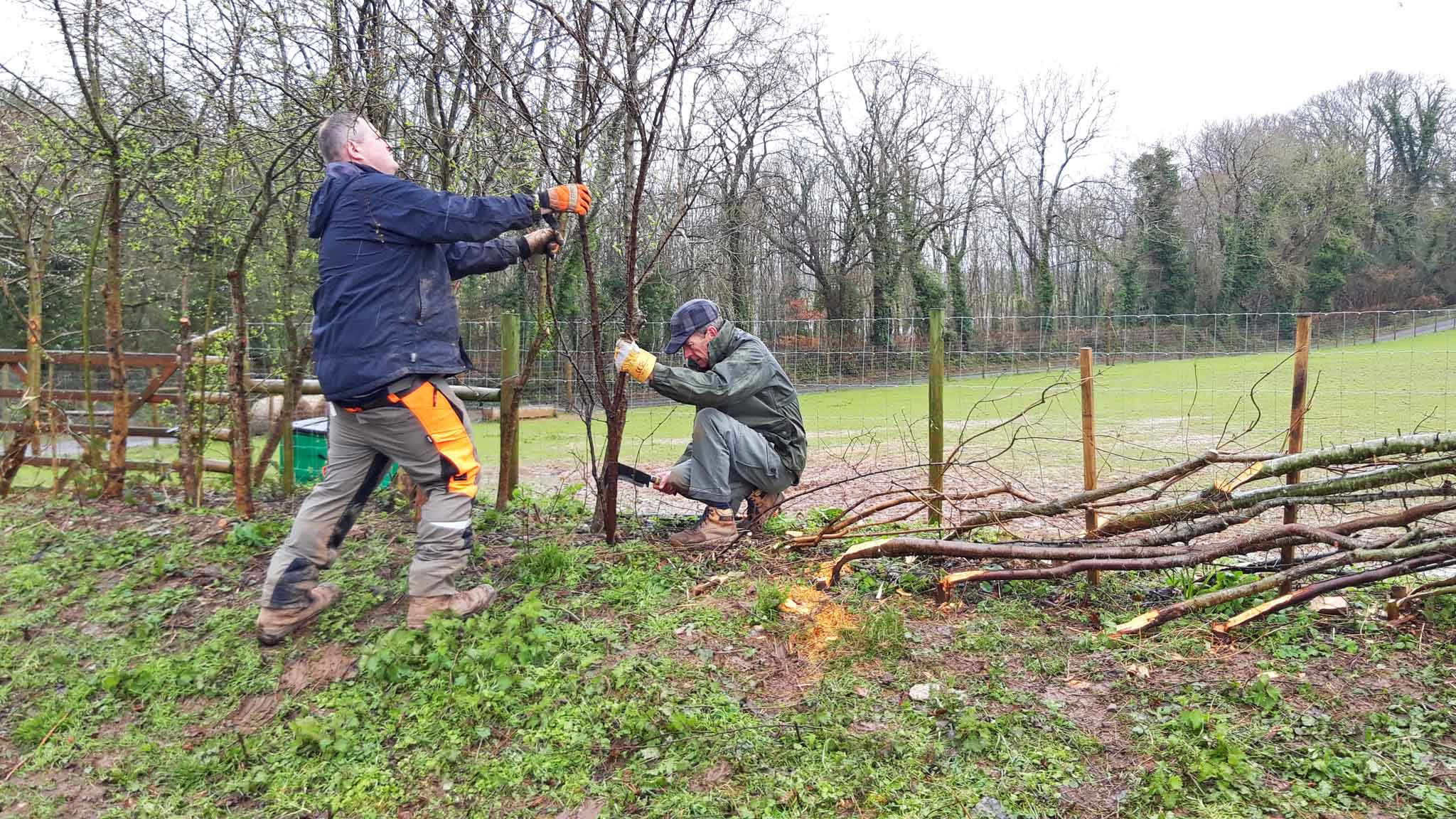 "It's very rare in conservation work that you get to see a project like this from start to finish – so this has been pretty special for me," he said.
"It's also been quite personal because I'm originally from Nottinghamshire so I have used the opportunity to show our volunteers Midlands-style hedge laying instead of Devon-style."
The regional style was originally developed to contain livestock and so is thicker and sturdier than some other styles of hedge as it uses stakes woven with the living tree.
Improving the UK's network of hedgerows by 40% is one of the targets of the Government's Climate Change committee. They have been identified as essential to help mitigate some of the impacts of climate change by acting as break to wind and floodwater and improving air quality.
Mike said creating more green corridors for our wildlife is just as vital to our countryside as it allows animals such as dormice and voles to safely navigate across fields and offered toads a place to hibernate during winter months.
Mike: "These hedges will thicken and get stronger over time giving a really rich habitat for all sort of animals and insects.
"The toad population in Britain has decreased by 75% in the last 20 years, most mostly due to an increase in traffic which is why here on the estate we have put up signs to remind people to drive carefully."
During the spring the toads often cross the causeway near the entrance to the estate from Totnes as they travel between two ponds in Berryman's Marsh and Queen's Marsh.
Vicky Churchill, assistant conservation warden, said she had really enjoyed working on the hedge, which is near the entrance to the estate's deer park.
"I have really enjoyed learning a different style of hedge-laying," she said. "It's also in keeping with what we do here on the Dartington Estate, which is about learning and experimenting with different land practices."