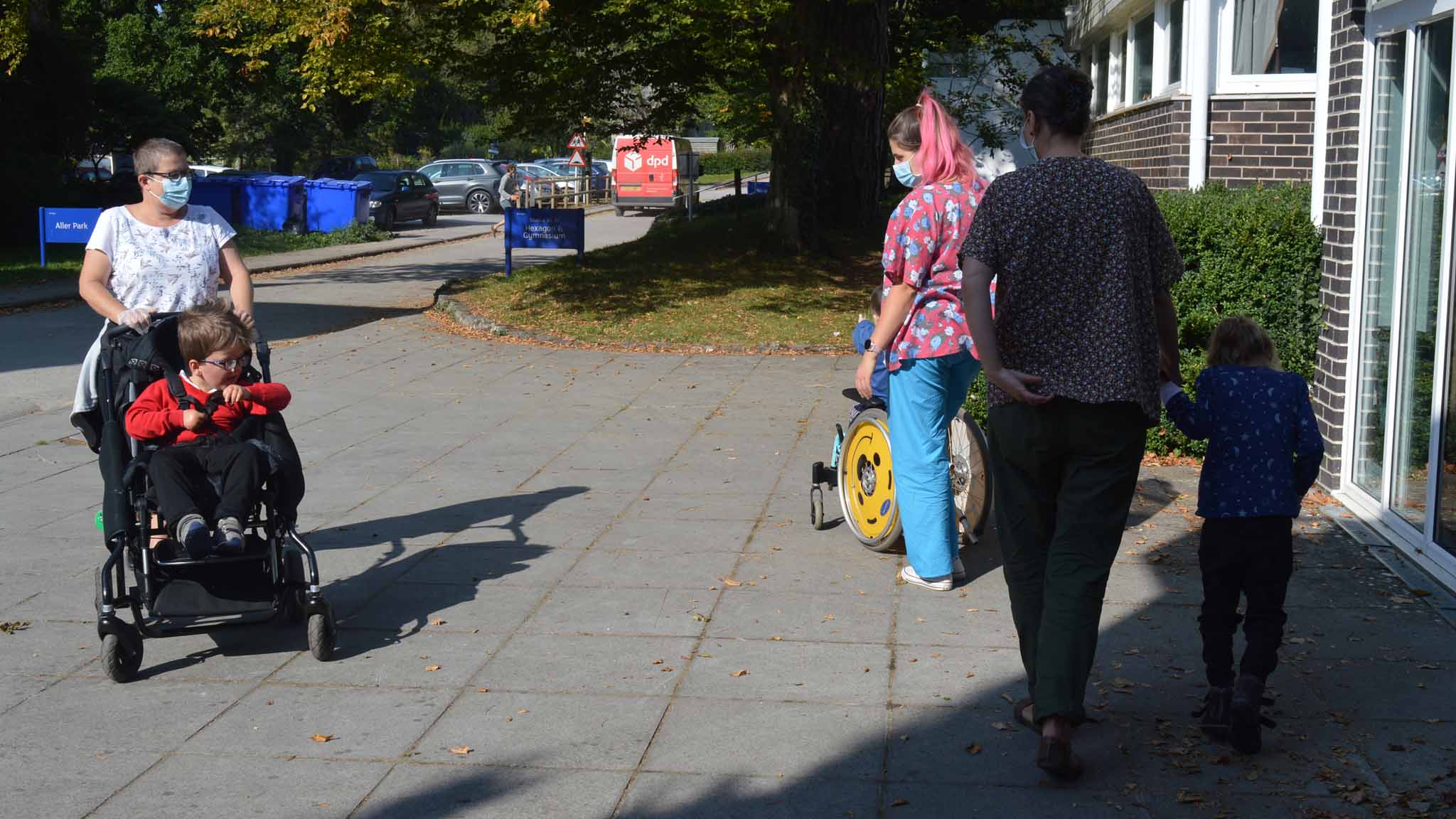 The Dartington Trust has stepped in to support a federation of special schools to provide a group of young students with a temporary school for the next year.
The pupils, from Bidwell Brook in Dartington and Ellen Tinkham School and College in Exeter have a variety of learning needs but they are among the most vulnerable to Covid-19 as many have complex physical health conditions.
Jacqui Warne, Executive Head Teacher, of the Learning to Live Federation said it had been challenging to find somewhere that met their specific requirements.
For this academic year they will be renting the Hex Building on the estate and teachers will form a learning bubble with 30 young people from primary school age up to 19 years old.
"We're really grateful that this building is available – it's a beautiful space.  It's very light and airy so it means everyone can spread out.  We feel very fortunate to have found it," said Mrs Warne.
She added that recent months had been an extremely challenging for both students and parents.
The pupils' complex needs mean that learning online may not be an option and some of them require specialised therapeutic support and sensory assistance.
She praised her staff for their hard work and said many had sacrificed a summer break to make sure the new learning environment was ready.
"Some of our students don't understand social distancing and so we are having to be really clear about how we manage it.
"I don't think we can underestimate the courage of parents that they are trusting us to do this," she added.
The Hex and Gym buildings were previously used by students from the former Dartington College of Arts and have since been used by musicians for the annual Summer School and the Dartington Playgoers.
In July 2021, once the buildings have provided a base for the schools they will return to use as performance spaces for the expanding arts programmes at Dartington Trust.
Mark Taylor, Finance and Estate Services Director at the Dartington Trust said he was delighted to welcome pupils from Bidwell Brook and Ellen Tinkham School and College for the next 11 months.
"They do outstanding work with young people with significant disabilities and it is great to see them using a moth-balled building and this is fully in-line with our learning strategy."
"In addition the Estate Services team has worked tirelessly to bring this building back into operational use and as always they have done an exceptional job with limited resources."