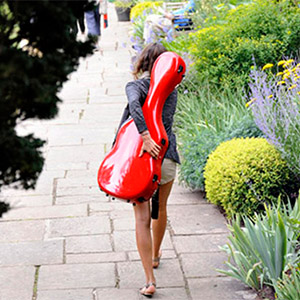 Dartington International Summer School and Festival is a four-week programme packed with courses, workshops and masterclasses aimed at undergraduate and postgraduate students, young professionals and amateur musicians. It also stages over eighty concerts performed by some of the most established musicians for members of the public to enjoy, right in the heart of Dartington's breathtaking estate.
Check out our blog each week in the lead up to and during the Summer School for festival highlights, news stories, behind the scenes gossip and interviews.
---
Florian Mitrea (Pianist)
The brilliant young Romanian pianist Florian Mitrea was awarded third prize and the Classical Concerto Prize at the 2014 ARD International Competition in Munich, having previously won the Lagny-sur-Marne 2014 and Panmusica 2010 Vienna international piano competitions. He will be performing Beethoven in the Great Hall at Dartington on 16 August 2016.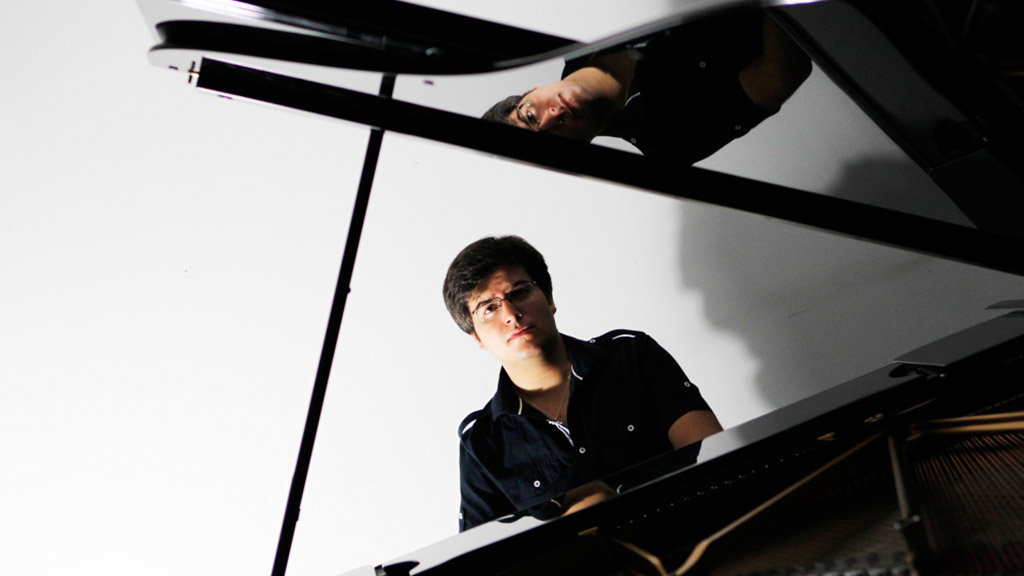 When did music first touch your life? Can you tell us the moment when you first realised you wanted to be a musician?
My family are not very musical (except perhaps my father, who is a keen amateur jazz pianist) and classical music was not really present in our house apart from "Best of Beethoven"-type CDs. I was four years old when I was taken to audition for a children's singing ensemble that performed popular music. So I guess my first musical memories are all about being on stage with a bunch of other children and really having a great time. Practising for hours on end was not yet part of my life and I think this had a stronger influence than I previously thought. I learnt to enjoy performing and to love being on stage in front of an audience before I understood anything about music, at all.
I enjoyed making music, either at the piano (which I started learning when I was 6) or singing, from the very first day I joined that ensemble. The decision to try to become a professional pianist came much later when I was about 13 years old, which was terribly late and I naturally had a lot of catching up to do. It meant that I had to skip some of the learning steps, absorb a lot of repertoire in fast-forward mode, but I was very lucky to have two extremely supportive teachers. I was then fortunate enough to be offered a place with a scholarship at the Royal Academy of Music, which quickly became my second home, and it was then rather clear that I was going to do music quite seriously.
What is your favourite piece of music and why?
I tend to love any piece that I happen to be performing. I think there have been only a couple of instances when I did not warm up to the music I was learning. It is therefore almost impossible to choose one single favourite piece. The Mozart Concertos are a part of repertoire that I always love performing, but they are more than my 'favourite pieces'. I tend to see them as perfect music. If I absolutely had to choose a favourite piece, it would probably be the Liszt B minor Sonata. For me, that music has an exceptional power to transport us to a different world. It has enormous intellectual appeal, matching Beethoven and Brahms in this respect, which it combines with Wagnerian-like awesomeness. And the thrill that you get while playing is indescribable.
What advice would you give to other aspiring professional musicians? Or those simply wanting to learn an instrument?
If talking to aspiring professional musicians, I would probably give the advice I would have given myself, 18 years ago: work out what it is you want to end up doing and fight for it relentlessly, every single day. Every day counts, and every day can take you closer to your dream, so try as hard as you can, not to waste any time. It's a very long road you are embarking on.
To anybody who wants to learn an instrument, which I hope includes everybody, I would recommend patience. Learning an instrument is tough and not always great fun, and worst of all, it takes a long time, but I think it is worth every second you invest in it. Not only will you get all the benefits as highlighted by the latest research, but you will also gain enormous pleasure and a strong sense of achievement from being able to play your favourite music and share it with others. Music can really become a fantastic social activity.
What can Dartington audiences expect from your performance/workshop this year?
I am very excited about my all-Beethoven recital. I hope that the two sonatas (The 'Waldstein' and op. 111) will be both thrilling and thought-provoking to listen to. I am also very privileged to partner Chloe Hanslip in a recital of violin and piano masterpieces. I have always been enthusiastic about chamber music and this is a chance to share the stage with a truly exciting artist. The Workshop will be an opportunity to share ideas and thoughts about the piano and music in general.
We will of course be exploring all of the wonderful music that participants chose to bring with them. I also promise to create a supportive atmosphere and I really urge participants to share their most troubling questions. I am particularly passionate about tackling problems such as efficient practising, stage fright and emotional control. I have experienced these issues myself and I understand how frustrating they can be from a very personal perspective.
Are you looking forward to performing/teaching at Dartington this year and why?
The short answer is absolutely, because I loved the experience I had last year. The feeling of being surrounded with people from all walks of life that share an outstanding love for the great music is just brilliant. One of the things I particularly enjoyed last year (and look forward to this year) is the continuity of music-making.
Music never seems to stop at Dartington. It does not take place only during the lessons. It goes on pretty much continuously from breakfast till long after the night concert. Outside the workshop times I popped in to some chamber rehearsals and offered some help, I noticed people practicing in corridors, sight-reading together, talking about music over dinner, discussing the concerts, debating the talks… It's truly extraordinary!
Florian Mitrea will be teaching piano workshops and performing during Week 3 of the Summer School. Click here for further details.
---