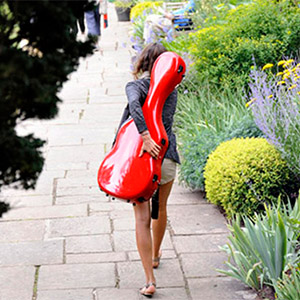 Dartington International Summer School and Festival is a four-week programme packed with courses, workshops and masterclasses aimed at undergraduate and postgraduate students, young professionals and amateur musicians. It also stages over eighty concerts performed by some of the most established musicians for members of the public to enjoy, right in the heart of Dartington's breathtaking estate.
Check out our blog each week in the lead up to and during the Summer School for festival highlights, news stories, behind the scenes gossip and interviews.
---
Originally, a Ceilidh meant any social gathering among neighbours, not necessarily with dancing at all! It comes from the old Irish word céle, meaning 'companion'.
It originated in Ireland but became common in Scottish and Irish settlements and across England, mixing with English country dancing. Early Irish and Scottish ceilidhs included folk tales, poetry, and singing, as well as dancing. Dancing now dominates the modern ceilidh but in some areas, poetry and storytelling are still included. The 'man of the house' was usually the leader of the ceilidh, and in modern versions, a master of ceremonies usually leads the dances.
Learn to Ceilidh: Watch BBC Scotland's step-by-step guide to Strip the Willow
Some of the most popular modern ceilidh dances are: The Dashing White Sergeant, The Eightsome Reel, The Gay Gordons, The Military Twostep, The St. Bernard's Waltz, and Strip the Willow. The dances are usually fast and energetic but anyone can join in – a caller leads all the dances so it doesn't matter if you've never done it before!
Why not join us on Friday 12th August for our final night party of Week 2 for a ceilidh with caller and full ceilidh band? Bring your dancing shoes!
[button link="https://www.dartington.org/whats-on/event/?id=152003″ target="1″ colour="Dark Green"]Find out more about the Summer School Ceilidh event on 12 August[/button]