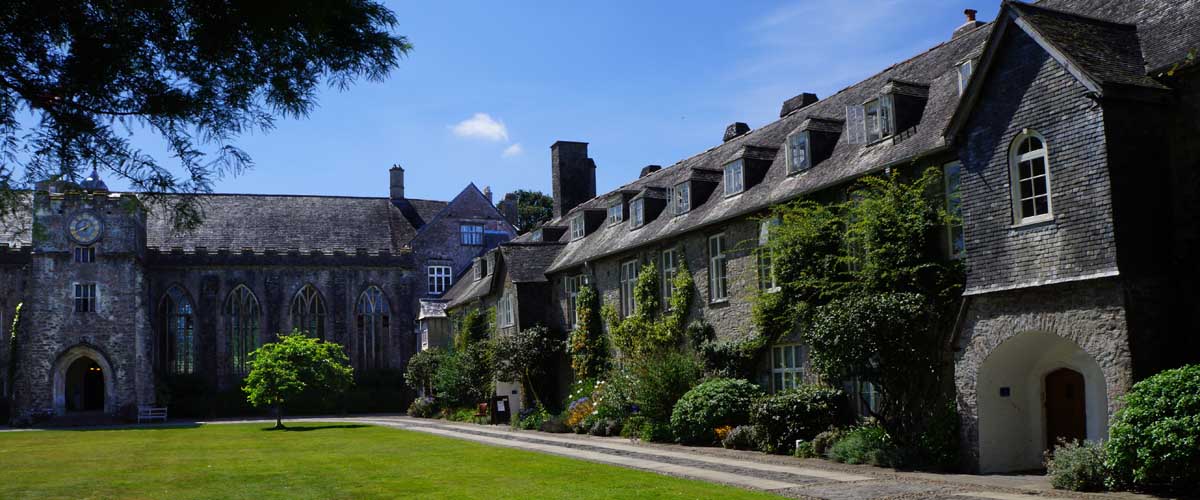 Closing Date: 6 December
Please refer to all resources below for full details of the role and how to apply: Trustee Recruitment Pack, Trustee Application Form
Could you be a Trustee for Dartington Hall?
Are you interested in working with an organisation whose mission is to be a testbed and model for a just and sustainable society? If so, read on.
This is an exciting time for the Dartington Trust. We have a renewed focus and mission, and we aim to build on our extraordinary legacy in order to, once again, make real impact in the world. In addition to our hotel, restaurants, shops and other commercial activities, we are increasingly focusing on learning and cultural engagement initiatives which support our world-renowned Schumacher College and the events and festivals (including the Dartington International Summer School) that run throughout the year. We hope to also welcome more people to explore our farming and forestry projects which make it one of the most agriculturally diverse estates in the country.
We are looking for Trustees to help guide us through this period of change and help us to establish a strong financial model for the Trust going forward.
To be a Trustee you will need to be passionate about our purpose, values and our ethos and appreciate the importance of good governance in promoting organisational success.
We are interested in hearing from you if you have held senior leadership positions in the areas of business and finance, hospitality, digital, land use or higher education.
Being a Trustee requires commitment and dedication and the role is not remunerated but there are huge rewards, not least of which will be playing a part in ensuring the success of this amazing and important organisation.
If you are interested in this challenge, and have the knowledge, skill and experience to contribute to our future developments, we'd welcome hearing from you. We aim to be a diverse and free thinking board and welcome applications for all members of our community. Please refer to the resources below for full details on how to apply.
ABOUT US
We believe that big ideas can make the world a better place. So our beautiful estate is home to a community of people who nurture new thinking, encourage learning and debate, and work every day to inspire one another. There are many sides to Dartington and that's what makes our future so exciting. Come and be part of it.