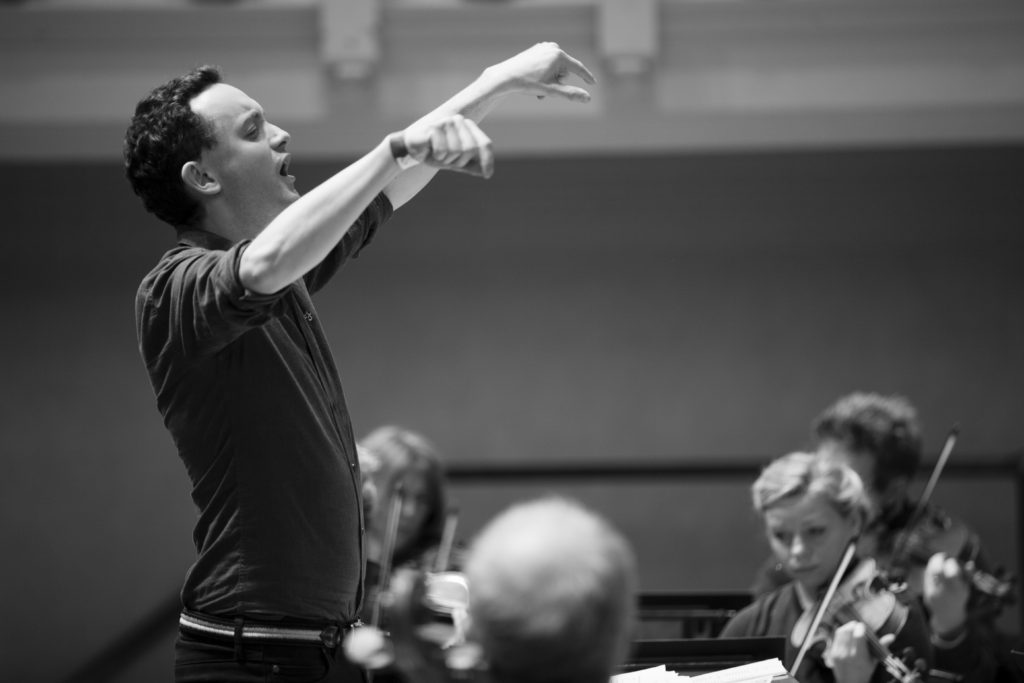 2022 marks 150 years since the birth of Vaughan Williams. As one of the most influential composers to come out of our little island, we had to mark this anniversary in style. Our Big Choir will be celebrating with a week long course culminating in a performance of Williams' Five Mystical Songs alongside music by Gustav Holst, Rebecca Clarke and Imogen Holst, who had a key part to play in the Summer School's history. The Choir will be led by multiple-prize winning and critically acclaimed conductor and accompanist, William Vann, who is particularly renowned for his revival performances and recordings of lost and lesser-known works of vocal and choral music by British composers. Here, Vann gives us his run down of his top five works by Vaughan Williams:
Music is always a personal choice, so rather than deign to suggest I know the 'best' of Vaughan Williams, I have instead picked out pieces and collected works that mean the most to me. The breadth of his output is huge, and I have delved into it in lots of different ways during my career, so I have attempted to choose five that I have particularly worked on or those with which I have a close relationship.
Folk Songs
The first musical works that spring to mind when I think of Vaughan Williams are his arrangements of folk songs. I believe they are at the heart of what shaped him and played a huge part in taking music in a different direction following the period where English composers were predominantly influenced by German composers. As a lockdown project, I recorded his complete arrangements of folk songs, working alongside Mary Bevan, Nicky Spence and Roddy Williams. They have a special place in my heart as I sung several of them as a child. I really love how Vaughan Williams elevates these simple songs to the level of Art Songs.
Renaissance Polyphony – Tallis
In terms of influences on Vaughan Williams I would say the next big thing is Renaissance Polyphony and in particular the writing of Thomas Tallis, particularly Fantasia on a Theme – the experience of setting that piece definitely informs the rest of his choral writing. It takes us back to a less florid and more modal style in which Vaughan Williams was really interested. I recently recorded a new arrangement of Fantasia. Tim Burke, the chorus master of the Royal Northern Symphonia arranged it for his chorus and I recorded it for Albion Records with Britten Sinfonia and the Choir of Clare College Cambridge.
Pan's Anniversary
Which leads me neatly on to another work on this disc, Pan's Anniversary. This incidental music for a Ben Johnson masque of the same name, was by Vaughan Williams with additional arrangements by Holst. It was performed for Shakespeare's birthday event in Stratford-upon-Avon in 1905. Vaughan Williams and Holst's lifelong friendship was very collaborative musically – they would send compositions to each other and were very open and honest with each other and not afraid of criticism. This really informs Vaughan Williams' whole style, which is one of constant change, always looking to improve, to be better. He actually didn't write anything of major importance until he was 40 – and his openness was really important to his later flourishing.
Choral Music – Three Shakespeare Songs
This piece of choral music is another symbol of him as a generous person. Cecil Armstrong Gibbs wrote to him and asked him to write some choral test pieces – Williams was in his 80s at this stage so understandably said no and suggested that Armstrong Gibbs just use one of the many pieces he had already written! However, he then changed his mind, wrote these pieces and sent them to Armstrong Gibbs – receiving them was the first he knew about Williams changing his mind! These are really amazing pieces. They offer a really good challenge for choirs but are also wonderful pieces in a harmonically developed, late Vaughan Williams style.
Mass in G Minor
Another choral piece that means a lot to me is his Mass in G minor, which draws on Renaissance polyphonic traditions and demonstrates incredible technical facility. It is a middle-career work for Vaughan Williams, written in 1921, and informs a lot of what he went on to produce later on. It was incredibly influential as it was the first mass written in an English style since the 16th century and inspired a whole new generation of composers. He wrote it for Holst and his choir, to whom it was dedicated.
I am really looking forward to leading the Big Choir course in week four of this year's Summer School which will celebrate Vaughan Williams but also bring in the music of Gustav Holst, Imogen Holst and Rebecca Clarke. The idea behind it is to be very collegiate, helping each other and drawing together lots of people, just as these artists did in their lifetimes. After a difficult few years it feels incredible to be able to reunite as a choir and sing together with joy in our hearts.
William Vann is leading the Big Choir course in week four which will culminate in a 150th Vaughan Williams anniversary concert on 19th August in the Great Hall.