A range of immersive, inclusive projects for schools that celebrate the history and diversity of our Deer Park have taken place as part of the wider Deer Park restoration project made possible by funding from Heritage Lottery UK and others.
Activities have included working with St Margarets Academy School in Torbay to help students to consider the importance of food and farming in the history of the Park. The children enjoyed a visit to Dartington Hall and also a cob oven building experience back at the school. Children in the Torbay area will continue to enjoy the cob oven – a fantastic legacy for the project.
Throughout the last year the project team have also worked with students at King Edward VI Community College (KEVICC) to explore the Deer Park. The first event was an A Level 'Masterclass' with Steve Roberts, Interpretive Designer. Students enjoyed a half day guided walk and talk, and were invited to develop ideas for the ways in which the Park can be interpreted.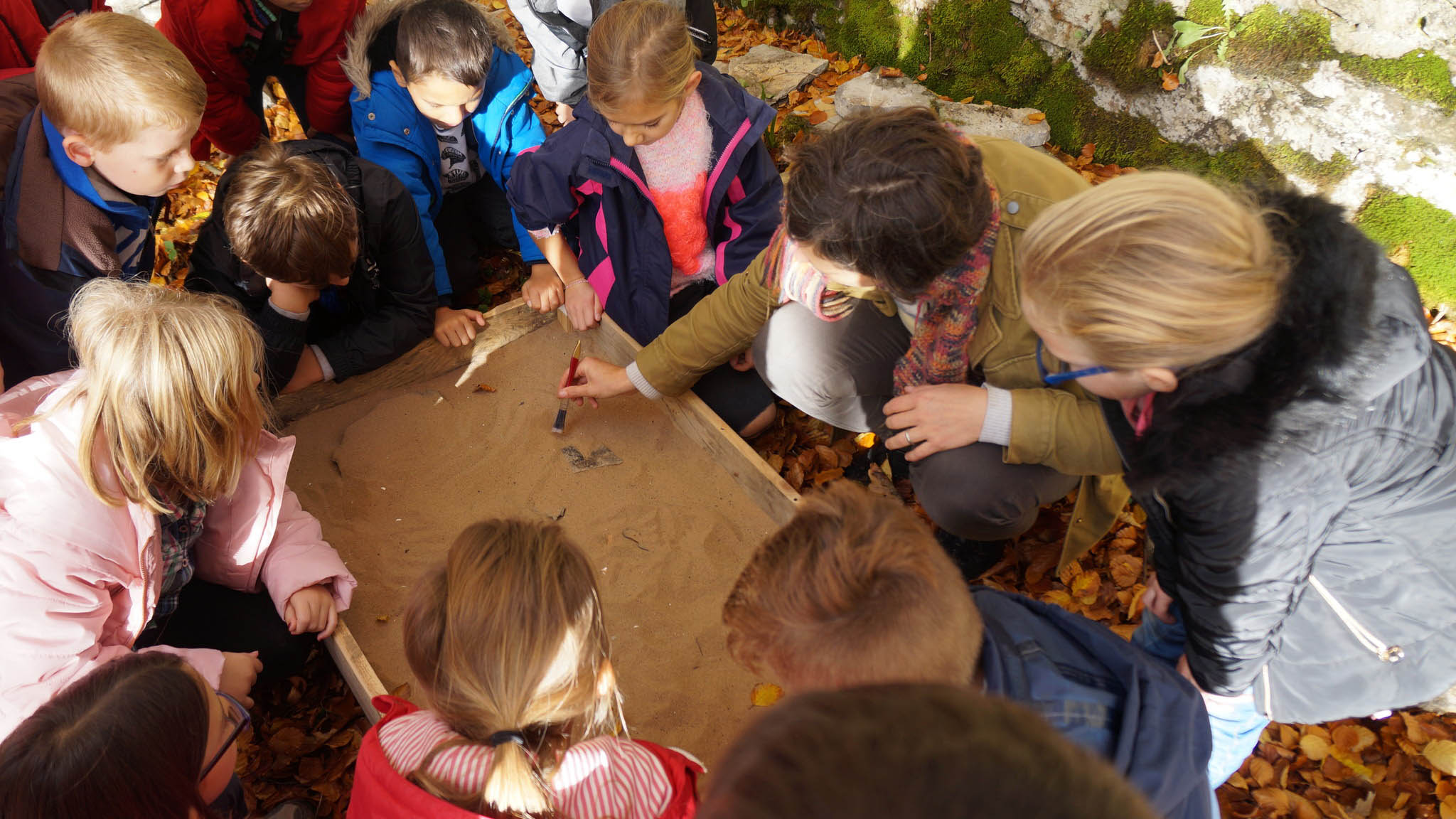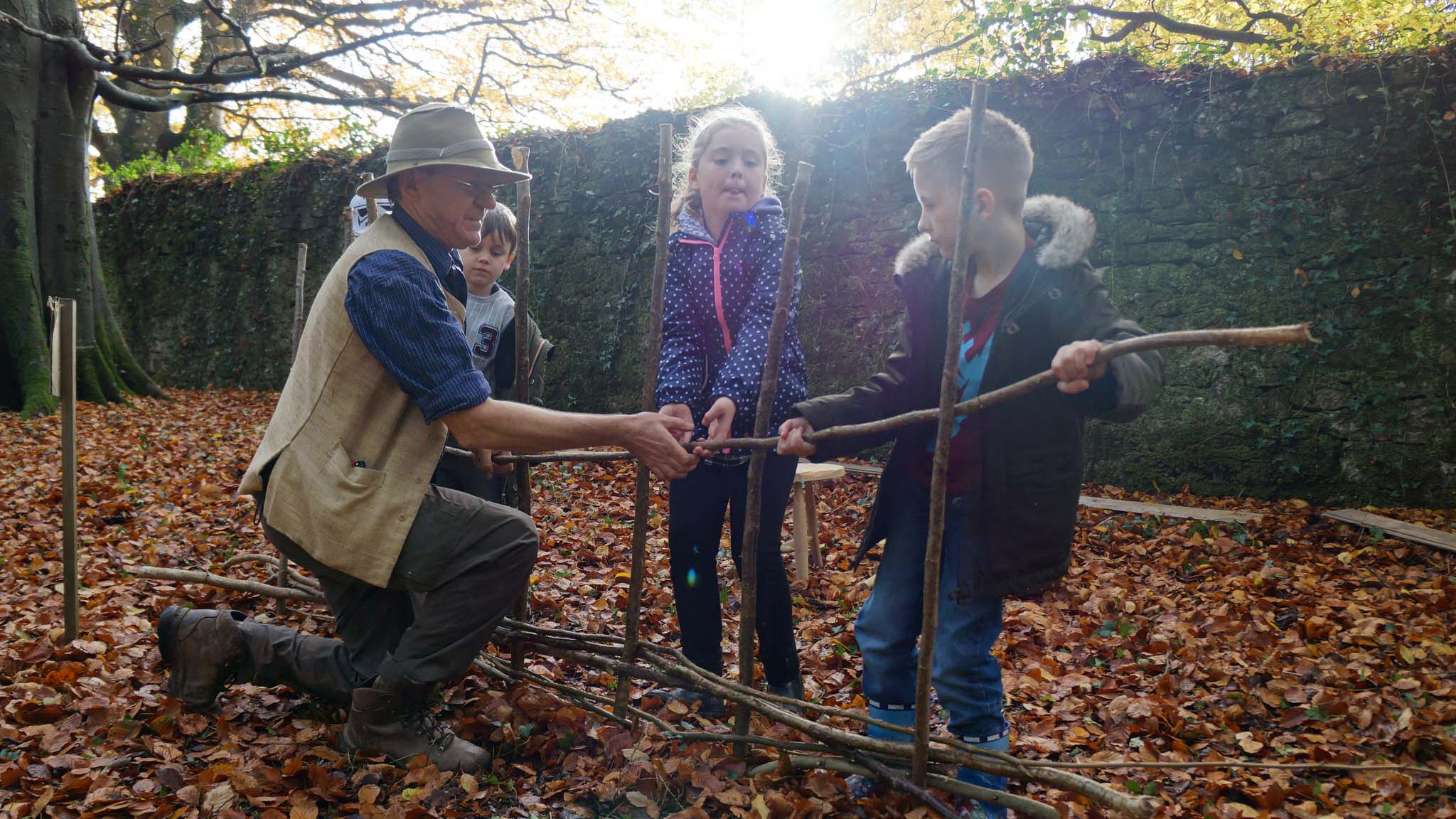 Other projects with KEVICC have included a special short project on arrowheads with Year 8 pupils, and a special 'collapsed curriculum' day of multi-disciplinary activities. The arrowhead project took place in summer 2017 with students enjoying practical activities such as casting, archery and other experiences at Dartington. Historical experts shared their knowledge of medieval hunting and students tested their arrowheads with Totnes Archery Club. This was followed by an afternoon at Dartington where students watched a longbow demonstration and enjoyed finding out about medieval traditions.
Elsewhere, students from Lifeworks, a Dartington-based college that aims to improve the lives and futures of learning disabled children, enjoyed a study day on wall building with professional stonemasons.
Other smaller projects will continue until April 2018. There may be a chance to do further activities as part of this project. Please contact lizzie.mee@dartington.org if you would like to discuss a proposal or visit the Deer Park.