Festive Lunches & Christmas Party Nights
We're looking forward to a Christmas that's closer to normality again – and hope that you'll join us here at Dartington for a mouthwatering Festive Lunch or one of our famous Christmas Party Nights.
Our Christmas lunches and dinners are hosted in cosy, atmospheric private dining rooms not usually accessible to the public and in our White Hart restaurant.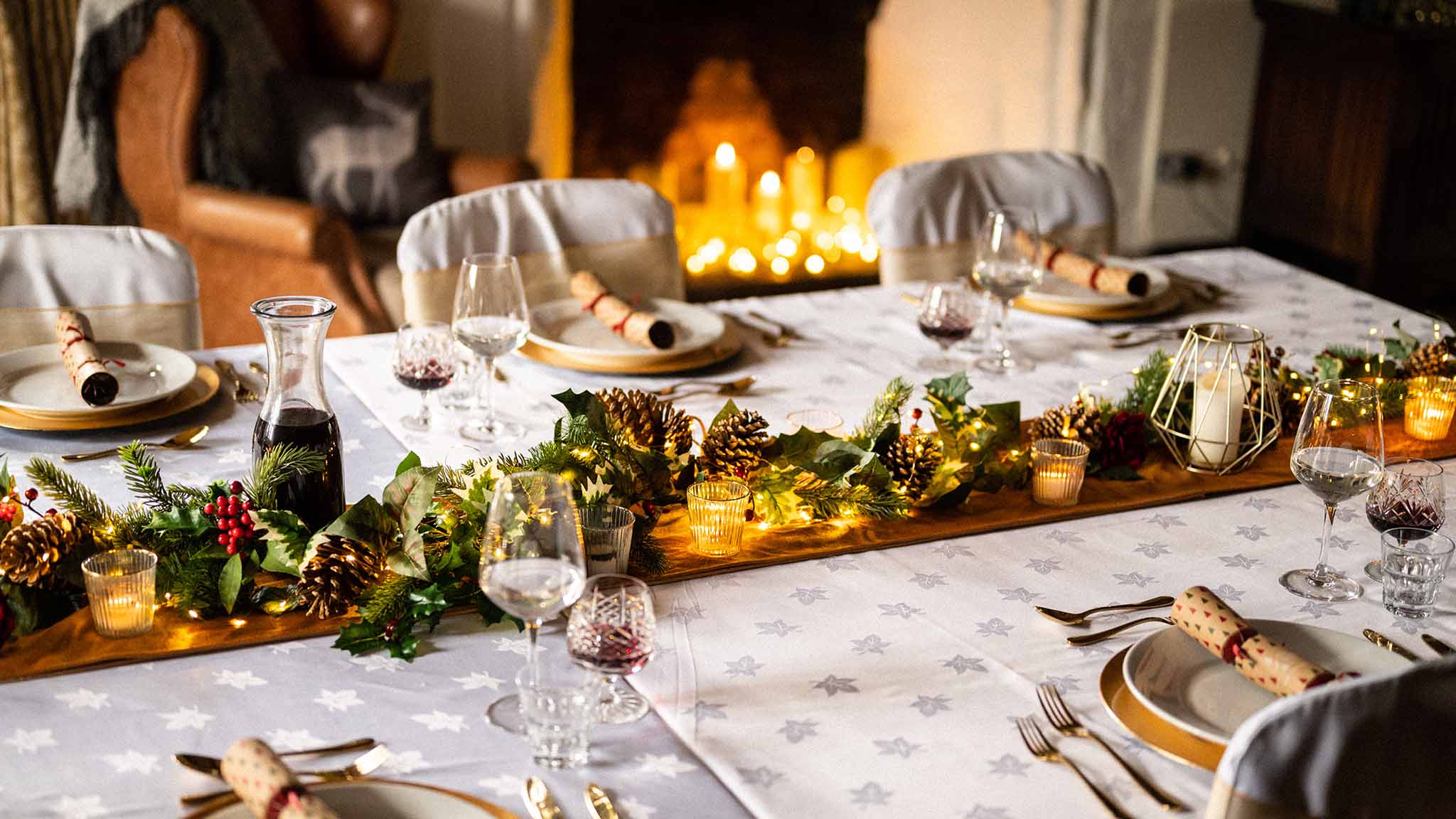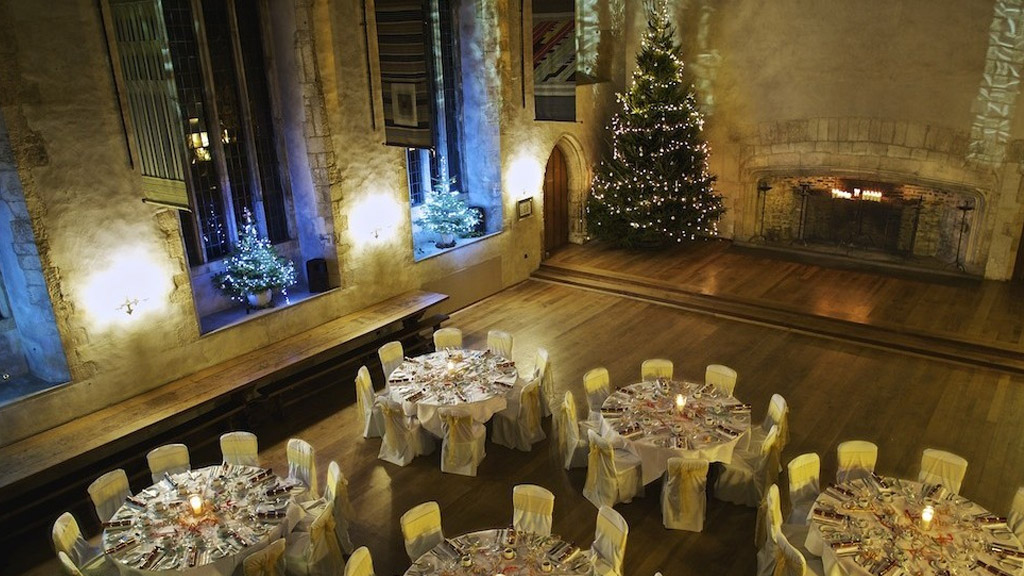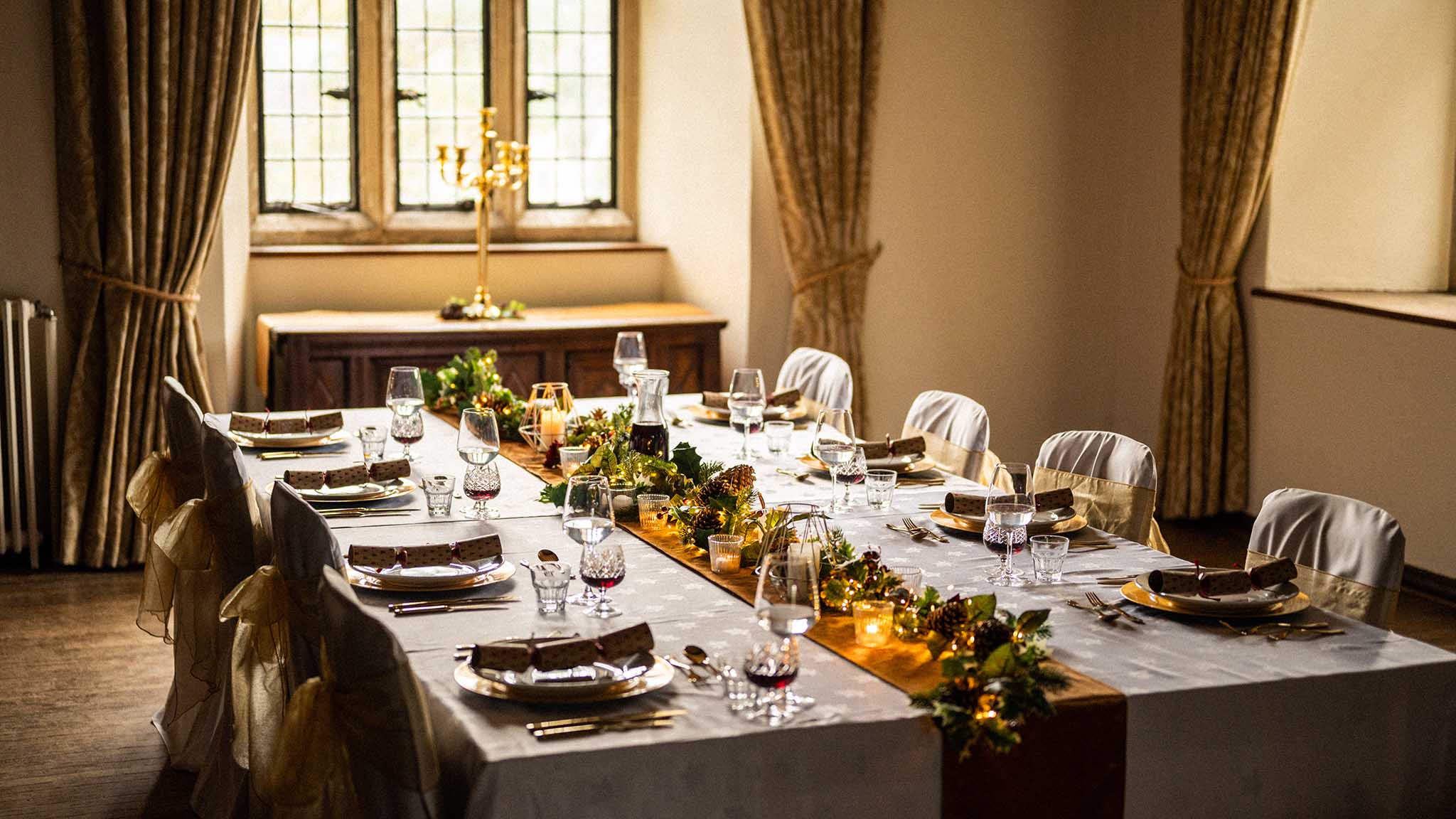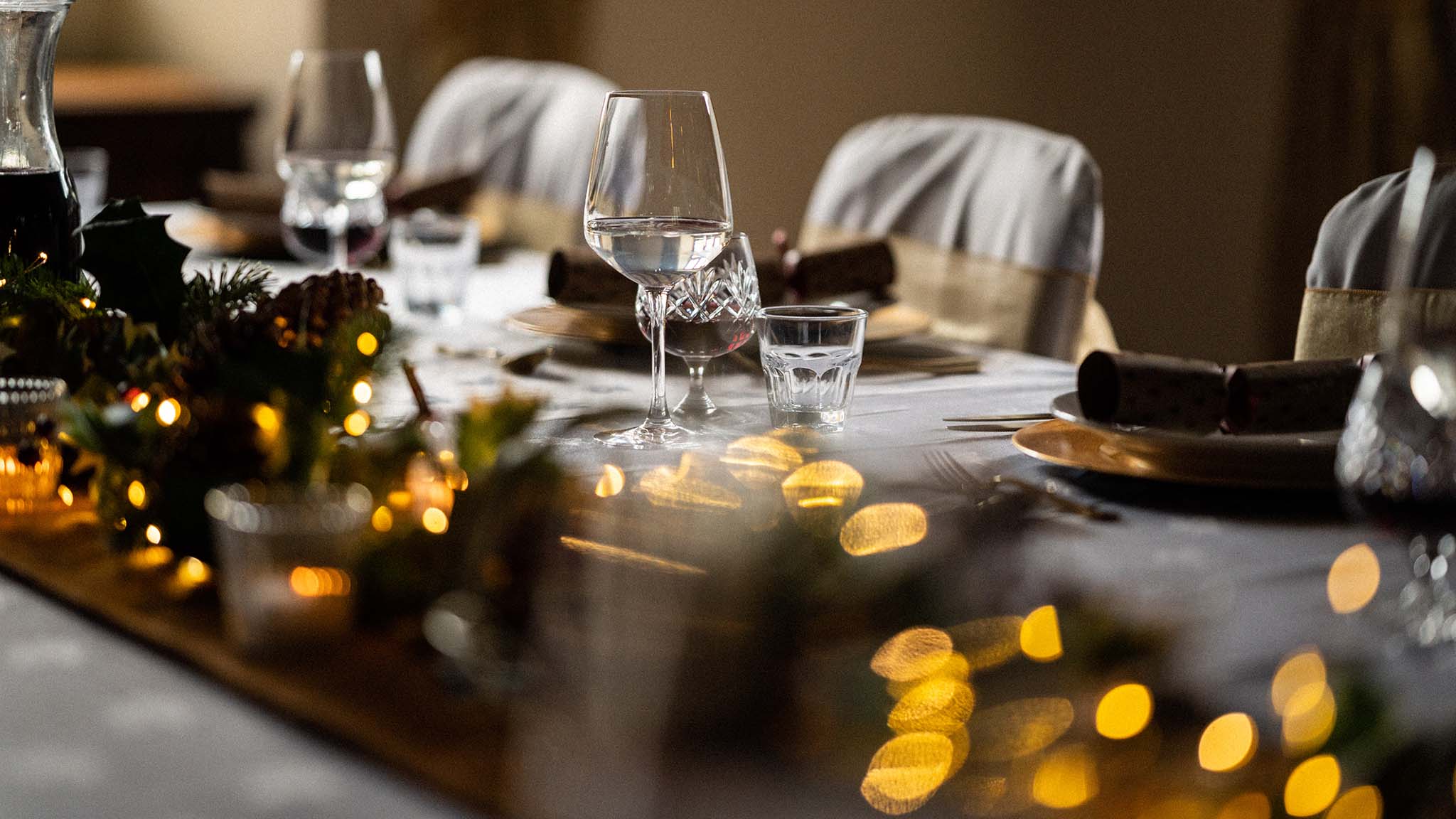 This year's menu has been curated by our Green Table / White Hart chefs with the best local and ethical produce, featuring all your festive favourites bursting with seasonal flavours.
While we hope that Covid-safe procedures will be unecessary, you can book with the assurance we'll take every step to ensure you have an enjoyable time here, whatever the circumstances.
Available from early December.
Pricing
Catering
Two course lunch/dinner £26.00 per head, to include Christmas cracker
Three course lunch/dinner £30.00 per head, to include Christmas cracker
Room hire fees
Great Hall from £250.00
Private dining room from £30.00
Disco and DJ (Great Hall only)
£300.00
How to book
To book your table or register interest, please drop us a line at bookings@dartingtonhall.com.