A bright and airy space – the atmosphere is relaxed and inspiring, allowing you to take your time in choosing your favourite piece from both established and new artists.
Contact us on 01803 847523.
Artist of the Month
Mary Cutchee, Totnes, Devon
Mary Cutchee lives in Totnes, Devon and has a workshop on the beautiful Dartington estate where she runs weekly pottery classes.
Her pots are made using West Country clay. The brown clay is from the Dartington estate, the white clay is from Newton Abbot and the black clay is from Dorset.
The clays were washed and sieved to remove stones and blended to improve plasticity. Some grit remains giving each pot unique textures on the surface.
Prices start at £36.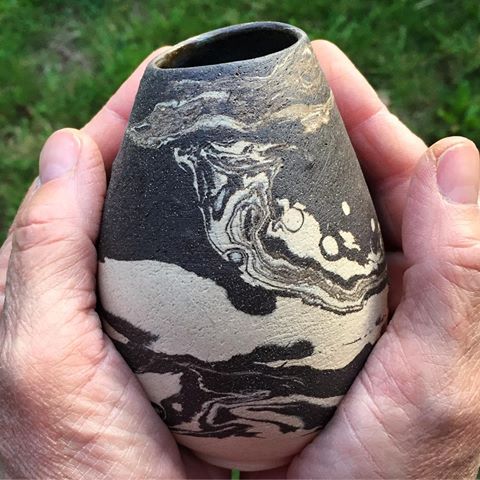 ---
New In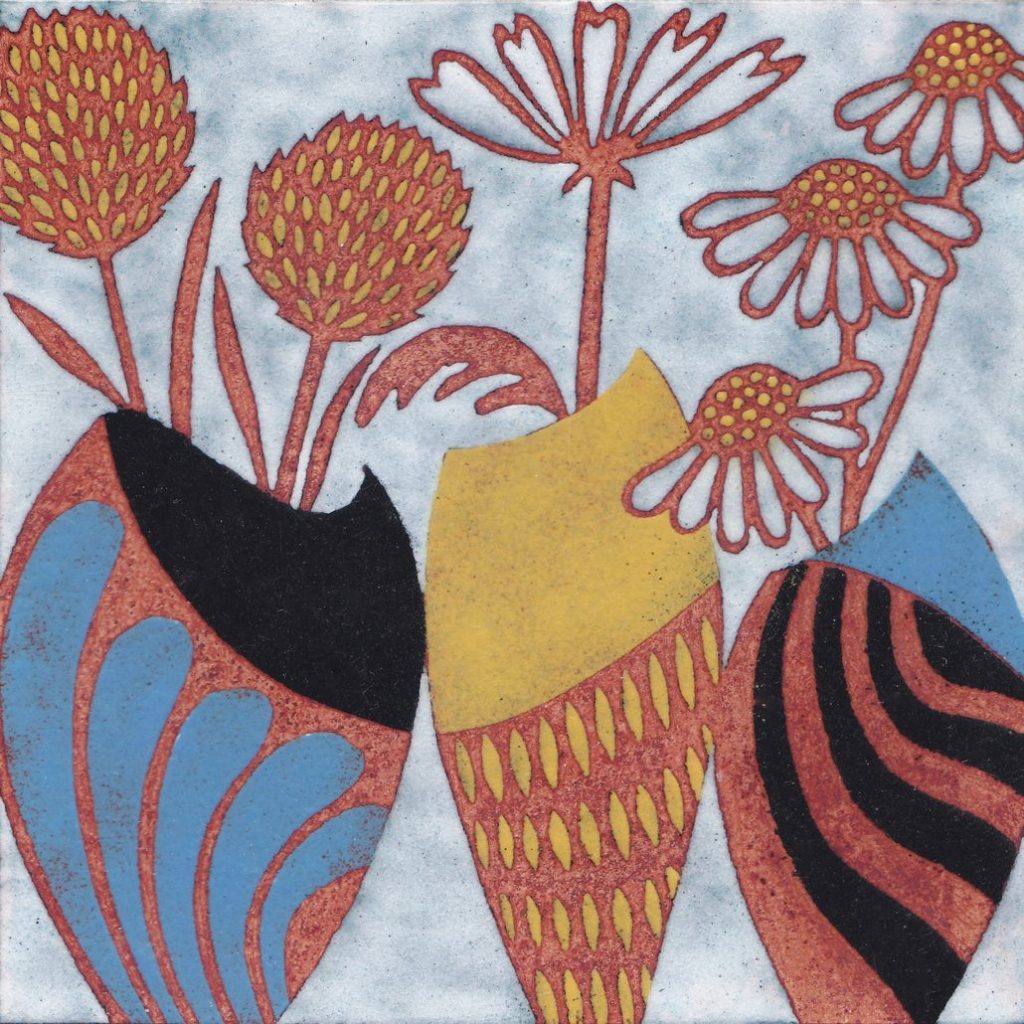 Janine Partington – Still Life Series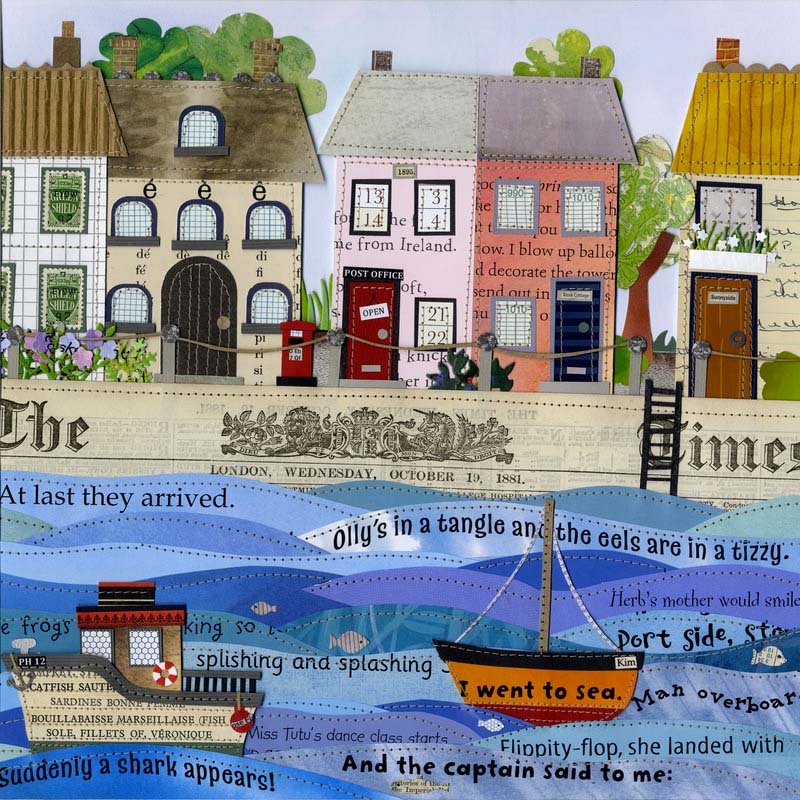 Kim Watkins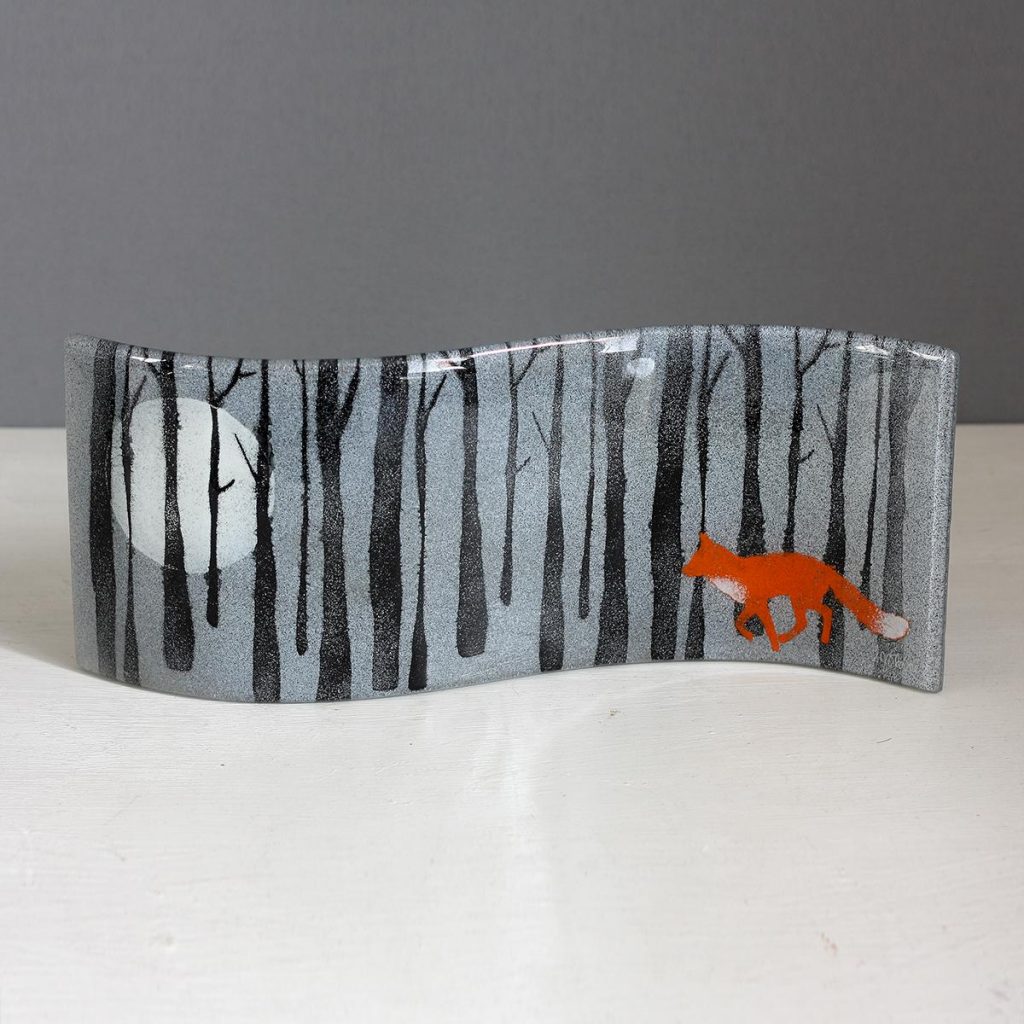 Morpheus Glass – Hare & Fox range
.
---
Kim Watkins – Kingsbridge, Devon
Kim Watkins has a passion for creating beautiful things out of old and unused paper and card. All her works are unique and are hand crafted using a wide range of interesting and engaging material including historical almanacs, tide-timetables, maps and even some of the junk mail that gets posted through the door! No paper is excluded and is acquired from a vast range of sources. Therefore each crafted artwork is not just a visual narrative, but also one that within their designs, has a story to tell by the materials used during its creation.
Prices start at £45
Janine Partington – Still Life Series
Janine Partington came late to enamelling. Following a BA at Sheffield Polytechnic in History of Art, Design and Film and a MA at Leicester University in Museum studies in the early 1990s, she took up a career as a museum curator. However, whilst taking a break to have children, Janine took a part-time course at Filton College, Bristol in enamelling. She is now a full-time maker with outlets throughout the country.
Janine's work combines the traditional craft of enamelling with fresh, clean, contemporary design to create framed panels, standing figures and jewellery.
Enamelling is the art of fusing glass onto metal. It is durable, strong and colour-fast. Janine creates intricate hand-cut stencils which she then lays onto copper. Her stencils are inspired by trees, flowers, seed heads and the landscape. After sifting the powdered enamel over the stencil, Janine fires the piece at 180 C. This process is repeated many times until the work is finished. Whilst the same stencils are reused, no two pieces are identical due to the nature of the process.
Prices start at £45
Morpheus Glass – Hare & Fox range
Layers of glass powders, sheets of glass, foils and glass grains all combine to create beautiful effects within our fused glass. Designs are layered out onto sheets of glass and the materials are built up in layers to produce the overall look that your piece of fused glass will have. The fusing process involves applying heat to the finished creation in order to combine all the components together creating our fused glass.
Prices start from £10
---
Special Offers
Up to 50% off selected items
For special offers in Craft & Glassware please visit Special Offers.
For more images of the Craft Gallery please click here.
---
Explore our Shops