Sourced from Devon, a unique selection of wines, ales, ciders, beers, spirits and soft drinks!
---
---
About Devon Drinks
'Devon Drinks' is the latest addition to The Shops at Dartington, a shop which is devoted to celebrating the region's finest artisan drinks. A vast selection of locally produced wines, ales, beers, ciders, spirits and soft drinks are available to taste and purchase within this stunning new outlet, located within the historic apple store building at The Shops.
With a strong focus on local, a large percentage of products available in Devon Drinks are produced within the South Hams, including:
Wines from Lyme Bay, Lily Farm, Pebblebed and of course the award winning Sharpham Estate.
Devon Distillery's Dappa – also an award winner – is the only Grappa made in the UK.
Ciders and ales from Hunters, Ashridge, Norcotts, Sampford Courtenay, Dartmoor Brewery, South Hams Brewery and many many more, sit beside our own Dartington Organic Ciders.
For 'softies' we have a full range of Luscombe Soft Drinks and Bloomberry juices.
Watch: BBC1 Saturday Kitchen wine expert Susy Atkins talks about her visit to Devon Drinks
Where do our suppliers come from?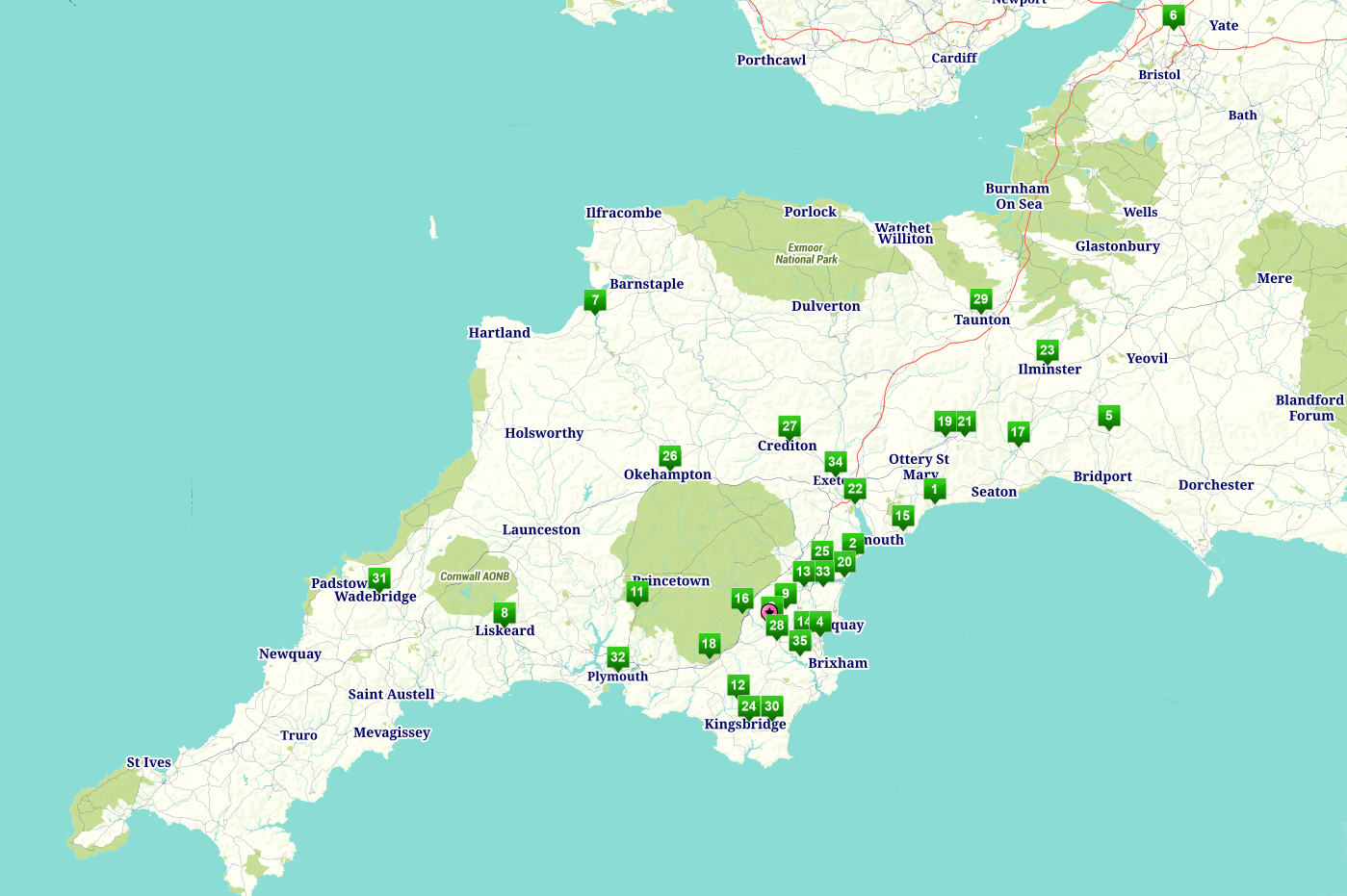 Annings Cider – Sidmouth, Devon
Ashcombe Cider – Dawlish, Devon
Ashridge Cider – Staverton, Devon
Bays Brewery – Paignton, Devon
Black Cow Vodka –Beaminster, Dorset
Bramley & Gage – Thornbury, Bristol
Clearwater Brewery – Bideford, Devon
Cornish Orchards – Liskeard, Cornwall
Devon Distillery – Torbryan, Devon
Dartington Cider – Dartington, Devon
Dartmoor Brewery – Yelverton, Devon
Heron Valley – Loddiswell, Devon
Hunters Brewery – Newton Abbot, Devon
Hunts Cider – Paignton, Devon
Lily Farm – Budleigh Salterton, Devon
Luscombe – Buckfastleigh, Devon
Lyme Bay – Axminster, Devon
Minton Spring Water – Bittaford, Devon
19. Norcotts Cider – Honiton, Devon
20. Old Walls Vineyard – Teignmouth, Devon
21. Otter Brewery – Honiton, Devon
22. Pebblebed Vineyard – Topsham, Exeter
23. Perrys Cider – Ilminster, Somerset
24. Quercus Devon Ales – Kingsbridge, Devon
25. Red Rock Brewery – Humber, Devon
26. Sampford Courtenay – Okehampton, Devon
27. Sandford Orchards – Crediton, Devon
28. Sharpham Estate – Totnes, Devon
29. Sheppys Cider – Taunton, Somerset
30. South Hams Brewery – Kingsbridge, Devon
31. Southwestern Distillery – Wadebridge, Cornwall
32. Summerskills Brewery – Plymouth, Devon
33. Teignworthy Brewery – Newton Abbot, Devon
34. The Exeter Brewery – Exeter, Devon
35. Yarde Cider – Stoke Gabriel, Devon
36. Yearlstones Vineyard – Bickleigh, Devon
---
Tastings & Demonstrations
We hold a variety of tastings throughout the year, where you can sample some of the best that Devon has to offer! Check back regularly for details of upcoming events.
---
New In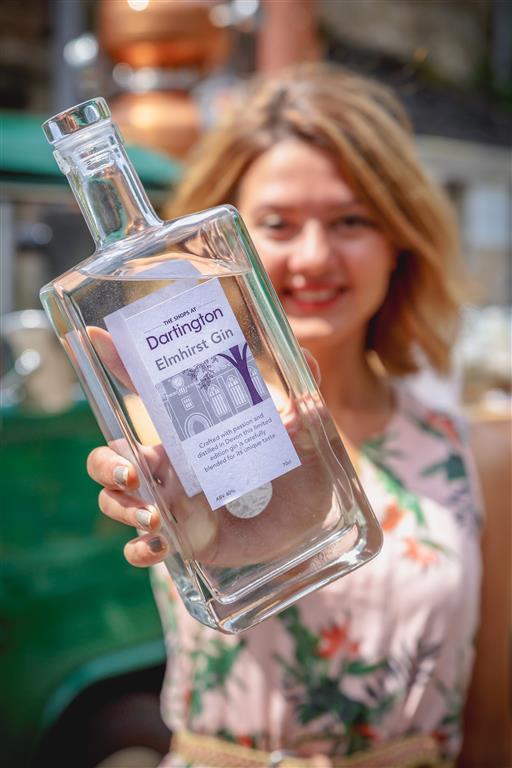 Elmhirst Gin
Elmhirst Gin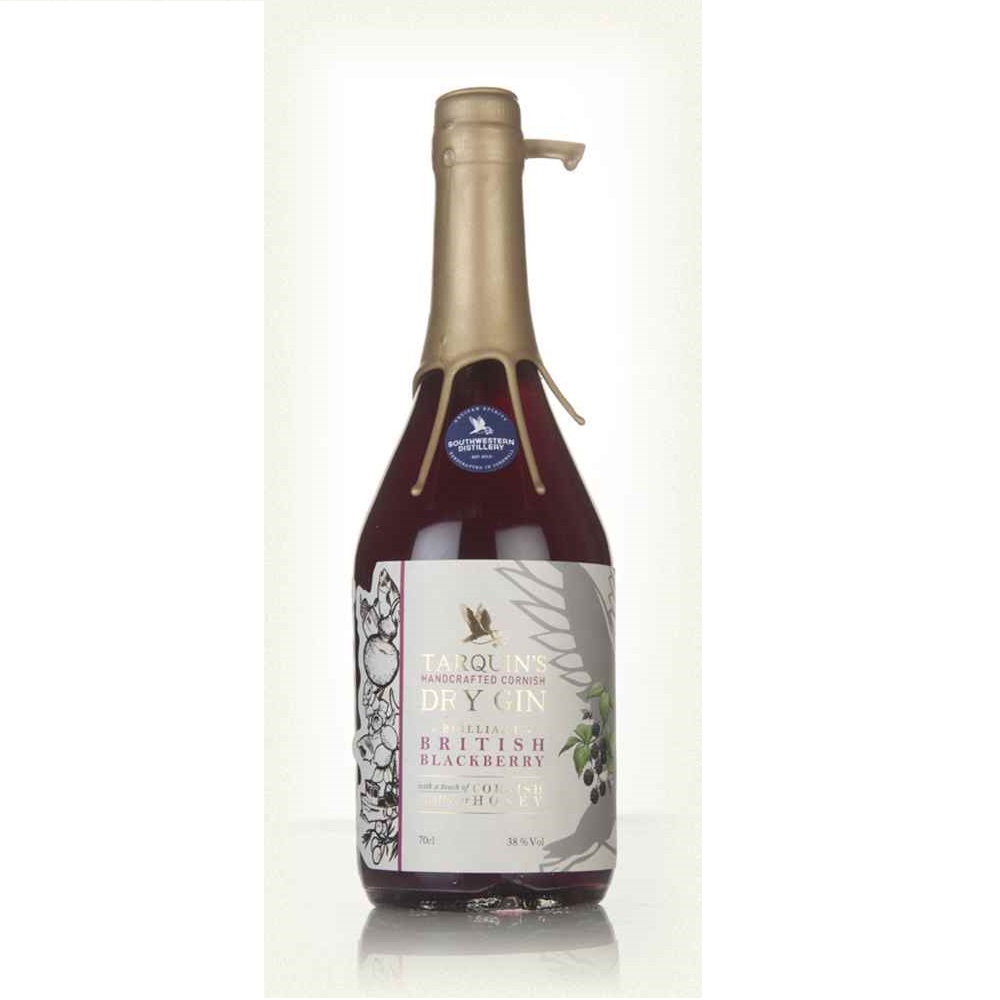 Tarquin's Blackberry Gin
Tarquin's Blackberry Gin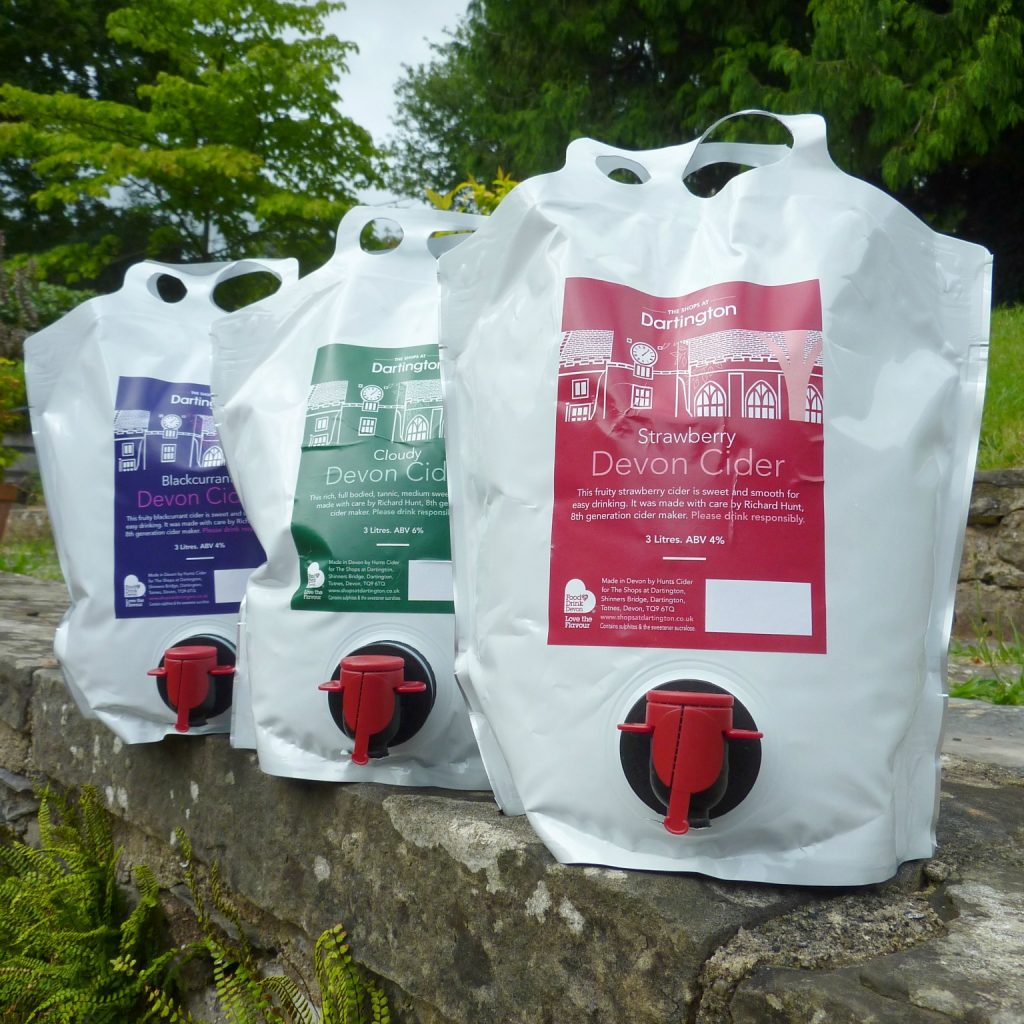 Dartington Cider Bags
Dartington Cider Bags
Dartington Cider Bags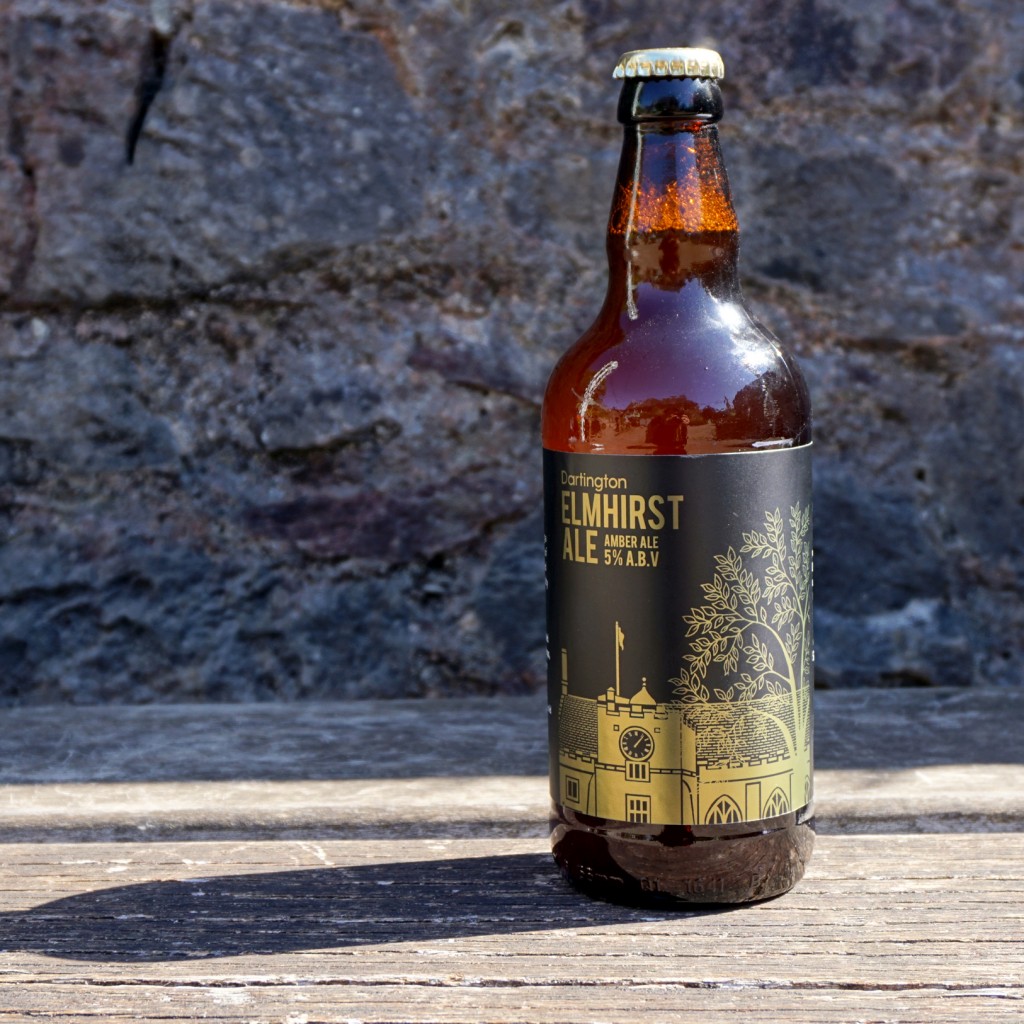 Elmhirst Ale
Elmhirst Ale
---
Elmhirst Gin
Limited Edition No. 2
Following the success of our acclaimed first edition (which sold out in record time), make sure you snap up your bottle of our second, limited to a run of just 145. A dry gin, this edition is made using a subtly different blend of botanicals, including pink peppercorns, cardamom and a hint of Devon violets.
£35 per 70cl bottle
Watch: Cosmo Caddy of Devon Distillery on the latest distillation of Elmhirst Gin
---
Tarquin's Limited Edition
Brilliant British Blackberry Gin
This summery edition of Tarquin's Gin has been infused with blackberries and a touch of local Cornish wildflower honey, then bottled at 38% ABV. A refreshing take on flavoured gins, you'll get hints of summer pudding, crisp juniper and frangipani with a finish of lemon sherbet, raspberry sorbet and wildflower honey.
£39.99 per 70cl bottle
Dartington Cider Bags
Introducing our fantastic new range of Dartington Cider bags! Made for us by a local company and available in three refreshing flavours (Cloudy, Strawberry and Blackcurrant), these 3 litre bags of still Devon cider are perfect for picnics, barbeques or just chilling in the fridge.
Cloudy Cider – £10
Strawberry Cider – £12
Blackcurrant Cider – £12
Dartington's exclusive Elmhirst Ale
An amber ale made using a mix of hops giving notes of strawberry, chocolate and caramel with a smooth malty finish… Lovely!
Elmhirst Ale has been crafted for Dartington by Hunter's Brewery in Ipplepen, Devon, whose mission it is to create the UK's most flavoursome ales only using the finest ingredients and traditional brewing methods.
£2.99 per 500ml bottle, or 2 for £5.50
---
Explore our Shops