A shop bursting with tasty treats and inspiration for a quick supper or a special occasion.
Contact us on 01803 847509
---
About the Shop
We are a member of Food and Drink Devon – an organization that promotes and supports Devon based food growers and manufacturers. For cafés and eateries click here.
If you are a producer of local food and would be interested in supplying our shop, please contact the buyer on 01803 847526 or by emailing Barbara Peters at barbara.peters@dartington.org.

60% of the products currently stocked in the Food Shop are produced in Devon, and 87% produced in the West Country.
We stock a great selection of fresh local produce, including:
Locally grown delicious salads
Locally made artisan bread
Local unhomogenised organic milk, butter, cream and yoghurts from Riverford Dairy
A ever-growing collection of some of the West Country's finest cheese
A selection of Devon-made savoury pastries, to name a few: pies, pasties & sausage rolls
Cakes and tarts made within the South Hams, available by the (very large) slice!
In addition to our fresh produce, we have a vast selection of:
Locally made preserves, such as: jams, chutneys and curds – including Dartington's own branded.
A range of 'Free From' and 'Sugar Free' produce, including: wheat-free, gluten-free and dairy-free products.
Snacks and nibbles sourced throughout the Westcountry, including: Burts Crisps, Portlebay Popcorn & Filberts Nuts
A collection of cakes, biscuits and cookies handmade in Devon.
Food cupboard essentials, including: pasta, rice, spices, sauces, oils and tinned foods.
Products and ranges from small local businesses.
…our large selection of Devon ale, cider, wines and spirits have now moved to their new location in Devon Drinks!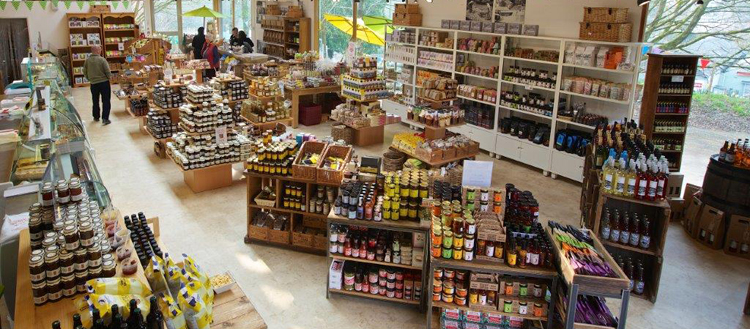 ---
---
New In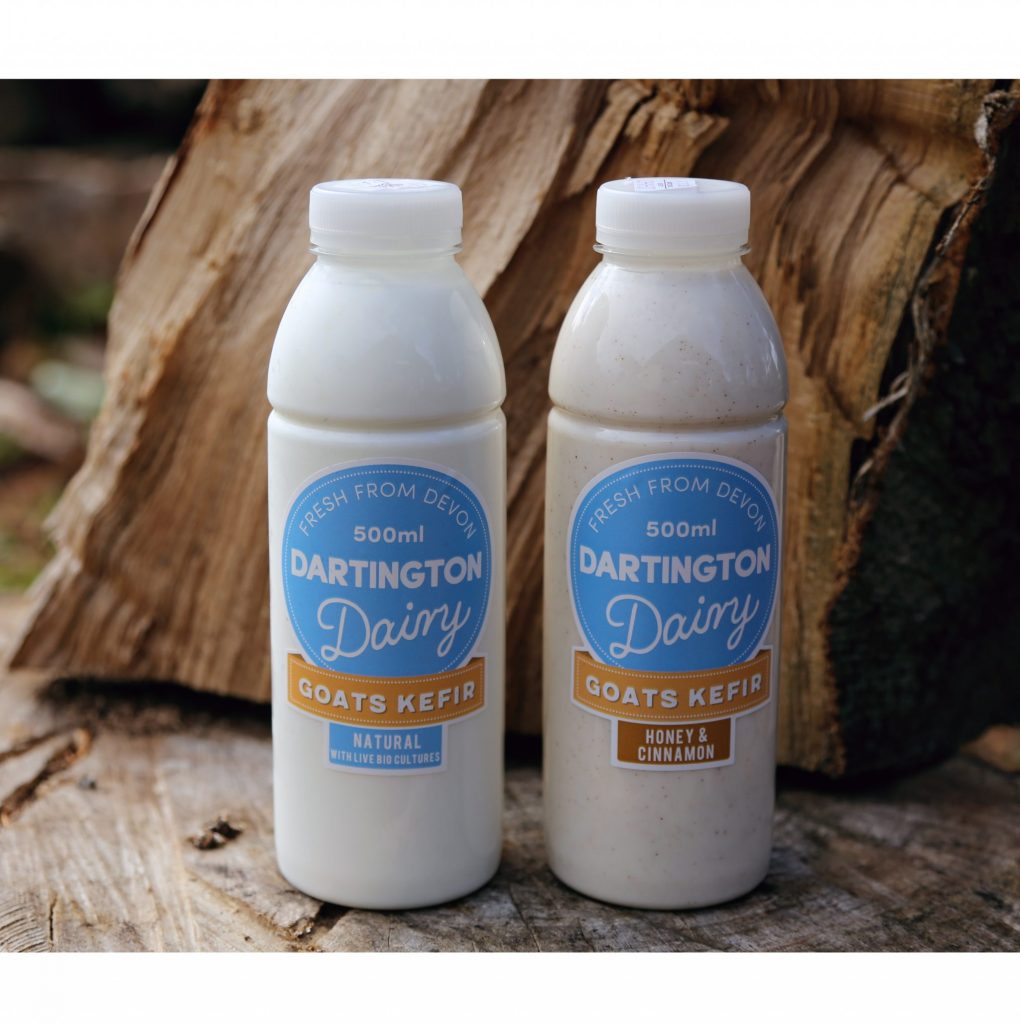 Goats' Milk Kefir
Goats' Milk Kefir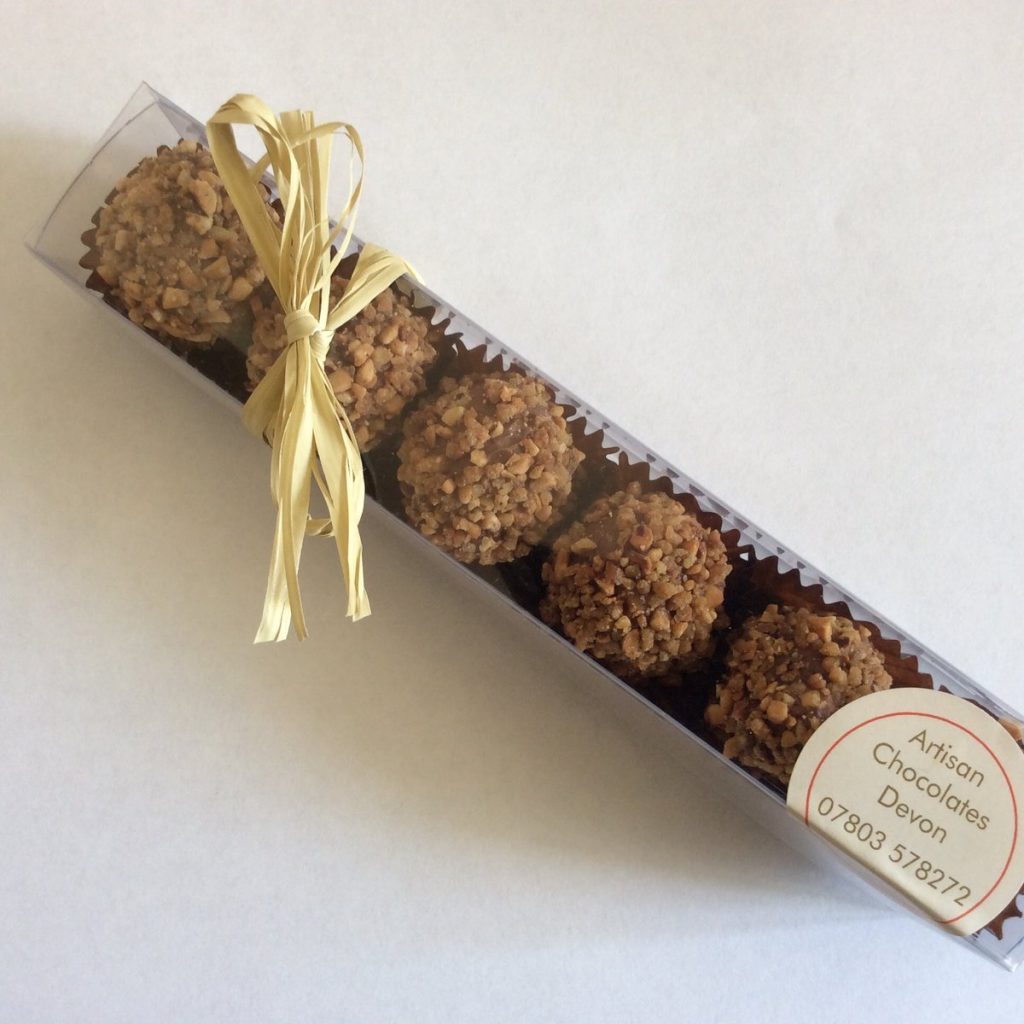 Artisan Chocolates
Artisan Chocolates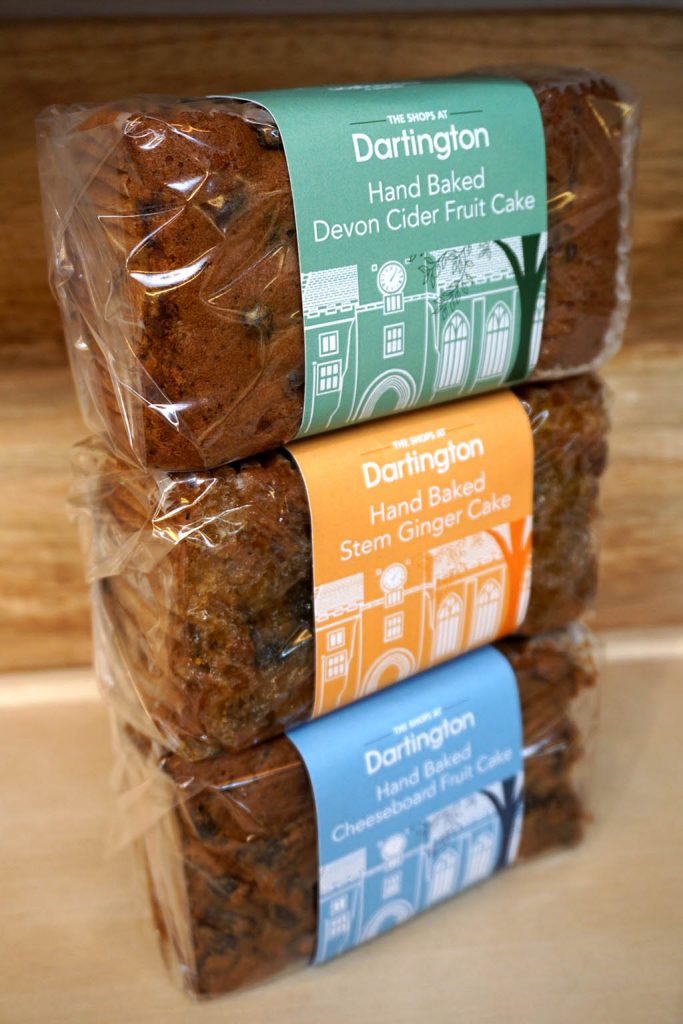 Dartington Loaf Cakes
Dartington Loaf Cakes
---
Dartington Dairy Goats' Milk Kefir
Be the first to try this refreshing cultured milk drink – the latest treat from our friends just down the road at Dartington Dairy. Originating from Russia, kefir is bursting with health benefits and tastes delicious too! Choose delightfully tangy natural or opt for honey and cinnamon for a special twist.
Natural – £4.00, Honey & Cinnamon – £4.30.
Artisan Chocolates Devon
Let your tastebuds be tantalised by delicious truffles and chocolates, made by hand by talented local chocolatier and chef, Peter Alcroft. Being a chocolatier requires skill, patience, passion and creativity – Peter loves creating something for everyone to enjoy, whether that involves experimenting with exciting new flavour combinations or crafting classic favourites.
Dartington Loaf Cakes
These brand new hand baked loaf cakes are perfect for serving with a cheeseboard or as an accompaniment to a nice cup of tea! Choose between a Cheeseboard Fruit Cake, Stem Ginger Cake or a Devon Cider Cake (or like us, try them all!).
£6.99 each.
---
Explore our Shops