At The Wool Merchant (Dart Studio Yarns) we pride ourselves on stocking high quality natural fibres and we strive to avoid synthetic products whenever possible. Through our shop we aim to support local, traditional and artisan producers whilst at the same time stocking a wide range of Fairtrade yarns and buttons from further afield.
We are also a Rowan At store which means we stock the majority of their ranges.
---
---
About the Wool Merchant
At the Wool Merchant, all corners of the British Isles are represented. From Scotland we have Jamieson's of Shetland in a stunning range of shades for Fairisle and other colourwork. We have Donegal Tweeds from Ireland. Blacker and Frangipani yarns from Cornwall and John Arbon from Exmoor.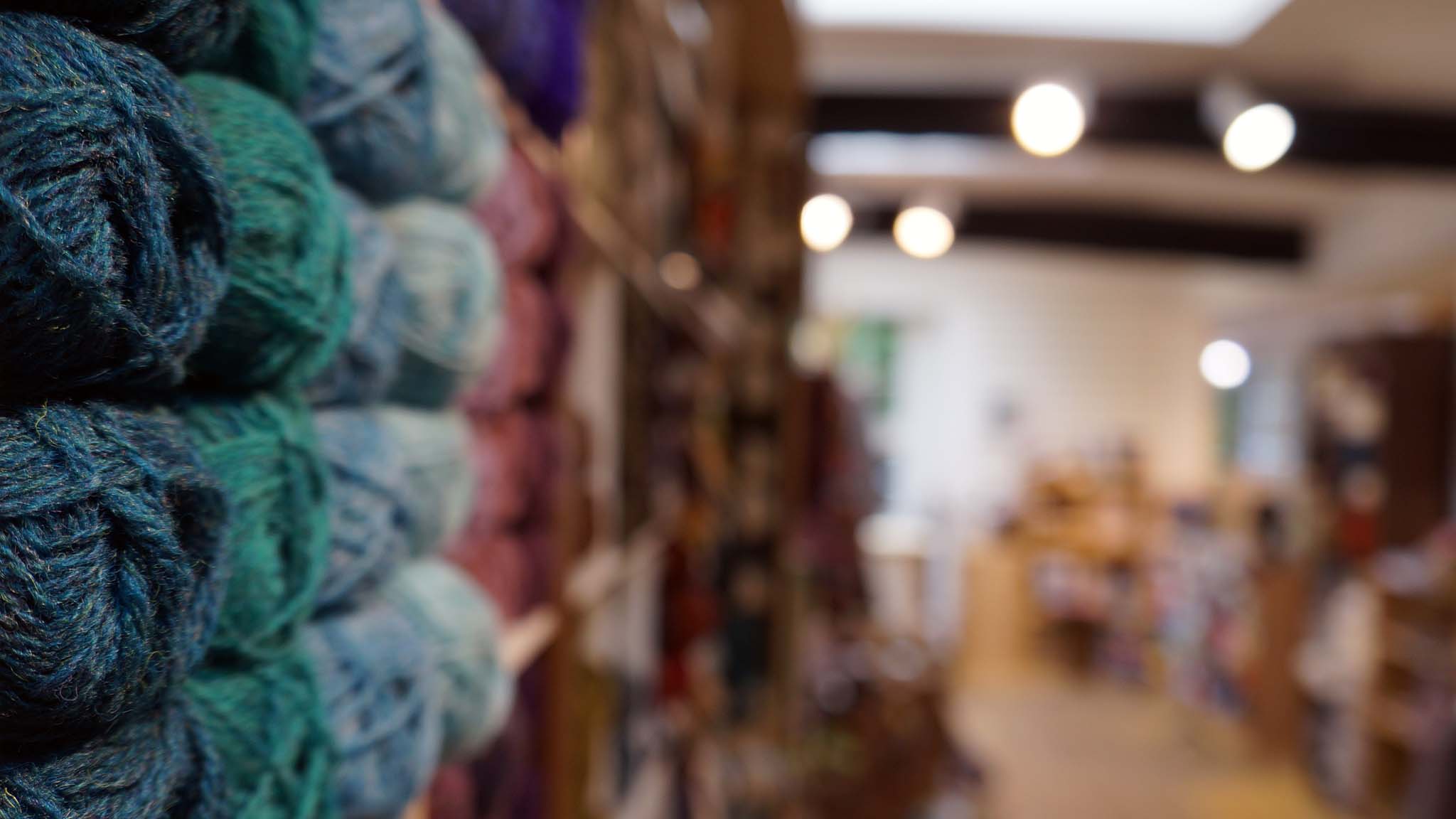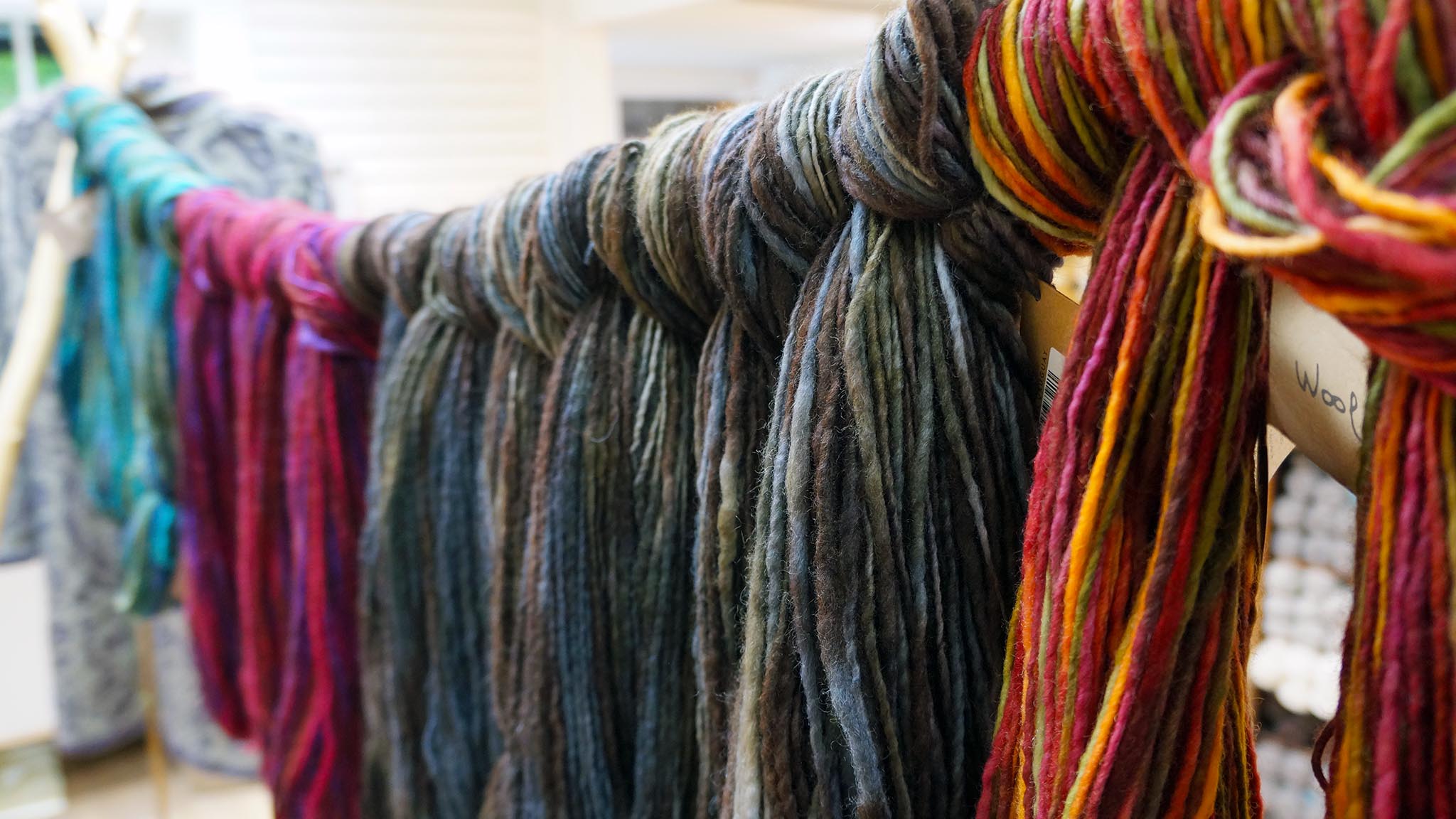 Manos del Uruguay yarns and Injabulo Buttons are fine examples of Fairtrade in action supporting groups of ladies to be independent.
We also stock the ever-popular Knit Pro range of needles, hooks, and accessories, a good range of pattern support, and a growing selection of books.
We are compiling a list of classes and workshops, so let us know if you are interested and we will keep you informed.
We are open 7 days a week and you'll find us in the Craft Centre at The Shops at Dartington.
You can also call us on 01803 866499.
Come and fill your eyes with colour and find inspiration for your next project.
---
Spring 2018 Workshops
We're delighted to be able to share details of our Spring 2018 workshops with you and hope that they will inspire you to join our growing network of yarn lovers!
The cost of each day's workshop is £45 (which includes refreshments) and they will all be held at our shop at The Shops at Dartington, from 10am – 4pm each day. There will be an hour's break for lunch so you could either bring a packed lunch or visit one of the cafes on site. If you have any queries or you need to know a little more before deciding, please get in touch.
View the full range of workshops here ⇒
.
.
Numbers are limited to eight people on the course
. To book, please get in touch with us at the shop, by
calling in or telephoning 01803 866499
. To secure your place, we ask for full payment at the time of booking. (Full refund of payment for the course will be given for cancellations by a student only if someone else can fill the place. If for any reason, we need to cancel the course, then a full refund will be given to you).
---
Explore our Shops