The American landscape architect Beatrix Farrand started working at Dartington for Dorothy Elmhirst in 1933.
Called in to help with the main courtyard, Farrand looked at the college quadrangles of Oxford University for inspiration. She brought order to the courtyard and designed the cobbled drive that circles the central lawn, overcoming problems presented by awkward ground levels.
The applied mix of stone flags, cobbles from the River Dart, and granite setts effectively takes visitors around an ocean of grass.
The following year she began opening out the garden by creating paths and connecting links. Three woodland walks were laid out and planted using Yew, Bay and broadleaved Hollies as background material for a variety of camellias, magnolias and rhododendrons. Dartington is the only known example of her work outside the USA.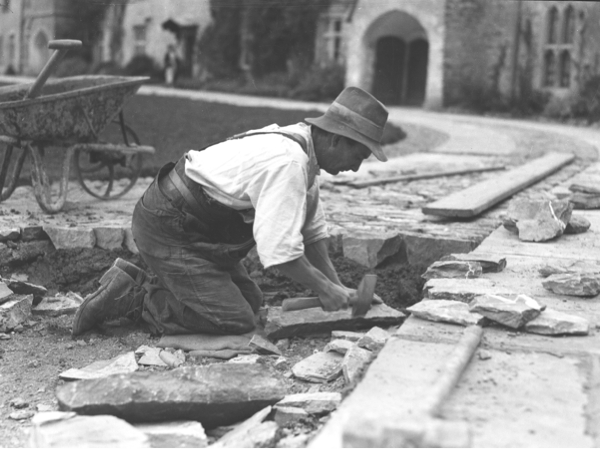 ---
More Gardens history