Dorothy and Leonard Elmhirst commissioned Memorial Figure in 1945 as a tribute to Christopher Martin, Dartington's first Arts Administrator, who had died the previous year. Situated at the top of the Tiltyard, the sculpture is Grade II listed.
Carved from Hornton stone, Moore finished the work in 1946 and chose its site with great care, so that the curves of the sculpture could echo the rolling hills in the distance.
It has been recognised as "perhaps the most serene and elegiac piece of Moore's entire career, perfectly balanced and harmonious…" (Roger Berthoud).
Moore himself wrote, "I wanted it to convey a sense of permanent tranquillity, a sense of being from which the stir and fret of human ways had been withdrawn.
"All the time I was working on it I was very much aware that I was making a memorial to go into an English scene that is itself a memorial to many generations of men who have engaged in a subtle collaboration with the land."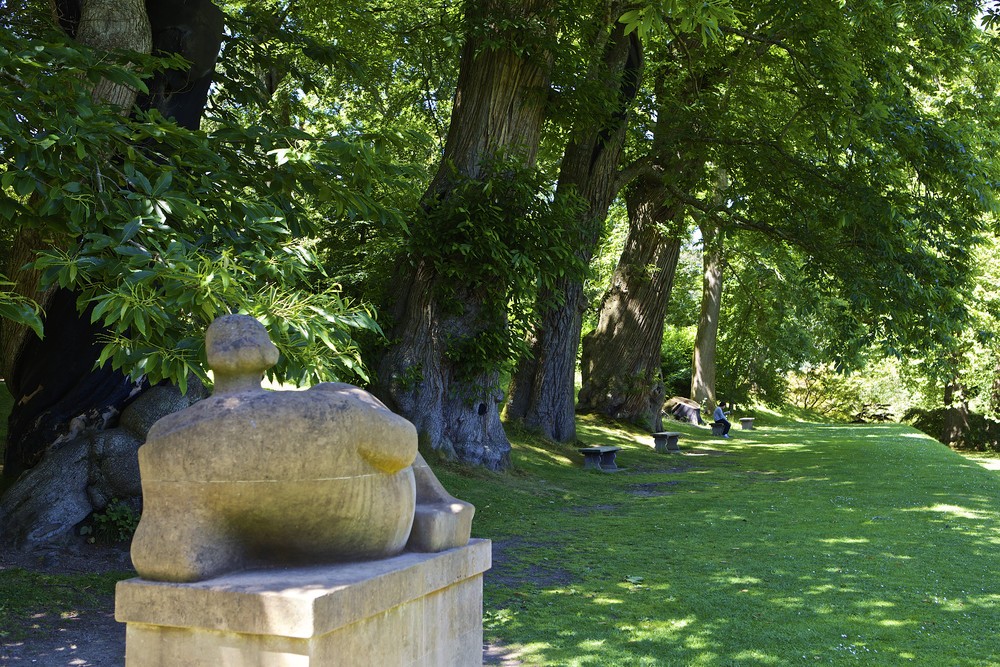 ---
More Gardens history