Deer Park trails and activities
Backpacks for mini explorers
Get the most out of your Deer Park adventure with our activity backpacks – full of fascinating facts and things to do, including crayons and a pad for use with our brass rubbing trail!
Each one contains a magnifying glass, spotter sheets, colouring in crayons and paper, a wildlife reference book, a rubbing kit, a compass and even a fun antler headband and finger puppet. Hire them for the day from the Visitor Centre for a deposit of £5.
More ideas for family fun at Dartington
Kids film at the Barn Cinema ⇒
Fresh, family-friendly lunch choices at The Green Table ⇒
Children's play area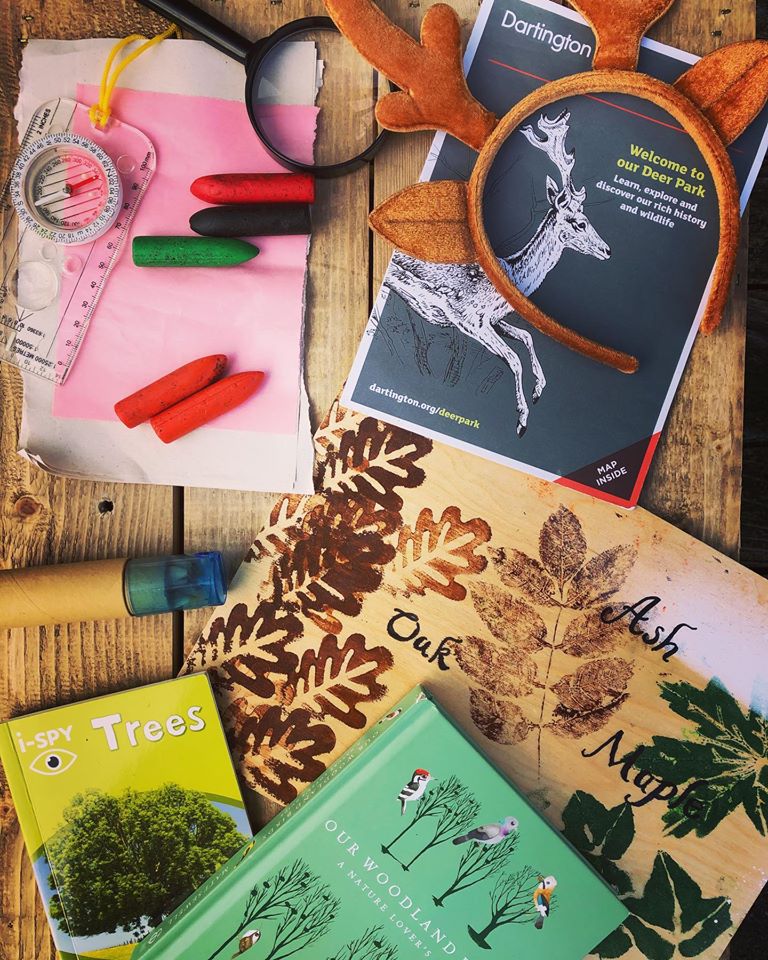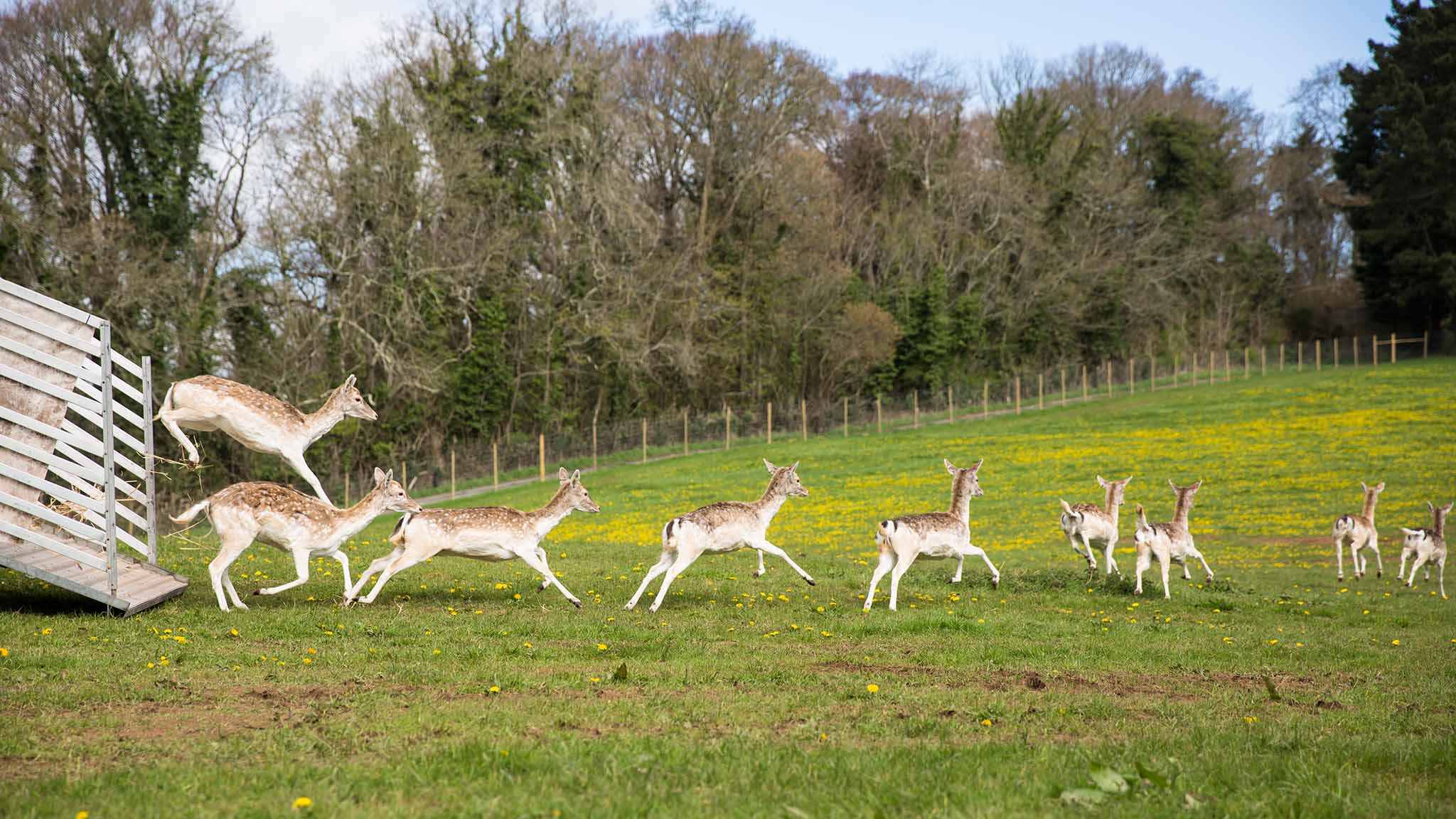 Our Deer Park is home to fallow deer. Your best chances of spotting these gentle, graceful animals are from two viewing areas at opposite ends of Deer Field.
Wildlife is all around you – in hiding or in full view. Keep eyes and ears alert for kingfishers, dippers, otters and dragonflies by the River Dart. Admire centuries-old oak, beech and lime trees – and look out for a few surprises!
Summer meadows are rich in plant and animal life – butterflies and birds galore. You could see stonechats or meadow pipits and even a cirl bunting if you're lucky – they love our eco farming and are making a comeback.
Pick up a trail map from our Visitor Centre on arrival or download a copy here (pdf).
Explore the Park's rich history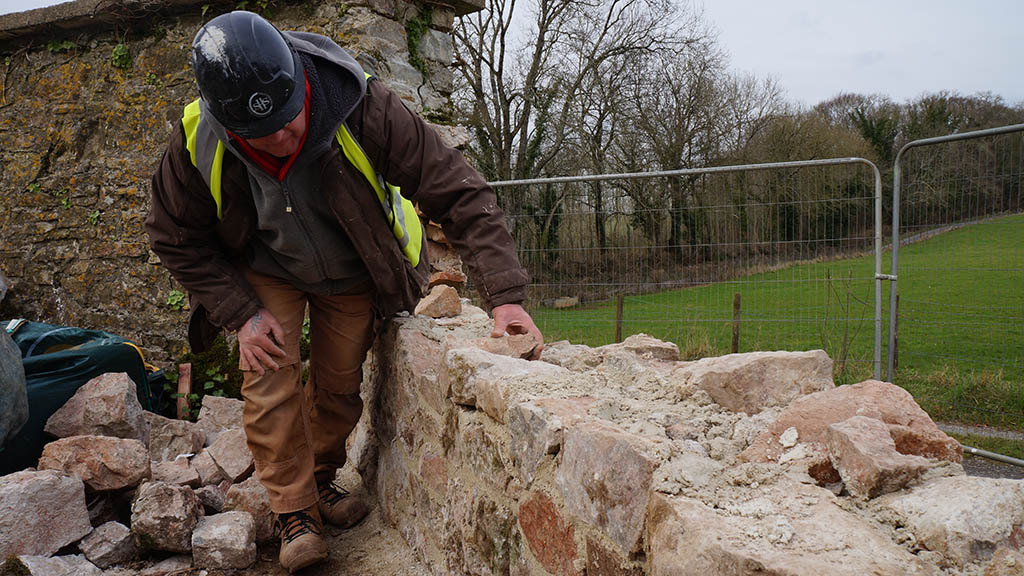 Our Deer Park's origins go back to 1326. The wall still encircling much of the Deer Park today dates back to 1738. Both have lots of tales to tell!
Owning a deer park used to be a status symbol of the powerful and wealthy. Medieval aristocracy held hunts and put on lavish entertainment. They practised the skills needed for war, such as tracking across terrain, horsemanship and using weapons. Deer also provided food and clothing.
Thanks to major funding in 2016, this historically significant area has been given a new lease of life. We have carried out extensive conservation and repaired sections of wall that were decaying and collapsing. Today it is a heritage site, educational resource and visitor attraction – complete with beautiful fallow deer.
Information points around the route reveal more. Pick up a trail map from our Visitor Centre on arrival or download a copy here (pdf).