Sonja is Volunteer Manager at The Dartington Hall Trust. She recently returned from managing community and healthcare volunteer projects in South Africa and Mozambique. More about volunteering at Dartington
---
Every day we are grateful for the continued support and commitment we receive from our 100+ Dartington volunteers.
But as 1-7 June was Volunteers' Week, this is a particularly special time to say a big thank you. We invited volunteers from all across the trust to join together for a special Volunteers' Week celebration.
We had a beautiful sunny afternoon as Katy Ross, one of our Estate Gardeners, led volunteers on a guided tour of the gardens. Katy has worked as a gardener at Dartington Hall Trust for four years and is currently researching the history of the gardens as part of her work.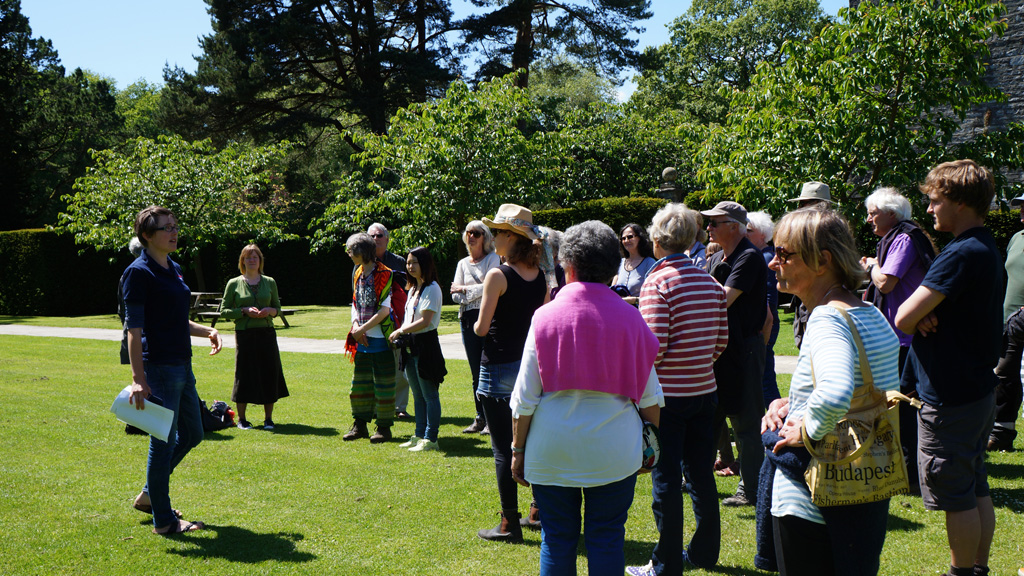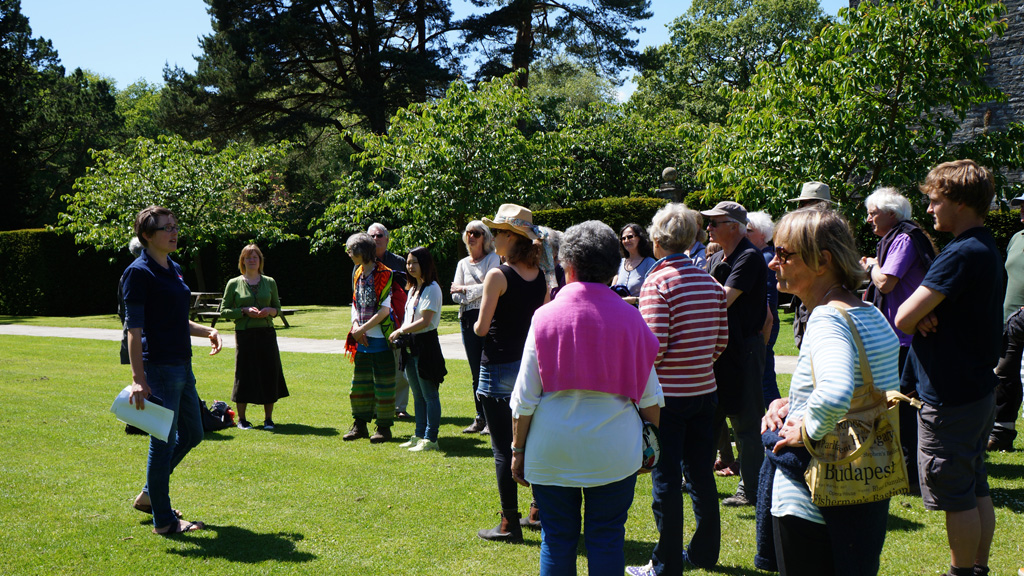 She was able to share stories and really bring the garden's centuries of history to life. Some of our volunteers have been supporting Dartington for over 20 years, but everyone agreed they learned so much from Katy. It was a particular highlight to visit the recently rediscovered Holy Well.
After the Gardens' tour, we had a fabulous cream tea provided by Schumacher College. Julia and Tara had put on an amazing spread including scones, homemade jam, brownies and an incredible lemon curd roulade!
Volunteers were joined by Karen Williams (Interim CEO) and Dartington Trustees Jo Williams and Steve Jones who added their thanks to the continued efforts from our team of volunteers.
Sonja