Emma Lewis-Jones is a choreography student in her final year studying at Falmouth University, and has completed a five-week work experience placement with The Dartington Hall Trust Arts team.
---
My name is Emma and I am lucky enough to have been a volunteer at Dartington Hall for five weeks.
During this period I have gained an enormous amount of knowledge and experience from the richly diverse collection of things going on.
Firstly, and most formally, I was a volunteer for a month with The Arts at Dartington; this was an experience from which I drew masses of understanding about the way the team and spaces are run.
Working from within an organisation, and supporting what they do was a pleasure, as well as being an eye-opener into the arts funding and prioritization in the UK/Devon at the moment.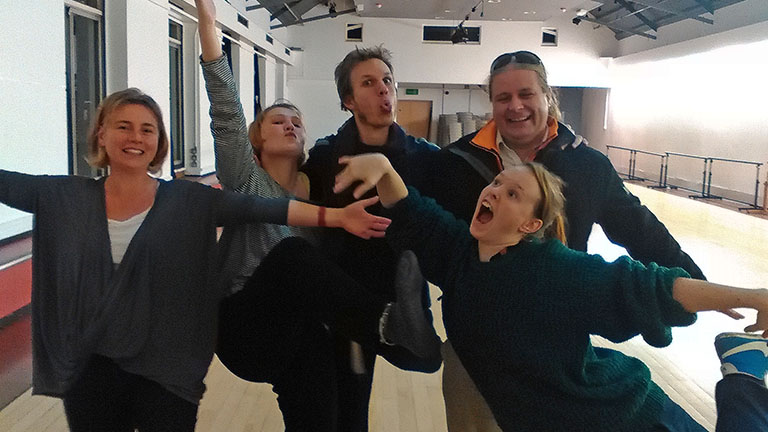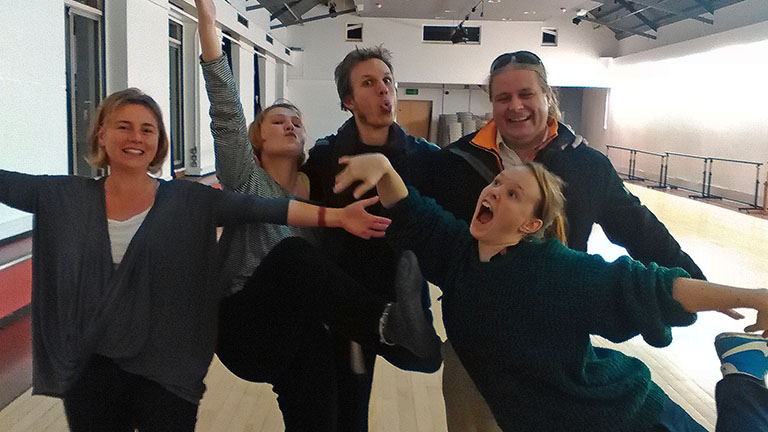 ---
The other thread to this volunteer experience ties in closely with gaining an understanding of the history of the estate, the volunteer schemes in place, and the physical land itself.
Through the Volunteer Hub, I have reaped the benefits of the volunteer community at Dartington, who have given me huge insight to the work they do here, the legacy of the estate and it's ethos, and the route they continue to pursue. Learning about the people, the up-keep of the place and the ethos, as well as taking notes throughout the first month of my time on the estate, all contributed heavily to the final part of my five week slot.
For the final week of my time, I pulled together and led a seven-day workshop based on the notion of understanding space through understanding self. This lab week culminated in a sharing where by the group presented a series of phrases to an audience in Space Studio 6; the movement was inspired by both indoor and outdoor spaces on the estate, and each person's relationship to the context.
The feedback from the audience (a group who knew the estate far better than I) was very interesting, and has triggered an on-going discussion between the performers.
To culminate with my own work was the icing on the cake for my five weeks at Dartington; it was a true honour and a deeply insightful experience to live and breathe and volunteer there for five busy weeks."
Emma
Sophie Cook (Production Coordinator) and all the Arts team would like to say a huge thank you to Emma for her vibrancy, enthusiasm and support during her time with us in the Arts. All of us at Dartington wish her every success in her future career in the arts world.
---