Sonja is Volunteer Manager at The Dartington Hall Trust. She recently returned from managing community and healthcare volunteer projects in South Africa and Mozambique. More about volunteering at Dartington
---
As schools wrap up for the summer holidays, I'd like to reflect back on the year and some of the wonderful partnerships we've built with local schools and colleges through volunteering.
So many different Dartington departments have been incredibly supportive of involving young people and giving them the opportunity to learn new skills. Here are my highlights:
Lifeworks College: Dartington Gardens Team and the Barn Cinema
Lifeworks College helps support people with learning disabilities and believes that all students have the ability to become active and valuable members of their adult communities.
This year, students from Lifeworks College have regularly volunteered with the Gardens team as part of their Duke of Edinburgh Award. Rain or shine, the students arrive full of beans, ready to get stuck into a whole range of tasks in the Gardens including leaf clearing, weeding, sweeping, lawn edging and cleaning paths of slippery moss. Regardless of the task, there was always a lot of fun and laughter with the students getting the job done.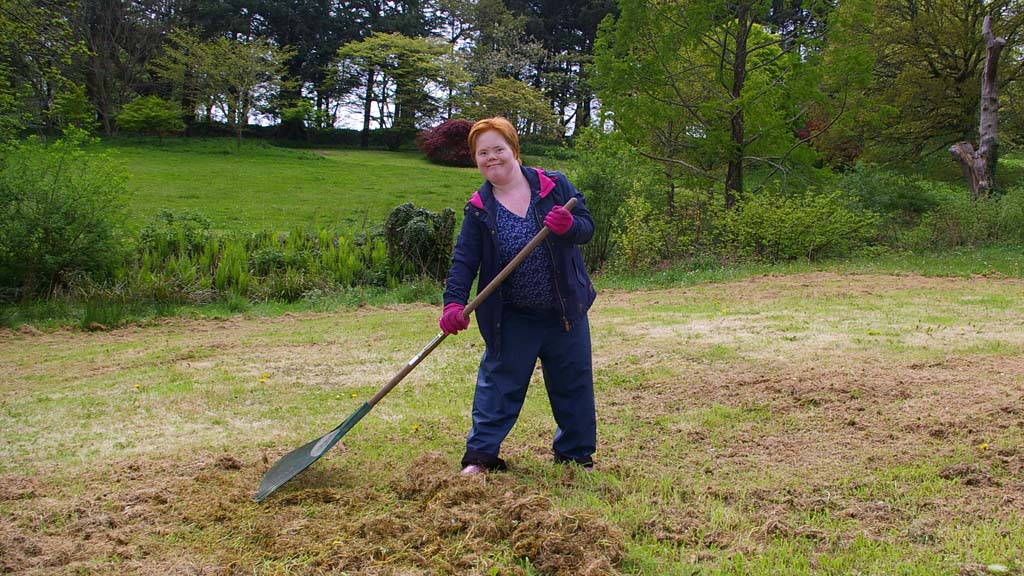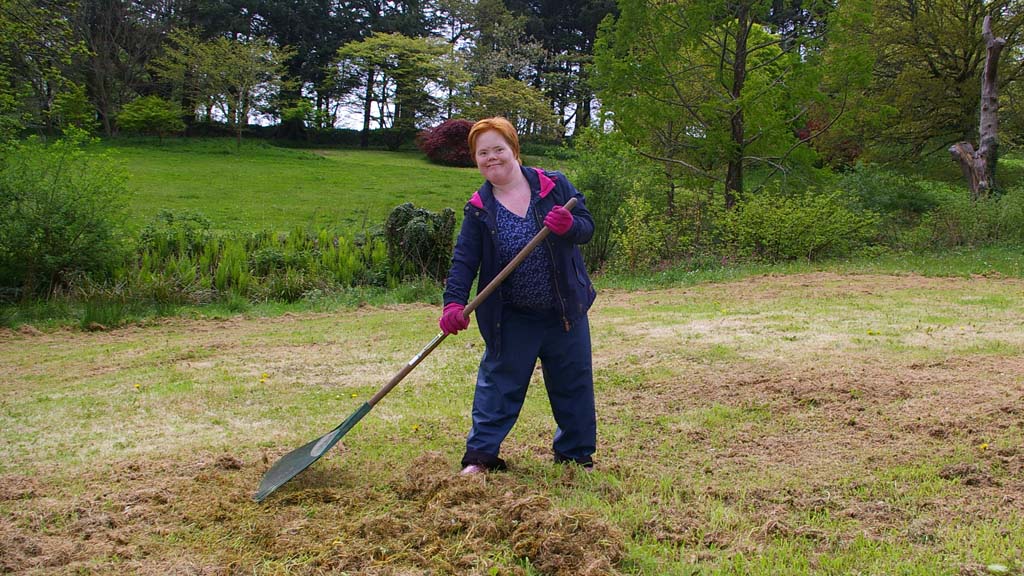 One of the Lifeworks student's has also completed a Work Experience Placement in the Barn Cinema as a volunteer steward.
Last week I was invited to Lifeworks Celebration Day and it was fantastic to see all the achievements, awards and qualifications the students have gained this academic year. It was especially lovely to celebrate one of the students that is leaving the college to start a paid job and independent living…we wish her every success for the future!
Further reading:
Bidwell Brook School and The Shops at Dartington
Bidwell Brook is a school for children with complex learning difficulties. We support several work experience placements for their students, including helping with admin tasks at The Shops at Dartington. Helen Brook (Bidwell Brook Inclusion Facilitator) explains:
"Each Thursday, 2 Further Education students set off eagerly to their Work Experience Placement at The Shops at Dartington. They are warmly greeted by the shop Duty Manager and sign in collecting their volunteer's badges, which they wear with pride to be part of the shop's community.

The boys set to work in their office shredding the documents left for them. They are very enthusiastic and show a sense of self-satisfaction from their work. Over the weeks they have learnt their roles so well; they have become very independent. Thank you so much to Barbara and her team at The Shops for working with us to create these valuable work experience opportunities."
20-24 July was an exciting one for us as we welcomed a number of 15-16 year olds students to join teams across Dartington for an insight into the working world.
Students have had the opportunity to move across different departments and discover for themselves what careers might be of interest for them including: The Shops; the Gardens; Woodlands and Conservation; Research in Practice and Research in Practice for Adults, the White Hart, Sales and Events, the Box Office and the Communications team.
We also arranged an Interview Skills Workshop with Lisa Leonard from our Dartington HR Team. The students were encouraged to think about their own skills and attributes that would be valuable to a future employer and were given the opportunity to practice a mock interview. Lisa commented:
 "It was a great opportunity to spend time with these students and their skills and potential are really inspiring."
Other Work Experience Placements
This year we've also worked closely with Totnes Language School and have been able to offer a number of students a 2-3 month Work Experience placement so they can learn new skills and practice their English. These students have been outstanding and have made big contributions to the teams in which they volunteered including The Shops, Barn Cinema, Gardens team and Volunteer Hub.
One of the students, Alessia from Italy explained what this opportunity meant to her:
"I arrived as a foreigner with nothing but now that I'm at the end of my experience I know that I will go back home with better English, new friends and with new professional skills that I hope will help me in the future."
Further reading:
We would like to thank all the students for their volunteering contribution and wish all them, their teachers and support staff a well-deserved summer holiday break. We look forward to seeing you again in September!
Sonja