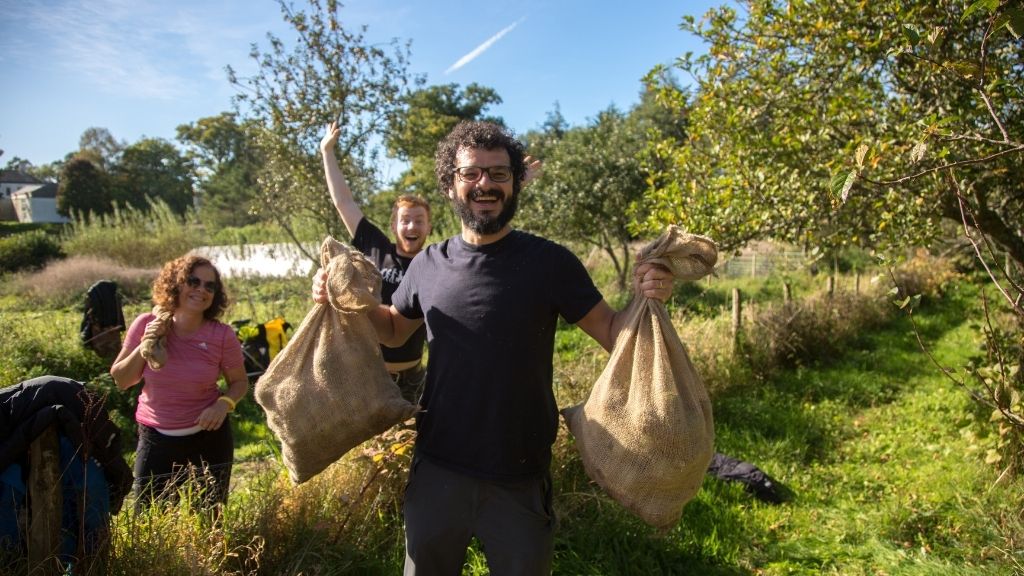 "It's been everything I wanted from a course."
We spoke to postgraduate students at Schumacher College and Dartington Arts School to find out what the experience has been like studying on our transformative degree programmes.   
In the video below we hear from students on the Regenerative Economics, Ecological Design Thinking and Poetics of Imagination Master's degrees, all of which have been running for the past nine months, with a mix of online and on site learning, depending on the lockdown restrictions we've all been navigating recently. We caught up with the students during a lunch in the Private Garden just outside Dartington Hall. The students were here for a two week Summer Ensemble, in which the learning community have come together to share work, research and projects developed over the past year. 
"It's been fascinating in terms of both the intensity of this module and what we've been thrown into and involved with in terms of artists and different guest speakers that have come onto the estate."
Not long before the Summer Ensemble mentioned above, students on our MA Arts and Place at Dartington Arts School organised their own end of Module 1 show in the main studio they'd been using for the first six week residency here. Before these students headed off to a range of Residency Network Hosts around the country, we asked them to tell us what the initial experience had been like as the first cohort on this radical new programme.  
If you're interested in joining one of our programmes in the future, do get in touch. Our admissions team are happy to advise prospective students on the best routes in to participating in our programmes, and can help you make decisions about residential and online study, full time and part time study, and shorter qualification options such as postgraduate certificates, diplomas or simply taking a single module as an accredited or unaccredited short course. Contact us at admissions@dartington.org to start your transformative learning journey, or head to the Schumacher College and Dartington Arts School websites to explore all our courses.
Lead image credit: Craig Whyte