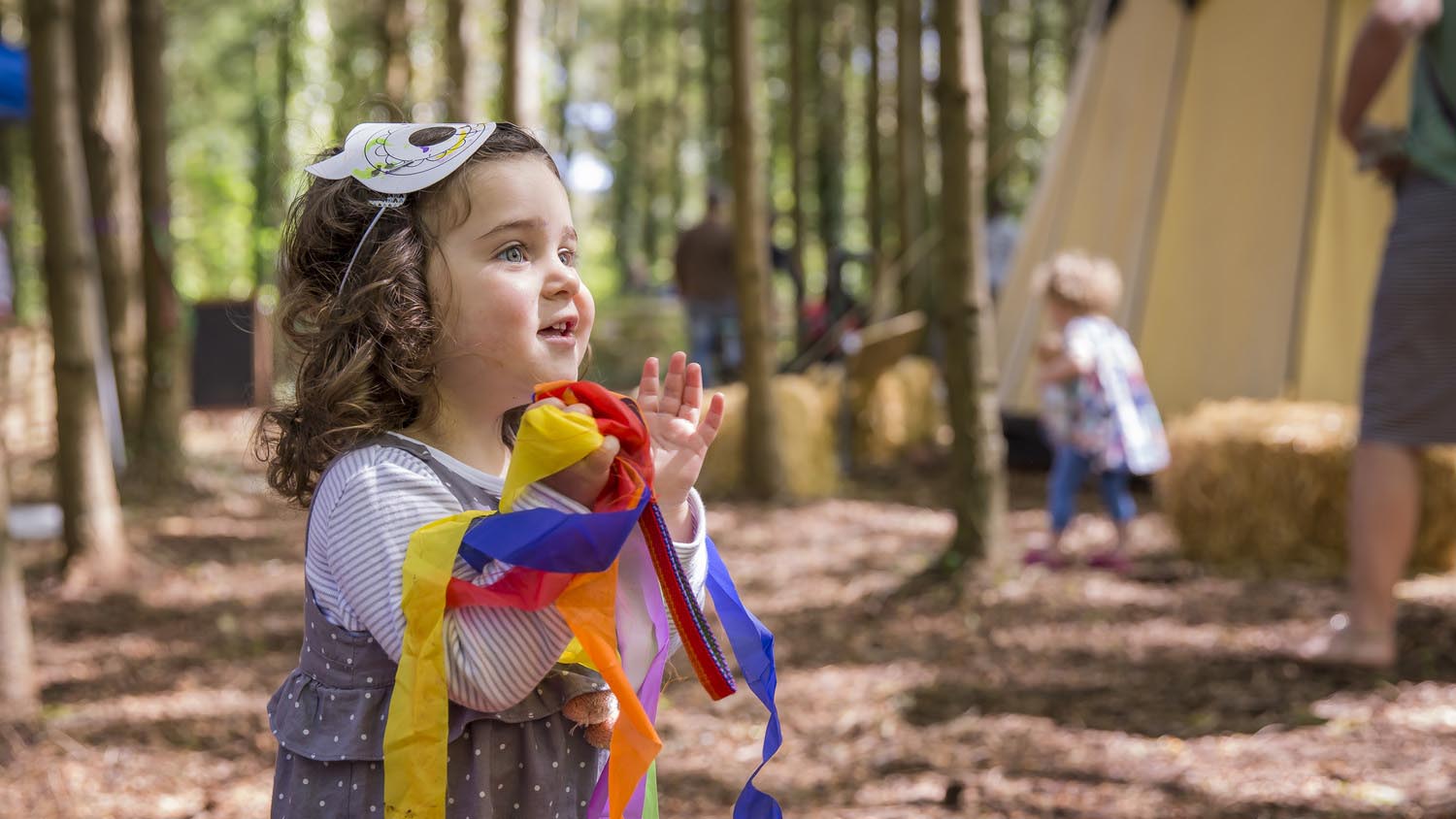 Since 1953, summers at Dartington have meant one thing; the estate is filled with music during our Summer School and Festival. After a forced hiatus last year, we are delighted to be back again, to offer a magical place where musicians come from all over the world to learn from the best professionals working in the industry today, and visitors delight in a range of workshops, concerts and events.
New for this year is a programme of family friendly and free events which will open up the world famous Summer School to an even wider audience. A series of special relaxed concerts will run, allowing for noise and movement and the freedom to come and go at any point. Choose from Lux Musicae London, or one of our most popular pianists, Florian Mitrea, who will be playing music by Mozart, including his charming variation on 'Twinkle, twinkle little star' on Sunday 8th August at 5pm. One not to be missed is the delightful 'Revolting Rhymes & Marvellous Music' on Thursday 19th August at 11.30am – a musical exploration of Roald Dahl's darkly clever tales.
Family workshops are also running throughout the four week period, aimed at a variety of ages from babies to teenagers. On Thursday 29th July at 3pm we are offering a sing-along for the whole family (children aged 8+), or for younger ones join in with Tots Tunes in Friday 30th July at 10am – where kids aged 5 and under can sing, dance, shake and wobble in this interactive parents and baby class led by cellist Tara Franks. For any brass band players aged 8+ we are offering a fun, open session entitles Come and Blow on Thursday 19th August at 6pm.
Plus a couple of courses are also available exclusively for families and children. This includes the exciting Soundscreative Lab with Tara Franks, which will run from Monday 2nd August to Wednesday 4th August from 11.30am to 1pm. Tara will be leading musicians of all ages in this relaxed course through sessions which will cover percussion, improvisation and composition in a fun and creative way, with all abilities welcome. The children's choir runs from Wednesday 11th to Friday 14th August from 4-5.30pm, offering a unique opportunity for kids age 8 to 14 to join a choir led by Isabelle Adams, which will culminate in a performance of brand new commission, JOY! on the Friday.
Also new for this year are Free Festival Fridays – every Friday while the Summer School is on, a full day of live music will take place where the whole family is welcome. Expect a variety of musical happenings including processions, singing under trees, brass fanfares, folk sessions and much more. The full Festival Friday programme will be posted on our website the day before – or people can just turn up and be surprised – and it's completely free.
For more information and to book click here.
We look forward to sharing the music with you all!