Bookbinding and printmaking classes have long been part of Dartington's learning programme and are held all year round.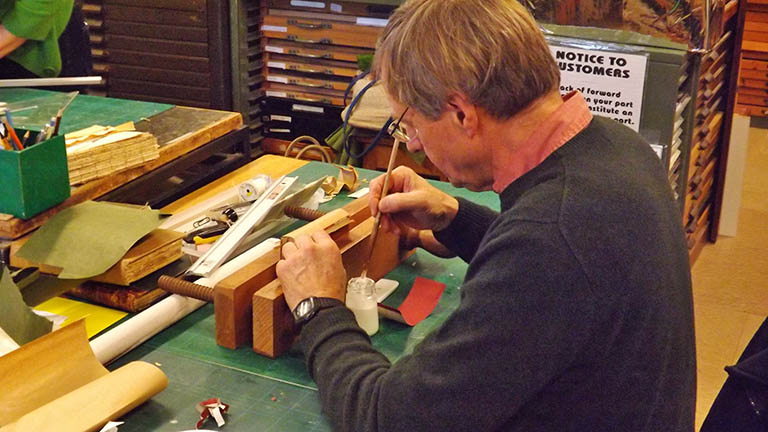 The workshops are home to unique expertise and equipment, and are among the best in the south west. Visit the What's On section to see the latest dates and contact details or call 01803 847000 for general enquiries.
All levels of experience from beginners to experienced artists can be accommodated.  Enrolment is for day or half-day classes over a ten-week term.
Printmaking
In printmaking, there is a huge variety of different approaches and media which students can experiment with. There are facilities for all forms of etching and intaglio printing, block printing and lithography, together with a range of other experimental approaches.
The printmakers have done a lot of work with children in schools and with teachers. There is an emphasis on the use of non-toxic materials.
Bookbinding
The bookbinding department has the capacity to enable students to gain knowledge of typography using lead and brass type as well as brass hand letters and decorative tools.
Students can choose to work on their own projects in restoration, artist books, boxes, portfolios or related subjects. There is a comprehensive library of reference books and numerous examples from non-Western traditions of bookmaking.
Regular newsletters are received from the Society of Bookbinders, the British Printing Society, the University of the West of England Books Arts, and the Illustrated Book Society. At the centre, the Society of Bookbinders offers specialist courses with visiting tutors, and students are encouraged to participate in the biennial competition and attend training conferences.
The classes are led by skilled bookbinder Mary Bartlett, author of several works including Inky Rags.