The Gallery is a light and welcoming space that, through year-round exhibitions, showcases two fundamental strands of the Trust's mission – arts and ecology.
Our 1,200-acre estate has long been a unique location for experimentation, and home to a wealth of international collaborations and progressive initiatives. The Gallery's programming — which ranges from items in Dartington's archive collection to work by artists-in-residence on the estate, and international artists working in the burgeoning field of arts and ecology — reflects this heritage.
The Gallery is open 11am-4pm, Tuesday-Sunday, and is partly staffed by volunteers. If you are interested in volunteering at Dartington please contact volunteering@dartington.org.
Marianne de Trey at Dartington
65 years of ceramics at Dartington
27 May – 15 July
A retrospective of the work of Marianne de Trey, showing the breadth of her talent and skill as a potter and artist through a collection of her work, from unique one off pieces to sets of tableware, and from stoneware to porcelain. Marianne was a pioneering female potter, resident and working on the estate at Dartington for 65 years, in a cabin near the Cider Press which was originally built for Bernard Leach. This exhibition not only shows a collection of Marianne's work but also a view into her world and her life through excerpts from her diaries and letters. More about Marianne >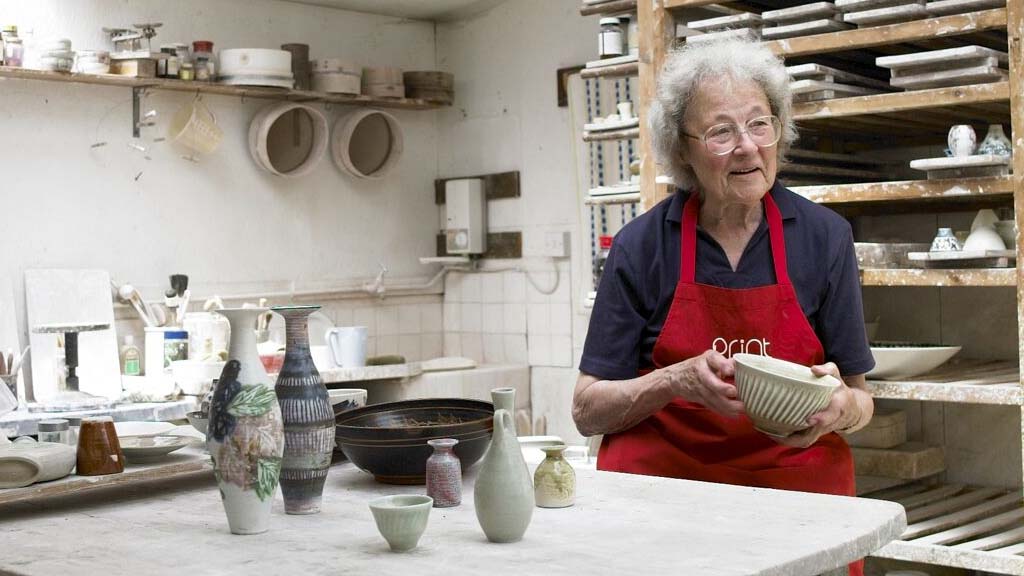 Jason Singh
Land:Scapes sound installation
21 July – 15 September
Land:Scapes is a series of field recordings which explore the hidden sound worlds of the Dartington estate. These works will be presented as part of Jason Singh's year-long residency which explores the Dartington site as a constantly changing sound world.
Using a range of specialist recording techniques, listeners will experience music derived from plants and trees, underwater recordings, and immersive sound works capturing the unique spaces here. This exhibition informs an on-going exploration of our relationship to land, nature, wildlife and ourselves through the medium of sound and music.
jasonsinghthing.com
Instagram: @jasonsinghthing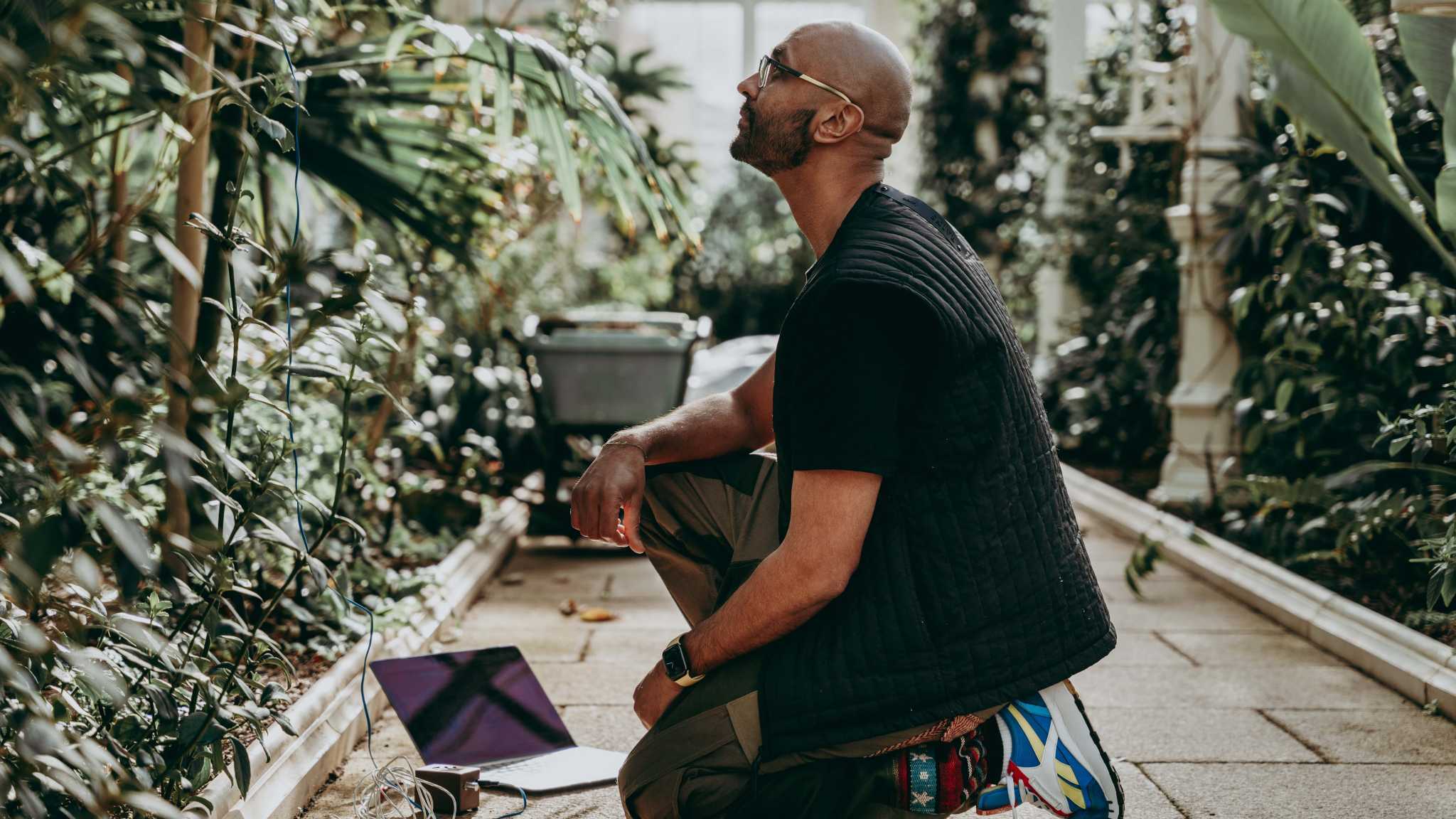 Zoe Benbow
Woodland Walk, paintings
7 October – 20 November
This autumn Zoe returns to Dartington to present a solo exhibition of her paintings, taking the subject of 'trees' as a starting point.
In recent times, when Covid restrictions have meant we have all had to stay closer to home, for city folk like Zoe the tree became a symbol of an accessible wilderness on our doorstep.
Often the paintings reference landscapes as remembered in fleeting moments, or recorded in photographs and drawings. By exploring the same motifs and images over a long period of time and through the medium of paint, the canvases do not aim to be a representation of a specific time and place, but rather to imply the sense of a landscape, to evoke a landscape of the mind's eye.
In this way, Zoe alludes to the modernist tradition of abstraction, where the painting, exists between itself and its audience – forever in the present – creating a liminal space where we, the onlooker, become 'the figure in the landscape' and – like Mary Poppins jumping through the chalk drawing – hopefully we are visually able to enter the painting with a little reverie and magic.
Zoe Benbow is a studio based independent artist with many years' professional experience and lives in Hackney with her teenage son.
zoebenbow.co.uk
Facebook: Studio Zoe Benbow
Instagram: @zoebenbow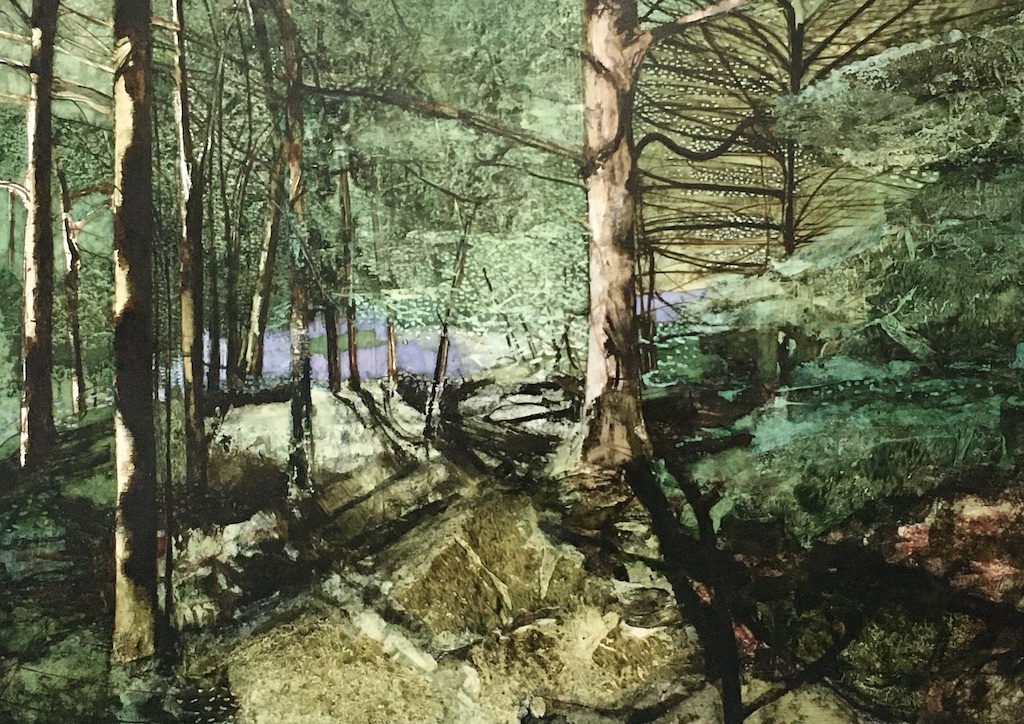 The Shippon Artists
Resident artist's group show
31 March – 15 May
The Shippon Artist are tenant creatives that work on the Dartington estate from The Shippon Artist studios (a creative hub immediately behind the Gallery). Alongside this exhibition, they will be showcasing what they do in 'open studio' events. Creative practices on show are stone sculpture, drawing, installation, painting and printmaking.
The artists:
Maria Moorhouse (sculptworks.co.uk)
Anthony Garrett (agarratt.com)
Oona Wagstaff*
Barton Hargreaves*
WATCH: Maria Moorhouse give us a tour of her studio, and discusses the upcoming exhibition in the Gallery:
*To enquire about the artist's work please contact O.C.Wagstaff@lboro.ac.uk (Oona) /
barton909@yahoo.co.uk (Barton)