Craft Revolution: Projects
Natural build projects
Tiny House, Shepherds Hut, Star Gazer
In 2015, The Craft Revolution offered a number of free places on small natural build projects on the estate to students from the University of Plymouth, including a 'pod in the trees', tiny cabins and a 'star gazer' seat in North Woods.
The students and faculty at Plymouth loved the opportunity for hands on learning so much so that they decided to fund three years of building projects. Last year students from BA (Hons) Architecture and BA (Hons) Architecture Technology and the Environment courses successfully designed and built The Tiny House – a shepherd's hut-style building.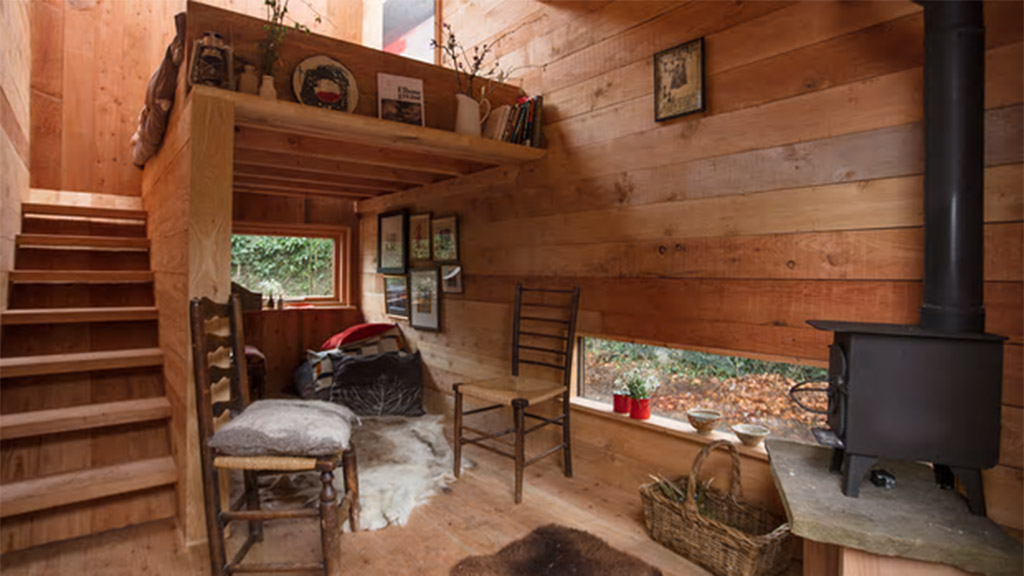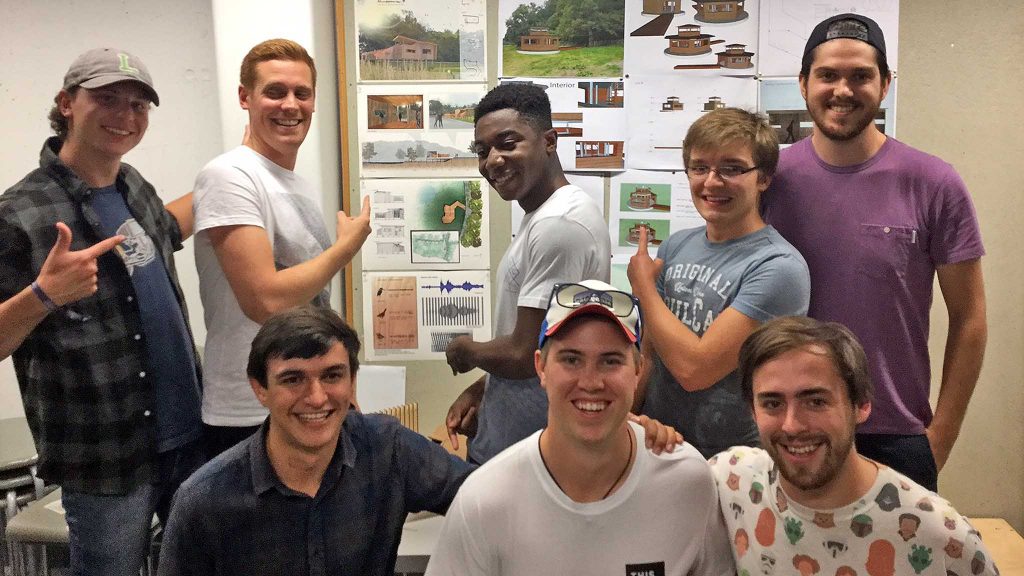 The following year, students from the School of Art, Design and Architecture at the University of Plymouth were invited to design and construct a bird hide for people's enjoyment in Queen's Marsh.
Seventeen entries were considered and the winner was the Soundscape Bird Hide, which embraced not just the importance of a good view for a hide but also the opportunity to listen to the birds – incorporated into the design via a visual representataion of a kingfishers call. You can read more about the winning design here.
Thanks to Harriet, our Community Resilience (Food & Farming) Manager who is leading this project – and to the 125+ students who will be taking part in the build.
Social justice
Making is a vital part of being human. So can craft make us happy?
Craft enriches our society and economy in many ways and makers contribute to sectors as diverse as engineering, medicine, technology, architecture, fashion and design. Education in and through craft contributes to cognitive development and engages learners.
Through engagement with materials and ideas, craft develops creativity, inventiveness, problem-solving and practical intelligence. Making also fosters well-being. We know that many people fall into a pattern of over-consumption that leaves them not much happier (and often worse, if it leads to chronic debt and a cluttered life).
This has serious implications for the environment and people's well-being. This is known as the Hedonic Treadmill. So can we step off the treadmill and make something by hand, something that we can treasure for ever? What would you make? A bowl that you could eat from for the rest of your life? A spoon? A place to rest? Light to read by? How would you make these things – do you have the skills?
If you are interested in craft, we want your views to shape our programme.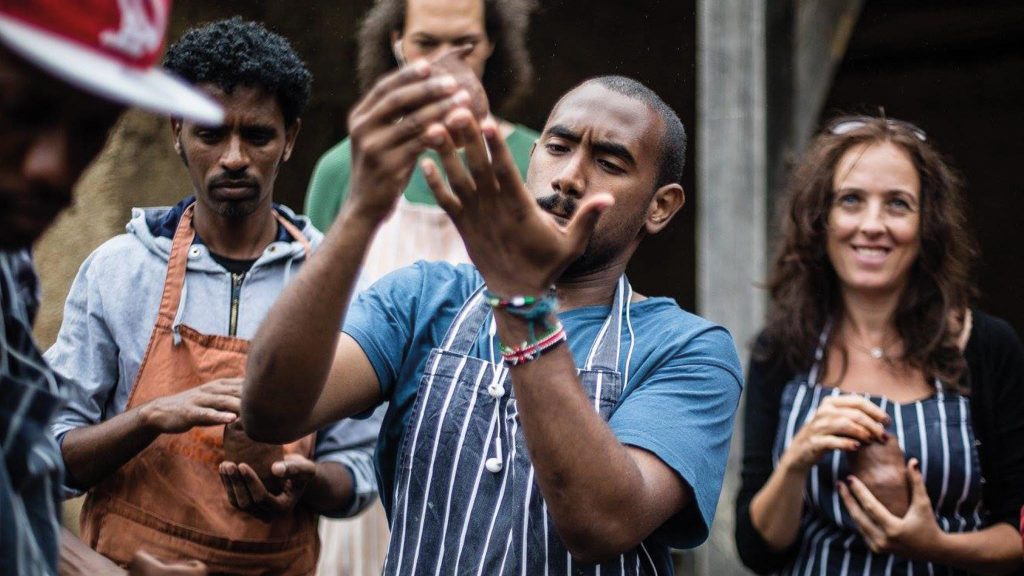 Bernard Leach's Cabin
Art and culture are the things which animate a place, bring it to life and make us want to spend time there. By restoring The Potters Cabin at Dartington (once home to the most highly regarded international potters of the 20th and 21st centuries Bernard Leach and Marianne de Trey) we will be creating a cultural destination, a visitor attraction on the cultural trail to The Leach Pottery and The Barbara Hepworth Gallery, both at St. Ives.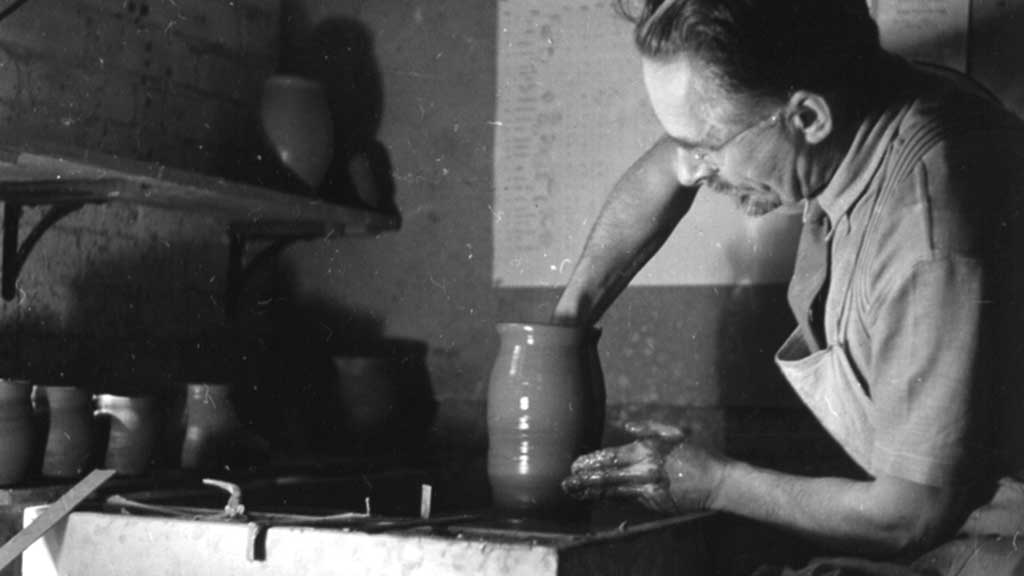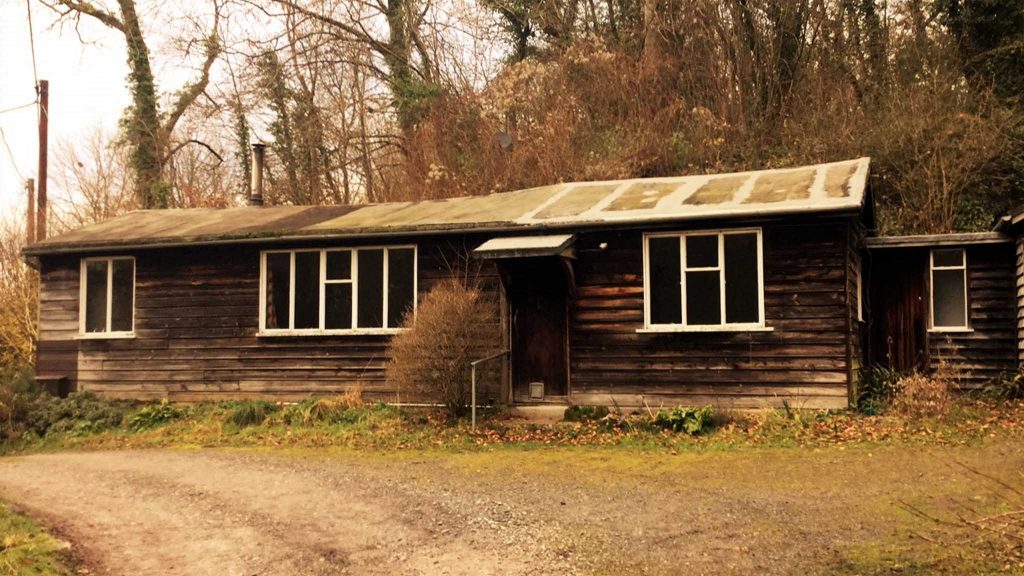 The cabin was also home to The Dartington Pottery Training Workshop (DPTW) and was formed in 1975 to help young potters develop their skills after leaving college. It was the brainchild of David Canter, then chairman of the Craft Potters Association, and David Leach, Marianne de Trey and Mick Casson became involved – ensuring that students would benefit from their knowledge and skills.
The Potters Cabin aims to enhance the creative economy, increase income to The Shops at Dartington and become a mecca to anyone interested in ceramics.  Leach built the cabin himself and wrote the international bestseller, The Potters Book, whilst living here.
Further reading: History of the studio pottery tradition at Dartington ⇒