A seasonal programme of performance and music
Dartington Live works with acclaimed artists and thinkers from around the world to tackle some of today's very real challenges and explore the 'big' questions in an imaginative, innovative and transformative way.  We invite you to join our journey. 
In this autumn season we offer a diverse range of productions exploring activism, welcoming significant artists with strong roots in the area or who are exploring perceptions of identity.
Highlights from previous seasons
Bedtime Stories
Upswing invited audiences to celebrate the magical time of the day when the stresses and strains of life melt away, and to enter a world of imagination and dreams…
Flight
The second work presented by DARKFIELD, the creators of 2017 sell out hit Séance (see below). The performance takes place in a 40ft high-cube container in absolute darkness and lasts for 20 minutes.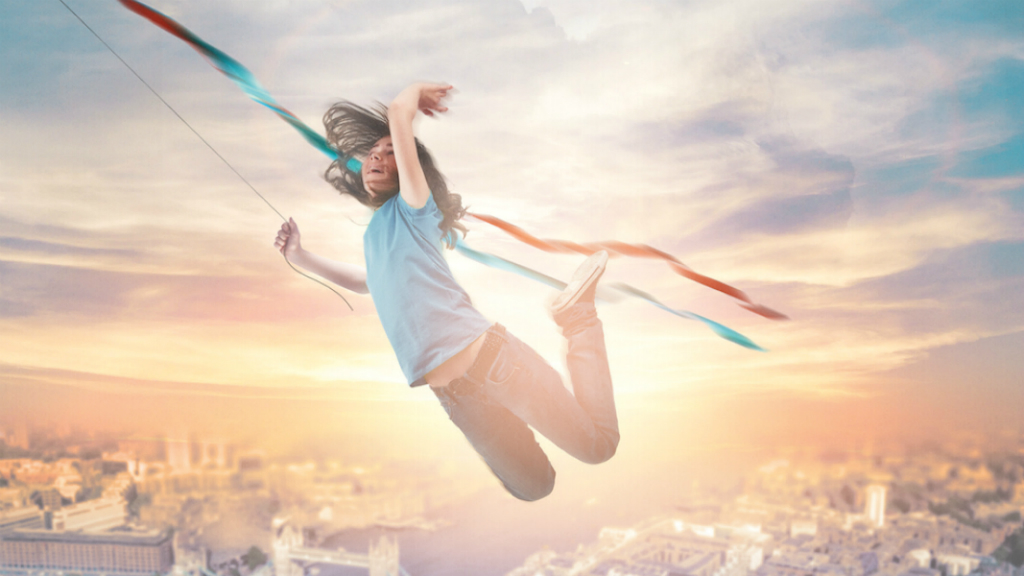 Kite
Inspired by the world of indoor-kite flying and stories such as The Snowman and The Red Balloon, The Wrong Crowd presented Kite – a play without words, with originally composed music, dance, puppetry and of coure, kites.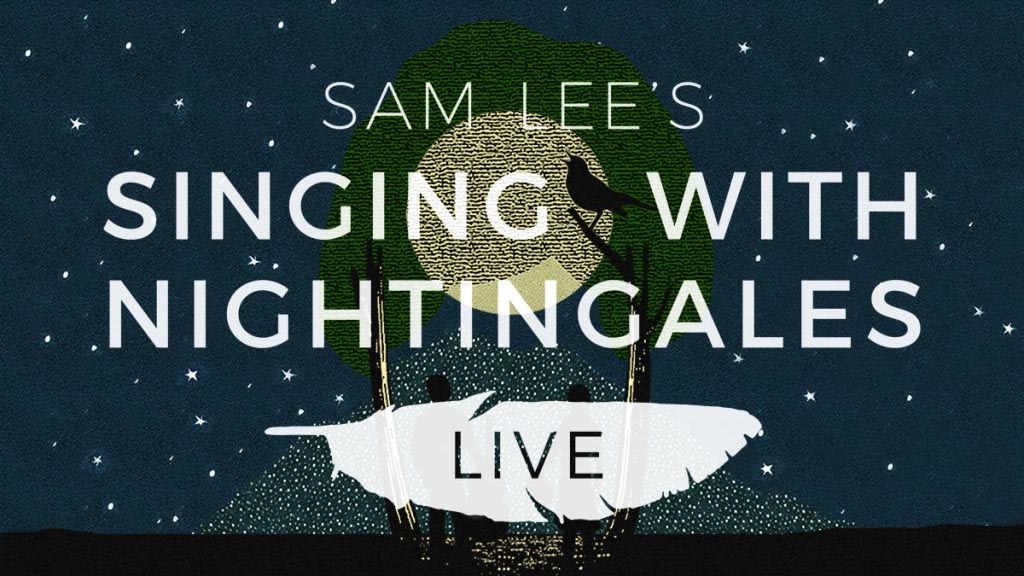 Singing with Nightingales
The Mercury Prize-nominated folk artist Sam Lee's unique performance combined music, story-telling, woodland soundscapes and a rare and magical live collaboration between human musicians and wild nightingales.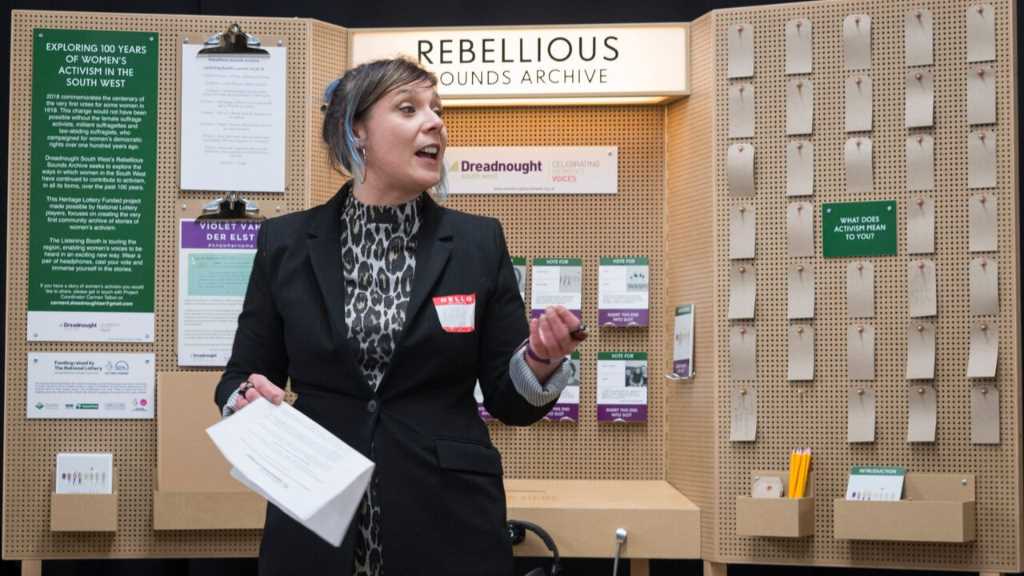 Rebellious Sound Archive
A Heritage Lottery Funded project created by Dreadnought South West, to build the first community archive collection of oral histories about the activism of women in the South West.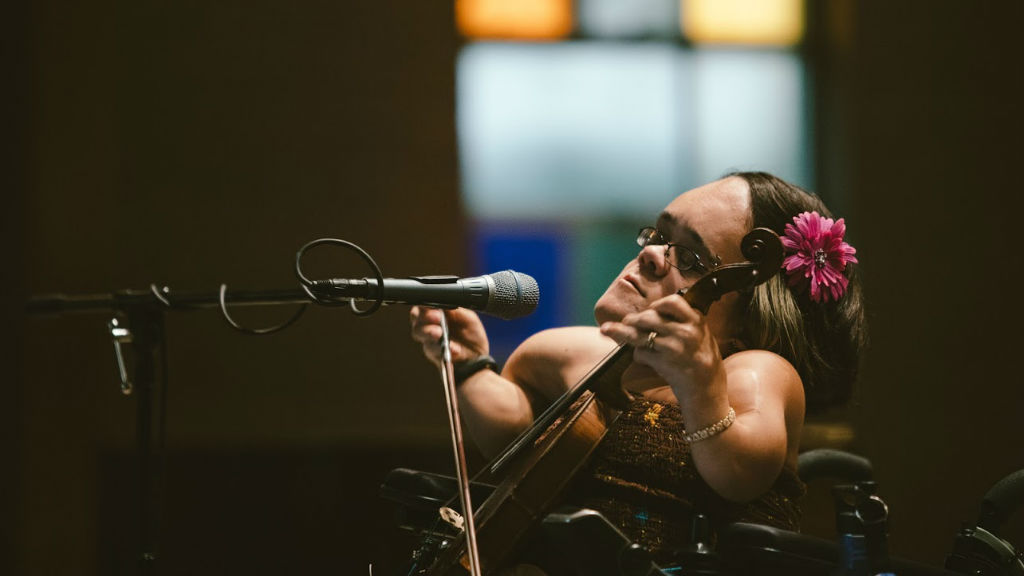 Gaelynn Lea
Classically trained violinist and songwriter Gaelynn Lea bought her experimental and ambient takes on fiddle music to Dartington.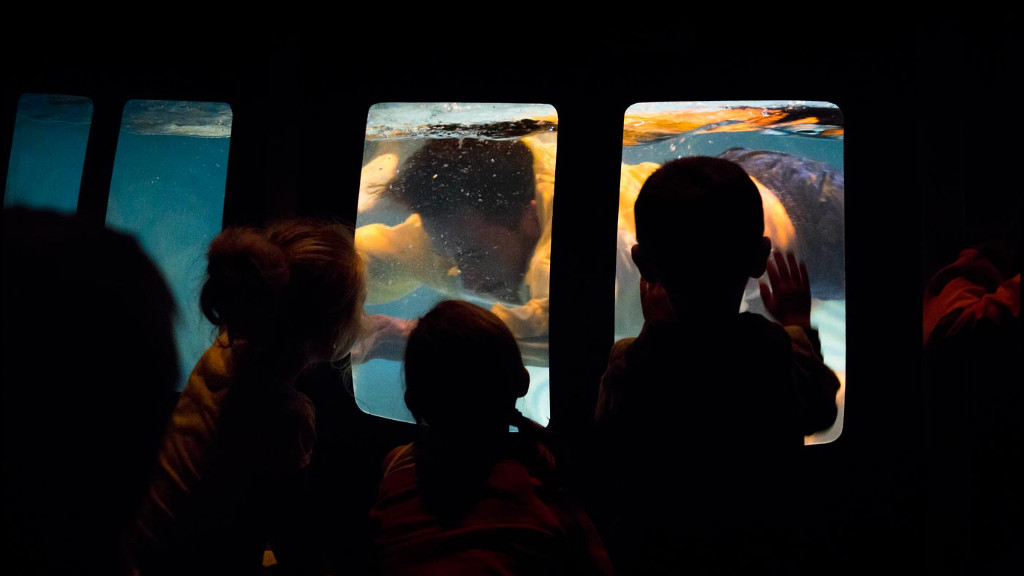 Primo
A mesmerising performance from Alfredo Zinola and Felipe González for young children in an unusual performance of underwater contemporary dance, literally set in a large pool on the stage.
The Girl with the Iron Claws
A magical fairytale from The Wrong Crowd. Growing up isn't easy, especially when you're in love with a bear.
Kieran Hurley
Multi award-winner Kieran Hurley weaves a picture of a familiar city at its moment of destruction, asking what would we do if we found ourselves at the end of our world as we know it.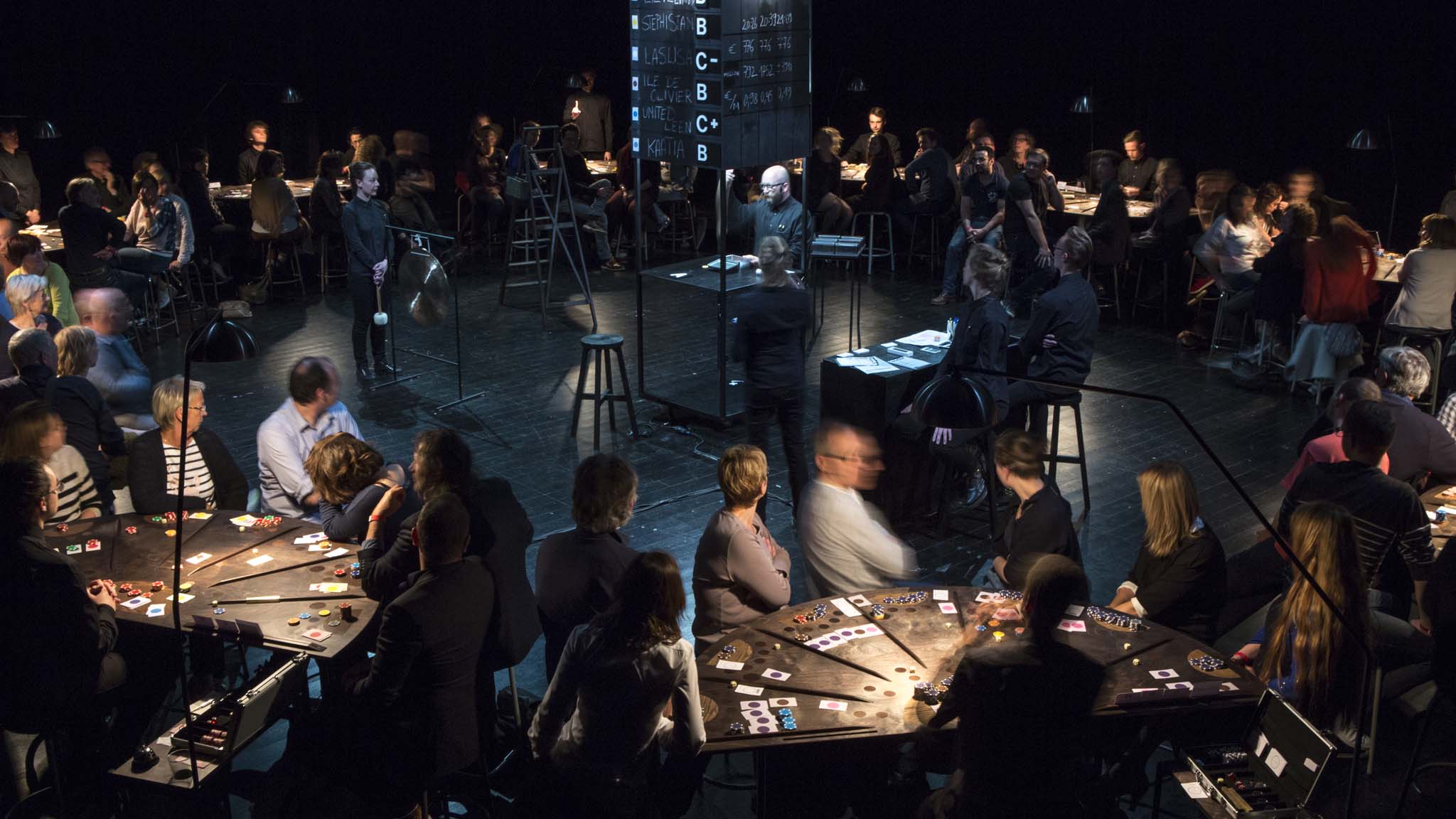 Lies – £¥€$
Onteroerend Goed invite you to get under the skin of the well-to-do, the 1%, the super rich. For one night, you can take their chairs. You call the shots.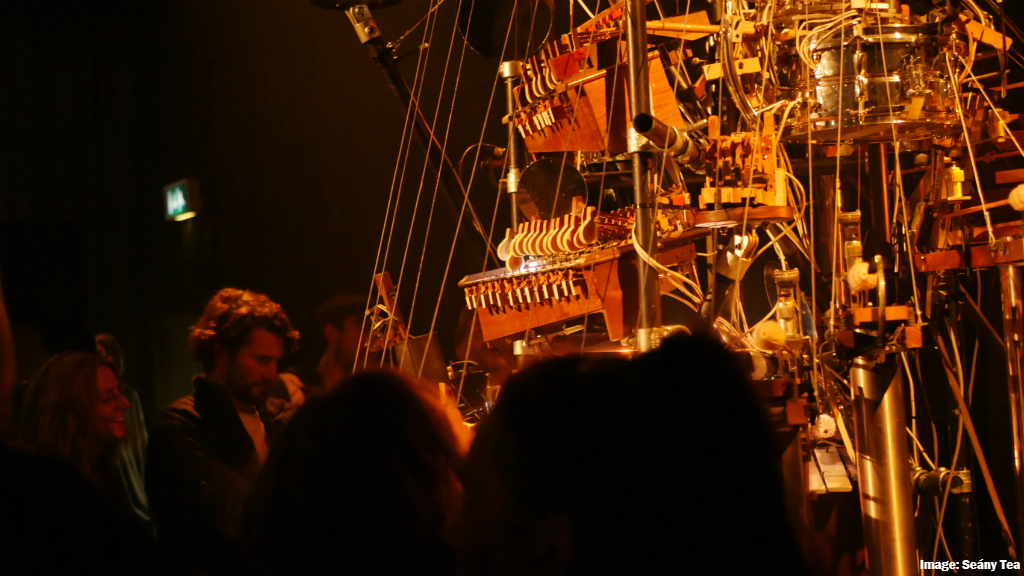 Felix's Machine with Plaid
Felix Thorn is an artist who creates music using audiovisual sculptures designed and constructed by himself.