Want to know which courses are on offer in each of our four weeks? Click the weeks to see all the details.
We run classes and courses covering a range of music and literature. Some do not require you to read music or play an instrument; others cater for people who are already playing, singing and writing to a high standard.
There are four 90 minute sessions a day, starting around 9am, 11am, 2pm and 3.30pm, and an early morning session in yoga or tai chi. Whether you choose a busy or very relaxed programme is up to you. Participants often follow three different courses allowing time in the day for private practice, to enjoy the gardens, or to observe a class.
The weekly timetables on the following pages will help you plan your week. All courses are taught for six days from Sunday to Friday. Open courses welcome everyone, whatever their musical experience. For workshops we recommend a minimum level of Grade 5. As a general rule, advanced courses and masterclasses have a selection process for music students, professionals and musicians at an equivalent level. Not all courses fit into one of the above categories, so do read the course descriptions or call the office for more information.
Explore the weeks…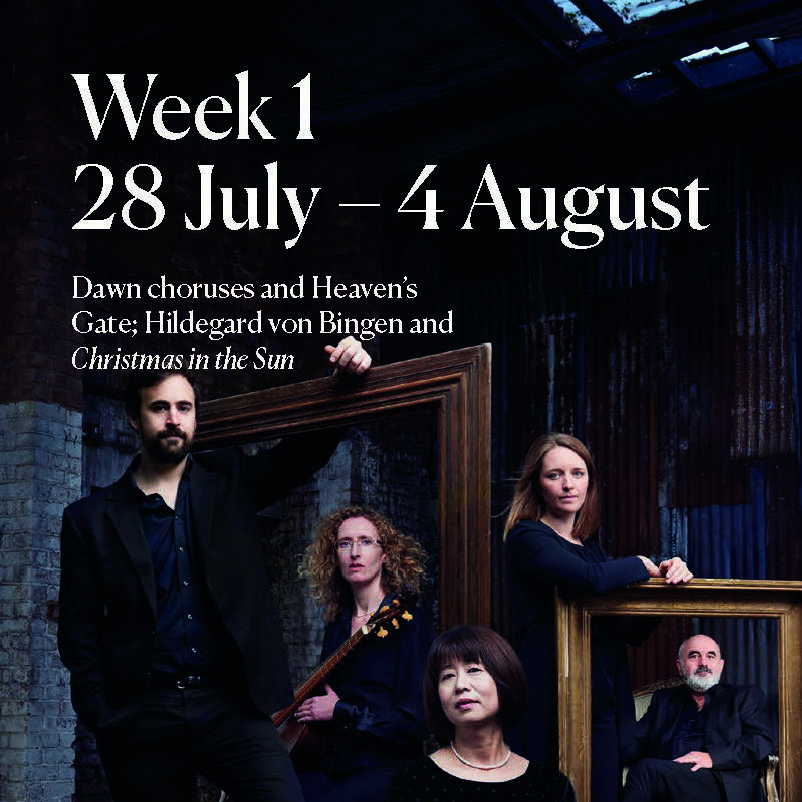 Choirs and vocal ensembles, and advanced vocal tuition. Music inspired by the heavens, composition for early instruments, and Middle Eastern music and song. Improvisation, instrumental classes for lutes and viols, our Advanced Renaissance Wind Band, and our new programme for modern winds.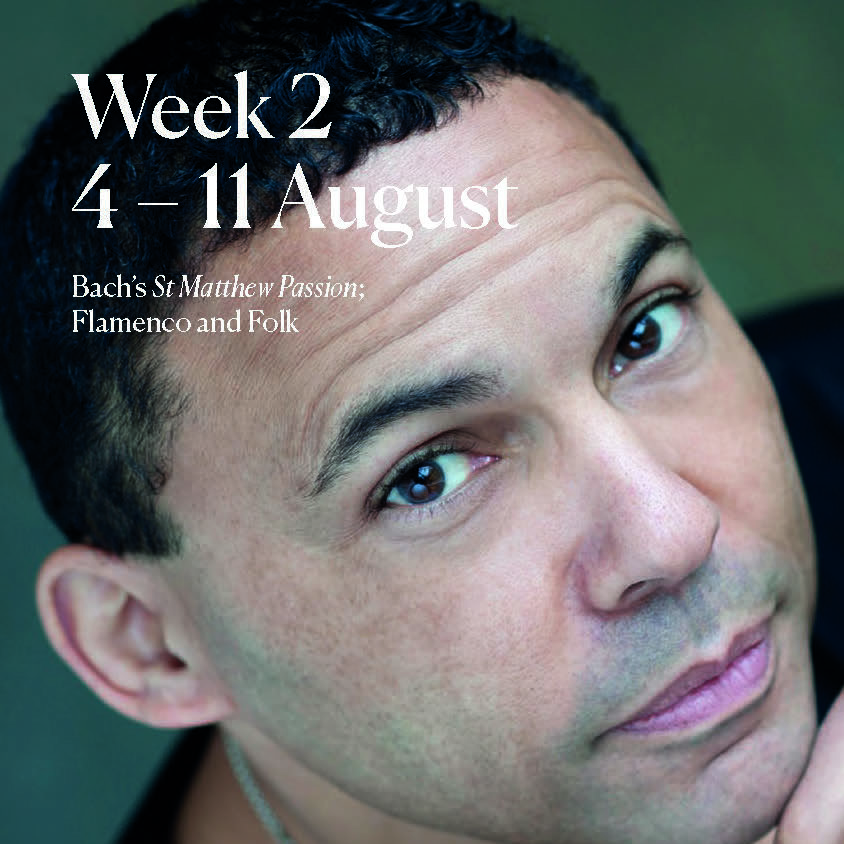 Bach's St Matthew Passion, a new dramatisation of Bach's life by esteemed writer James Runcie, and instrumental and vocal tuition. Historical Fiction, and poetic creative writing. Dartington Folk Choir, advice for folk sessions, the ever-popular As I Walked Out One Morning folk course, and a ceilidh too!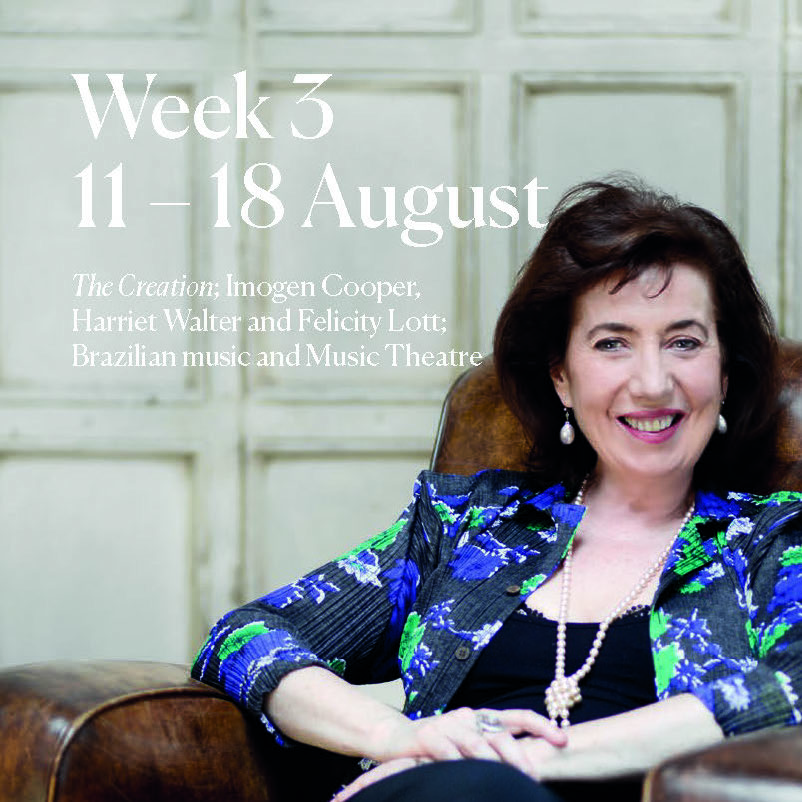 Mozart's The Marriage of Figaro, Haydn's Creation, advanced vocal classes, and Oh! What a Lovely War. The Dartington Piano Concerto Competition, tuition from Imogen Cooper and Joanna MacGregor. String Orchestra, violin and cello classes, Brazilian music, plus the Advanced Conducting Course.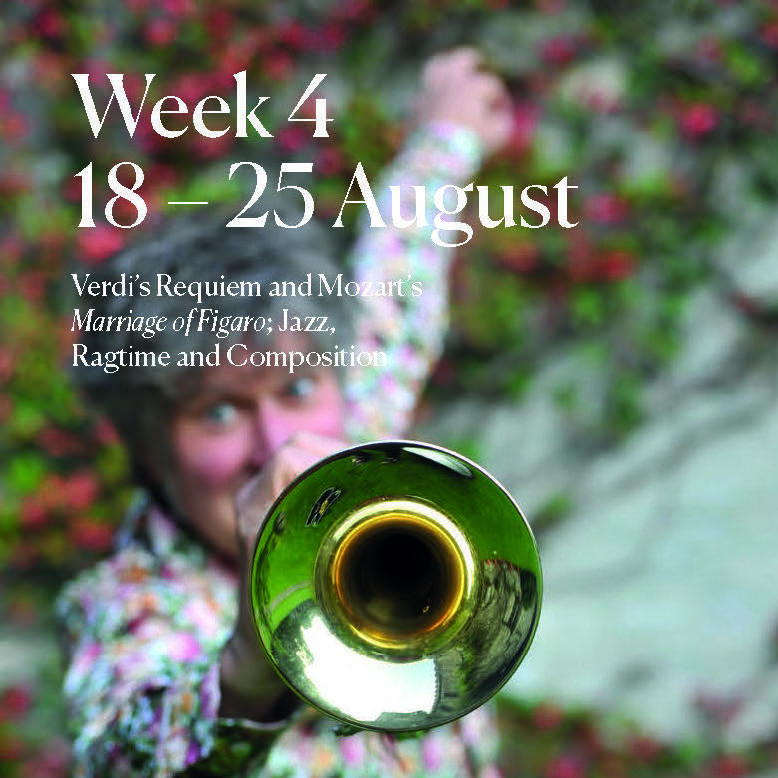 Verdi's Requiem, Gospel Choir, and Songs of the Jazz Age. Advanced and intermediate composition. Film and Music with Neil Brand, string tuition from the Heath Quartet and Multimedia Installations. Saxophone, drumming, trumpet, piano and keys classes, Jazz Ensemble, Brass Ensemble, and Big Band.
Advanced Courses
Dartington Summer School prides itself on offering high-quality, intensive training for music students, graduates, and music professionals. Advanced courses are subject to an application process, including the submission of supporting materials, and numbers are limited to ensure all students have meaningful time with the tutors. The guidelines below show the materials required for different disciplines:
Singers and Instrumentalists
2 recordings (audio or video)
Your CV
A letter of recommendation from a teacher or other musical professional
Conductors
2 video recordings
Your CV
A letter of recommendation from a teacher or other musical professional
Composers
2 scores (recordings are optional but will be attached to your application if you send them)
Your CV
A letter of recommendation from a teacher or other musical professional
Materials should be sent to summerschool@dartington.org and can be sent as attachments or links to hosting sites. Your application is not complete until these materials are received and tutors are unable to consider incomplete applications.
The first wave of applications are open until the Bursary application deadline (Monday 26 March 2018), at which point all applications will be reviewed by the course tutors. If you are interested in an Advanced Course, we advise that you apply before this deadline to ensure that your application is considered. We will do our best to allocate places as soon after the deadline as possible. Our tutors personally review every submission, including all supporting materials, so the volume of applications received will affect the length of time from submission to decision. We appreciate your patience during this process – all applicants will be contacted with the outcome of their application.
After this initial allocation, we will reopen applications for any remaining places. Most courses attract significantly more applicants than we can accommodate, and some (e.g Advanced Composition, Advanced Conducting) will draw their full intake of students from the first wave of submissions. Applications received during this period will be passed on to the course tutors immediately (there is no second deadline). Tutors review these applications around their existing commitments so we ask for your patience during this process.