---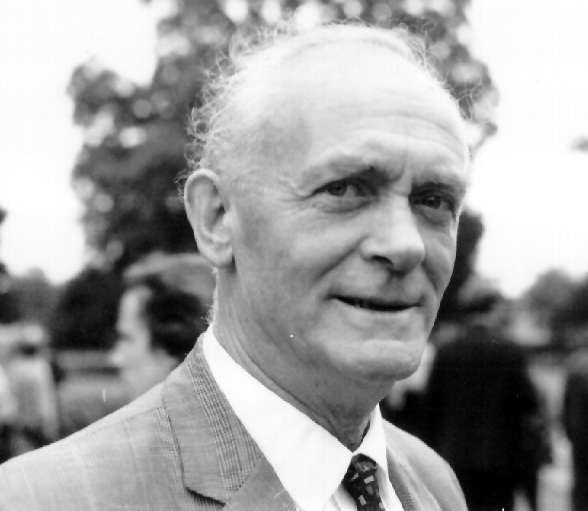 The Summer School of Music was originally established at the suggestion of William Glock in 1948 at Bryanston and quickly became a meeting ground for those hungry to explore a new musical landscape – not only in terms of contemporary music, but also areas of early music that had hitherto been largely neglected.
Legendary figures such as Hindemith, Enescu, Copland, Carter and Boulanger helped to underscore a vital commitment to composition from the outset.
Imogen Holst and the Amadeus Quartet were influential in bringing the Summer School to Dartington in 1953 and since then, an impressive roll call of international performers, composers and thinkers have created the faculty, spearheaded by artistic directors, each of whom have brought new aspects and their individual hallmark to the Summer School.
William Glock was the first Artistic director and established the reputation of Dartington for being at the forefront of musical innovation and opportunity for young performers, conductors and composers. 1957 was a particular highpoint, with the visit of Stravinsky and a composition class that included Peter Maxwell Davies, Harrison Birtwistle, Alexander Goehr, Hugh Wood, Richard Rodney Bennett and Cornelius Cardew as students.
Peter Maxwell Davies took over the reins from 1980 – 1985 during which time his ensemble 'The Fires of London' were in residence, Many of the players developed a lasting commitment to the Summer School and remained part of the faculty for many years, including Linda Hirst, Jennifer Ward Clarke and Alan Hacker.
Under Gavin Henderson's artistic leadership over a 25-year period, the Summer School nurtured composition, developed early music, and established the Dartington Festival Orchestra. The Dartington Festival Orchestra remains an essential part of the Summer School mix; young professional players work with the Advanced Opera and Conducting students, and provide orchestral accompaniment for the Big Choir concerts which end each week.
Composer John Woolrich led the Summer School from 2010 to 2013 introducing folk music, and new tutors such as Ray Davies, Fretwork, Daniel Pioro, Moritz Bergfeld, Mira Calix, Tansy Davies and Tamara Stefanovich.
Oboist and conductor Nicholas Daniel, artistic director in 2014, developed the advanced courses, and through the Summer School bursary scheme attracted students from all over the world. In 2014 the Baroque Orchestra included students from over 14 countries. The Summer School welcomed new tutors including Anton Steck, Charles Daniels, Christian Blackshaw, Simon Fischer, Colin Matthews, Paul McCreesh and the Gabrieli Consort, Richard Sisson and Richard Stilgoe.
The bedrock of the Summer School remains choral music, instrumental and vocal masterclasses and workshops, conducting and composition courses, and a wide mix of chamber music. Artistic Director Joanna MacGregor, pianist, conductor and composer, has broadened the scope of courses and concerts to include creative writing, poetry, dance, improvisation and film, as well as re-establishing opera, world music and jazz.
Financial support from the Dartington Hall Trust and the Dartington International Summer School Foundation enables the Summer School to award bursaries to deserving musicians of any age, and at any stage of their musical development. Previous bursary students have included conductor Ilan Volkov, folk musician Kathryn Tickell, opera singer Sarah Gabriel and violinist Chloe Hanslip
Throughout its history, the Summer School has been blessed with a faculty of the very best performers, teachers, creators and innovators, who give generously of their time, expertise and artistry to inspire all who share a love of music – young musicians at the start of their careers, enthusiastic amateurs, families, and professional musicians and artists.
Past tutors have included:
Composers: Elliot Carter, Nadia Boulanger, Igor Stravinsky, Benjamin Britten, Paul Hindemith, Thea Musgrave, Aaron Copland, Luigi Nono, Bruno Maderna, Luciano Berio, Witold Lutoslawski, Hugh Wood, Michael Finnissy, David Bedford, Richard Rodney Bennett, Elvis Costello, Peter Sculthorpe, Milton Babbit, Lou Harrison, Thomas Ades, Judith Bingham, Julian Anderson, Betsy Jolas, Harrison Birtwistle, Judith Weir
Conductors: Neville Mariner, Imogen Holst, John Carewe, Steuart Bedford, Diego Masson, Sian Edwards, Pierre-Andre Valade, Charles Mackerras, Roger Norrington, Elgar Howarth, Mark Elder, Jane Glover, Richard Hickox, Simon Rattle, Ivor Bolton
Singers: Alfred Deller, Dietrich Fischer-Dieskau. Peter Pears, Cathy Berberian, Thomas Hemsley, Janet Baker, Robert Tear, Kiri Te Kanawa, Ian Patridge, Felicity Palmer, Jill Gomez, Jessye Norman, Emma Kirkby, Michael Chance, Anne-Sophie von Otter, Neil Jenkins, Roderick Williams, Patricia Rozario, James Gilchrist, Della Jones
Pianists: Myra Hess, Rosalyn Tureck, Vlado Perlmuter, George Benjamin, Daniel Barenboim, Alfred Brendel, Fanny Waterman, Radu Lupu, Stephen Kovacevich, John Lill, Tamas Vasary, Bernard Roberts, Imogen Cooper, Vlado Perlmuter, Joanna MacGregor, Martino Tirimo, Tamara Stefanovich, Steven Osborne
Plus many other including: Hans Keller, Karine Georgian, Ruggiero Ricci, Amadeus Quartet, Natalie Klein, Adrian Brendel, Herbie Flowers, Julian Bream, John Williams, Barry Tuckwell, John Harle, Vicko Globokar, Christian Lindberg, George Malcolm, Keith Tippett, Raphael Wallfisch, Elvis Costello, Brodsky Quartet, Jo Shapcott