Do I need to buy my music in advance?
Courses listed below have specific music requirements, needed for participation. We recommend that you invest in a copy of the music in the edition suggested by the conductor, or you may find rehearsals more difficult to follow. Unless otherwise stated, music will be available from Anne Jordan at Brian Jordan Music – her details can be found at the bottom of this page.
Please bring your own repertoire for the instrumental and vocal classes, and chamber music. In some cases guidance on repertoire is offered in the course description. If a course isn't listed below, with the exception of instrumental and vocal masterclasses and workshops, music will be provided.
The list will be updated regularly to include up-to-date information as it becomes available.
---
Week 1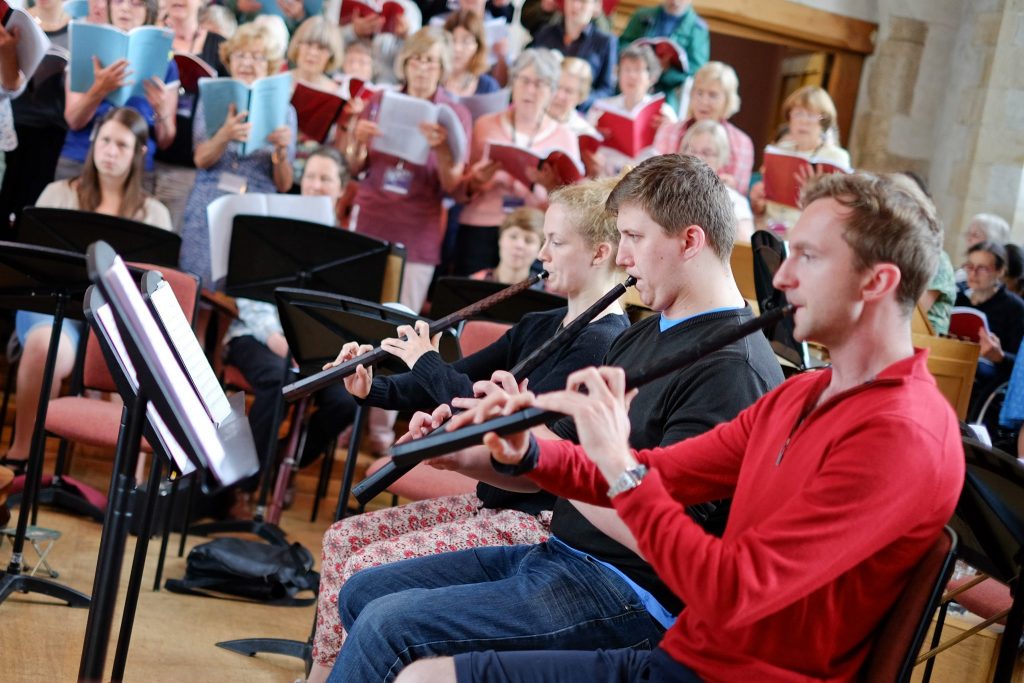 The Big Choir
Christmas in the Sun
An edition of these works are being prepared especially for performance at Dartington. We hope to have them in advance so that you can make a head start. Watch this space for more updates. If you've booked the course, we'll let you know as soon as we have more information.
Vocal Ensembles
Music will be available for purchase from course directors Ex Cathedra at the start of the course. We don't have a cost for these yet, but imagine they will be approximately £10.
Chamber Choir
The Great Service – Byrd
Available from Brian Jordan Music – £10
Please note: any version of this work found online is not out of copyright, and therefore illegal in the UK.
Chamber Ensemble Workshop: English Consort Music
More information to follow.
Wind Ensemble
More information to follow.
Piano Workshop: Early Birds and Chaconnes
A suggested repertoire list will be available in advance. Joanna MacGregor will be writing this list in the near future and as soon as it's available, we'll post it here.
Hildegard von Bingen: A Swaying Bridge between Heaven and Earth
Hildegard's Dawn allegory will be available in advance both as notation and audio so that you can learn the words, music, or both, in preparation for the course. Stevie Wishart will be preparing these resources and we'll let you know how to get hold of them when they're ready.
---
Week 2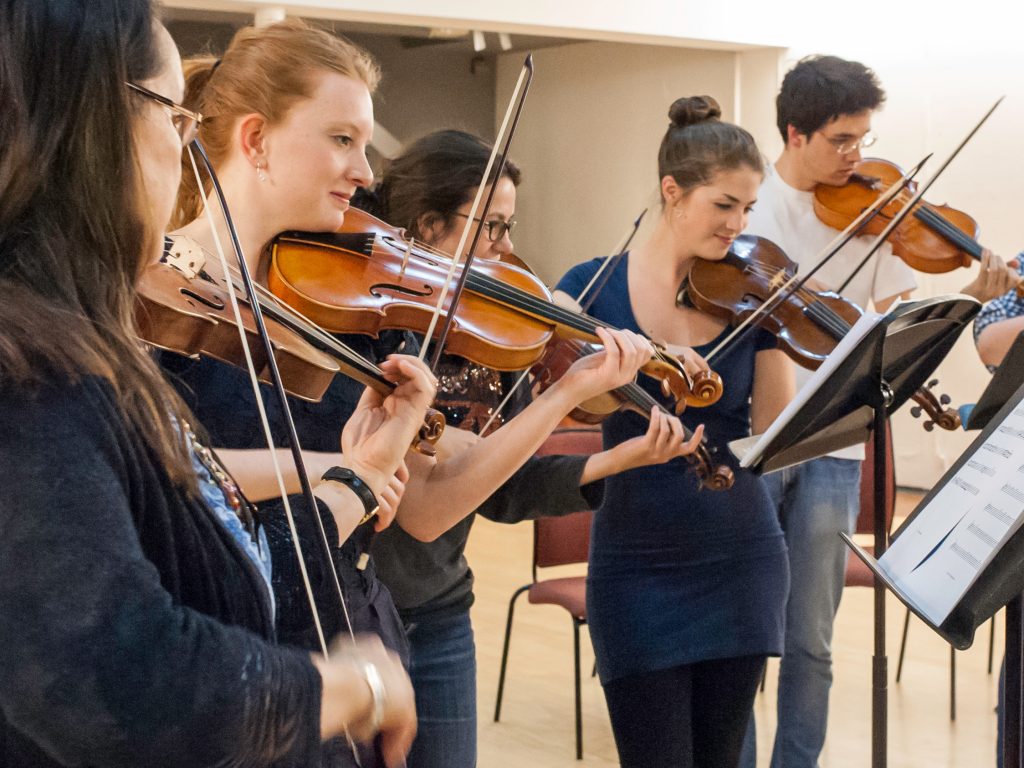 The Big Choir and Semichorus
St Matthew Passion – Bach
We'll be using the Barenreiter edition of the vocal score and will be performing the piece in German – £15 – available from Brian Jordan Music
Chamber Choir

Selections from The Oxford Book of French Chansons
Available new at £19.95 from Brian Jordan Music, or check your local 2nd-hand book shop or online for used copies.
Andre Campra – Missa ad majoram dei Gloriam
Available to download from IMSLP
Piano Workshop: Baroque and Beethoven
You're invited to bring any solo Bach, Scarlatti or Handel works, or a movement from a Beethoven Sonata.
---
Week 3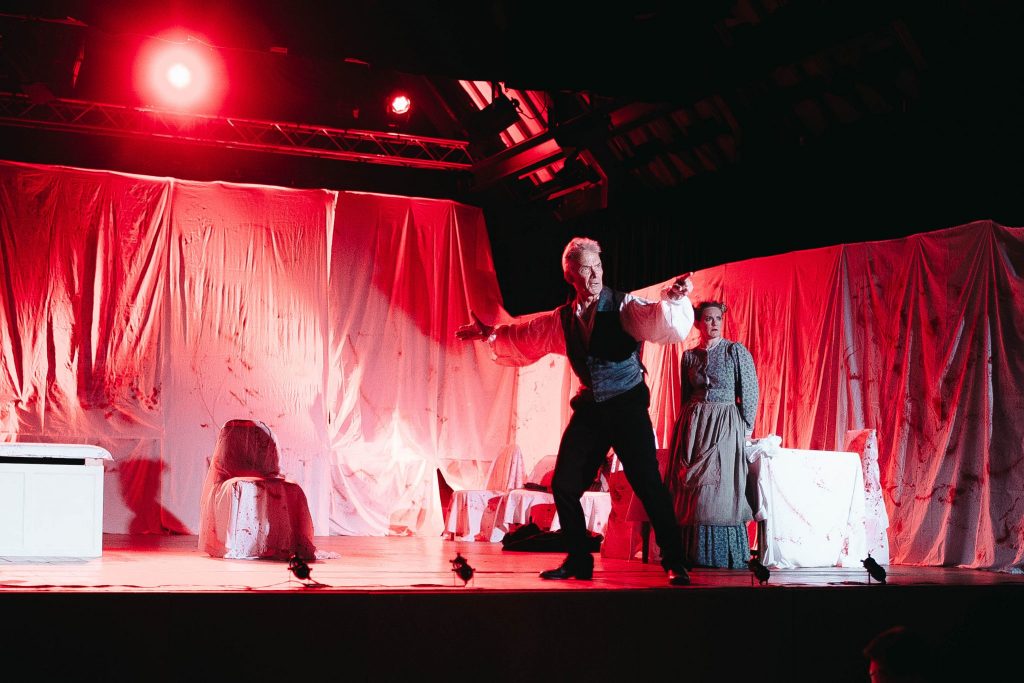 The Big Choir
Haydn – The Creation
We'll be using the Novello edition of the vocal score – £10 – available from Brian Jordan Music
Chamber Choir
Finzi – 7 Poems of Robert Bridges
Available to purchase from Brian Jordan Music – £11.50
Elgar – From the Bavarian Highlands
Op 71, no. 1 – available to download here
Op 73, no.2 – available to download here
Holst – Selection of Songs
Available to download here – more information about chosen songs will follow.
Scenes from West Side Story and On The Town
Richard Williams and Sarah Gabriel are currently assessing the best versions of the selected highlights that you'll be working on. Check back for further updates soon.
String Orchestra
Mendelssohn – Concerto for Piano, Violin and Strings
All parts will be provided at the first meeting of the String Orchestra.
Advanced Conducting
Beethoven – Leonora Overture no.3
Brahms – Symphony no.4
Beethoven – Emperor Piano Concerto
Bartok – Piano Concerto no.3
Liszt – Piano Concerto no.1
Mozart – Marriage of Figaro
All scores should be sourced and studied in advanced if you are selected for this course.
---
Week 4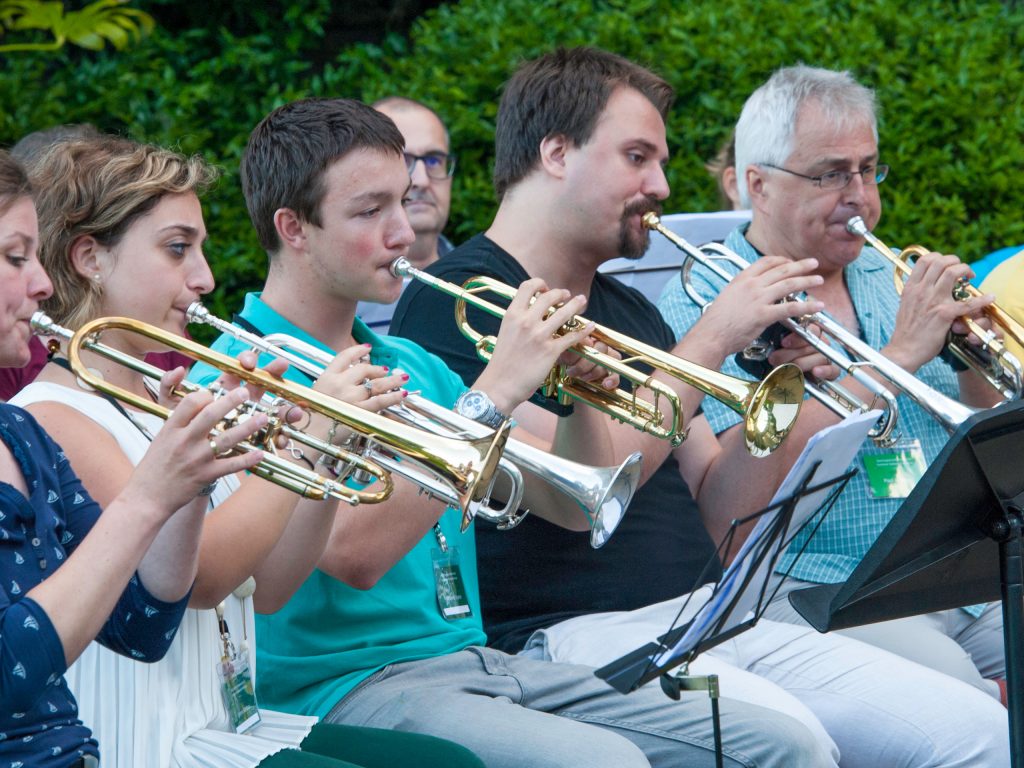 The Big Choir
Verdi – Requiem
We'll be using the Ricordi edition of the vocal score – £12 – available from Brian Jordan Music
Chamber Choir
George Shearling – Songs and Sonnets
Available to purchase from Brian Jordan Music – £6.50
Intermediate Conducting Workshop
A list of selected repertoire will be available soon.
Songs of the Jazz Age
Richard Williams and Sarah Gabriel are currently compiling the list of suggested songs for you to prepare. Check back for further updates soon.

Celebrating Ragtime: Joplin and Beyond
A list of suggested repertoire will be supplied in advanced. We'll post it here when it's ready.
---
For the courses listed above where another source is not specified, you will need to purchase the music in advance, or from the Music Shop when you arrive. Please contact Anne Jordan for more details:
Brian Jordan Music
Online Service
Tel: 01480 457306
Email: anne@brianjordanmusic.co.uk
Web: www.brianjordanmusic.co.uk
Paypal: web@brianjordanmusic.co.uk
NB: This list with further details including additional works, editions and prices will be updated regularly. Please make sure you check this page after receiving your final details in June.
Dartington Library
Music is also available from the Dartington Library (formerly Dartington College of Arts Library).
Opening hours during Summer School
10.30-11.30, 1.15-2, 3.30-4.30 Mon-Fri
1-4.30 Sun (closed Thurs a.m.)
And by appointment
Contact Marina Kummer
Email: marinavanekummer@hotmail.co.uk
Comprehensive Standard Repertoire:
String Duos-Octets (eg Haydn, Mozart, Beethoven)
Wind Chamber Music (duets-octets+)
Wind with strings (e.g Schubert, Mozart)
Brass Ensemble (Gabrieli-Pop)
Piano with strings/wind (e.g Brahms, Faure, Mozart)
Trio Sonatas (e.g Quantz, Corelli, Telemann, Handel)
Vocal (solo-choir, with str/wind)
Orchestra (full/chamber/strings/concertos/baroque)
Instrumental Solo (strings, wind, concertos)
Piano (2/4/8 hands,concertos,symphonies)
Scores (miniature/full/vocal)
From our librarian Marina Kummer:
Our wonderful extensive Music Library dates back to the Elmhirsts and has Chamber Music and Choral Music at it's heart as Dartington emerged as a premier Music College.
I will never forget becoming the Summer School Librarian. By happenstance I was in the library (as I often was) when the position unexpectedly opened. The grilling Olive Truby gave me before she entrusted me with her precious, meticulous empire is engrained in my soul. After the many years of change at Dartington I am tring to live up to her faith in me and fully become the custodian the library needs.
In DISS 2016 I re-shelved the vast choral (mixed/female/male,accompanied/unaccompanied) and chamber (instrumental repertoire, duos, trios, quartets, quintets+ with/without piano etc) music sections. The large hardback section (piano, full scores etc) is underway. The ever-growing Dartington Summer School section (largely more contemporary but also useful multiple copies of Italian Madrigals etc) will follow. I am postponing the chaos of the miniature scores as long ad infinitum!) By Summer School 2017 Nicola Smith and I hope to start a stock-take (yes we have multiple copies of the Mendelssohn Octet, no I can't find the missing Horn part of the Brahms Trio) and decide how to tackle the dreadful e-catalogue and the hopelessly out-dated hard catalogue. Currently the best catalogue is the one in my head – so ask me anytime please!
Marina