We are delighted to announce that we have signed an agreement for a £2 million gift, the largest single donation to the Trust since the deaths of our founders, Dorothy and Leonard Elmhirst.
This anonymous gift, from a philanthropist who has been inspired by the work of Schumacher College cofounder, Satish Kumar, will secure the future of the College at the Old Postern.
Continues below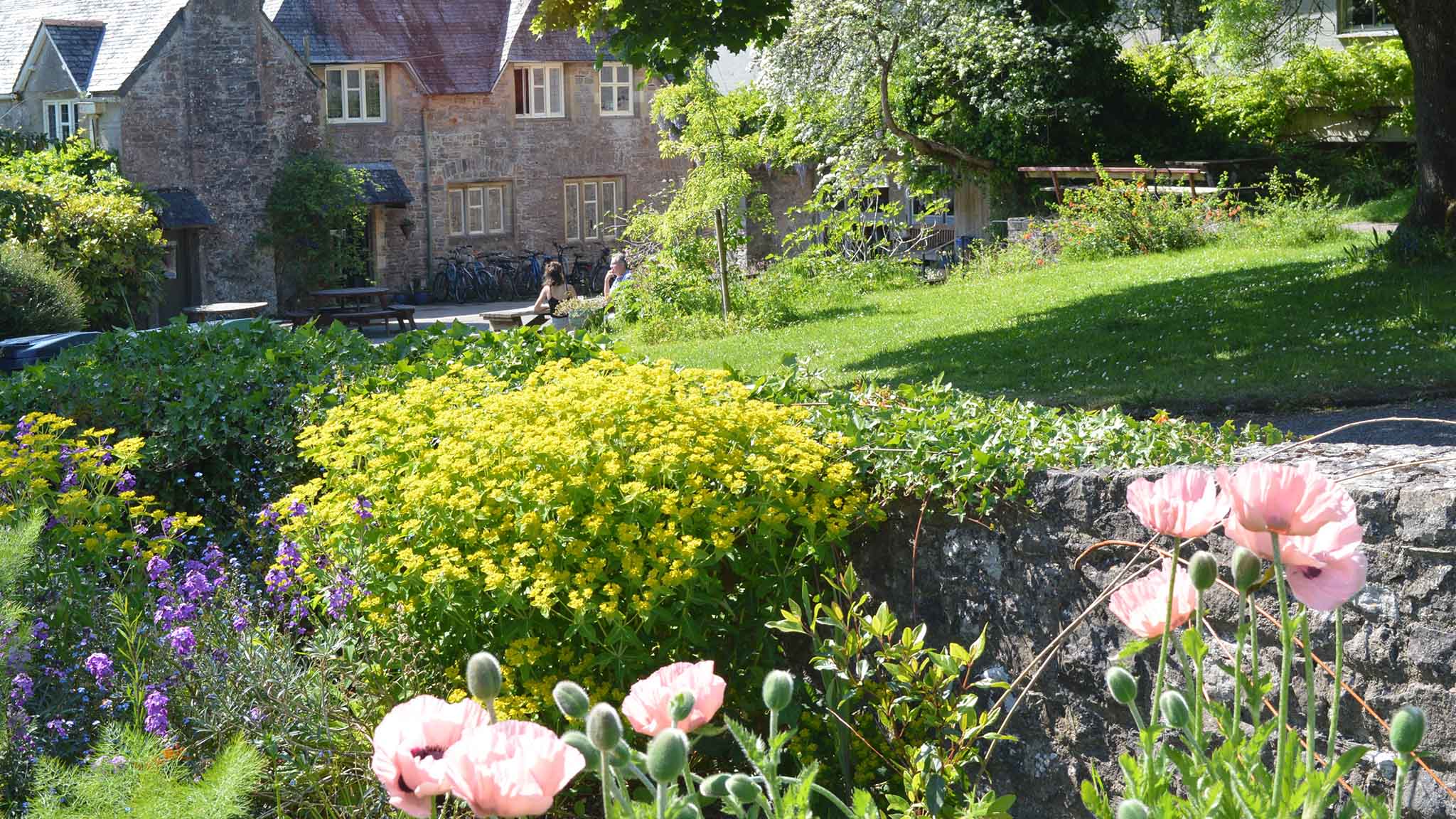 The growth of our experimental learning activities is a major focus of our transformation strategy. We are now actively building on the strength of Schumacher College – an internationally renowned learning community offering ecology-centred masters programmes and short courses – to develop a new second college (yet to be named) from 2020/21 that will offer an exciting range of experimental undergraduate and postgraduate courses in the arts, craft, land management, education, heritage, social justice and social enterprise. We are currently seeking validation for developing a new BA (Hons) in Contemporary Arts Practices, and a new BSc (Hons) in Sustainable Food & Farming Enterprise, as well as a new MA in Ecology and other improvements to existing courses at Schumacher College. We will announce further new courses soon.
These changes will revitalise the Trust's purpose and identity as a centre of progressive learning and complement the other aspects of our strategy.  Further investments will help us return our commercial and charitable enterprises to a scale that generates sufficient revenues and surpluses to properly cover the costs of running and maintaining our historic estate, which remains open to the public without charge.