Six months ago, The Dartington Hall Trust began the fundraising and investment phase of our transformation strategy.  Our vision, to make Dartington a testbed and model for a sustainable society, has been positively received and today we are delighted to announce that we have signed an agreement for a £2 million gift, the largest single donation to the Trust since the deaths of our founders, Dorothy and Leonard Elmhirst.
This anonymous gift, from a philanthropist who has been inspired by the work of Schumacher College cofounder, Satish Kumar, will secure the future of the College at the Old Postern and is a major step forward in realising our strategic 5 year plan.
Continues below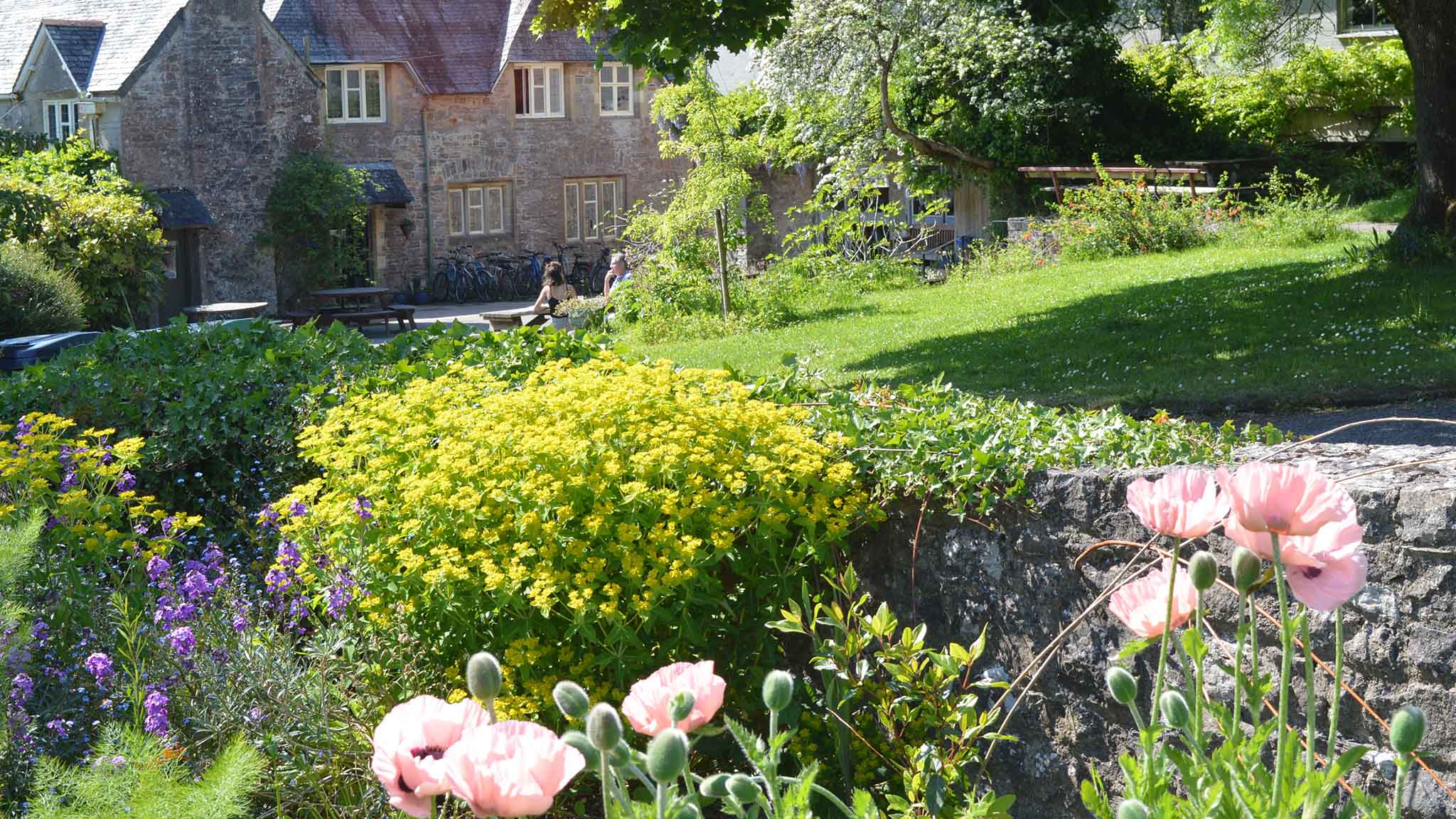 The growth of our experimental learning activities is a major focus of our transformation strategy. We are now actively building on the strength of Schumacher College – an internationally renowned learning community offering ecology-centred masters programmes and short courses – to develop a new second college (yet to be named) from 2020/21 that will offer an exciting range of experimental undergraduate and postgraduate courses in the arts, craft, land management, education, heritage, social justice and social enterprise. We are currently seeking validation for developing a new BA (Hons) in Contemporary Arts Practices, and a new BSc (Hons) in Sustainable Food & Farming Enterprise, as well as a new MA in Ecology and other improvements to existing courses at Schumacher College. We will announce further new courses soon.
These changes will revitalise the Trust's purpose and identity as a centre of progressive learning and complement the other aspects of our strategy including our plans to significantly improve hospitality, expand and diversify our arts and social justice programmes, create pioneering rural homes and places on our estate and become an international centre of agroecology.  Further investments will help us return our commercial and charitable enterprises to a scale that generates sufficient revenues and surpluses to properly cover the costs of running and maintaining our historic estate, which remains open to the public without charge.
Our funding and investment plan will deliver our transformation strategy. In addition to philanthropic fundraising, our 5 year plan will be funded through the sale of some off-estate commercial property and we are also exploring the opportunity to give some residential tenants first refusal on buying their homes on the estate.
We are confident that by raising money in this way, we will be able to improve the commercial viability and sustainability of The Dartington Hall Trust and catalyse further investment and philanthropy.  Our wider plans to develop further our network of on-estate commercial tenants and obtain planning permission to develop homes on our land remain on-course. With the Joint Local Plan now adopted, we are required to produce an Estate Framework to guide our plans for new homes and other projects on the estate. We will soon be able to let you know how you can have a say in this work.
There's lots of information on dartington.org/future about our plans.  We will be hosting public events soon to talk further to our local community and friends further afield about the exciting developments and changes around the estate that we are planning for the future.