The Totnes Bookshop is an independent bookstore in the centre of the beautiful, historic town of Totnes.
Opening hours: Monday-Saturday 9.30am-5.30pm, Sundays & Bank Holidays 10am-4pm
We are proud to be part of this vibrant local community, and to welcome both visitors and locals alike.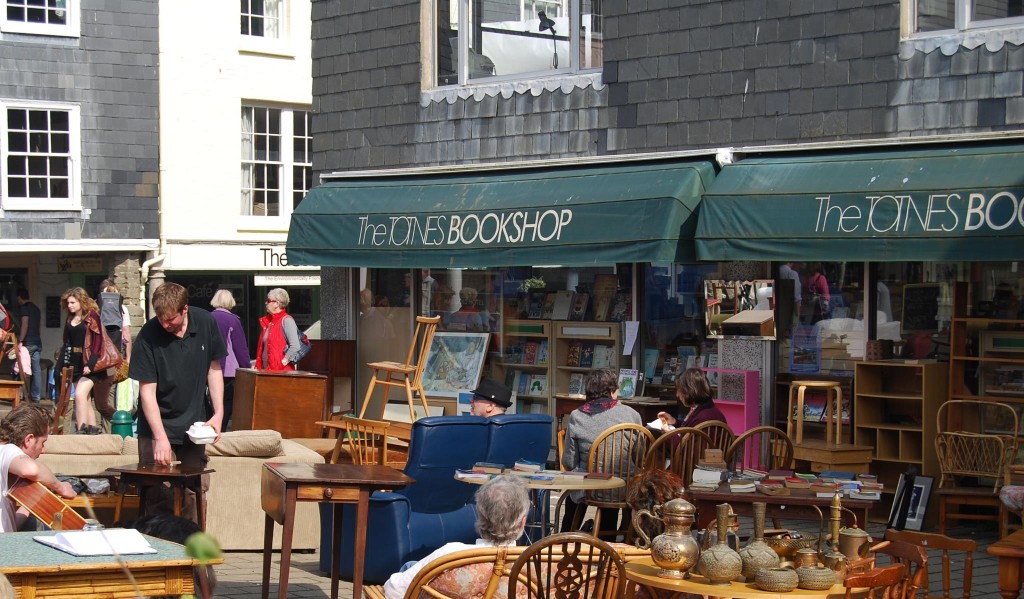 Great Promotions at Totnes Bookshop
3 for 2 Mix n Match on all Asterix and TinTin Graphic Albums
Great deals on Food & Cookery Hardbacks
Huge savings on Literary Transport mugs and notebooks
We stock an extensive range of books for both adults and children and you will find books suitable for everyone. Our friendly and knowledgeable staff can help you with all your enquiries. Please call into the shop, or ring us on (01803) 863273 for any further information.
Online Bookshop

If you really must use the dangerous internet to buy your books, instead of using the usual disreputable sources, we invite you to use our Hive-affiliated online bookshop.
You can browse and buy books, DVDs, music, stationery…even eBooks, and with free standard delivery get them straight to your door. Alternatively, you can have them sent to your favourite bookshop (us!) to be collected when you're next in town.
Happy surfing and shopping!
The Gift of Reading
A book a month for a whole year selected by our team to match the taste of the recipient.
Here's how it works – You have three options to choose from:
1. Treat Yourself – Receive a book selected for your own pleasure, every month for a year.
2. Treat Someone Else – Your friend, family member or partner will receive a carefully chosen book once a month. There will also be an initial welcoming letter explaining their gift and letting them know they have a year of books to look forward to.
3. Family and Friends – Their presents sorted for a whole year! Consult with our book specialist and then relax. Never miss a birthday or anniversary again! This package doesn't involve a welcome letter as it is not applicable, but it will contain a hand written note from the chosen book specialist.
Each book will arrive gift-wrapped with a hand written note from your chosen book specialist explaining what makes this book so special.
You can choose the paperback selection for £135-00 or the hardback selection for £220*. This cost includes all UK postage, but we can post worldwide. Overseas costs will vary. If you would like us to provide a quote we would be happy to oblige.
One Little Chat – Join us for a Coffee
Please ask our staff to arrange a consultation over a coffee at the Tangerine Tree Café Totnes (we pay). We have knowledgeable and experienced staff that can recommend books to suit everyone's tastes.
• Sarah Thomson – Fiction and Crime Fiction
• Cliff Shephard – Non Fiction and Children's Books
• Martin Woollacott – Fantasy Science Fiction and Graphic Novels
• Ewa Maniewska – Something Different
We look forward very much to talking with you.
*Payment must be met in full before we can send out the first book. If for any reason the recipient is not satisfied with their book, an exchange to the book's value is offered. No cash refunds can be given.
To read more about our offer click here.
---
Bookshop at The Shops at Dartington
Books can also be found in the following two shops at the Shops at Dartington (formerly the Cider Press Centre): Stationery Gifts & Books, and the Kitchen Shop.