Walking around the estate
With 880 acres of verdant forests, abundant wildlife and clear rivers, the Dartington estate offers the perfect backdrop to walks of all lengths and difficulties.
For information on getting here, parking and more, head to our 'Before your visit' page.
Short walks
Walks suitable for everyone, that can be tailored to suit your needs – including trails for families and those with limited mobility.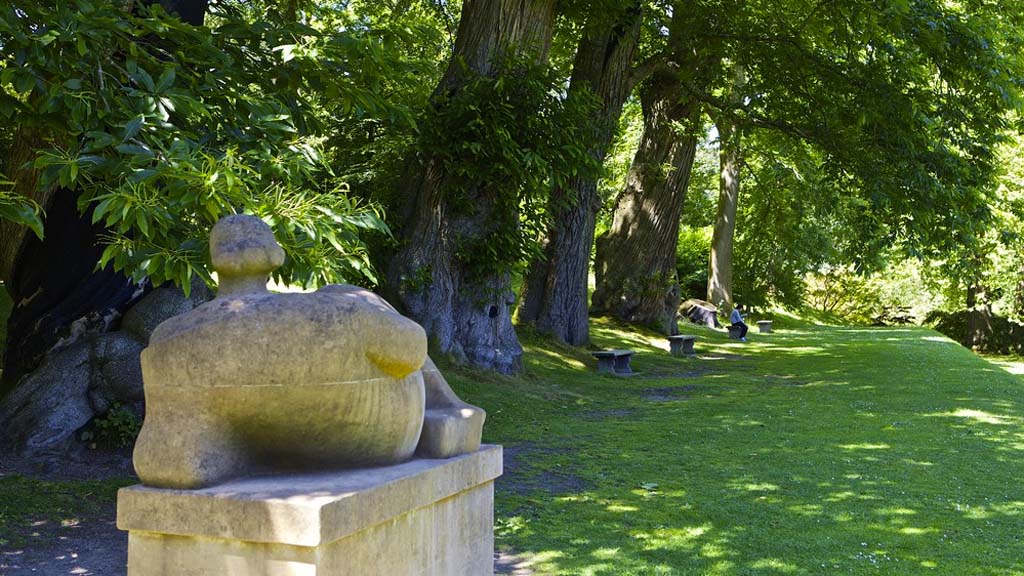 show walk details
Please note that our Gardens are now open only to Dartington members to ensure social distancing measures can be observed. We are grateful for you bearing with us while we navigate through the Covid-19 crisis.
If you visit our Gardens regularly, why not consider becoming a Member? Packages for individuals, couples and families start from £35/year and you can add an annual parking permit as an optional extra. Find out more about membership here >
The main Gardens sit at the heart of the estate, a couple of minutes stroll from the main car park.  It's easy to spend as little or as much time as you like in them, but to explore them fully takes roughly 1-2 hours.
The Gardens are fully wheelchair accessible, although some steeper paths may need to be avoided. A mobility scooter is usually available for hire from the Welcome Centre, but the Centre is currently closed due to Covid-19 related staff shortages.
Please note that dogs are not allowed in the Gardens with the exception of recognised guide or help dogs. Dartington has large permissive areas where your dog can roam freely.
USEFUL RESOURCES: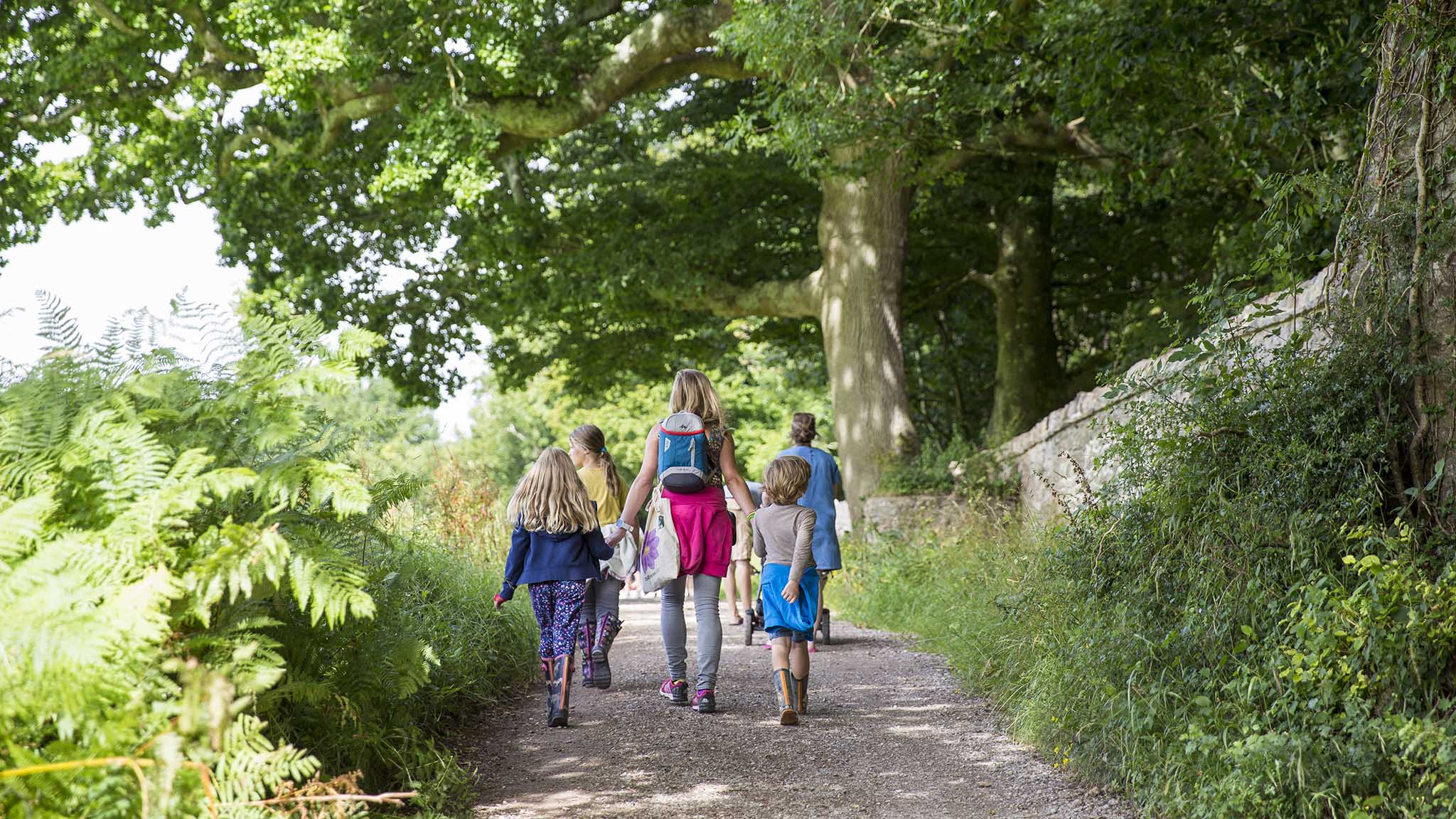 show walk details
The Deer Park is 
a free experience 
that aims to tell you a 700-year-old story – about the people who lived here, the magnificent landscape, the deer themselves and the abundant wildlife.
We advise that you head to the Visitor Centre on arrival to pick up your free trail map (and maybe one of our activity backpacks for the kids which includes brass rubbing trail resources and much else besides).
Short trail = 1 mile*. This takes you into the woodland and to the remains of a medieval viewing platform. Accessible for wheelchairs, Tramper and buggies. Allow 30 mins.
Long trail = 2¼ mile* circular route. This passes alongside the River Dart, before returning uphill. Allow 90 mins.
*calculated on a start and finish at the Visitor Centre. 
We also offer a dedicated learning programme centered around the Park's unique history and environment, including resources for schools.
USEFUL RESOURCES:
Information about our activity backpacks, brass rubbing trail & more – CURRENTLY UNAVAILABLE due to coronavirus-related closures
Mobility scooter hire information – CURRENTLY UNAVAILABLE due to coronavirus-related closures
Totnes-Dartington Access for All Path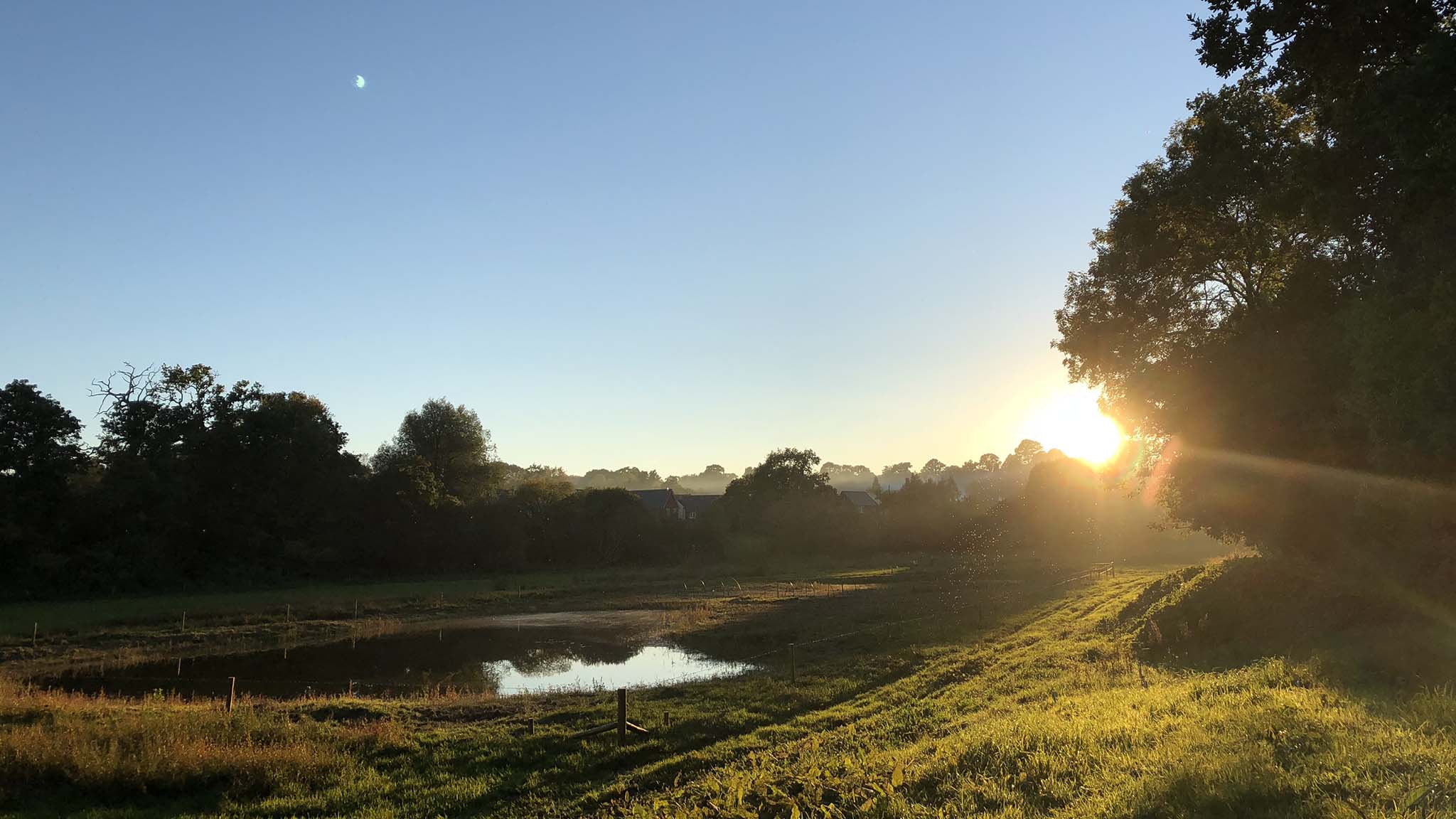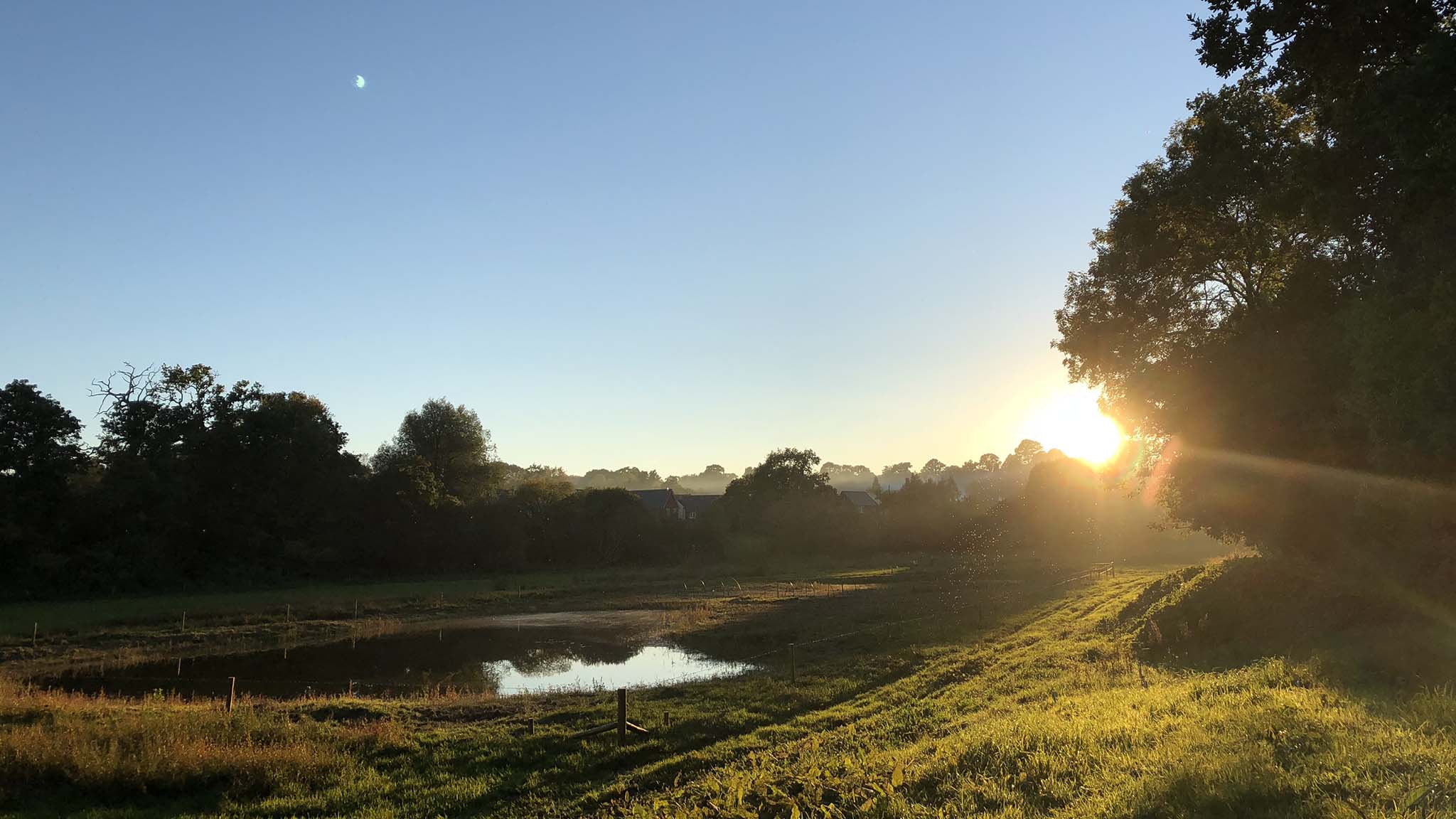 show walk details
This attractive and popular foot and cycle path links Borough Park in the historic town of Totnes with The Shops at Dartington. It runs for two miles alongside the River Dart and by Queen's Marsh and Bidwell Brook on the Dartington Hall estate.
The path is carefully designed to be accessible to everyone, including wheelchair users, elderly people and those with sight loss. Gradients are very gentle. An audio narration is also available as an accompaniment to the walk.
Longer walks
Walks that go deeper into our leafy woods, explore ancient paths and meander alongside the sparkling, crystal-clear River Dart. Often along more challenging terrain.
Longer walks around the estate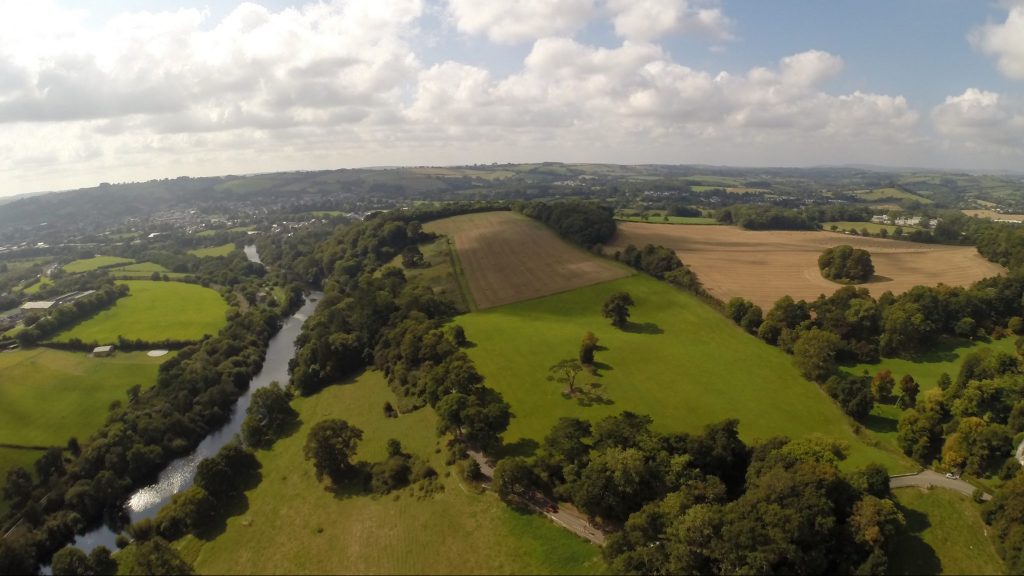 show walk details
The Dartington estate has an abundance of public footpaths – a walk around the entire estate would be around 8 miles.  Our estate map clearly marks the footpaths with yellow lines – see the resources below.
For a superb 4.5-mile walk, park at the main car park and follow the Upper Drive to Schumacher College.  You'll see a public footpath signposted to your right which you can follow into North Wood.  From there any right-hand path will take you through the woods to the River Dart.  You can then follow the river's edge to the bottom of the Lower Drive and follow it back up to the car park.
Note for dog-walkers: due to our wildlife protection work and livestock on the estate, some paths require your dog to be on a lead. We have several large areas where your dog can roam freely. We are grateful for your help in preserving the estate and preventing the spread of disease.
USEFUL RESOURCES: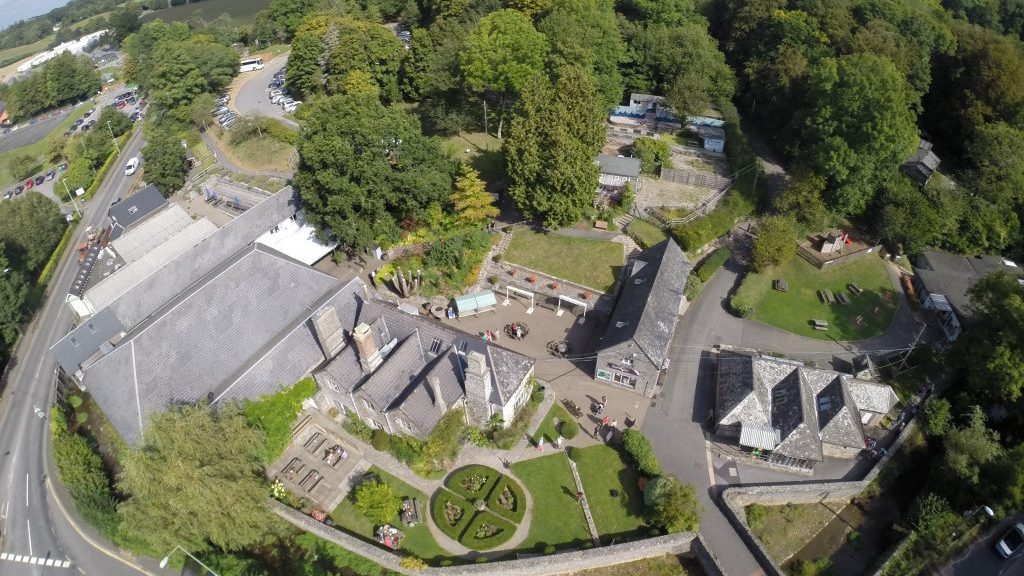 show walk details
It takes about 30 minutes to walk from the central estate to The Shops at Dartington (currently closed due to national lockdown). The quickest route is to follow the Upper Drive until you reach the turning off to Foxhole on your left. At this point, the Shops will be signposted and you can follow the road past Foxhole and down the hill.
The Shops are significantly downhill from the core estate, and may present a challenge for the less mobile or those with pushchairs – particularly on the way back! For information about parking at the Shops, click here.
USEFUL RESOURCES:
Deer Park activities & resources - CURRENTLY UNAVAILABLE
Further reading
Geocaching
Geocaching is a real-world, outdoor treasure hunting game using GPS-enabled mobile phones. There are a number of 'hidden treasures' across the Dartington estate to hunt – great fun for families. Head to Dartington's page on the Geocaching website to get started.
Further information about walks in the area
To find out more about walks in the South Hams and surrounding area, try the following:
Dartmoor National Park Authority