Dartington Trust is a centre for learning, arts, ecology and social justice based on a 1,200 acre site near Totnes, in Devon.
Throughout our history we have drawn leading artists and thinkers including Bernard Leach, composer Igor Stravinsky, cellist Jacqueline du Pre, musician Ravi Shankar, playwright Bernard Shaw and environmental activist Vandana Shiva.
Today, we are:
Schumacher College, Dartington Arts School, Research in Practice, and Dartington School for Social Entrepreneurs
a social-enterprise hub for like-minded organisations and charities
a place for nature with range of conservation, agroforestry and sustainable food-growing projects.
a creative community with a year-round programme of art and craft short courses, theatre, music and dance events as well as a wide selection of films at the independent Barn Cinema.
We are also an award-winning destination with woodland walks, riverside trails, cafés, and restaurants and family-friendly activities.
Our arts and cultural events attract audiences from around the world and encourage social change, learning and experimentation.
Tap to explore
Our estate, home to innovations in agriculture and architecture, is a place to build communities and the ecosystem that sustains them.
Tap to explore
Our legacy of progressive education continues to inform our learning programme: from craft courses and post-graduate studies for adults to schools' programmes for children.
Tap to explore
We are home to 150+ businesses, practitioners, artists and organisations.
Respecting the rights of individuals is at the core of the original Dartington Experiment.
Tap to explore
We generate energy on the estate, produce our own food, use our own water – and much more.
Tap to explore
Our history: Meet the Elmhirsts
The Dartington Experiment began in 1925, when Dorothy and Leonard Elmhirst bought a crumbling estate and began to explore how a place could change the world – attracting some of the greatest artists, educators and political philosophers of the 20th century in the process. Important British institutions – including the NHS and the Arts Council – emerged, and ground-breaking experiments in land use, farming and education took place.
The Elmhirsts understood that the world and its people are complex. There are many sides to every story and to every human being. We need environments that encourage our whole being to flourish, in connection with nature and each other.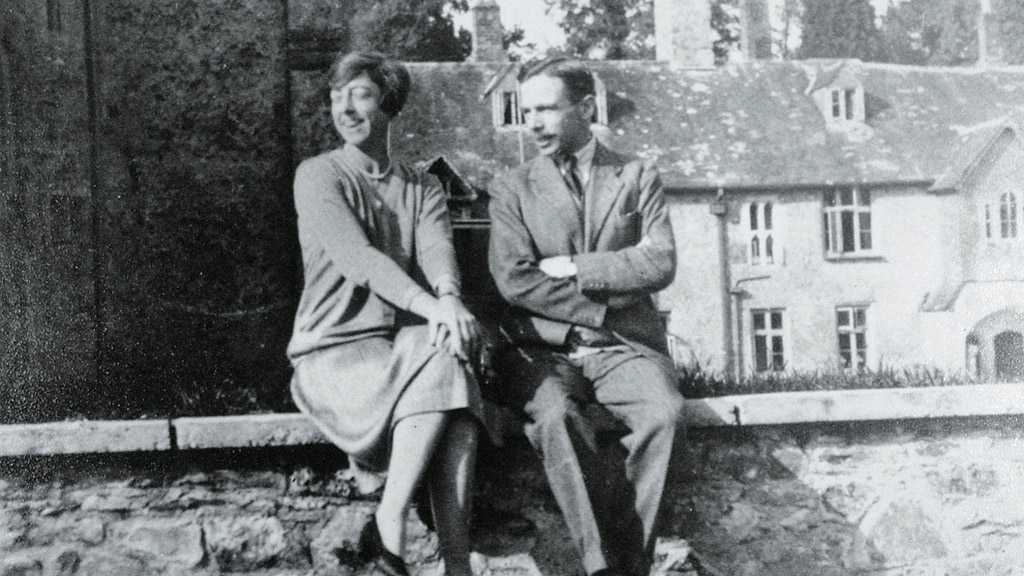 Our people and governance