Executive Team
The team consists of senior executive staff from across the Trust's activities and subsidiary trading companies.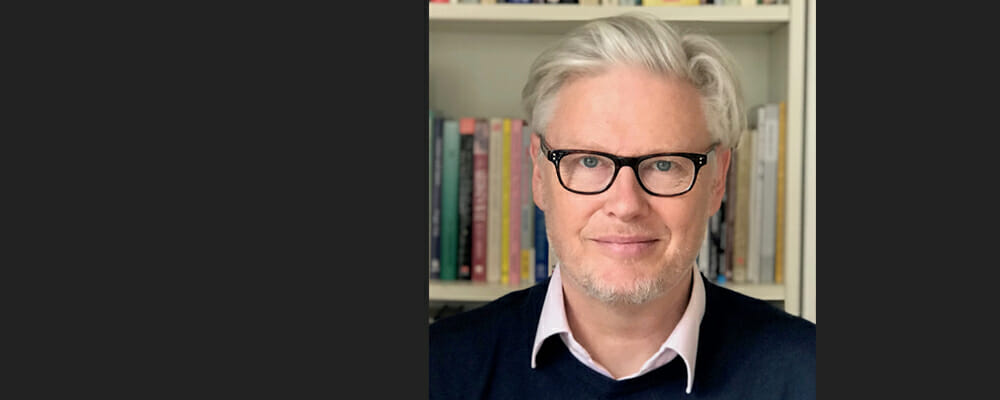 Alan Boldon, CEO
Alan Boldon has held senior appointments in the arts, academia and charities. He is also an artist, curator and writer.
As an artist Alan has exhibited throughout Europe and given lectures and keynote addresses throughout the world. He spent many years working on interdisciplinary projects and for 12 years directed an international arts summer school in Luxembourg devoted to exploring interdisciplinary engagement with place. He has a BA in Art and Social Context and an MA in Psychological Aesthetics.
In 2009 he was made an honorary fellow of Winchester School of Art for his work in pushing the boundaries of arts practice. He was artist-fellow in the Faculty of Engineering at Bristol University; Academician of the Academy of Urbanism; and is an active fellow of the Royal Society of Arts.
More recently he worked at the University of Brighton, starting in 2012 as head of research and deputy head of the School of Arts, Design and Media, before taking roles as head of school and then director of cultural engagement and innovation for the university.
Having studied at Dartington College of Arts in the 1980s, Alan returned to establish the arts and ecology programme at Dartington in 2000. The powerful pull of the place, along with a deep commitment to the values of Dartington Trust, drew Alan back in October 2018 as executive director of learning. He took on the role of CEO in 2021.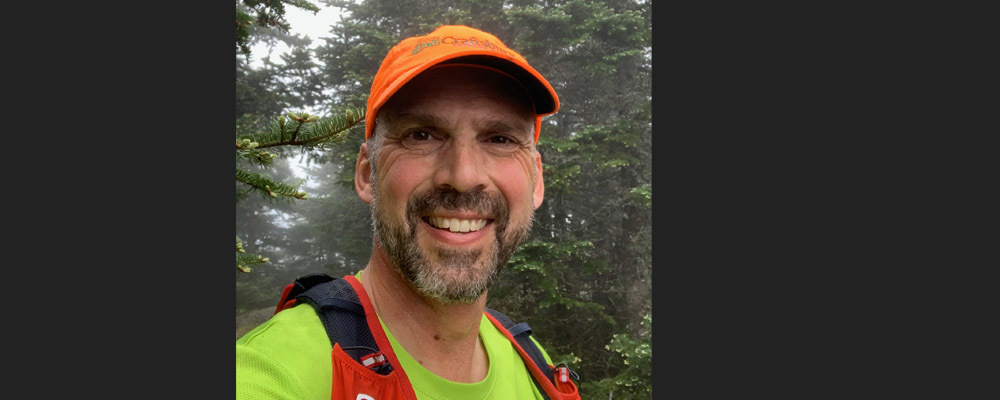 Pavel Cenkl, Director of Learning
Pavel has worked for more than two decades in higher education in America and has always been drawn to colleges and universities whose curriculum fully integrates learning with practice and thinking with embodiment.
Having taught and served as Dean for nearly 15 years at Vermont's Sterling College, Pavel brings a depth of experience to Schumacher College and Dartington Trust's approach to experiential learning . While pursuing research in ecologically-minded curriculum design and teaching courses in environmental philosophy, Pavel is also a passionate endurance and adventure runner. Over the past five years, through a project called Climate Run (link is external) Pavel has covered hundreds of miles in the Arctic and subarctic on foot in order to bring attention to the connections between our bodies and the more-than-human world in the face of a rapidly changing climate.
Pavel holds a Ph.D. in English and is the author of many articles, chapters, and two books: Nature and Culture in the Northern Forest: Region, Heritage, and Environment in the Rural Northeast. Iowa City: University of Iowa Press, 2010; and This Vast Book of Nature: Writing the Landscape of New Hampshire's White Mountains, 1784-1911. Iowa City: University of Iowa Press, 2006. He is currently working on a book titled Resilience in the North: Adventure, Endurance, and the Limits of the Human, which threads together personal narrative and observation with environmental philosophy and reflections on what it means to be human.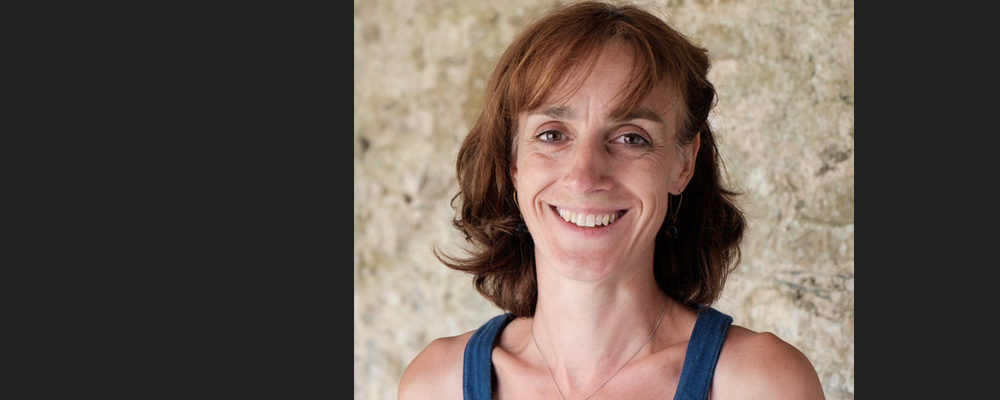 Emily Hoare, Creative Director
My career has been entirely in arts management. I was driven by the desire to be part of the world that helps connect artists and audiences, and create opportunities for people to engage with the arts. I studied Fine Art and have a BA Hons in Arts Practice and Cultural Policy, but have worked mainly in music organisations.
I worked in a cultural centre in France and then in London for 10 years. At Blackheath Halls I worked in administration, box office and then operations. As Operations Manager I was responsible for the commercial hires of the venue, and the delivery of the concert programme and events. When we merged with Trinity College of Music I took a role there in Project Management. I then worked at the Royal Opera House as a Major Donor Manager, looking after various campaigns and donors as well as the Endowment fund and legacy campaign.
In 2009 I moved back to Devon to be the Programme Manager of the Dartington Music Summer School & Festival and was appointed Creative Director in March 2021.
I grew up here at Dartington, my parents worked at the College of Art and the boarding school, and I went to Dartington Primary and KEVICC, so this is really home for me, and also for my young children, to whom I am a solo mum.
Gemma Loverock, Director of HR
"I didn't take a typical route into HR. With a childhood love of the original Star Wars trilogy I was drawn towards science and graduated with a Biomedical Science B.S.C. I didn't stay in the laboratory for long though. With a few more twists and turns to my career that took me to roles in Birmingham, London, Bristol and Exeter, I started an HR role locally for Riverford Organic Farmers where I discovered my passion for people and purpose.
"Human Resources is often misunderstood; conceived to be a place of transaction, policy and paperwork. I feel incredibly privileged to be part of an employee's journey, whether it's in a first interview, or a difficult conversation, my approach will always be to make those interactions as people centred as possible.
"I grew up in Totnes, went to Grove school and KEVICC, and as a teenager worked at Cranks restaurant in the Cider Press Centre (for those that remember it). I am not the first of my family to work here and my father recently retired after many years of service. I have always felt a connection to the Trust and Estate and feel very lucky to be given the opportunity to work alongside the incredible mix of people who contribute to this unique and special place."
Board of Trustees
The Dartington Hall Trust is governed by a Board of Trustees. Members of the Board have two roles: first as directors of the company in company law and secondly as trustees of the charity. It is a non-executive Board and members are unpaid.
READ MORE ABOUT OUR TRUSTEES ('OUR GOVERNANCE') AND HOW THEY ARE RECRUITED
Our governance
The Board of Trustees, acting in a voluntary capacity, has legal responsibility for the effective use of resources in meeting the Trust's purpose; deciding policy; and for providing leadership and direction. They meet formally at least four times a year (involving the CEO, management team and other staff/advisors as appropriate) here at Dartington. The Board of Trustees has an Audit and Risk Management Committee which meets at least five times a year and reports directly to the Board. This Committee advises the Board on matters of risk (from a strategic perspective) and oversight of the audit.
Recruiting trustees
We recognise the importance of attracting and recruiting the best trustees to enable us to fulfil our aims. Trustee recruitment follows an open process and is based on the skills, experience and diversity required for the Board of Trustees to fulfil its purpose. This assessment is based on an annual skills audit of trustees against the needs of the Trust. Recruitment of new trustees is led by the Nominations Committee (a sub-committee of the Board). Trustees usually serve up to 3 terms of 3 years (maximum of 9 years). There are regular opportunities to apply for the role of trustee as natural membership rotation occurs. Please keep an eye on our website and social media or sign up to our weekly news and events e-bulletin to learn about when these opportunities arise.
Annual reporting
The Dartington Hall Trust is independently audited annually. The latest financial statements and directors reports are available to download. If you require any further information relating to our governance, please contact us at trust@dartington.org.
Dr Greg Parston (Chair)
Greg is a visiting professor at the Institute of Global Health Innovation at Imperial College London, where he worked until 2019 as executive advisor to the director. He is also chair of Riverside Studios, the cultural and creative arts centre in West London. In 1988, he co-founded and led the Office for Public Management, a pioneering change management public interest company. In 2006, he was invited to establish Accenture's global Institute for Public Service Value, which he led for five years. Greg has advised leaders on governance, strategy and change in many countries, including – in the UK – the NHS, the British Museum, the BBC, the Wellcome Trust and the Metropolitan Police.
Greg says: "Dartington Hall has a rich history of progressive thinking, culture, learning and enterprise. I am honoured to have asked by the Board of Trustees to chair the stewardship of Dartington Hall Trust during a period of essential redevelopment. The Trustees and the management team are committed to creating – once again – a place where people from Devon, from Britain and from around the world can gather to experience and contribute to our mission to model a fair and sustainable society. We aim to provide an environment and a range of interconnected activities in learning and living, which can foster personal and social changes that make a real difference."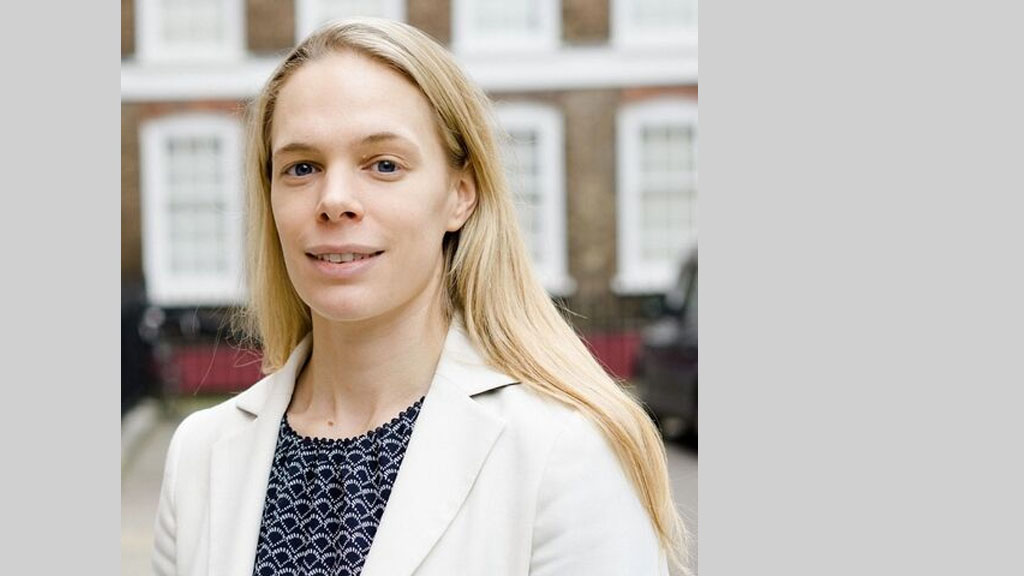 Charlotte Alldritt
Charlotte is Director of the Centre for Progressive Policy (CPP), an economics think tank committed to green, inclusive growth. By working with national and local partners, CPP's aim is to devise effective, pragmatic policy solutions to tackle inequalities, drive productivity and increase shared prosperity across the UK.
Previously Charlotte was Director of Public Services and Communities at the RSA where she also led the influential RSA Inclusive Growth Commission. This programme followed from the City Growth Commission, which Charlotte directed – inspiring the creation of the Northern Powerhouse and catalysing the pace of devolution to city-regional mayors.
Charlotte joined the RSA from the Cabinet Office, where she was a Senior Policy Advisor to the Deputy Prime Minister, Rt Hon Nick Clegg MP. There she covered immigration, energy, and housing and planning policy, having previously led the Government's strategy on transparency and open data.
She is an advisor to Power to Change, New Philanthropy Capital and the Civic University Network. Charlotte also advises the OECD on Inclusive Growth Financing and is a member of the SIPHER Inclusive Economy Advisory Group at the University of Sheffield.
She holds an MRes Public Policy and Management (Birkbeck College, University of London) and BA (Hons) Philosophy, Politics and Economics (Oxford University).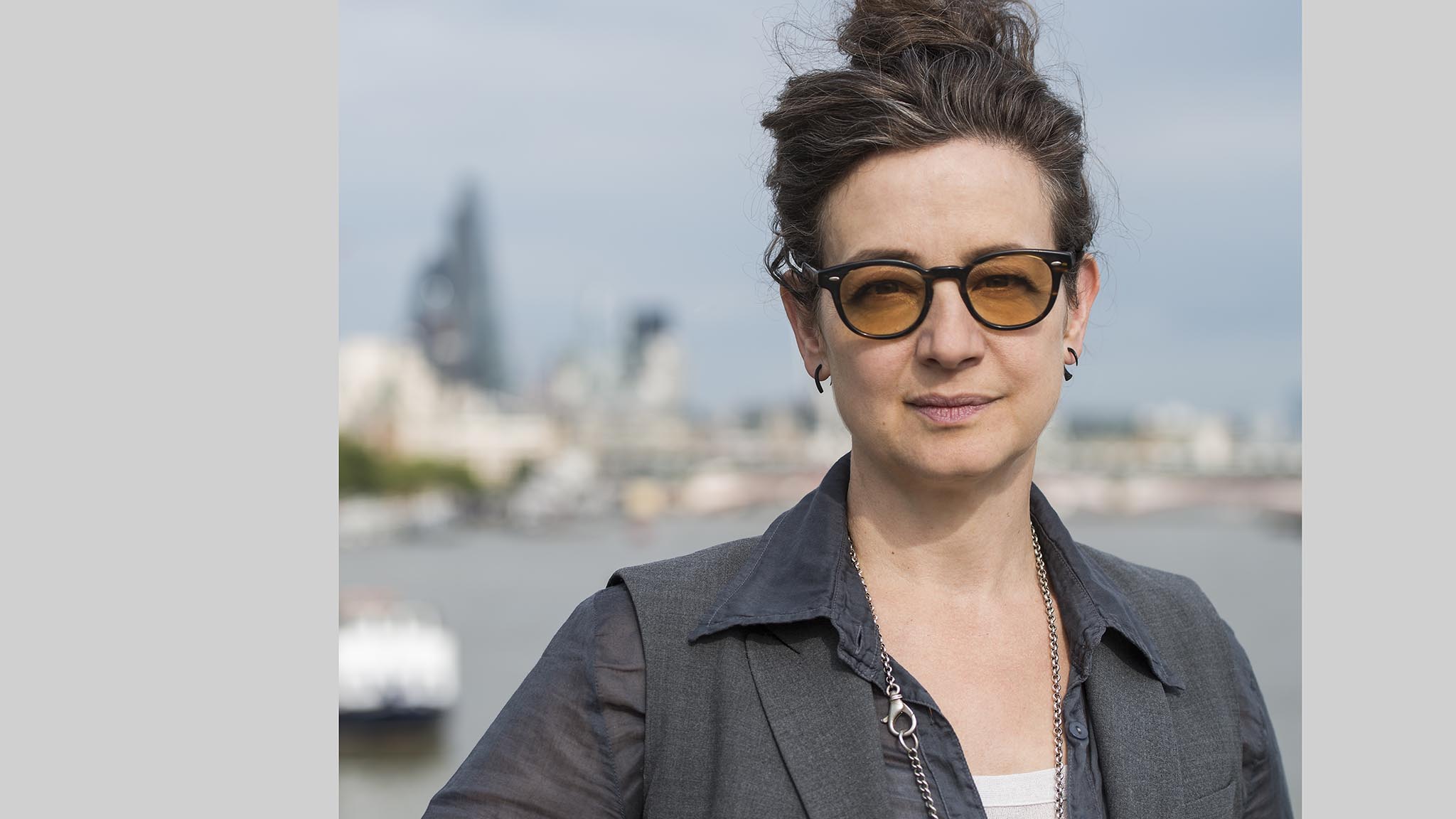 Emma Gladstone obe
Emma brings a wealth of experience to Dartington. An independent arts advisor and programmer, she works in the cultural sector with a range of partners including the BBC and Big Pulse Dance Alliance (Creative Europe). She currently focuses on professional development for artists and cultural workers.
As artistic director and chief executive of the international dance festival, Dance Umbrella (2013-2021), Emma focused on broadening definitions of choreography and taking performing arts out to places where people live and work.
Previously Emma was artistic programmer at Sadler's Wells (2005-13), where she established the Research Programme and strands such as Family Weekend and the artist-curated Wild Card, which continue to this day.  She has worked extensively with the British Council, Southbank Centre, The Place and the Rolex Mentor Protégé programme. Previously Emma danced for many years with Arlene Phillips, Lea Anderson's The Cholmondeleys, and co-founded Adventures in Motion Pictures with Sir Matthew Bourne.
Emma regularly works as a mentor and speaker, most recently in India, China and Chile and has been awarded an Honorary Fellowship from Trinity Laban and a Tonic Award recognising outstanding women in the arts. She was awarded an OBE for Services to Dance in the 2021 Queen's Birthday Honours. In addition to Dartington Hall, Emma is a trustee of the arts and health charity Aesop, and Chair of Siobhan Davies Dance.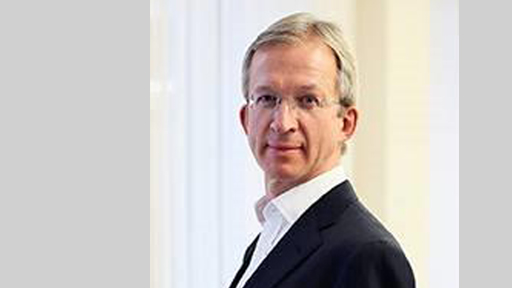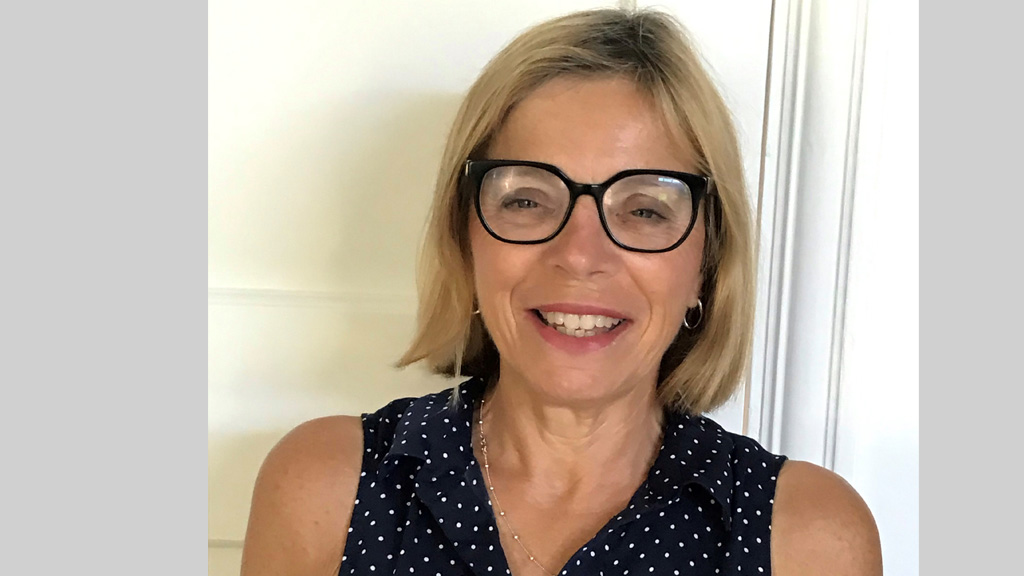 Amanda Jordan OBE
Amanda is the chair and co-founder of Corporate Citizenship – a leading international sustainability management consultancy. Amanda's career began in the voluntary sector, focusing on policy and advocacy, before she moved into the business sector in the NatWest Group as director of community affairs, and later director of CSR – the first such role in a FTSE 100 company.
Amanda has held many third sector roles such as chair of the National Literacy Trust and trustee of the Money Advice Service. She has held regulatory roles such as independent director of the Banking Code Standards Board and chair of IWF – a unique early self-regulator of ISPs – and also maintained her links to public policy as an advisor to the Social Exclusion Unit (1997-2001) and the New Deal Advisory Group.
Amanda has been involved in funding issues as a founder Board member of the National Lottery Community Fund and chair of the Baring Foundation, which then lead to her chairing the Association of Charitable Foundations (ACF) until 2018. Amanda currently chairs the #iwill Fund – a collaboration between The Lottery, Government and private funders to promote and support youth social action. She remains Vice President of the National Literacy Trust.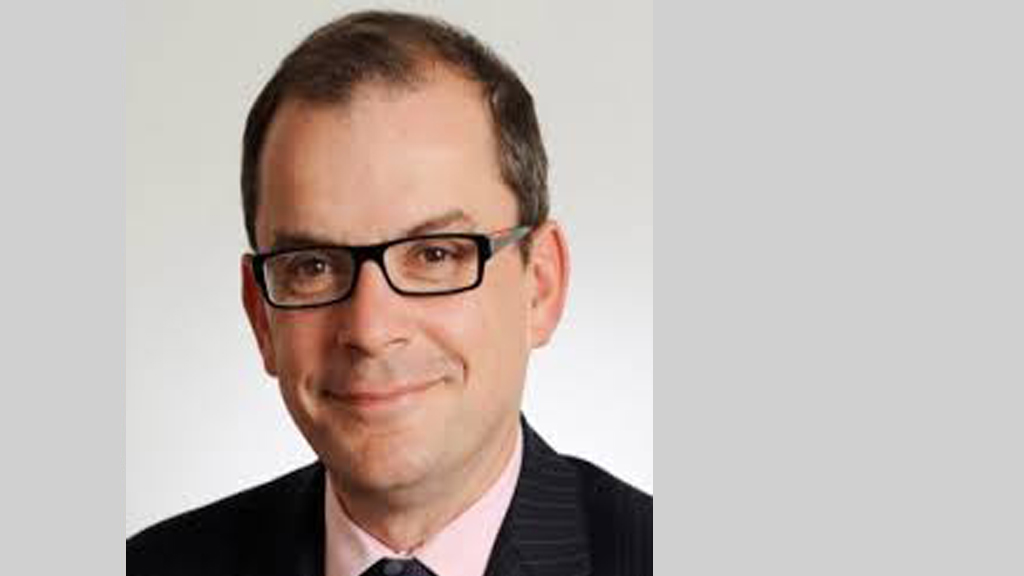 Chris Maw
Chris was a senior partner at PricewaterhouseCoopers prior to retiring from that firm in December 2019. Whilst at PwC, he was office senior partner for the Norwich and then the West London offices and led for many years the firm's private business practice across the south east, including advising organisations of all sizes on effective governance. He is a trustee of Transforming Education Norfolk, The Forum Trust in Norwich and the Norfolk Historic Buildings Trust. He is also chair of West London Business, the business representation body for that region, where he has acted as an advocate of business as a force for good and promoted the effective collaboration of business and the charity sector to provide a meaningful impact on the lives of people in the local community. He has a life-long interest in the power of education to allow young people to maximise their potential, whatever their background, and has a keen interest in the sustainability of agriculture at all scales of activity, given the challenges of global warming.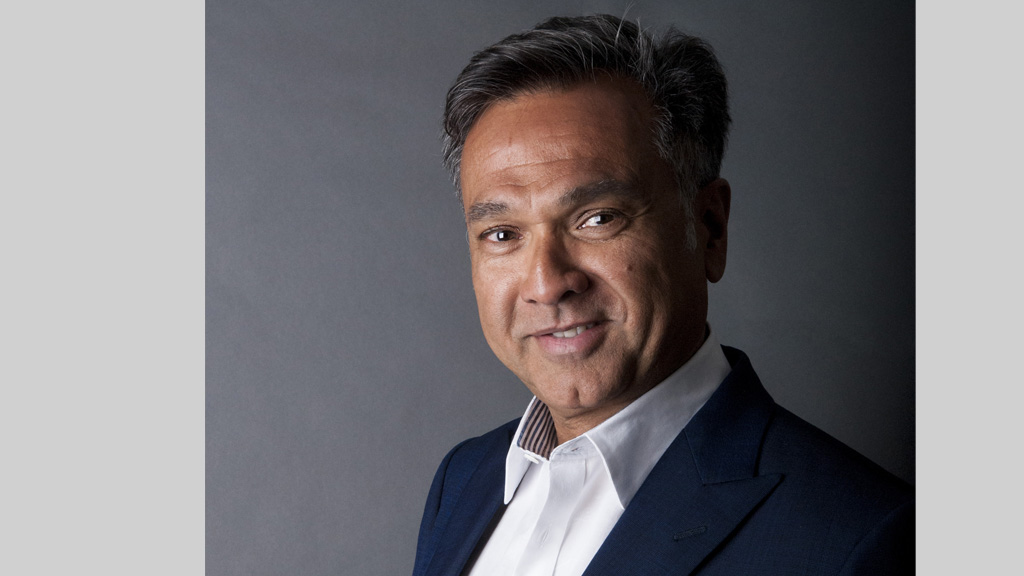 Chai Patel cbe
Dr Chai Patel CBE FRCP is a qualified doctor, entrepreneur and philanthropist with a career spanning over 40 years in health and social care, as well as other sectors in the UK.
Chai is Chairman and founder of Elysian Capital and Court Cavendish and was formerly Chief Executive and architect of the modern Priory Group, Chief Executive of Westminster Health Care Ltd and Chief Executive of CareFirst. In 2011, Chai formed care home group HC-One as part of the rescue of bankrupt Southern Cross. Under his leadership, the company became the UK's largest care home provider. In recent years, Court Cavendish has focused on digital technology and has a portfolio of start-ups at various stages of development and in various sectors including healthcare and education.
He was awarded a CBE in the Queen's Birthday Honours List in 1999 for his services to the development of social care policies and has served on numerous government, industry and professional bodies. He has also served as the Chair/Trustee of several well-known charities and is currently Patron of BBC Media Action and Vice President of Combat Stress.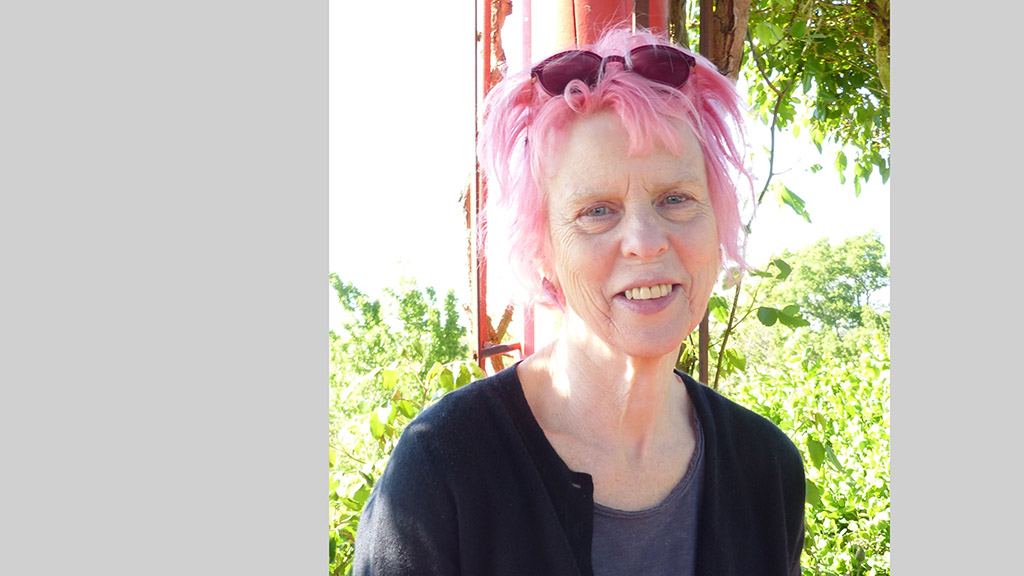 Sylvie Pierce
Appointed as a Trustee in December 2014, Sylvie Pierce had a successful career in local government, leading two large local authorities. She has a great interest in education and the arts. Post-government, Sylvie moved into the private sector, leading a property development company working with communities in economically deprived areas in a collaborative way to achieve high quality regeneration schemes.Sylvie will strengthen the board's expertise in developing creative partnerships with like-minded organisations and with its communities to make the best use of its land and property for the future. Sylvie is currently chair of the Mossbourne Federation of Schools, four schools in Hackney; and chair of governors at Mossbourne Community Academy, a school started by Sir Clive Bourne, to demonstrate his passionate belief in the ability of Hackney children. She has also been on a number of boards previously, including the Financial Services Ombudsman Scheme and Shoreditch Trust.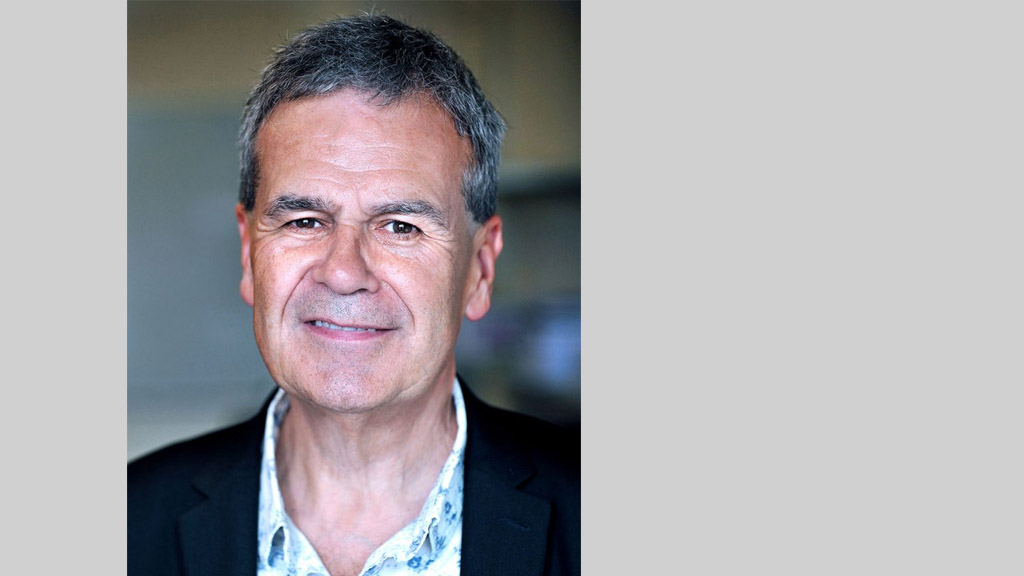 Andrew Ward
For 40 years Andrew worked in Higher Education, most recently as director of corporate relations at Brunel University London, where he built and maintained links with key industrial, intermediary and third sector partners and was the University's innovation champion. He has served on the boards of more than 50 private, public and third sector organisations. He is passionate about the arts, especially music, and currently chairs NMC Recordings, is associate director of Club Inegales and the Institute of Composing, is on the Advisory Committee of the Music in Secondary Schools Trust and is business adviser to the Watermans Arts Centre. 'The Dartington Hall Trust's work has arguably never been more important than it is today. Current political and economic uncertainties far and wide make it essential for there to be places for cool, informed reflection and safe havens for innovation and experimentation. Dartington has a vital role in this respect. 'The Trust's exciting and ambitious plans for the future reflect the imagination and sense of purpose necessary to make a substantive impact on life in contemporary Britain. To be able to play a role in shaping and realising these plans is an immense privilege'.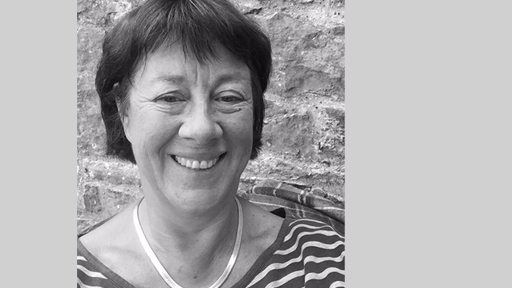 Rachel Watson
Rachel has over 30 years of experience in marketing and communications.  She has spent the last 15 years leading the brand and marketing at Riverford Organic Farmers, a highly successful and values-driven organisation a few fields away from the Dartington estate.
Brand and customer insight have always been the area of marketing closest to Rachel's heart and she knows the importance of understanding an organisation's brand, sharing a sense of it with all stakeholders, internal and external, and remaining true to it through thick and thin.
Before joining Riverford, Rachel spent 20 years at a London-based agency specialising in customer insight, brand and marketing.
Responding to her appointment, Rachel said: "Dartington has been a part of my life since I was a child. It has shaped the character of the community I live in.  It has provided a rich and beautiful backdrop – both natural and cultural – which I, along with many other locals, have enjoyed and probably taken too much for granted.  I look forward to playing a part in helping Dartington thrive for coming generations"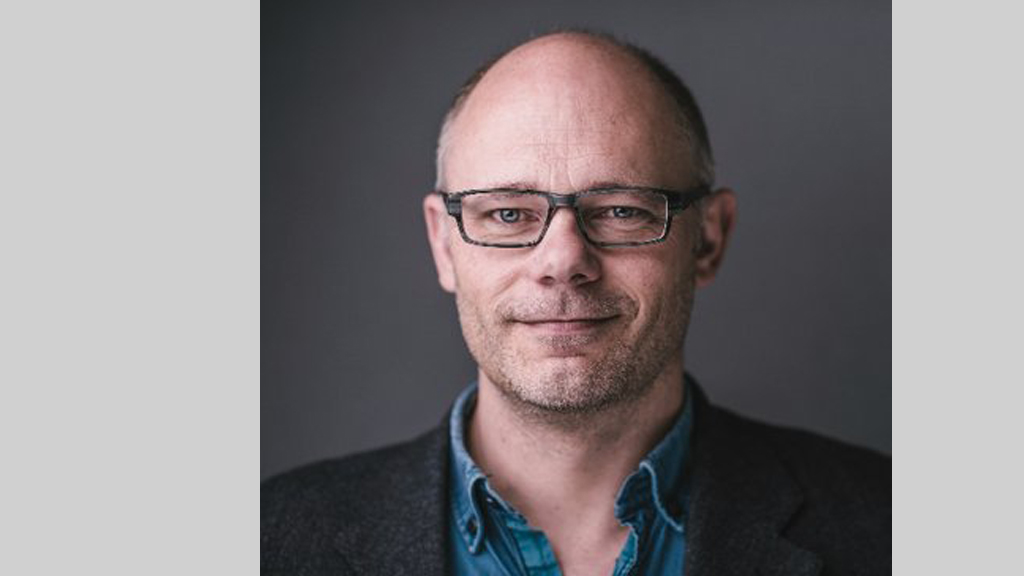 Glenn Woodcock
Glenn studied astrophysics, and then went on to study for a PhD in mathematics of biological systems (but didn't quite finish this). From there Glenn has had a very varied career in software, quantitative trading, general banking, venture capital and as an entrepreneur.
In parallel Glenn has always had an interest in music, food and the natural world. "My desire is to understand how the natural world can form the core of a good life which is also economically viable. I have a number of charity and educational directorships, and I bring this perspective (I hope) to them all – how can we move to a more sustainable world. That doesn't mean that financial experience isn't important as well – it very much is."
More significant recent roles Glenn has held include: Founder of Sparx maths education, Founder of Low Carbon Group, Founder of Exeter City Futures, Director of Oxygen House, Owner/Chairman of City Science, Trustee of the University of Exeter and Governor of Exeter College. Glenn is also a fellow of the Cambridge Centre for Science and Policy.
Social Justice Advisors
Our Social Justice Advisors contribute to the Trusts strategy in addressing fairness and social justice issues.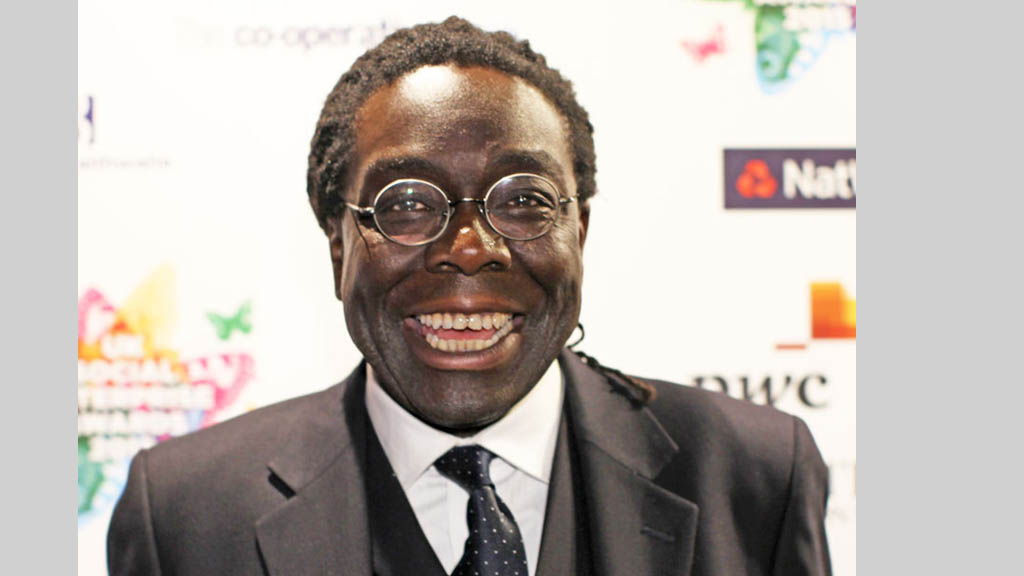 Victor Adebowale
Victor became chair of the NHS Confederation in April 2020. Before this, he was chief executive of Turning Point, a social enterprise.
He is a non-executive director of the Co-Operative Group, Collaborate CIC, Nuffield Health, Visionable and Leadership in Mind. He is also the chair of Social Enterprise UK. Victor served for six years as a non-executive director on the board of NHS England. He has chaired a number of commission reports into: policing; employment; mental health; housing and fairness for The London Fairness Commission; the Metropolitan Police; and for central and local government. He was awarded a CBE for services to the unemployed and homeless people and became a crossbench peer in 2001.
Victor is a visiting Professor and Chancellor at the University of Lincoln; an honorary member of the Institute of Psychiatry; President of The International Association of Philosophy and Psychiatry and a Governor at The London School of Economics.
Victor has an MA in Advanced Organisational Consulting from Tavistock Institute and City University.
Julia Unwin
Julia Unwin was chief executive of the Joseph Rowntree Foundation and the Joseph Rowntree Housing Trust from 2007 until December 2016.
She was a member of the Housing Corporation Board for 10 years and a charity commissioner from 1998-2003. Julia was also deputy chair of the Food Standards Agency and worked as an independent consultant, for 15 years, operating within government and the voluntary and corporate sectors. She has researched and written extensively on issues relating to philanthropy, the voluntary sector, and its relationship with government and has written several books, the most recent of which is entitled "Why Fight Poverty?" which was published in November 2013.
She previously held a position as chair of the Refugee Council from 1995 until 1998, and is currently a member of the University of York's Council, where she is a pro-chancellor and a governor of the National Institute of Economic and Social Research. In 2010 Julia was awarded the Outstanding Leadership Award in the Charity Awards and was awarded a Fellowship of the City and Guilds of London Institute in June 2012.
Julia chairs the Institute for Social Renewal advisory board at the University of Newcastle as well as being a member of the Advisory Board for Policy Scotland, at the University of Glasgow. Julia is also on the advisory board of the Centre for Science and Policy at the University of Cambridge.
In January 2016 Julia was appointed as an independent non-executive director of Mears Group Plc. She has Honorary Doctorates from the University of South Wales and from York St John University, and in 2016 was made a provincial canonry by the Archbishop of York.
Follow Julia on Twitter @juliaunwin