---
Dartington's Associate Artist scheme provides artists with professional business support, a dedicated producer, studio space and opportunities to showcase their new and innovative work to audiences across the South West. It is part of Dartington's flagship programme, The Arts at Dartington
---
Meet our Associate Artists
---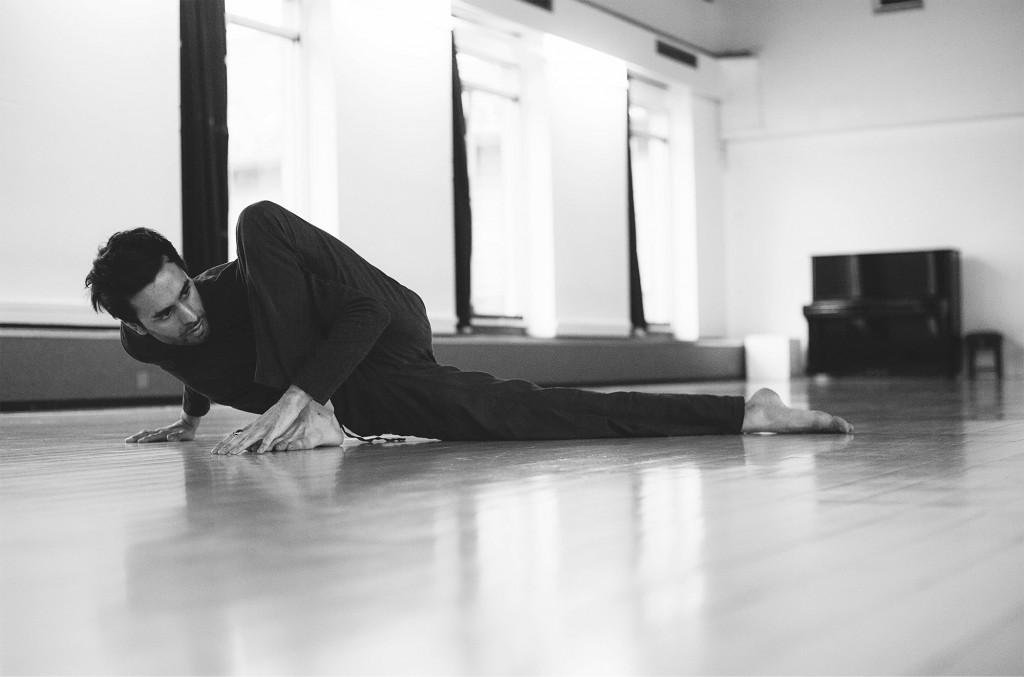 Aakash Odedra
Aakash Odedra Company tells stories through movement. Inspired by South Asian classical dance, contemporary dance and collaborative partnerships, the work always seeks to enliven audiences and find new ways to engage with people. Aakash Odedra is one of the most sought-after dancers in the UK. With a growing international reputation for making and commissioning beautifully crafted dance works, the company is also excited to spread the joy of dance to communities where it tours and at home.
Aakash Odedra performed his shows Murmur and Inked at Tagore Festival and is planning to work at Dartington during 2015-16 on two new shows.
Aakash Odedra Company says:
"Dartington is an environment which allows artists to retreat and take risks. It is a wholly immersive experience to be in Dartington with the flexibility to use and rehearse space in the way artists want to. An artistic director might have an epiphany at 2.30am, and can walk into a rehearsal studio and try out some ideas before they try with their team the following day. To be able to have supported creative time is significant. To have two sold out shows in two years in rural Devon shows the relationship Dartington has cultivated successfully with its community."
---

Earfilms
EarFilms produce immersive live events purely using audio – creating a cutting-edge narrative journey for the imagination. Teaming 3D audio, unique sonic story language and live narration, the show is housed within a custom 3D listening environment. Additionally, audience members are blindfolded to focus their senses.
The vision is to create a first-of-its-kind experience that truly unlocks the listener's imagination. EarFilms breathes new life into the tradition of storytelling, turning it into a hyper-real experience and providing an antidote to a world which is fast being taken-over by screens.
Their production To Sleep To Dream was created at Dartington and has since toured internationally as well as being selected for the 2015 British Council Showcase.
EarFilms says:
"Our support from Dartington is so exciting for us. As a new company they are offering the help and support we need to launch our project and take it to the next level. With the help of Dartington we have begun building a valuable and potentially long-running relationship with Ars Electronica and we have showcased our work to the British Council. This has led to us being included as part of the British Council Edinburgh Showcase 2015. Moving forward they are finding ways to help us build our name and profile."
---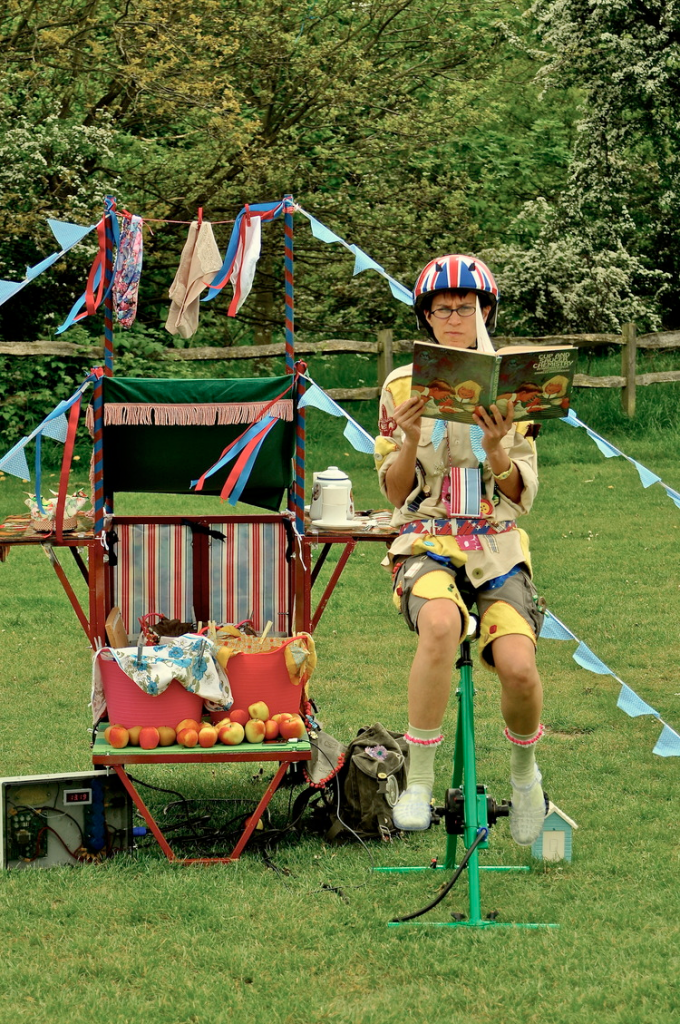 fanSHEN
fanSHEN is driven by an unruly ambition to transform the world into something to be experienced, rather than something which is consumed.
They achieve this through theatre, live performance, participatory projects and any other interventions which help create more moments of beauty, joy and meaning, and to challenge the idea that life is frightening.
fanSHEN's lead artists are Dan Barnard and Rachel Briscoe and work with an unorthodox family of regular collaborators.
fanSHEN says:
"Being selected for the Associate Artist scheme at Dartington has been incredibly important for fanSHEN. While there is a great deal of support for artists at the beginning of their careers, there is surprisingly little support for companies who have a track record of successfully delivering projects but now need to move towards planning longer cycles of activity and developing a model which provides a sustainable livelihood for their lead artists. Our association with Dartington has provided us with the support, both financial and emotional, to develop our resilience: making a three year plan for the company, diversifying our income streams, and to starting to build the networks which we will need to continue to develop over the coming years. The bespoke nature of the associateship and our ongoing dialogue with producer Becca Gill means that the support is carefully targeted to the areas of our practice which require attention, and which, in the churn of the day-to-day demands of running an independent theatre company might be overlooked – for example earmarking funds specifically for a mentor."
---

Matthew and Me
Matthew and Me create alternative pop like no other band. Forming in the small town of Totnes in Devon, the band began life as a vehicle for Matthew Board to materialise songs he'd written. Taking influence from the vast soundscapes of artists such as Sigur Ros and Mogwai, Matthew and Me write songs that can both sound like whispers and fill cathedrals.
Their most recent release, 'Kitsune', follows the release of 'Patterns' in late 2014, which featured heavily on XFM and BBC Radio 1 and 6 Music. The release culminated in the band performing a ten-date headline tour of the UK.
Dartington supported a national tour in 2014 and the art releases around their new single in 2015.
Matthew and Me says:
"Thanks to our roots at Dartington, we can consider any inspiring location as a potential bespoke venue and are always trying to think of new ideas."
---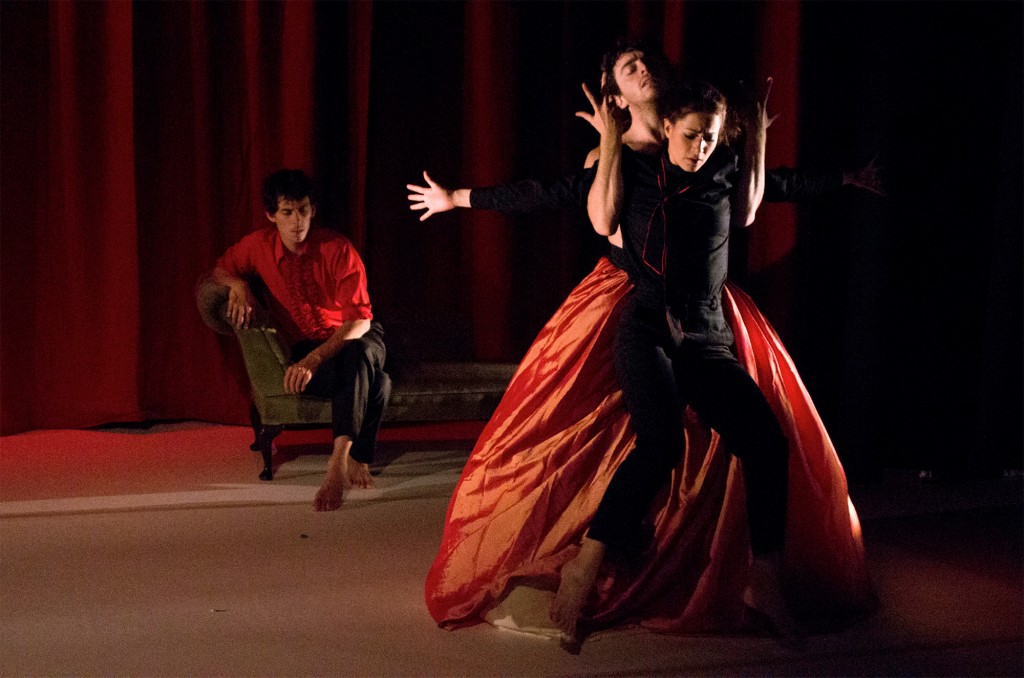 Impermanance Dance Theatre
Impermanence Dance Theatre is a young, vibrant company, based in Bristol, born out of a desire to find new ways of making work and living as dance artists. Through extensive ACE and partnership support, 2014 saw Impermanence experiment in staging encounters with audiences in different ways. Touring like a band, with different sets for different places, they created over 50 new works in 2015, performing to over 11,000 people at music festivals, arts festivals, pubs, and theatre venues.
Supported by Dartington, Impermanence commissioned Andy Hope, founder of off-grid festival Croissant Neuf, to design and build a POrtable Solar-powered Sound and Illumination Module (POSSIM) which can be pulled by hand around outdoor sites to power lighting and sound for performance. They worked with designer Cecile Tremolieres to create a pop-up structure to stage their work outdoors – its first outing was at Dartington's Tagore Festival in June 2014.
Impermanence developed a new dance theatre piece based on a literary text in 2015, created at Dartington, following a residency with Lea Anderson and in Bristol, which toured at venues including Edinburgh International Festival.
Impermanence says:
"We spent a week at Dartington in February 2015, working with renowned choreographer, Lea Anderson, on developing our methodology for making work collaboratively. It was an incredibly fruitful week working in Studio 6 and well supported by Dartington with the dancers staying on-site. This intensive week at the beginning of our ACE-funded project, created fertile ground for us to start developing our new work – Da-Da-Darling. We're about to do a fourth work-in-progress sharing at Salisbury Arts Centre this week and have been met with positive responses in London, Bristol and Dorchester so far. Through the support of Becca, we were able to perform the piece in the Theatre at Toynbee Studios in London – it was a fantastic space to work in and hopefully the start of an ongoing relationship with Artsadmin. Here's a piece of writing in response to our sharing of Da-Da-Darling in London."
---