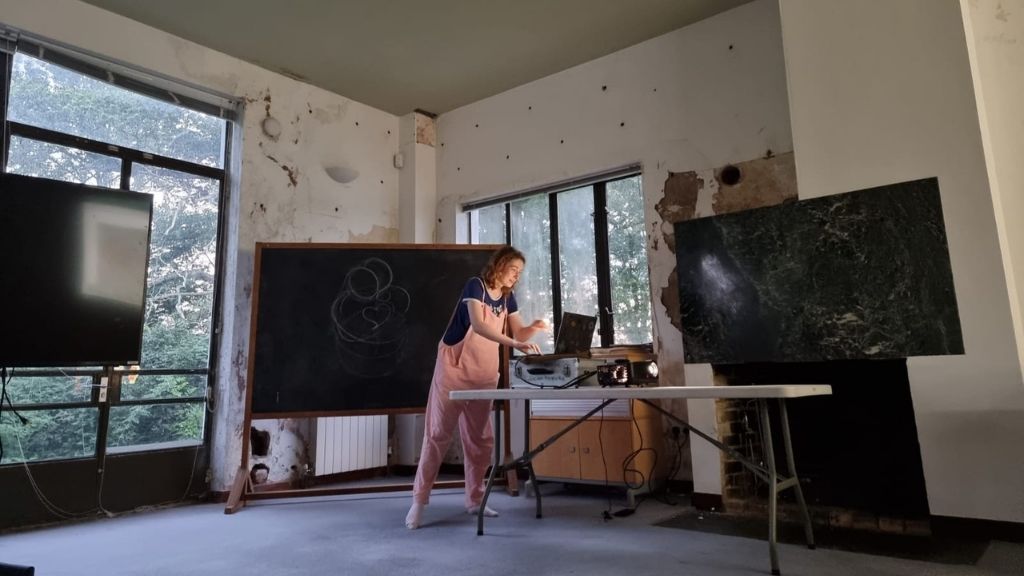 Five artists were selected to take up an Arts and Ecology residency here on the Dartington estate to coincide with Ferment festival in September 2021.
The five successful artists from the open call were in residence on the estate for two weeks to explore our main festival themes of "art and ecology" through their own practice. Below you can see some examples of the new work in development, inspired by and working with the natural and cultural surroundings here. We also recorded a conversation with four of the artists in their studio space in High Cross House, in which we discuss the projects that have begun to emerge out of the residency. You can find out more about the selected artists and check out the links to their websites at the bottom of this page. There is a live plan for the artists to return later for a final week of the residency once the initial findings have had time to (literally and figuratively) ferment.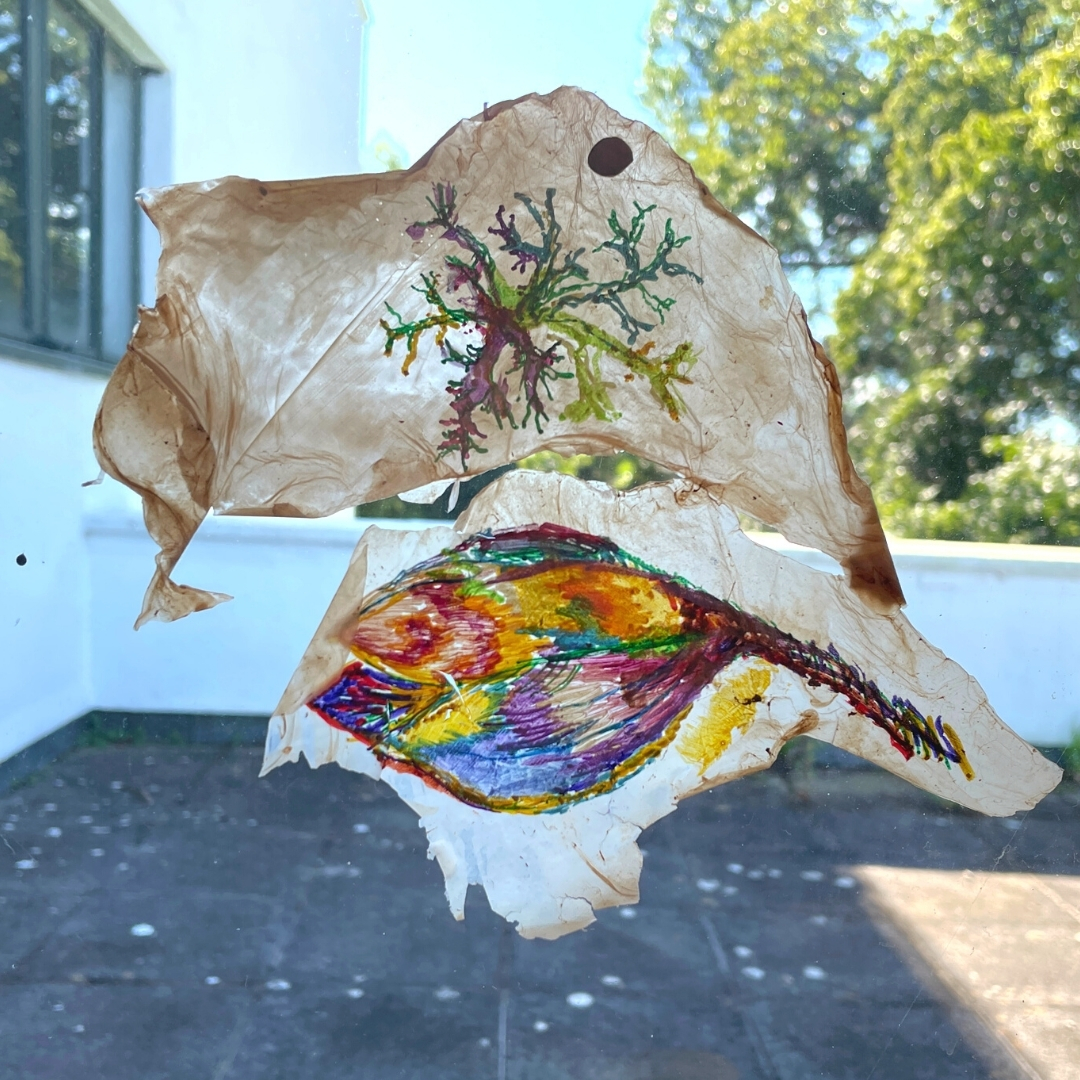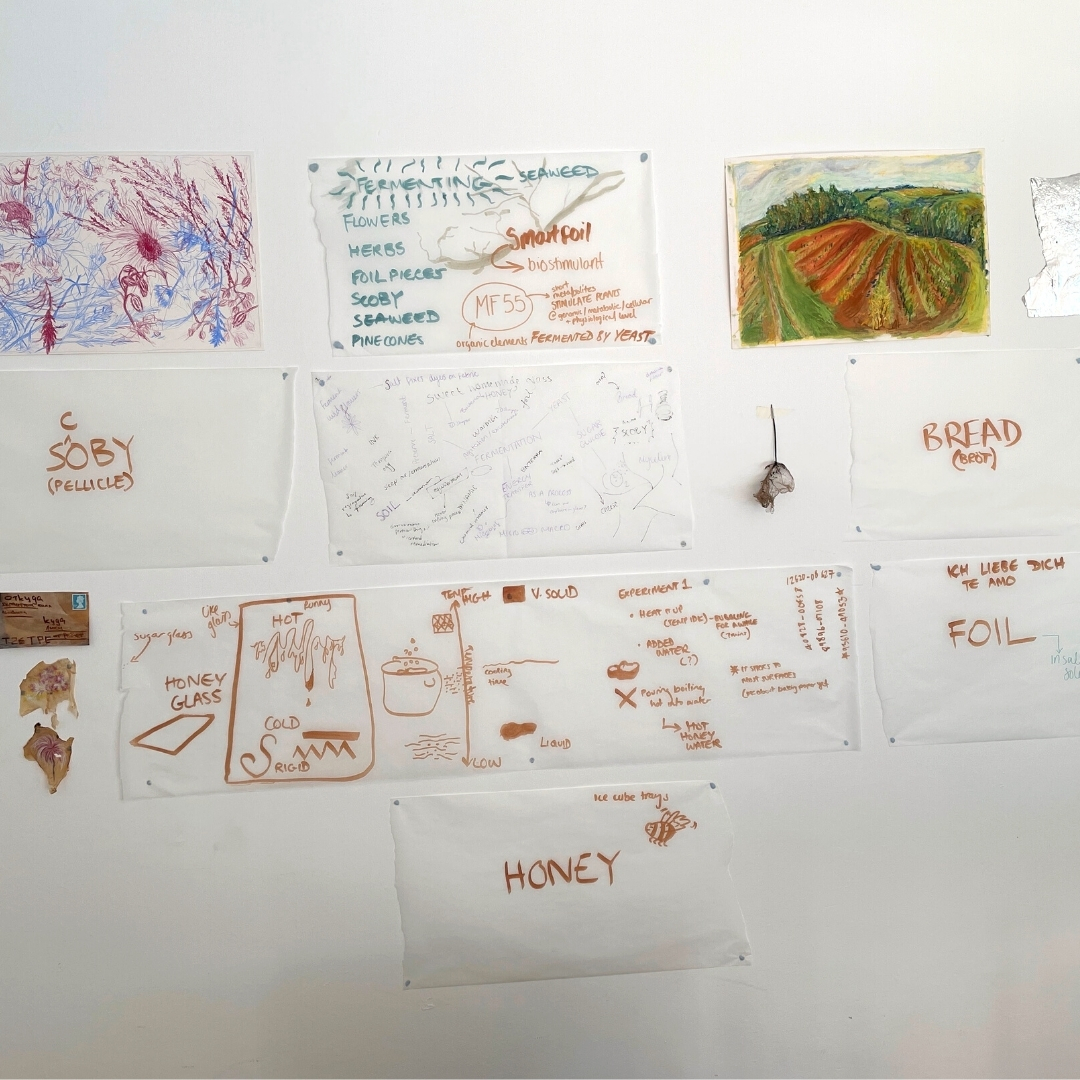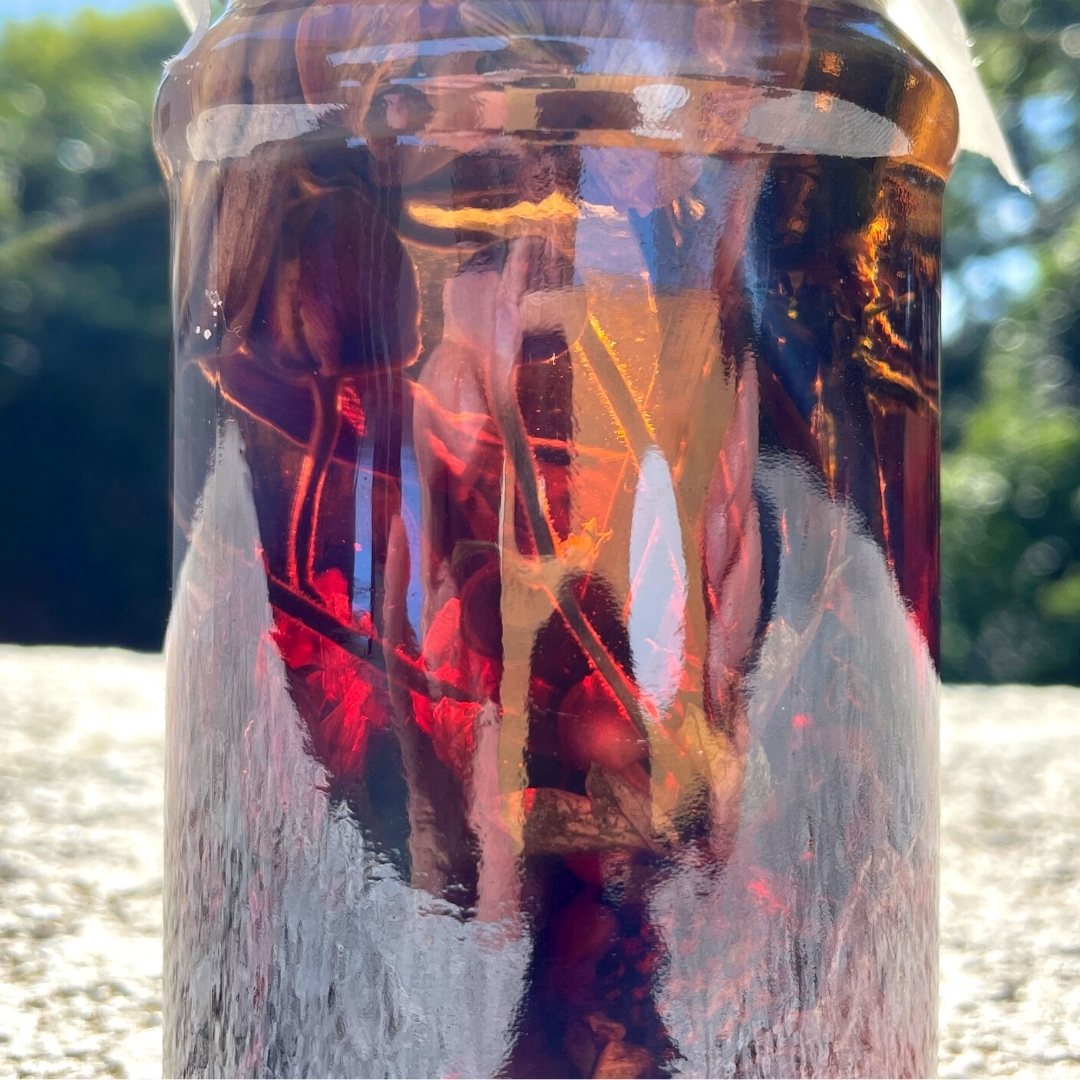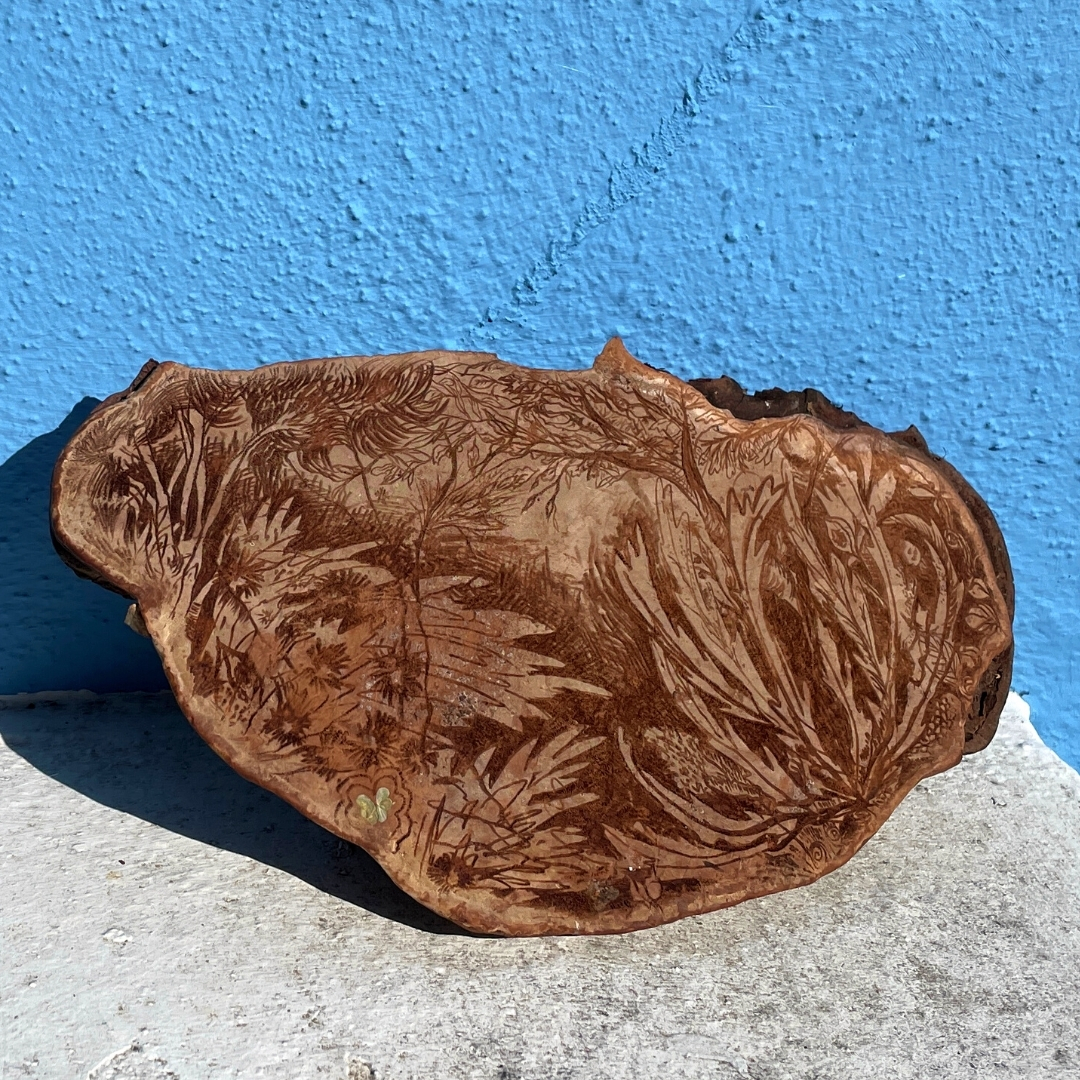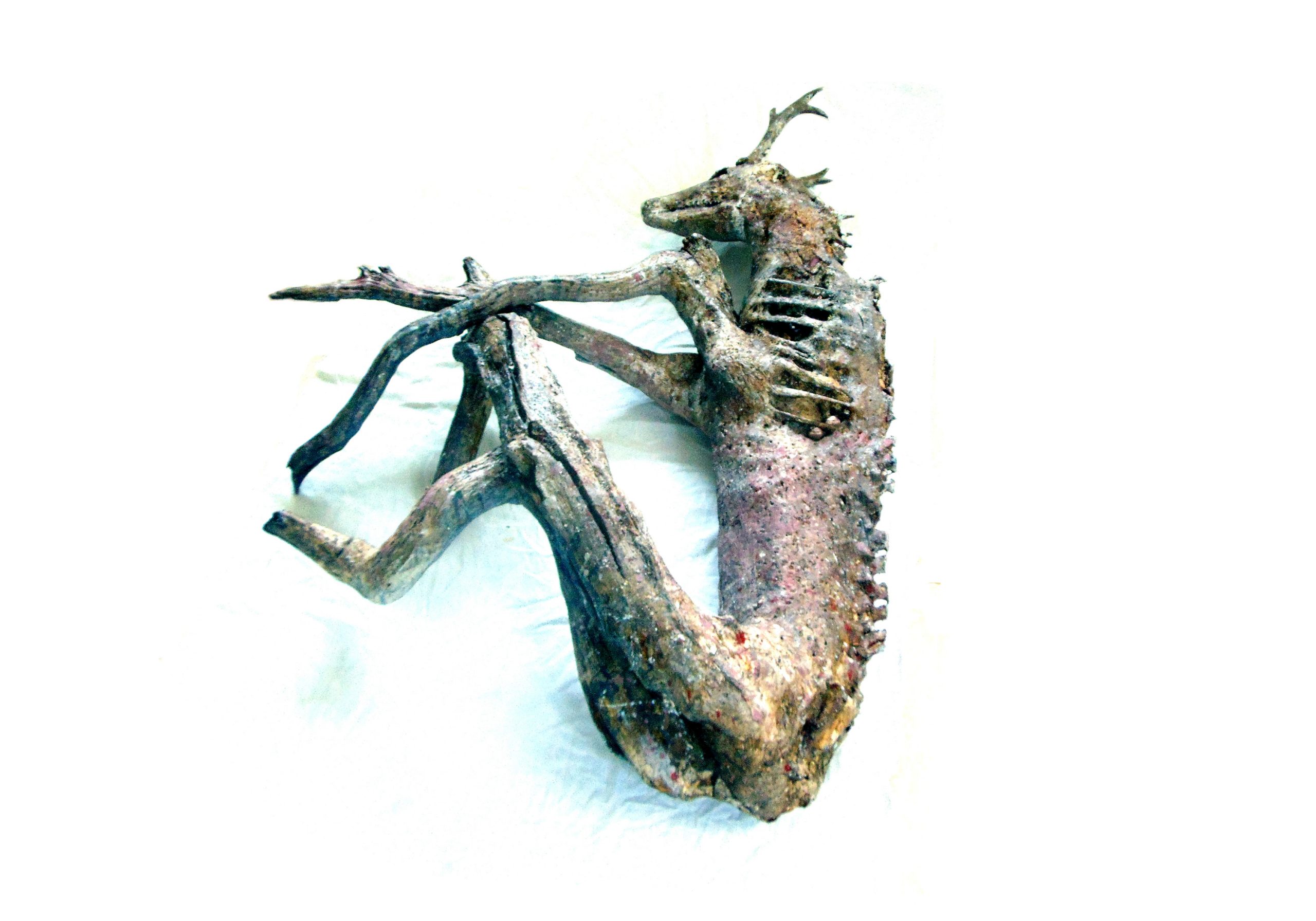 The Heathen Grail by Jim Carter – a piece he has been working on during the residency.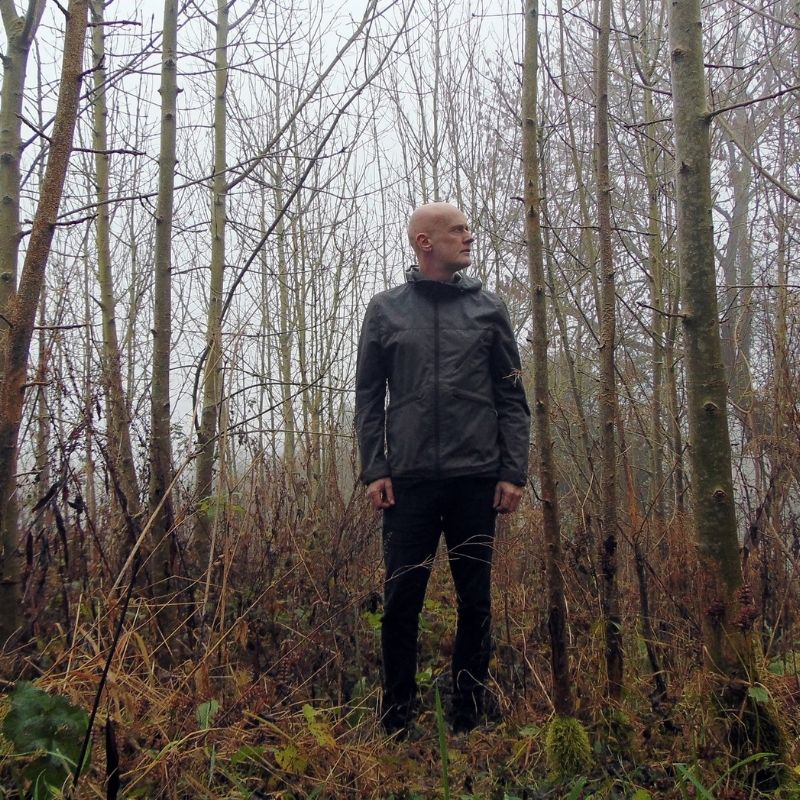 Jim Carter
Jim is an environmental artist working in sculpture, ritual, sound and photography to explore complex feelings of grief, devotion, remembrance and regeneration in relation to the land.   Among his principal concerns are alchemical and transformative processes and how they relate to cycles of life, death and rebirth in wild animals, ecology and habitat. jimcartersculptor.co.uk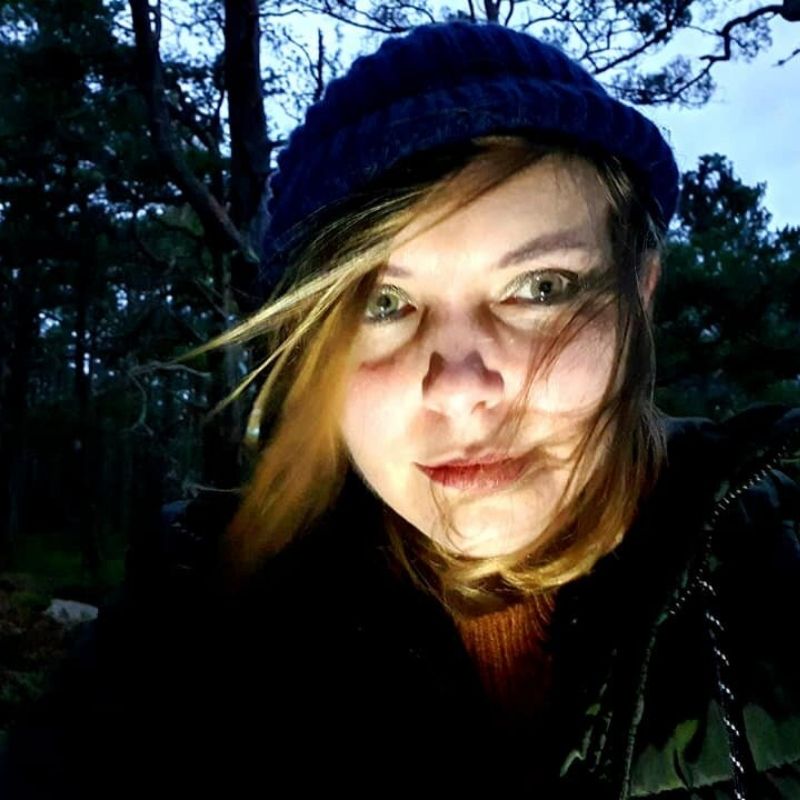 Amy cutler
Amy is an artist, cultural geographer, curator, writer, and film-maker who works with ideas of geography and nonhuman others. She writes: "Some of the strangest works of moving image landscape include those which were created under the sign of a particular local industry – including propaganda for the steel industry in England, or, in Ireland, the strange landscape films distributed by the Milk Marketing Board. These cultures of specialist landscape and its role in public moving image history make up a form of nature media which is stranger than we know, or remember, but which shapes our imagination. I will be filming the gardens and estate in ways which are inspired by the histories of horticultural experimentation and landscape pilot schemes in Dartington, exploring how this might map onto a provocative creation of "mutant media", laying out both the firmament (fixed/settled) and the ferment/ foment in the social and natural landscape. My initial plan is that this would involve the creation of a short video work (and accompanying soundscape) which simultaneously maintains and disrupts conventional landscape frames, such as the entrenchment of apple orchards as a way of seeing the productive landscape, as well as the gardens, "deer trail walks" and "geology walks" by which we orient our understanding of Dartington." amycutler.net
Lucy Jane MacAllister Dukes
Lucy is an interdisciplinary artist and philosopher who is fascinated by the patterns of connection and communication that exist across different levels of spacetime: from neural pathways, to mycelial networks, the internet and even the distribution of light and dark matter across the universe. Often working with sight specific materials, looking at processes of extraction, human social interactions and other than human realities she creates visual dialogues exploring the intrinsic interconnections of everything. During this residency, Lucy will be working with Joana Viveiros to experiment with fermentation through different materials. They will be working with SCOBY (a symbiotic culture of bacteria and yeast), foil, bread, honey and yeast and the other material found at Dartington estate. Lucy's website.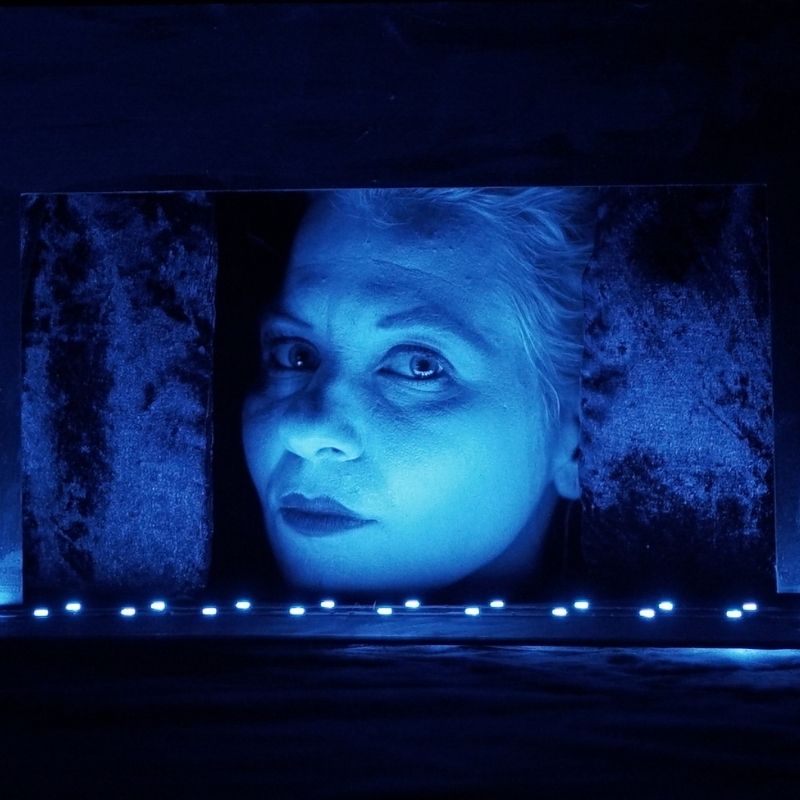 Ali Matthews
Ali Matthews (b. USA 1985) is an artist working across performance, music and video based in Manchester. She has created collaborative and solo work for venues including the Royal Exchange Theatre, Chelsea Theatre, SLAP York/York Mediale, Project Arts Centre Dublin ,Glogauir Studios Berlin & Aberystwyth Arts Centre. In 2019 she was a Manchester International Festival Creative Lab artist and her eerie AI-generated play for video BOBBY, LUNCH IS DARKNESS was recently commissioned by Lancashire Arts Exchange for Lancashire Encounter. The Guardian has called her "a bewitching performer whose songs cling and haunt." For Dartington's Ferment residency, Ali will be working on a project called mushroom language which investigates translating fungal communication into artistic form. alimatthews.org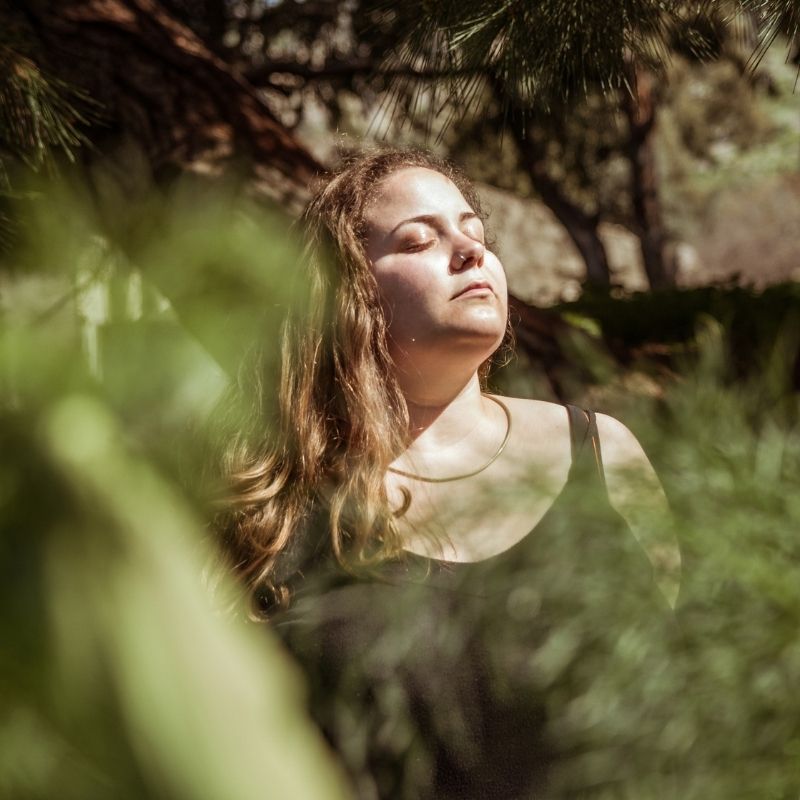 Joana viveiros
Joana Viveiros is an interdisciplinary artist with a research-based practice focusing on psychoanalysis and ethnography. The work mostly wanders between sculpture, video, textile and analogue photography, as well as, transformation and decontextualization of a wide-ranging of materials, allowing the viewer to question the creative possibilities of even the most ordinary materials. Viveiros was born in Madeira Island, in 1996, where she lived the first 18 years of her life. Growing surrounded by the island crafts, culture, traditions and specific geographical features, proved to be decisive for her artistic practice: the artist explores intimate themes as family and their relationships, behaviours and influence that they had over the artist. She also works around childhood memories and her own place in the world as islander and women. Even though not exclusively, she also finds the site-specific component very relevant to define her work, since, by her own definition, places and sites gather memories and information that only an artist is able to decodify and translate in an understandable and relatable way to be perceived by the viewer. At Dartington Viveiros is experimenting with fermentation processes and exploring the possibilities and meanings that fermentation can have in her practice.
In 2018, she completed her Bachelor degree in Fine Arts – Sculpture, from the Faculty of Fine Arts of the University of Porto, Portugal. In 2022 Viveiros will graduate from a Master in Art and Science at Central Saint Martins. en.joanaviveiros.com
Ferment Festival is part of our broader Arts and Ecology programme here, which is led by our Master's in Arts and Ecology at Dartington Arts School starting January 2022.