Barn Cinema Blog: Dune's eccentric history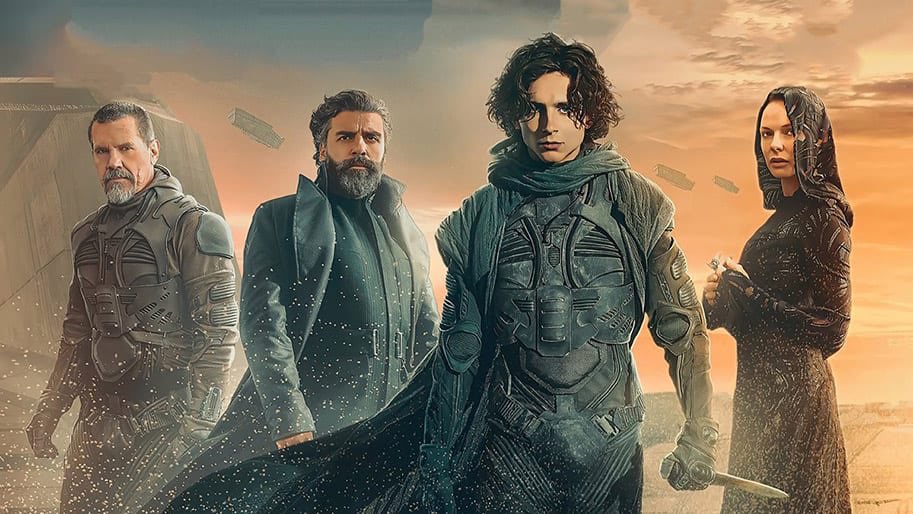 "The highest function of ecology is the understanding of consequences." 
The film world loves nothing better than an adaptation. You would think that novels, with their inner character monologues and detailed world-building, wouldn't lend themselves particularly well to a traditional 90-minute feature-length format. However, many filmmakers, unperturbed, have taken on the challenge. Results range from the sublime to the ridiculous and sometimes, with some novels, both. So for anyone enjoying our run of Dune related films, here is a quick rundown of the sublime and ridiculous history of Frank Herbert's Dune, and why cinema is all the richer for it.
Dune was a novel written at a time when the sands of time seemed to be changing underfoot, this was in fact very literally the case when Frank Herbert went to visit the Oregon Dunes, a fascinating landscape prone to swallowing buildings and roads whole as the ever-changing dunes moved, unfazed by human interruption. Herbert had been sent to the dunes as part of a Department of Agriculture experiment into the use of plants to anchor the shifting sands. The fascination with this strange environment was to change Herbert's life forever, inspiring the novels that would make his name, using the dunes as the setting and anti-hero of his world. Writing in the mid-60's, the world of Dune was infused with new answers to questions that were fairly new at the time, but seem all the more relevant today – such as where humanity's growing dependency on technology would lead; the effects and exploitations of colonialism; and most critically the consequences of our inability to learn to live with our environment.
The prescience of the Dune series has made it a desirable property to filmmakers who fell in love with the characters and concepts and far from being fazed by the epic challenges of bringing planets like Arrakis to life, let their imaginations run wild…very, very wild.
The first director attached to the project was, fittingly, David Lean – already famous for a certain desert-based film with a bum-numbing run time, who had been chosen by enthusiastic producer Auther P. Jacobs. Though extremely quick off the mark in purchasing the rights (a mear six years after the novel's publication), it was not to be for producer Jacobs as he passed away in 1973 and the rites ownership reverted, taking with them any chance at Lean's more serious tone. The future of Dune was about to get a lot more psychedelic.
Dune's rites would be purchased by a French consortium who, by doing so, kick-started one of cinema's most notorious doomed projects. Whilst Hollywood is littered with stories of projects that nearly ruined everyone involved, Alejandro Jodorowsky's adaptation is fairly singular in being a film treatment so insane that it somehow made his name, found its own place in pop culture and sparked creative team-ups which would contribute to cinema's most iconic sci-fi. Jodorowsky was not a fan of the book, or at least he couldn't be as he hadn't felt the need to read it before diving into the adaption. What he did know though was that it was an opportunity for him to stretch the boundaries of his filmmaking vision. So much money went into the development of the film that the budget was swallowed quicker than a spice miner by one of Dune's giant worms, with $2 million already gone in pre-production. Horror really set in when Jodorowsky proposed a 14-hour runtime that had only been semi-storyboarded and realised in concept art by a team of artists and illustrators working together on the kind of extravagant psychedelic set pieces that hadn't been seen in the cinemas before.
Herein lies the great contribution of what Jodorowsky and co. did. Whilst we never got to see Salvadore Dali, Pink Floyd, Mick Jagger and Orson Welles (who had been convinced to do the film with the promise of the chef from his favourite French restaurant being on set at all times to cook for him) star in this juggernaut, many did remember their time on the project and worked together again. Amongst those artists were H.I.Giger and Jean Giraud who would team up with Dan O'Bannon, the visual effects brain of the film, on a new film he had just written, Alien. Giger's contribution to the look of Alien in particular inspired a generation of Scifi with Jean Giraud also sticking with the genre with Tron and The Fith Element.
Alien's connection with Dune did not end there, however, with Ridley Scott being attached to the next (and much more sensible) attempt. Dino De Laurentiis, a producer with considerable Oscar pedigree, commissioned Herbert himself to write a screenplay for the film. Clocking in at potential three hours, the script, though pithy in comparison to its predecessor, was still too long for De Laurentiis. It was Ridley Scott who first decided to adapt the first book into two films many moons before 2021's attempt. It would have been the second sci-fi collaboration between Scott and Geiger after Alien. Sadly we can only imagine the dark and twisting version it may have produced as Scott moved on in a different SciFi direction with Blade Runner.
So to Dune's most successful big-screen adaptation yet, in that it made it to the big-screen, David Lynch's 1984 camp classic. Is it great filmmaking? No. Is it a good fun couple of hours? Well, it has Sting in metal undies with angle wings on them and some of cinema's most psychedelic visuals, so it's certainly not boring! Lynch had turned down another space odyssey, choosing Dune over Return of The Jedi after reading Dune, in which he saw the creative potential. In many ways Lynch's version took cues from Jodoroesky's vibrant version, casting music stars in main parts, a soundtrack by a pop band (although Toto's biggest hit 'Africa' isn't quite up there with Pink Floyd) and some over the top wacky world-building. Lynch, like Scott before him, realised that it would need to be a two-part adaptation, however, he bowed to studio pressure condensing the first book into one feature. The uneven results would suggest the key to telling Dune's epic story was not to rush it. A lesson thankfully learnt by 2021.
So that brings us up to date, with a director who conjured echoes of past attempts: he has taken the opposite trajectory of Ridley Scott, going from Blade Runner 2046 to Dune; has a previous iconic film set in desert locations; and has cast pop starts in his leading roles (if Zendaya's seven minutes of screen time can count as a main character). However, unlike his predecessors, Villeneuve was a self-described "hardcore Dune fan" and this was in fact a dream project for him since he fell in love with the story at a young age. Gone from his films are the psychedelic imaginings of those who went before – and what we have on our screens is a tactile, real, authentic world much closer aligned to Herbert's novels and the original vision of David Lean.
If rumours are true, we may still get a British pop star turn up in Dune part two – let's hope there are no winged metal pants this time!
Ali Donkin, Programmer, Barn Cinema