The founders of London's seminal Café OTO Hamish Dunbar and Keiko Yamamoto have got together with Josie Cockram from CAST in Cornwall to run a new contemporary art programme from March 2019 in a Grade II listed building on the Dartington estate, Aller Park, which was home to Dartington Hall School until it closed in 1987.
Each month artist's films, talks, workshops and performances are to be presented by the newly named Aller Park Studios. The events will be free, as they are supported by an Arts Council England Project Grant funded by the National Lottery, and by support-in-kind from the Dartington Hall Trust.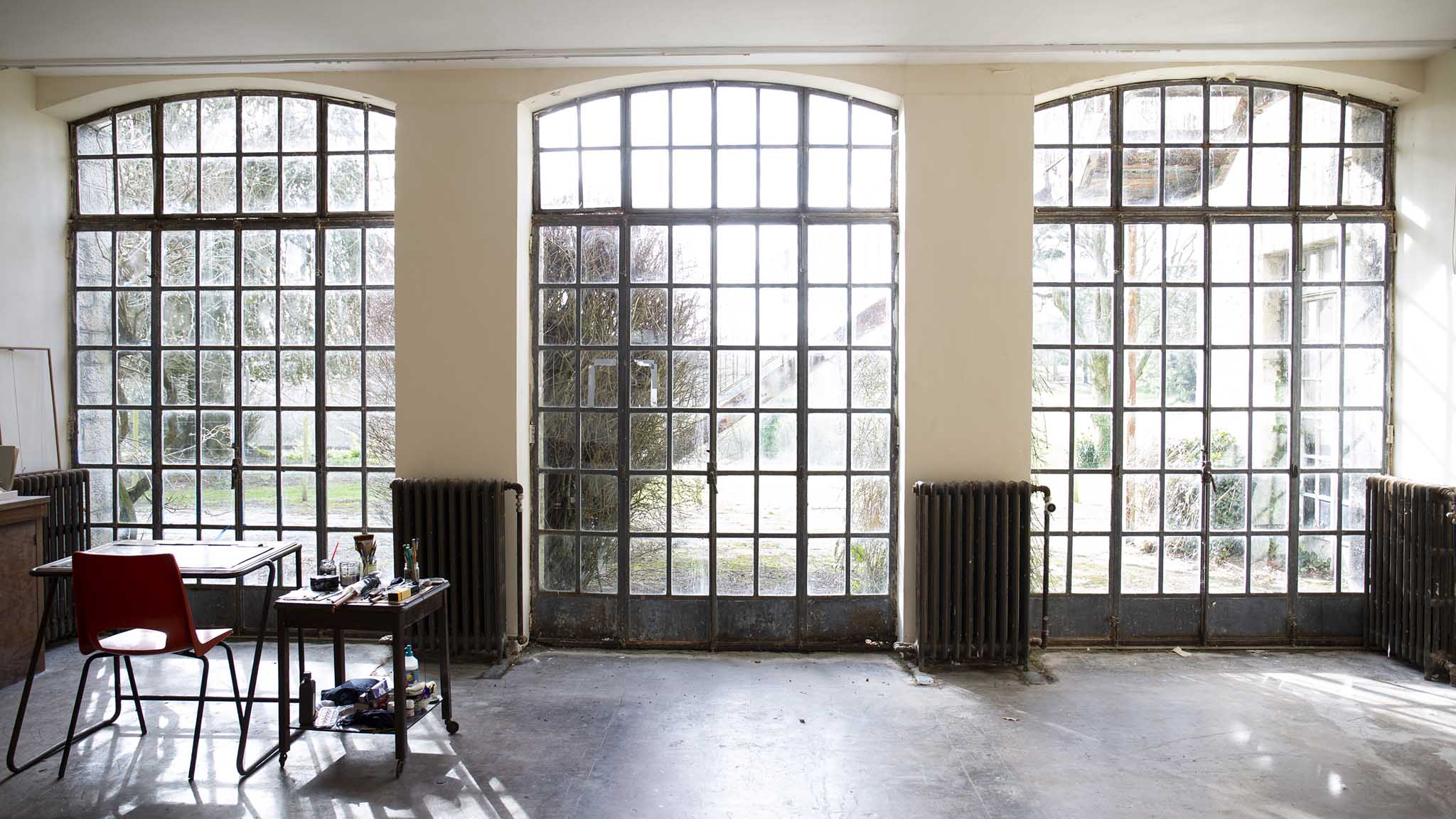 Aller Park Studio artist and CAST artist, Josie Cockram, says:
'We're so pleased to be working together here at Dartington. We all live nearby but it's a new collaboration and we're excited to invite people to join us for conversation, and to invite exceptional artists, writers and performers to share their work at events.'
'The project aims to think more about what it means to be part of a creative community in a rural situation and we've chosen to open the programme with films by Robert Smithson and Nancy Holt that consider the process of making art in the landscape. These artists did know Devon as well – during a visit to Dartmoor in 1969, Nancy Holt made a series of photographs and the first of her series of 'Buried Poems' in Wistman's Wood near Princetown'.'
Executive Director of Arts, Dartington Hall Trust, Amy Bere, says:
'We are really pleased to be supporting the Aller Park Studios residency to continue the redevelopment of the visual arts at Dartington, alongside our partnership with art.eath, Arts Lab and many local and emerging artists. The Aller Park Studio resident artists, Josie Cockram, Keiko Yamamoto and Josie Cockram are each contemporary fine artists developing their practice, but are also curating events for local audiences to engage in critical discussions about contemporary arts. I am looking forward to see what emerges over the year and will be working with the artists to understand how their residency can continue to inform the future of contemporary fine art at Dartington.'
The programme kicks off with two films by acclaimed American artists Robert Smithson and Nancy Holt (15 March). Celebrated for their earthworks and sculpture in the landscape, Smithson and Holt married in 1963 and often travelled together and documented their work, and themselves, in photographs and on film. Aller Park Studios will present Mono Lake (1968-2004) and Spiral Jetty (1970), a portrait of Smithson's landmark earthwork of the same name on the shore of the Great Salt Lake in Utah, USA.
The screening will be introduced by writer and curator Ellen Mara De Wachter, whose short film Suburban Odyssey: Revisiting Robert Smithson's Passaic retraces Smithson's journey to his home town of Passaic, New Jersey. De Wachter writes for national and international art magazines and her book Co-Art: Artists on Creative Collaboration explores collaboration in the visual arts and its potential in society at large.
The three founding artists are all making their own work in studios in the Aller Park building. Hamish Dunbar and Keiko Yamamoto are also founders and directors of Café OTO in Dalston, London, and Josie Cockram works for CAST in Helston, Cornwall, where she coordinates events and visual art projects, including Groundwork in 2018.
For more information about the project and upcoming events, visit www.allerparkstudios.art