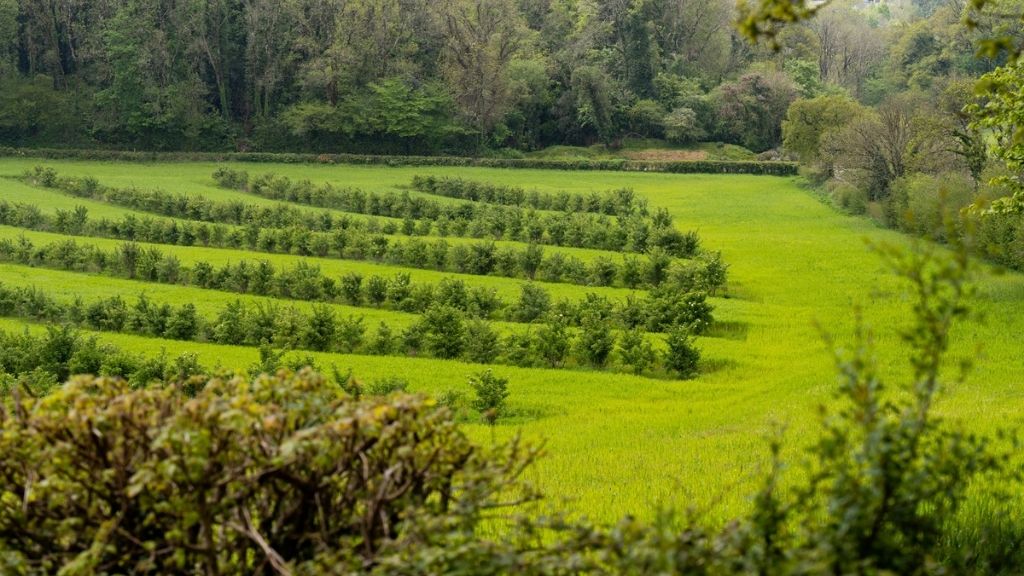 Dartington Estate is part of a pilot project for the government's new agri-environmental scheme to encourage farmers to manage their land in a more sustainable way.
ELMS – the Environmental Land Management Scheme – is due to be fully rolled out by 2024 but test sites, to evaluate the delivery of the scheme, have now been launched. The new scheme will replace other payments currently available to farmers and landowners, such as as annual farm subsidies, which they received as part of the European Union's Common Agricultural Policy.
Under the new ELMS scheme English farms will receive financial reward if they demonstrate high levels of environmental stewardship.
Rafael Pompa, gardens, conservation and land manager at Dartington Trust said it represented a good opportunity to incorporate the work that has been done at Dartington, and acknowledged work achieved so far by the Trust – such as the agro-forestry research partnership with Luscombe Drinks, The Apricot Centre, Old Parsonage Farm, and Salthouse & Peppermongers.
"We are taking part in these really important conversations with key organisations and government ministers to help shape the policy landscape" he said.
"It's very good news that Dartington is at the forefront of the environmental policy design discussion and it is an additional step towards Dartington becoming an agroforestry lighthouse."
The environmental scheme will be made of up to three schemes, or standards, for which farmers can apply for financial support; the Sustainable Farming Incentive, Local Nature Recovery and Landscape Recovery.
Dartington will play a leading role for farms in the South West, part of a national test and pilot project. Defra (Department of the Environment, Food and Rural Affairs) will be using information gathered to determine what farmers need and examine what the specific barriers to adopting these new systems might be.
"This puts us at the forefront of a really significant agricultural transition, in how we produce our food and care for the land in this country," added Rafael.
"This also opens the possibility to include agroforestry as a mainstream farming practice and hopefully as a new land management strategy which is really a cutting edge paradigm that breaks the conceptual and institutional barrier between forestry and agriculture."
We are now offering new degrees in Regenerative Food and Farming at Schumacher College for those wishing to explore further at undergraduate and master's level the ecological practices we have adopted on the estate. Click the links below to find out more:
BSc Regenerative Food and Farming
MSc Regenerative Food, Farming and Enterprise
Photo credit: Josh Pratt