Schumacher Experience
Immerse yourself for a week in the vibrant community of Schumacher College
BOOK NOW
Colum Pawson and Stephan Harding
Schumacher College, Dartington Trust, South Devon
£580.00 (or £150 deposit, with the outstanding balance payable at the booking deadline specifed below). Short Course bursaries are available –
find out more here
.
Course fees include a four-night stay private accommodation from the first lunchtime you arrive through until the lunchtime before your departure as well as all vegetarian meals, field trips, materials and teaching sessions. If you would like to take this course as a non-residential participant, please call us on Tel: +44 (0) 1803 847237
About this course
Immerse yourself for a week in the vibrant community of Schumacher College. This course is designed to give you space to enquire into what has meaning in your life, and what role you wish to play in the world, while also being inspired and invigorated by some of the concepts and ideas the college is based upon and participating in the rich daily life of the Schumacher community.
Through talks, facilitated sessions and personal enquiry time this course will give you an opportunity to attend to your own personal questions and empower and enable others through group participation and active listening. The rhythm of the week will include elements and creative exercises that expand and support the Head, Heart, and Hands philosophy that is an integral philosophy of the college.
You will have the opportunity to attend daily talks by one of our resident faculty on a variety of topics that may include as Gaia Theory, complexity and social enterprise. You can also avail fully of our wide range of facilities including our gardens, library, meditation room, kitchens, and broadband internet. As part of the course field trips are planned which may take in the breath-taking scenery of Dartmoor, the nearby Devonshire coast, or the tranquility of the River Dart.
Overall this course aims to create some space for you to sit with your own current and personal inquiries as well as explore how the college functions and learn more about some of the exciting and innovative ideas that form the basis of teachings at Schumacher College.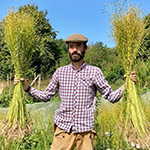 Colum Pawson
Colum manages the growing areas around Schumacher College and teaching our horticulture students. Born in Glastonbury, Somerset, Colum admits he is rarely happier than when in a muddy field. He has run a number of small agriculture businesses and also worked as a freelance horticulture consultant. He has run a market garden, worked with community supported agriculture, spent a year as part of an intentional community at Radford Mill, near Bristol, and WOOFed (worked on an organic farm) his way around France and Spain. His spare time is spent walking with his wife and two children, singing and improving his unicycling.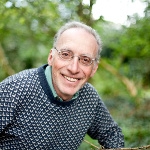 Dr Stephan Harding
In 1990 Stephan was one of the founding members of Schumacher College where he worked closely with James Lovelock, with whom he has maintained a long-lasting friendship and scientific collaboration. Stephan coordinated and lectured on the college's MSc Holistic Science for nearly two decades, teaching on the core models of the programme, as well as on several short courses at the College. They were jointly appointmed as founding chair holders of the Arne Naess Chair in Global Justice and the Environment at the University of Oslo. At Schumacher College Stephan has taught alongside many of the world's leading ecological thinkers and activists, including Arne Naess, Fritjof Capra, Brian Goodwin, Vandana Shiva, David Abram, James Lovelock and Lynn Margulis. He is now the Deep Ecology Fellow at Schumacher College.
Book now
*The booking deadline (see above) gives us an accurate idea of course participant numbers at approximately 6 weeks before the course is due to run, at which point we either confirm the course; add additional time for people to book; or cancel the course. We encourage people to register early for courses as places are limited.
We are proud to be COVID-secure. Find out what we're doing to ensure you have a safe and enjoyable experience here >
Select a time below to begin your online booking. You will receive an e-ticket for this event. Please note that individual orders will be restricted to six tickets per booking (on the assumption this rule will apply post-lockdown). No tickets will be available on the door as the box office remains closed due to Covid-19. You are welcome to email us at shortcourseadmin@schumachercollege.org.uk with any queries you have.
Offer: Special rate for Dartington Members
Dartington Members will receive a 10% discount, applied when they log in during the checkout process. For more information about Membership,
click here
(opens in new tab).