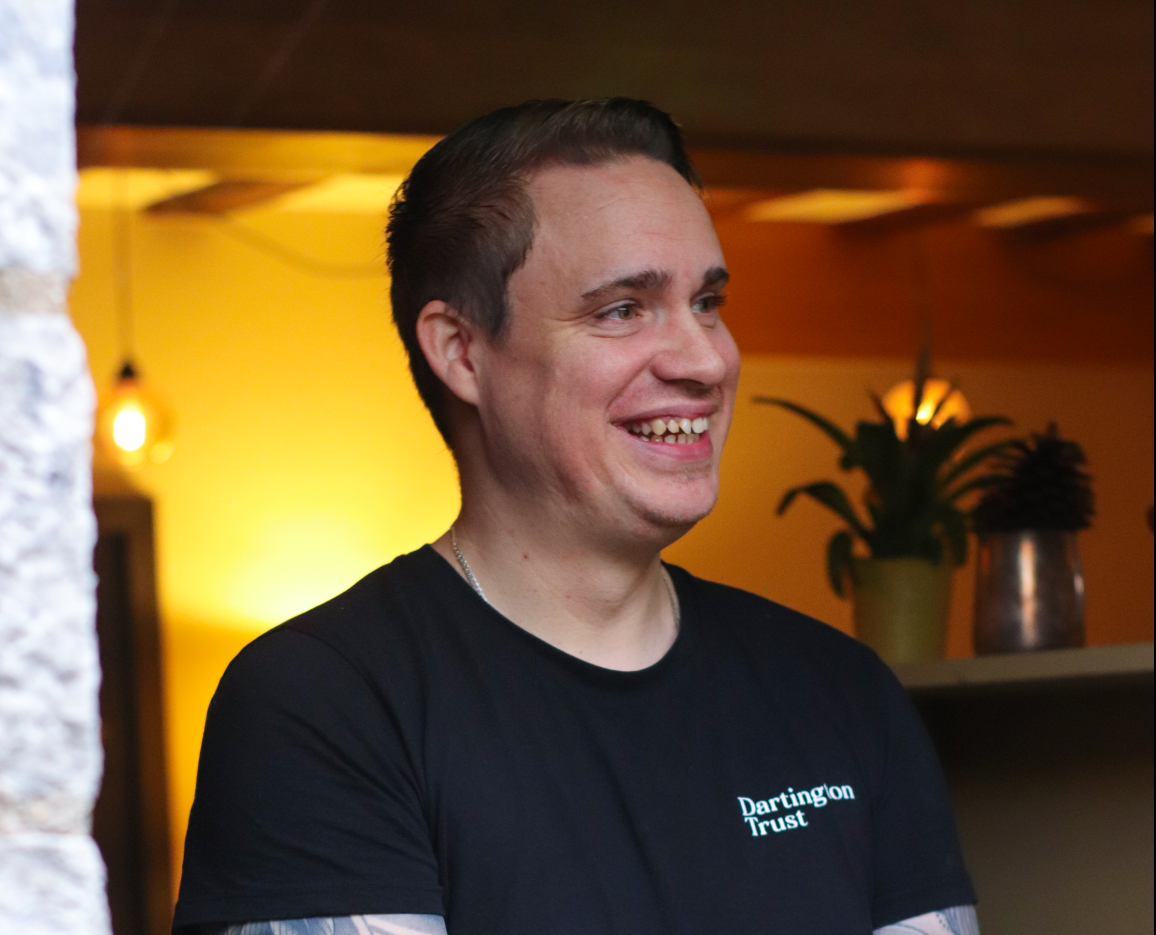 The White Hart at Dartington Trust is celebrating the arrival of a talented new chef and the return to a seven-day a week food service.
Adam Page, although still only 35, comes with a huge variety of experience, from fine-dining at Michelin standard at the historic Burgh Island Hotel in Bigbury-on-Sea to large scale hearty gastro pub catering for 300 people at a time.
Now he hopes to enhance the family-friendly atmosphere of the White Hart, catering for all palates – and make sure it is a place where everyone feels welcome.
"I think I have developed a really good sense of what customers want over the years," he says.  "Right now I'm aware they want good food, but money is tight.  It takes some planning, but you can still create the wow factor without paying high prices.
"I would say that only part of my job is cooking, part of it is creating really good food that will be affordable."
Adam credits much of his experience to Conor Heneghan, with who he trained at Burgh Island for nearly a decade and who showed him how to get the best from local produce.
Now in his new role he is relishing the fact that there is so much of it on his doorstep:
"I'm really excited because this there is so much possibility here.  The vegetables I get from Schumacher College are really something else but also I have really good relationships with suppliers I have built up over the years, like the fish from Brixham and our meat from Olivers Butchers in Totnes.
He also enjoys getting involved in a lot of the food preparation so they smoke fish on site at Dartington and also prepare duck confit.
One of the reasons he is keen to make the White Hart welcoming for families is being a relatively new father himself – with a three year old son and twin girls of 18months – he knows that when parents go out they want affordable, good quality food for their children too.
Adam has created a special smaller portions menu for children including one for Sunday lunch which comes with its own mini jug of gravy
"My son already enjoys cooking with me – I've also taken him to the fish market a couple of times," he said.  "I want him to know what I do all day."
He said the White Hart team are still working on some interior changes, making it even cosier for the winter months.  He hopes that whether visitors are coming for a concert or a film or a bracing walk around the estate, it will be the ideal place to relax and enjoy good food with friends and family.
The White Hart is open seven days a week for lunch and dinner book by clicking on the button below.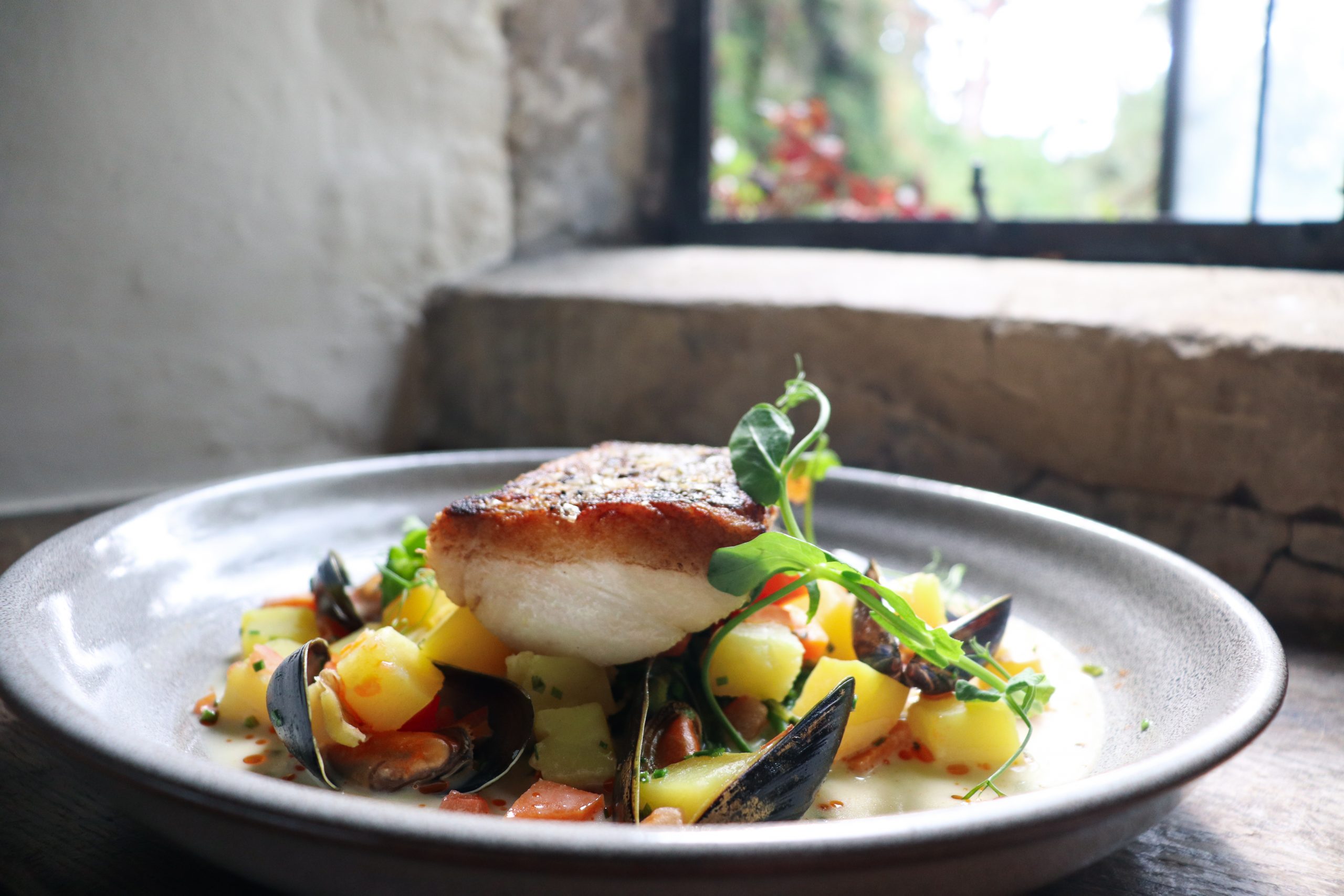 Above: Clam Chowder with local vegetables and Brixham fish