A new natural play facility on the Dartington estate was launched recently with a unicorn-themed fun day for children of all ages.
The play area (opposite the Great Lawn entrance to the gardens at the top of Dartington Lane) was created and constructed by estate-based natural play company EarthWrights, with the help of children from Park School, also based on the estate.
Over 330 children and their parents and carers from Plympton to Buckfastleigh attended the launch (26 October). They took part in a 'collect-the -stamps' unicorn trail through Dartington's gardens and the Trust's dogs off lead area, Aller Park field, and unicorn craft activities. The trail was created by a group of enthusiastic Trust staff, inspired by bookbinding tutor Mary Bartlett's book Unicorn Island.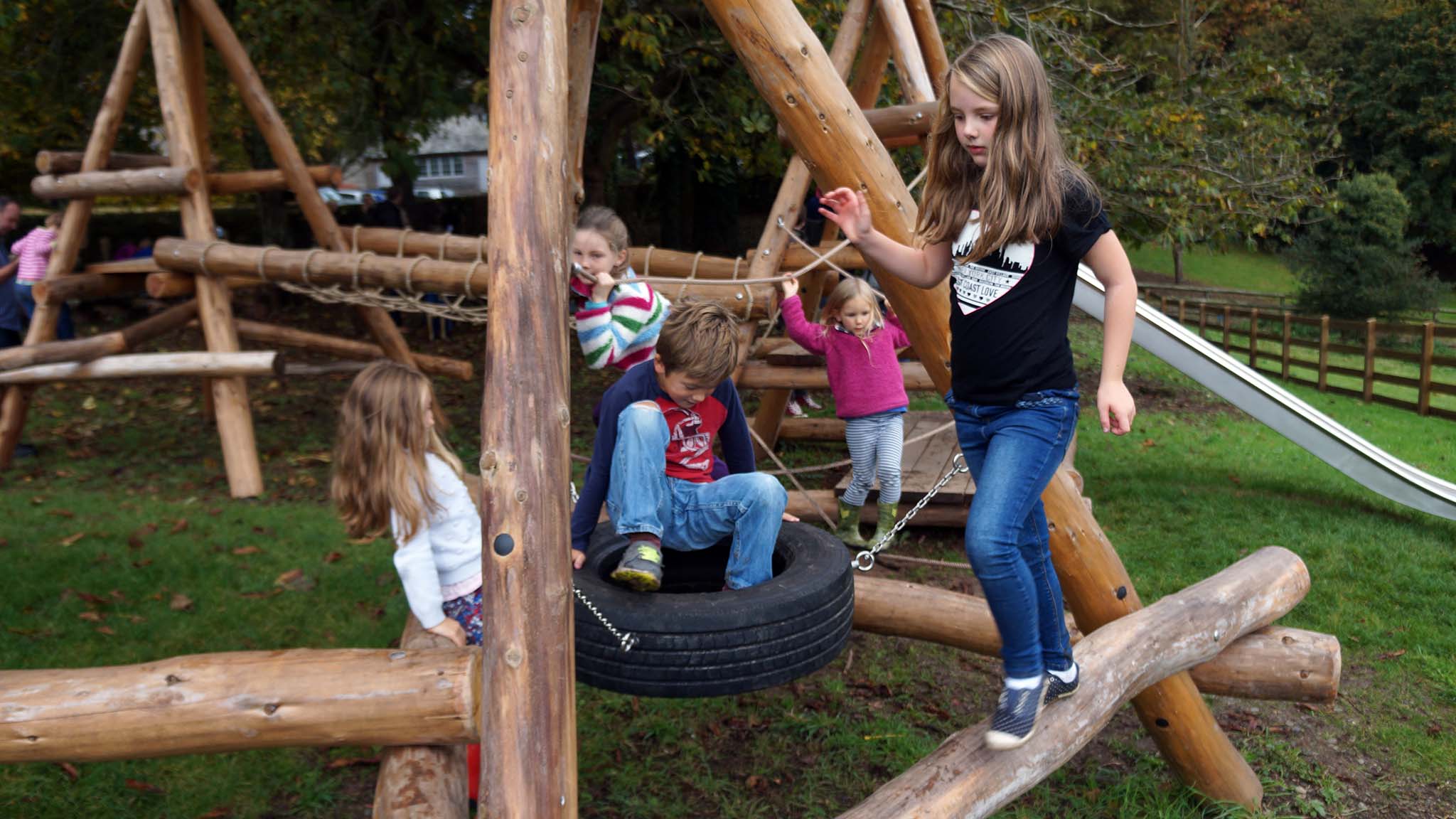 Jasmine, mum with two four year olds and a two year old said: 'The play area's really great. I like that it's quite challenging. My son likes the slide best, and balancing on the ropes.'
Kate, mum of six, four and one year old, said: 'They've been playing with the den building for ages. Very good to see them use their imagination, they go into their own little world.'
Leah, mum of 10 and eight year old, and a 21 month old said: 'It's lovely, really nice. They like getting out into the outdoors. The climbing is ideal for them. It's just great for them to have space to run around and you know that it's completely safe as the road is well blocked off. We'll definitely come back.'
This is the first of the many ideas, expressed by the community at the Trust's Open Space meetings in late 2015/early 2016, to come to fruition. Work is underway on a range of their other suggestions including a new café, camping facilities and self-build homes. The play facilities are open seven days a week all year round.
---