A group based at School Farm providing fresh food boxes for people on low incomes estimates that demand has more than doubled since a national lockdown began in March as it has provided the equivalent of around 125,000 meals.
David Markson, co-director of Food in Community on Dartington Estate, which aims to reduce food waste, poverty and social isolation said the pandemic had affected many people and increasingly those unused to asking for charitable help.
"We have experienced a really significant increase in demand," he said. "We hold food sorting and delivery days three times a week now and have more than doubled the number of food boxes we are distributing.
"I think there's a perception of people in need as not being confident about food or nutrition but that's simply not true."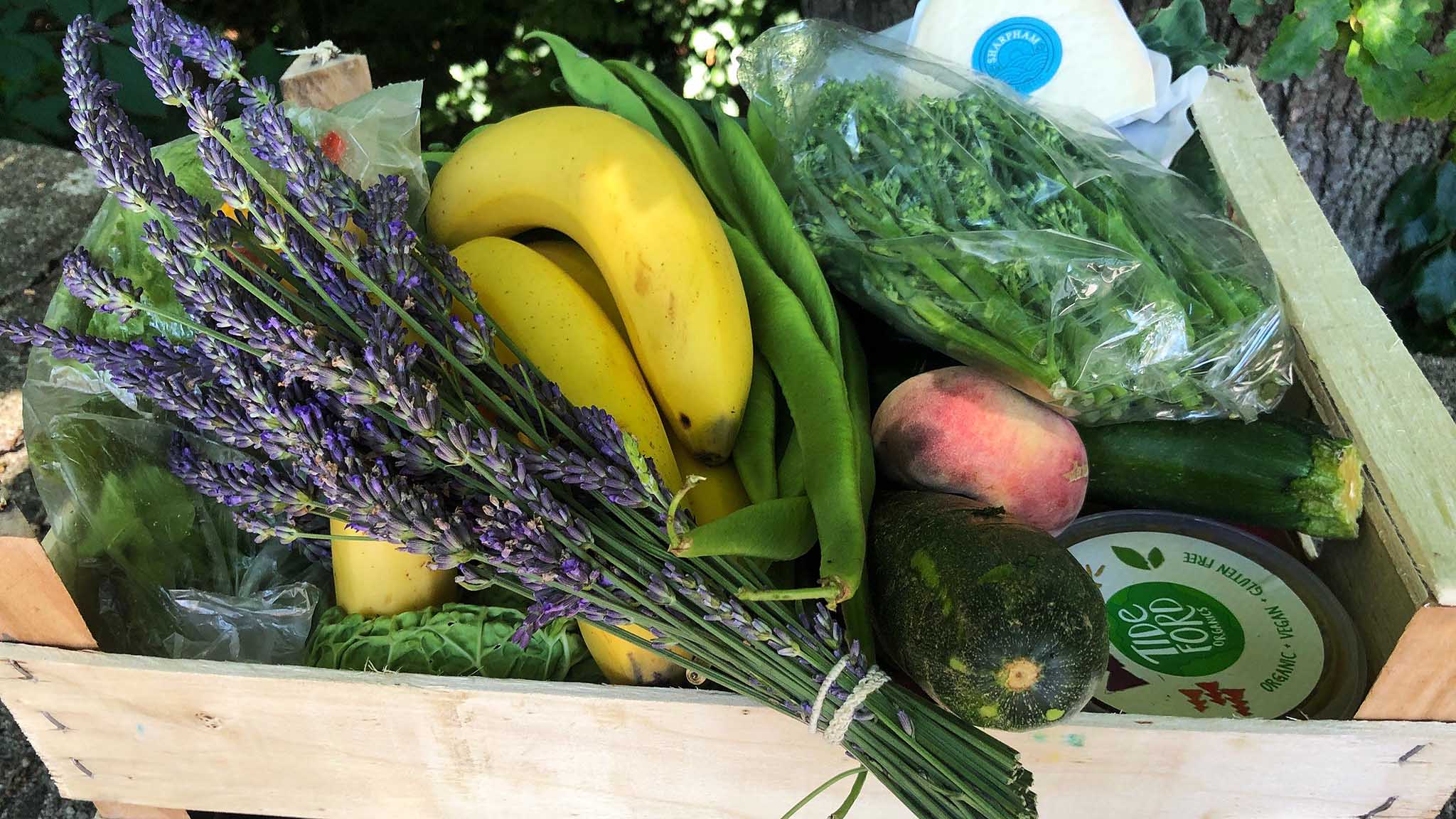 David cited a recent survey of foodbank users carried out by Kings College, London. When asked which foods they most valued respondents said that fresh food of any kind came first followed by fresh fruit and vegetables.
The group organises volunteers to collect and re-distribute unwanted fruit, vegetables and other fresh food from local producers which has also included Schumacher College.
In the last eight months they have repurposed around one and a half tons of food every week much of which would have otherwise been composted, ploughed in or fed to animals.
The food boxes are delivered to households, charities, foodbanks, statutory services and Covid-19 support groups across South Devon, who are delivering food parcels or hot food to people in need.
"We try to make the process as dignified as possible," said David. "In our experience most people don't want to ask for help.
"What's really nice is that recipients often become our volunteers too and therefore receive produce as a big thank you for their great help in helping others, a sort of virtuous circle."
Co-Director Chantelle Norton added that throughout the pandemic they had been touched by the amount of support they had received, however she feared that tough times still lie ahead.
Food in Community was originally set up to redistribute short-date or surplus produce from local businesses. More recently it has been given a government grant to buy food from local producers who have lost custom as a result of the hospitality industry being placed into lockdown.
In addition the group, which has won social enterprise and ethical awards, runs field gleaning expeditions where a team of volunteers will pick up surplus produce from a farmer's field or orchard. In more normal times they run cooking courses for targeted groups such as for older widowed men in conjunction with Totnes Caring.
David launched Food in Community with Laurel Ellis eight years ago after he moved to Devon to take a course in sustainable horticulture.
"I remember looking around and seeing that there was really good quality food that was going to waste and I felt there was something that could be done about it."
Set up as an alternative model to a food bank, applicants are not formally means tested, but are signposted or referred to partner organisations to help address the underlying problems that drive someone to using their food box service.
The group runs two 'pay as you feel' cafes in Newton Abbot and one in Totnes which have both been closed since March due to Covid 19 restrictions.
"That has been tough," David admitted. "Our cafés are a valuable source of income which help to pay our overheads. Every penny helps us help more people having a hard time."
Donations to Food in Community are much appreciated and can be made here.