Mary Bartlett came to Dartington in 1963 as a horticultural student. After her training she became responsible for the glasshouses, nursery and walled garden.
She is the author of several books, including the monograph Gentians, and Inky Rags, a review of which can be found on the Dartington website. She is now the tutor for bookbinding in the Craft Education department. More blogs from Mary
---
Seeing the railway line at Dawlish swinging like a suspension bridge in the storm just a few wintery weeks ago reminded me of how much my childhood was influenced by that lovely, unpredictable stretch of track.
My grandfather was a steam engine driver. During the Great War he hauled factory coal from the Welsh mines: after the Second World War he used to tell stories about driving from Paddington to Devon in the searing heat of a cab that had to be sheeted down by night to prevent any firelight escaping.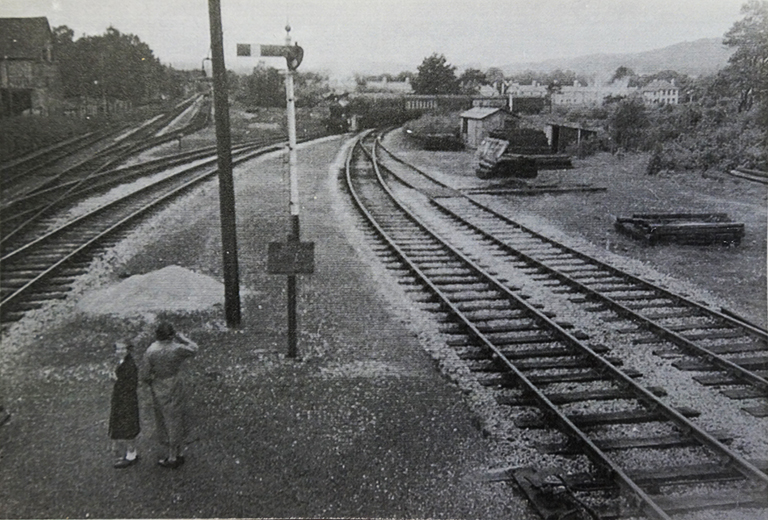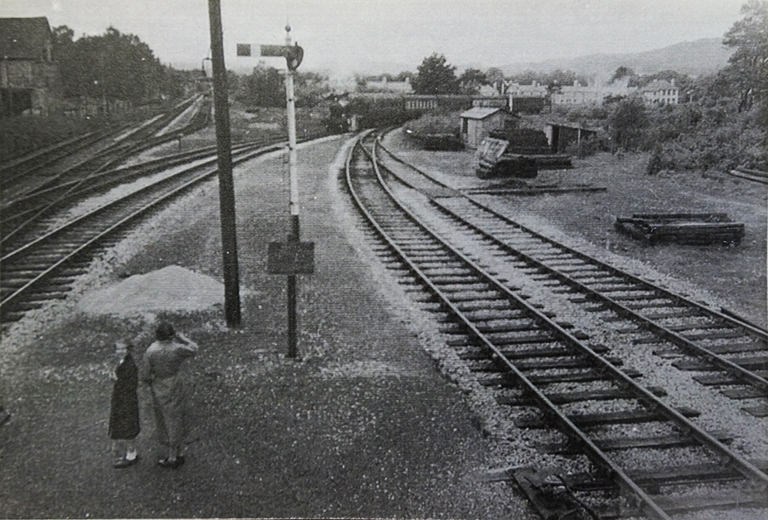 Without that blackout, German bombers would have made shorter work of severing the vital Plymouth link.
We were a railway family. One uncle was a station master; another a clerk. My father was a signalman and uncle Harold was a driver, like his father.
Harold sang in the Great Western competitions at Reading, winning the cup in 1934 for the baritone solo.
The family would often gather at my grandfather's house to sing, play the piano and listen to records, especially to Paul Robeson singing those haunting Deep South spirituals.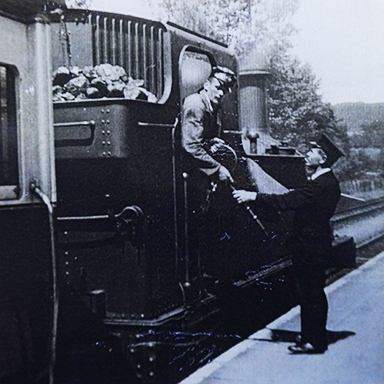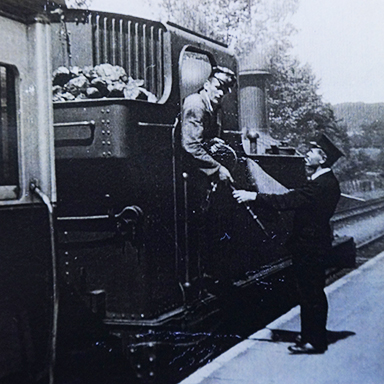 Tonight, I put my father's signalling torch back on its shelf, and sit down with the family album. I skim my grandfather's letters to the trade unions and his bosses at Paddington station.
All fearless unionists, we were, in those days. I ponder the photograph of mother and myself standing on the platform at Heathfield station as my father guided the last train down the Teign Valley line.
Maybe not the last!
I drop a Paul Robeson CD into the player for old time's sake and consider: what if Heathfield were to be put back on the map as the 'alternative' inland route?
(My daughter is working long hours for a construction company to ensure the seaside track will reopen on time. It's curious how all these threads intertwine.)
As for Paul Robeson, you will find his name on the new Dartington timeline in the White Hart bar – small acknowledgement of the weeks he spent here rehearsing his 1930 Othello for Maurice Browne's production at the Savoy Theatre, alongside Peggy Ashcroft's Desdemona.
---
"The artist must elect to fight for freedom or slavery. I have made my choice. I had no alternative" – Paul Robeson's epitaph
---
I wonder how many diners will make the connection. Paul Robeson was not only a famous black actor and bass baritone but also significant political figure as tragic and brilliant as Othello himself.
He wrote his own epitaph: "The artist must elect to fight for freedom or slavery. I have made my choice. I had no alternative".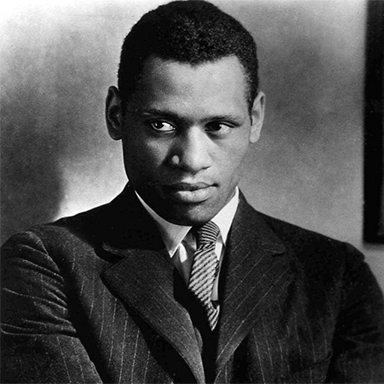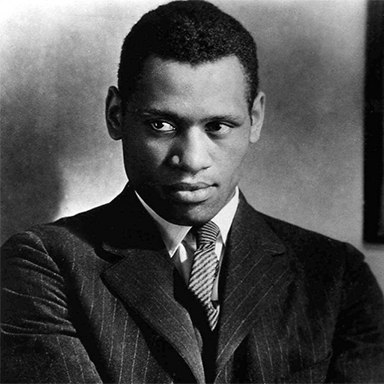 Dorothy Elmhirst backed Robeson's early theatrical career by supporting the Greenwich Village theatre that had the temerity to stage Eugene O'Neill's All God's
Chillun Got Wings in 1924, cast a black actor in a lead role and permit a stage kiss between a black man and white woman.
The story of his opposition to Nazism and fateful entanglement with Stalin during the 1930's is a Greek play all by itself. "'In Moscow I am not a negro but a human being. Here for the first time in my life… I walk in full human dignity", he told the film director Sergei Eisenstein.
His 1956 testimony before the House Committee on Un-American Activities (HUAC) is a profound reflection on every modern struggle for freedom and equality.
Of Robeson's time at Dartington, before the storm clouds gathered, Maurice Browne wrote in Too Late to Lament: "Night after night, unaccompanied by the light of a great log-fire in the music-room Robeson sang spirituals.
"If there be any more moving experience among all earth's music than to hear that grandson of slaves sing Water-Boy, I have not had it."
Mary
---