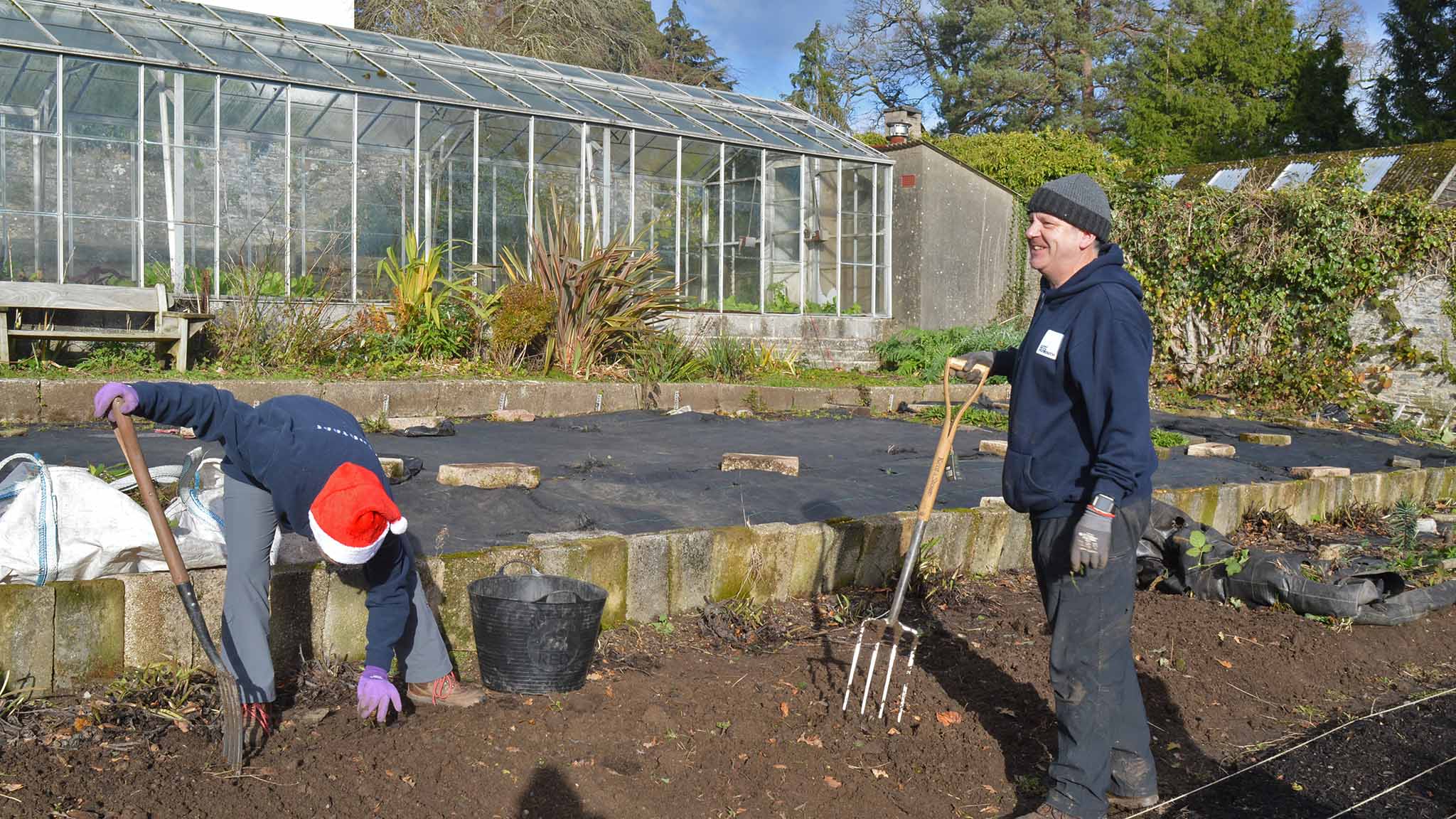 Dartington's Walled Garden has become a place of sanctuary for a group of military veterans.
Veterans Outdoors, a local charity that works to improve the mental health of people who have served in the Armed Forces has just completed a wellbeing project in partnership with the Defence Gardens Scheme and with the support of Dartington Trust. Since September, beneficiaries have been coming to the garden weekly to learn basic horticultural skills and to have the opportunity to spend time outside.
For some, the experience has offered an opportunity for respite from daily challenges. Suzy, who served in the Navy, said: "When I come here it's such a peaceful and a calming place. Whatever else is going on I walk in that door and I can just put everything else out of my mind for a few hours.
"It's helped me re-think things and re-wire my brain for positivity. I know that when I'm here I've got a few hours of brain freedom."
Aside from the veterans' project, the Walled Garden continues to be a productive area, supplying fresh salad and vegetables to the Trust's food outlets and to students.
Each beneficiary in the project gets a chance to choose which activities they want to be involved with, under the supervision of horticultural therapist, Jan Hornby.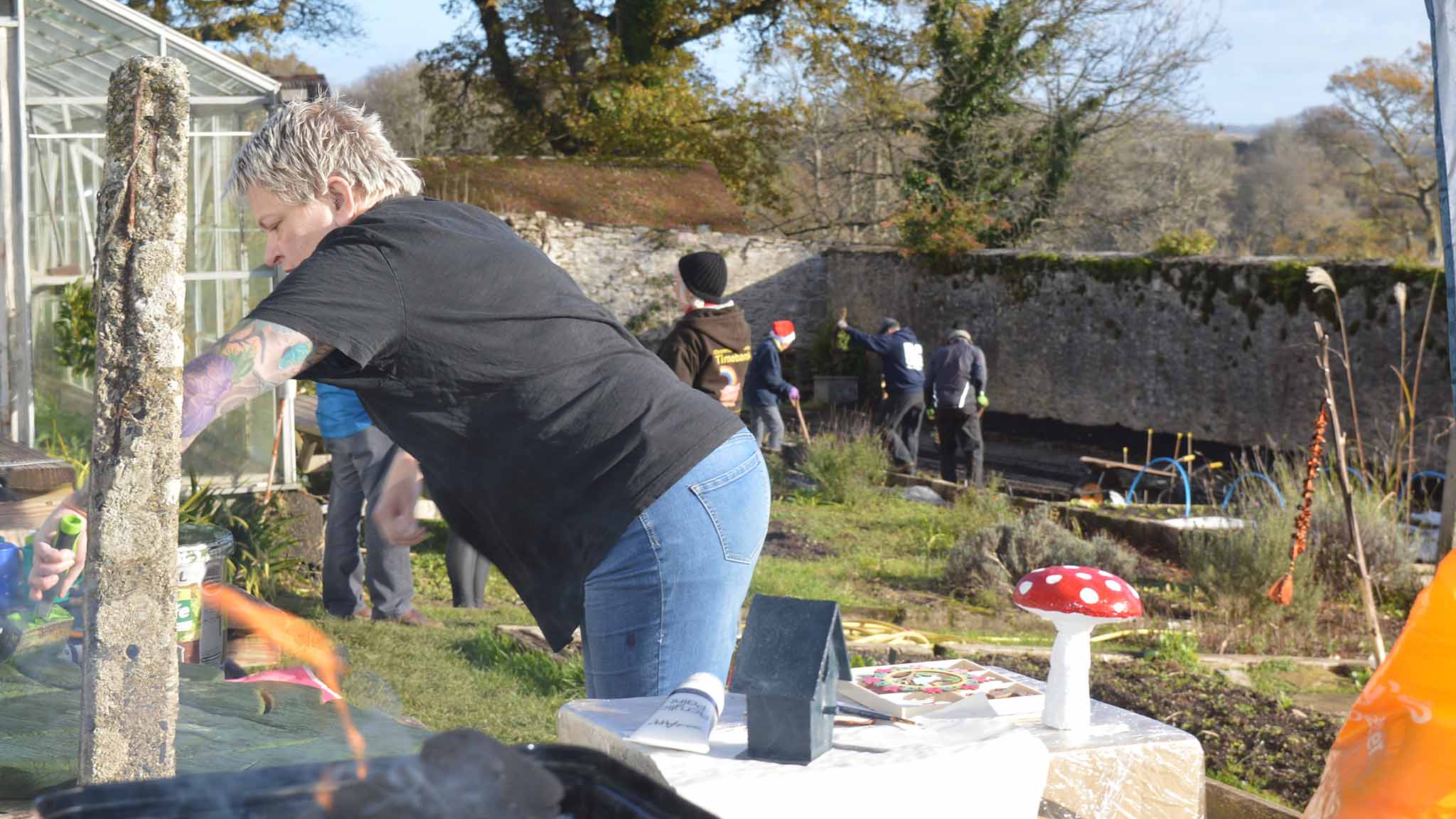 George, who has been coping with multiple health issues, said he had been inspired by what he has learnt.
"I never really thought about growing vegetables but after doing this I definitely will plant some at home.  Under Jan's guidance I've learnt a lot of new skills. 
"It feels very safe here because it's a walled garden so there's no one watching you.  When you close the door, it's almost like being in your own back garden."
The project, funded by the Armed Forces Covenant, is designed to support people who may be tackling a variety of health challenges.  The current ten-week project has finished but there are already plans to run it again next year.
Each person that attends receives a personalised programme that leads directly to the NHS-approved 5 Steps to Mental Wellbeing; connecting with people, being physically active, learning new skills, giving to others and taking notice of the world around you. 
Jan said it had been wonderful to see the change in people.
"When they arrive at first they're not sure what to expect so they might be a bit hesitant. 
"But over the weeks you see the difference as they begin to relax.  The chance to learn new skills is great but I can see they get a real benefit from just being outdoors and connecting to nature. It's been a privilege to be a part of it."
'Barbs' originally came to the project to support a friend, although as a partner of a veteran she is able to access opportunities through Veterans Outdoors.
"I wasn't going to come but it's been wonderful. First night after being outside doing this I noticed I slept better. I've had lots of laughs. I've loved it all.
A variety of opportunities, including women only projects, is available for veterans, their families and those still serving in the Armed Forces. More information is available at veteransoutdoors.org.uk.