he large Monterey Pine, which stood on the north-western terraces of the 'Tiltyard' in the Dartington gardens, has fallen due to old age.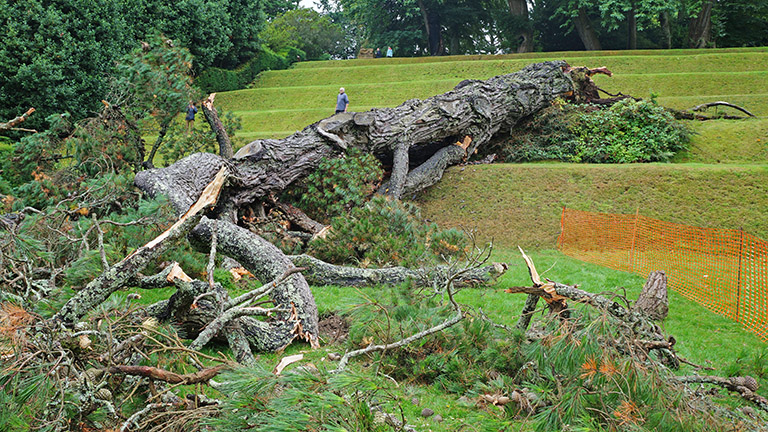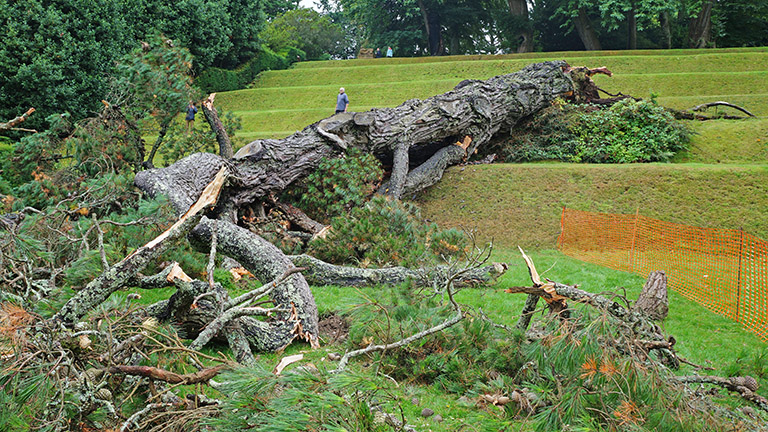 Estate Manager, John Channon, said: "Although we have had a fair amount of rain over the past couple of weeks, the ground conditions are still reasonably dry and since there was little wind, we can only conclude that the effects of age and an increasing amount of rot at its base were the cause of its demise."
Although it is difficult to gauge what age the tree was, it is know that it was the last of several which originally grew on the terraces and which had, until today, survived the various storms that have hit the estate over the years.
The tree has been cordoned off and Dartington's garden team will remove the smaller limbs. Removing the main trunk and prominent root system, without causing too much damage to the terraces, is a bigger challenge and the patience of visitors to the gardens while this work is carried out is appreciated.
Once the tree has been completely removed, an assessment of the possible uses for the larger pieces of timber will be made.
The gardens team will then repair the damage to the lawns and terraces and re-turf/re-seed as appropriate.
John added: "As can be appreciated, all of this is going to take time and will divert the gardeners from their normal late summer tasks – we are grateful for the public's understanding of this."