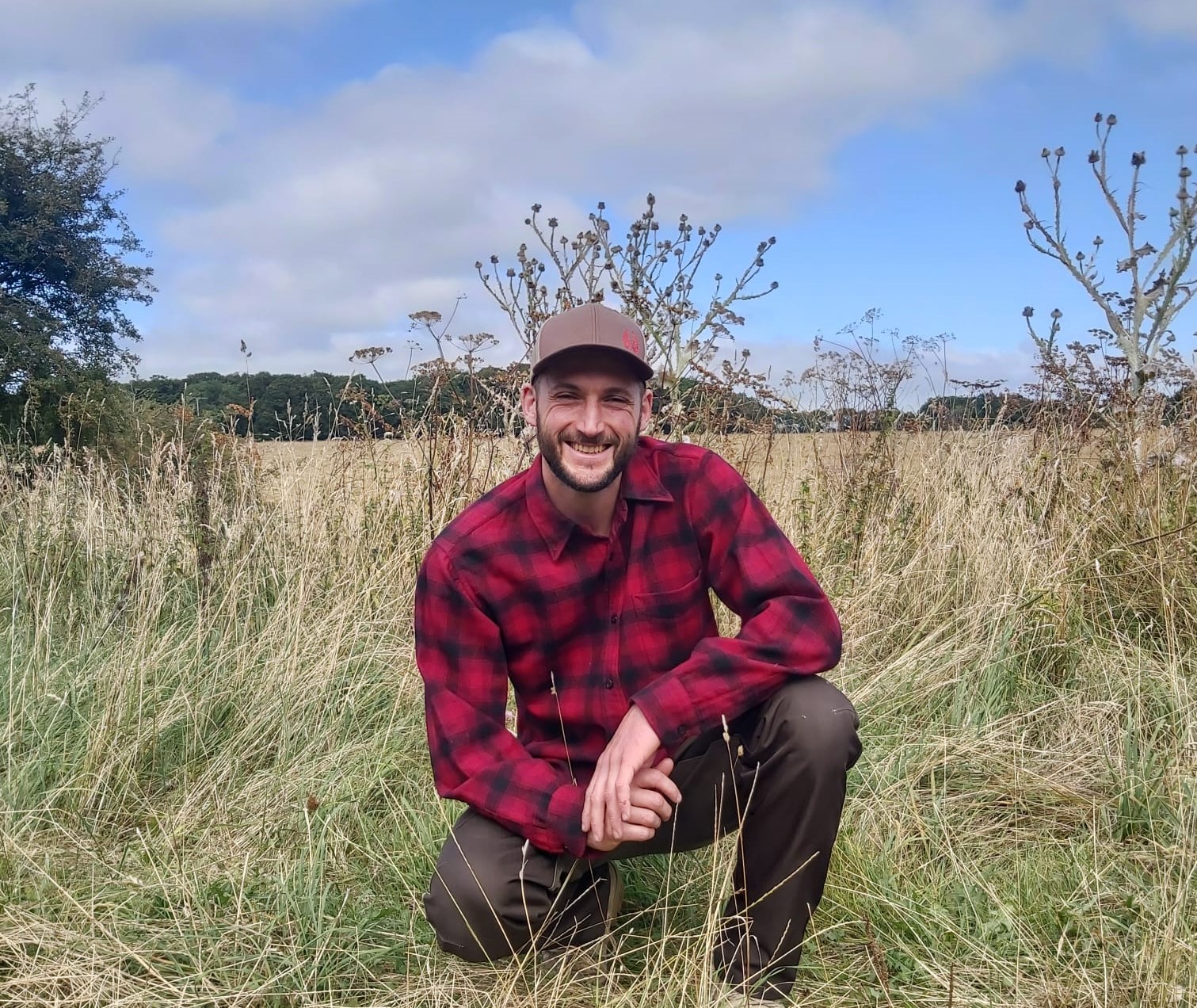 When Sebastian Allen-Mepham saw the post for Land Manager at Dartington Trust advertised, he knew it was a role that could have been made for him.  Here he answers some quick fire questions and talks about his love of the countryside and his plans for the future. 
Q: Did you grow up in the countryside or are you a recent convert? 
A: I grew up in Buckfastleigh until I was 10 and subsequently moved to Huxhams Cross for a further 6 years. Many happy days were spent volunteering at Lower Sharpham Barton Farm and for Dartington Estate with Conservation Team. I also spent my holidays working on a farm in Northumberland belonging to friends of the family. In a nutshell, I have been a country bumpkin all along.
Q:  What sort of things were you doing before you came here?
A: Prior to arriving at DHT, I have worked for Natural England in their National Nature Reserve Team for some years as well as managing a couple of different Organic / mixed livestock farms subsequent to that.
Q: Do you have a favourite bird/wild animal from the British countryside?
A: Perhaps not a single favourite, but ones high on the list would be Roe Deer (they originally got me into wildlife photography when I was young), Marsh Fritillary (happy memories of chalk downland) and Song Thrush (for their leading part in the dawn chorus).
 Q: What has been a personal or career highlight/achievement for you?
 A: One would be managing the reversion of 25ac of improved grass leys back to species rich wildflower meadows in a partnership project with the RSPB.
 Q: What brought you to Dartington? 
 A: I was looking to find the right opportunity that would bring me back 'home' to the South Hams so when I saw this position advertised, it made complete sense to go for it. What is particularly interesting about the role at Dartington, is having a cross section of farming, conservation, forestry, education and social engagement elements, all within the remit.
 Q: What is your vision for the management of the land here at Dartington?
 A: It is very much still evolving as I learn more about the Estate and understand its historic and recent past. Some general themes would include;
    – Renewing & developing the management of the Estate's varied woodlands in a fashion that starts providing some timber to local markets and        benefits the forest ecosystems
     – Building in further elements from the Land Use Review
     – Developing our portfolio of land-based tenants and building even closer ties to those already in place