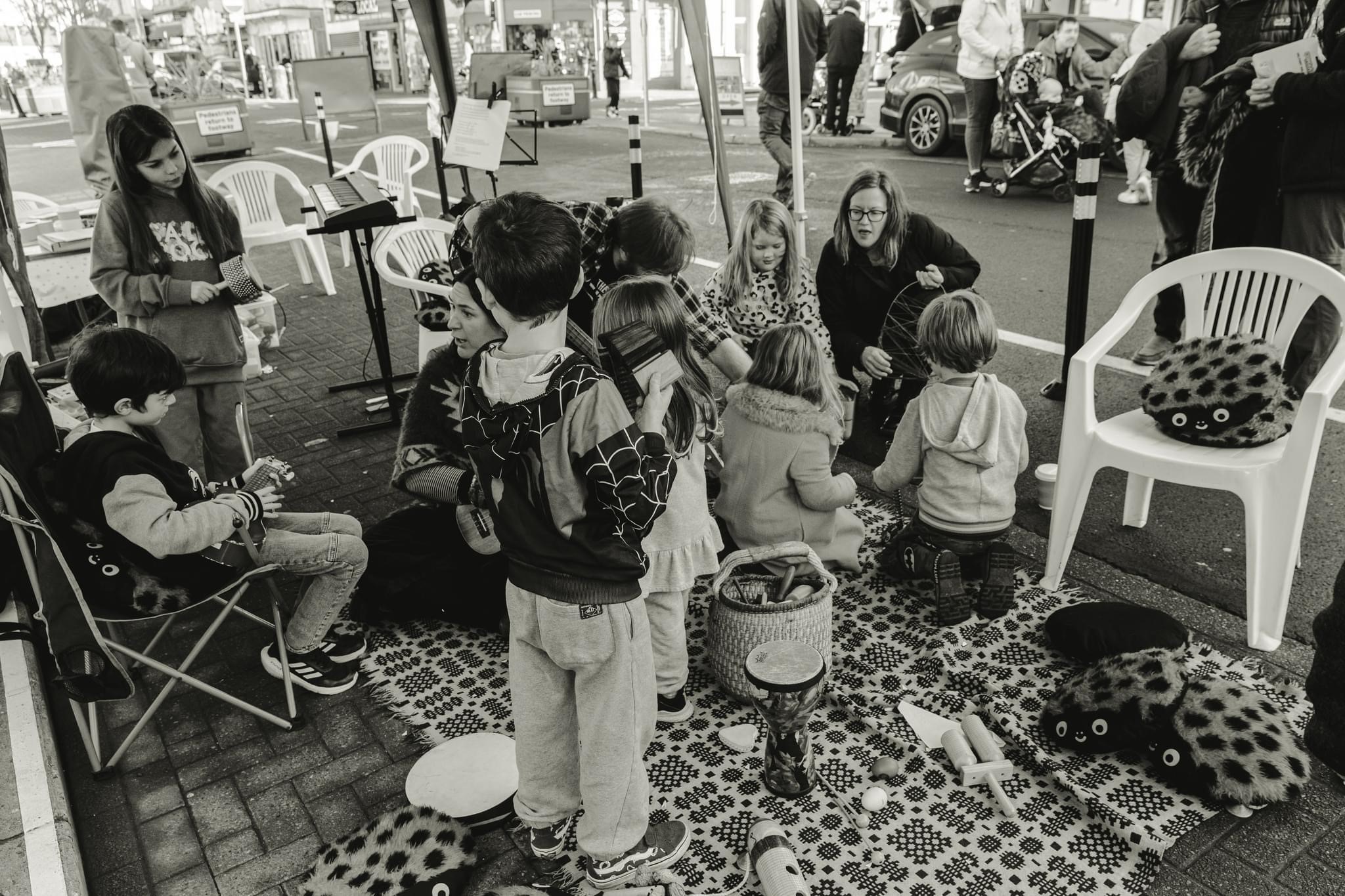 The Moor to Sea music collective has just started running an open community space at Dartington. Aiming to be an intergenerational space for people to connect and be creative, it is open for all every Thursday between 1.30pm and 3.30pm at the Hex Studio on the Dartington estate and it is free to attend. It is a space for collaborative music making and chats over a cuppa. There is absolutely no requirement to have any musical experience, there will be instruments and digital elements to play with and explore. And if you want to just come along and listen and talk to others, that is completely fine as well.
The team are also running a session every Thursday from 3.30pm to 4.30pm for young people and families to explore and create music. This drop in session is also running at the Hex Studio and is operating on a pay what you can basis, with a suggested donation of between £2 and £8. There is no need to sign up, just bring the kids after school whenever you want and come and explore music together. Again, no experience is necessary. There aren't many opportunities to do activities like this with your children, you're normally just dropping them off. Instead, come in and play! They will be looking at different ways of working with music using instruments (traditional, new and unusual), technology and voices. Ideas and collaborations are encouraged.
Moor to Sea work with people through music in many different ways. Their aim is to allow collaboration and freedom of expression to all, especially for those often excluded from these opportunities. It was established in 2018 by Rachel Thame and Deborah Woollaston, both previous students at Dartington.
Rachel commented: "For us this is about building a creative community and making it as open as possible. There is a creative energy that underlies everything at Dartington and we really want to tap into that, to be part of something bigger, and bring everyone else in too. We want it to be a place of musical freedom and expression and meeting like-minded people, we're really excited to see how it will evolve."
The Open Access Creative Community and Warm Space runs every Thursday 1.30pm-3.30pm at the Hex Studio on the Dartington Estate. It is free to all.
The Young People and Families Explore & Create Music runs every Thursday 3.30-4.30pm at the Hex Studio on the Dartington Estate. It is pay what you can.