Dan Pearson's masterplan for Dartington Hall's listed gardens expresses the idea of a many-sided life through five areas: arrival, culture, production, play and gardens.
Work has already started on the gardens area, the rich historic formal landscape setting for Dartington Hall. The gardens team are working on tasks with existing features – starting the process of considered planting edits and subtle design interventions. They're undertaken slowly and carefully to protect and enhance the special character of this place.
Below is the latest in our series of regular blogs from members of the gardens team who share the news from the ground. 
Our gardeners are nuts about nuts
No – we're not harking back to the 90s lad's mag. We're not even referring to the gardeners' state of mind. We are in fact referring to the recent work in the less often seen area of the garden that is the old nursery site.
What was to be a wet weather 'fall back' piece of work has pushed along quite nicely. This area of the garden, Dan has earmarked for the establishment of a nuttery that will ultimately link the walled garden area with the valley field in the main garden.
Previously this area was used as a 'stock bed' site and also for growing of shrubs for the nursery. It had a significant stand of mature Griselinia littoralis, variegated bay, holly, holm oak, sycamore, ash, cherry and horse chestnut. The shrubs and trees were of such stature that they need initial felling, followed by stump removal with a swing bucket digger. Hence a phone call to our friendly neighbourhood digger driver, Tom, who was only too willing to oblige. Tom and his digger made short work of the stumps and certainly saved us days of back breaking labour.
Glad we made the decision to employ the diggerman…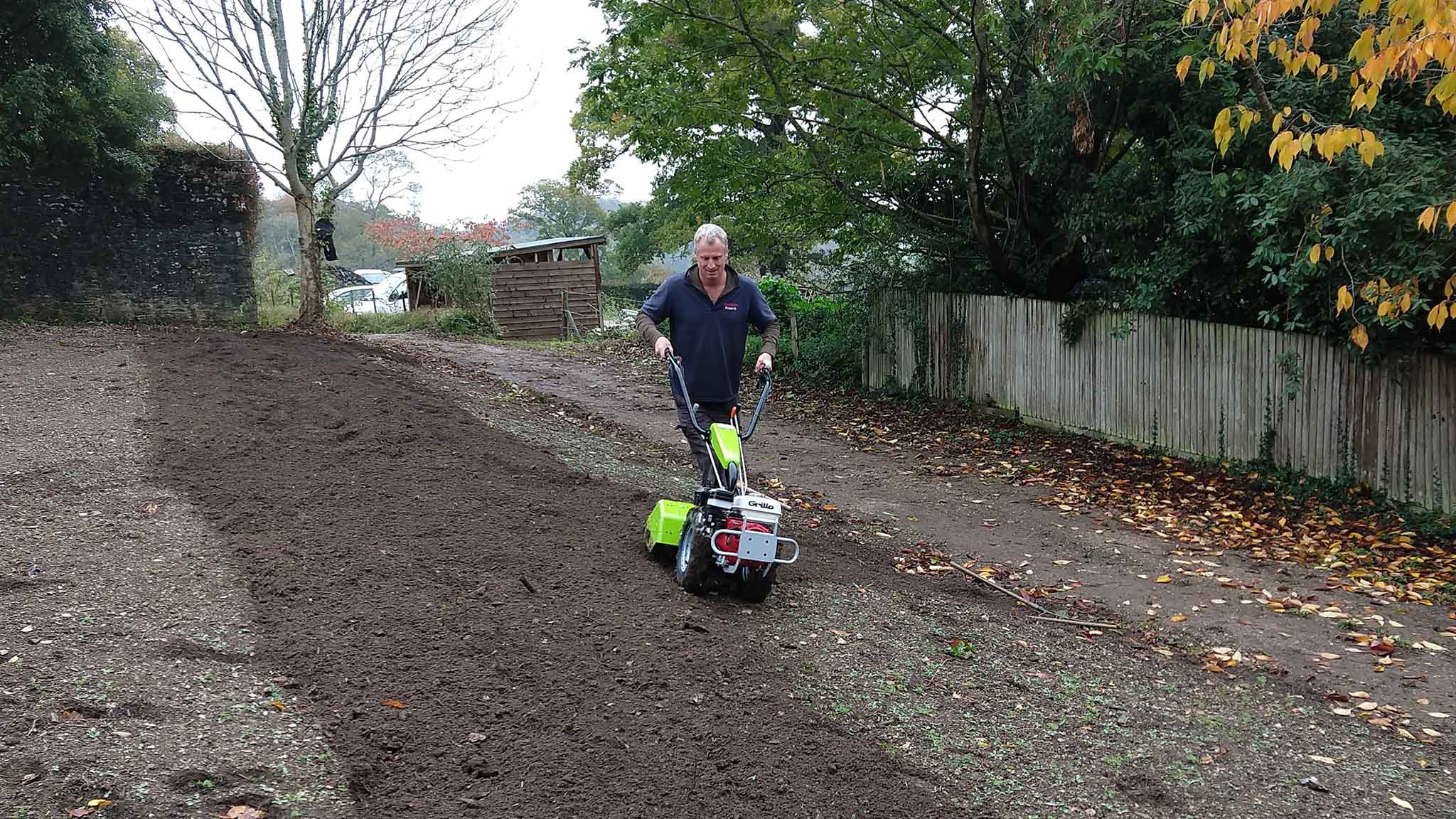 Mike getting reaquainted with heavy rotator work
Once the stump removal was completed and the site roughly graded to a smoothish contoured finish, Richard and I set about raking the site to level out areas and bring the texture down to a finer tilth. Richard's 'perfectionist' nature making sure the surface finish was of a high standard…even the areas that I had raked. The area was then firmed down using 'tread boards' to provide a good planting surface.
Although the nursery site is to ultimately become a nuttery, Dan initially wanted this area to be transformed into a wild flower meadow. So we were racing against time to complete the work and autumn sow the wildflower meadow seed mix before the weather turned cold, otherwise seed sowing would be delayed until spring.
Our conservation officer, Mike Newby, wore a big Cheshire cat smile when we found out about the old nursery site being transformed into a wild flower meadow. He was even more delighted that one of the grasses to be sown would be red fescue, an essential feed plant for the larvae of the marbled white butterfly.
Dan had carefully selected from a reliable supplier which constituted a mix of 80 per cent grass to 20 percent wild flower seed. Wild flower seed consisted of a cocktail of 23 types of wild flower including birdsfoot trefoil, field scabious, betony, yarrow, ladies bedstraw, ragged robin and yellow rattle. These were mixed with four types of grasses namely common bent, crested dog's-tail, slender creeping red fescue and smaller cat's-tail.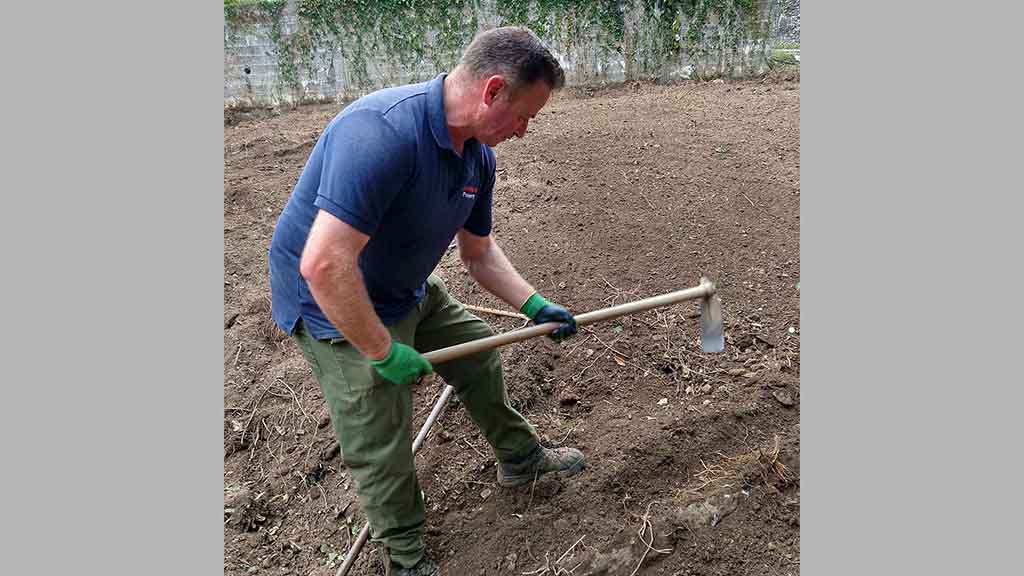 Richard going old skool and hands on with the mattock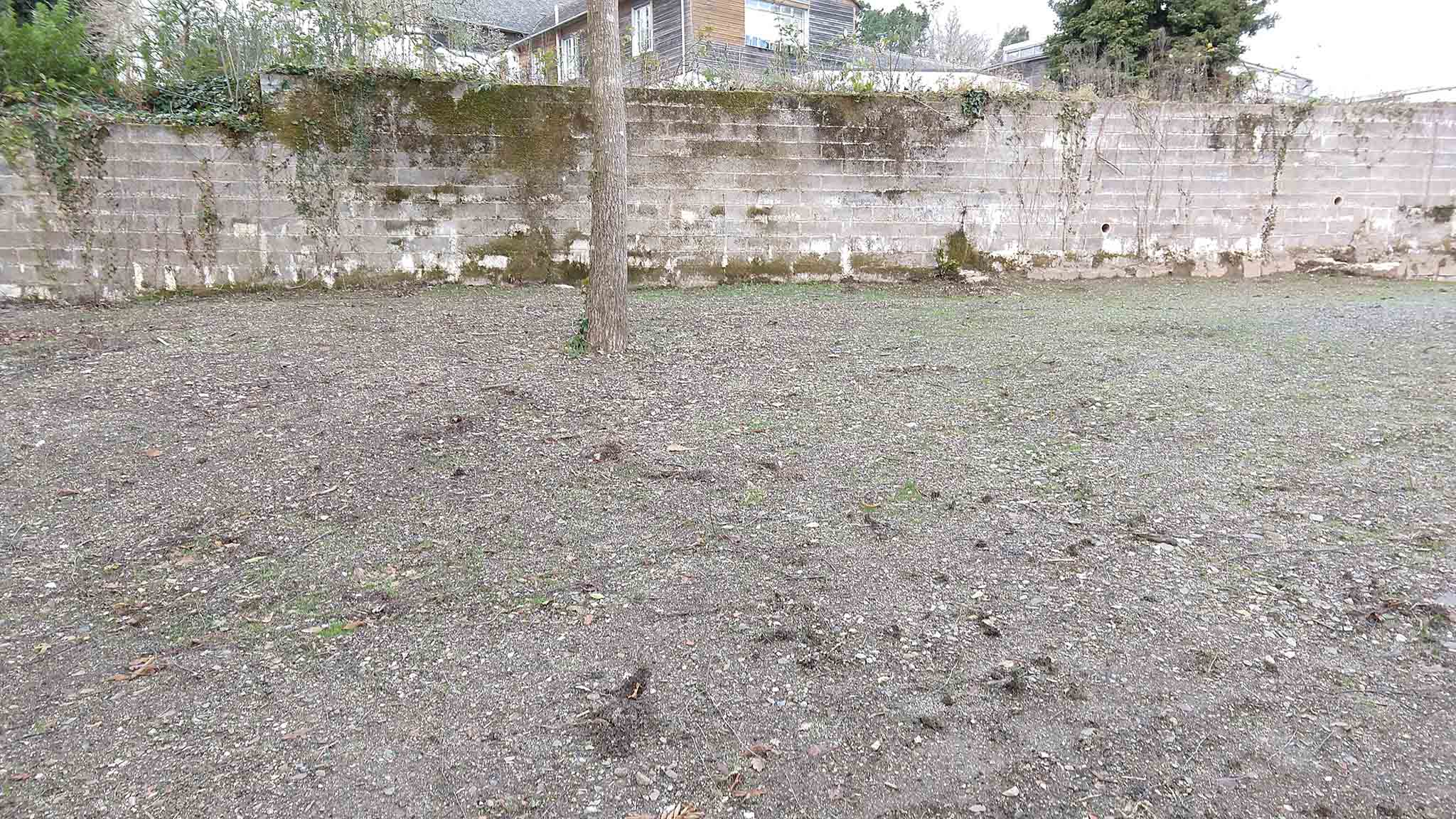 Nuttery planted and ready to come up
The seed was mixed with grit to bulk it out and to make it visible once broadcast sown over the site. The freshly sown area was then primed via 'treat boards' making sure that the seed maintained good contact with the soil, but importantly was not buried, giving the seed access to the highest light levels possible.
Now all we have to do is let nature take its course and hopefully enjoy a wonderful wild flower meadow in the fullness of time. So watch this space – or should I say, watch this nursery site.