Volunteer Opportunity: Walled Garden
About this opportunity
A few years ago, an experienced gardener, Sarah Coates, worked with volunteers to rejuvenate the previously neglected Walled Garden and get it up and running once more as a productive growing space.
The work has been transformative, bringing this unused space back to life with a colourful array of garden-grown vegetables, seasonal herbs and edible flowers, introducing a kaleidoscope of colours, scents and flavours. For the first time, our White Hart restaurant and Green Table cafe now feature dishes with almost zero food miles, and food wastage and packaging from walled garden supplied veg is almost non-existent.
The project continues to go from strength to strength – as evidenced by our volunteer-run blog documenting the ups and downs of the growing season – but to ensure that remains the case, we need your help.
What are we looking for?
– An interest in gardening
– Willingness to learn with a hands-on approach
– Team player and good sense of humour
– Flexible and reliable
– Reasonable fitness levels – you'll be on your feet and garden tasks involve lots of bending and stretching
– Able to work on Tuesdays OR Thursdays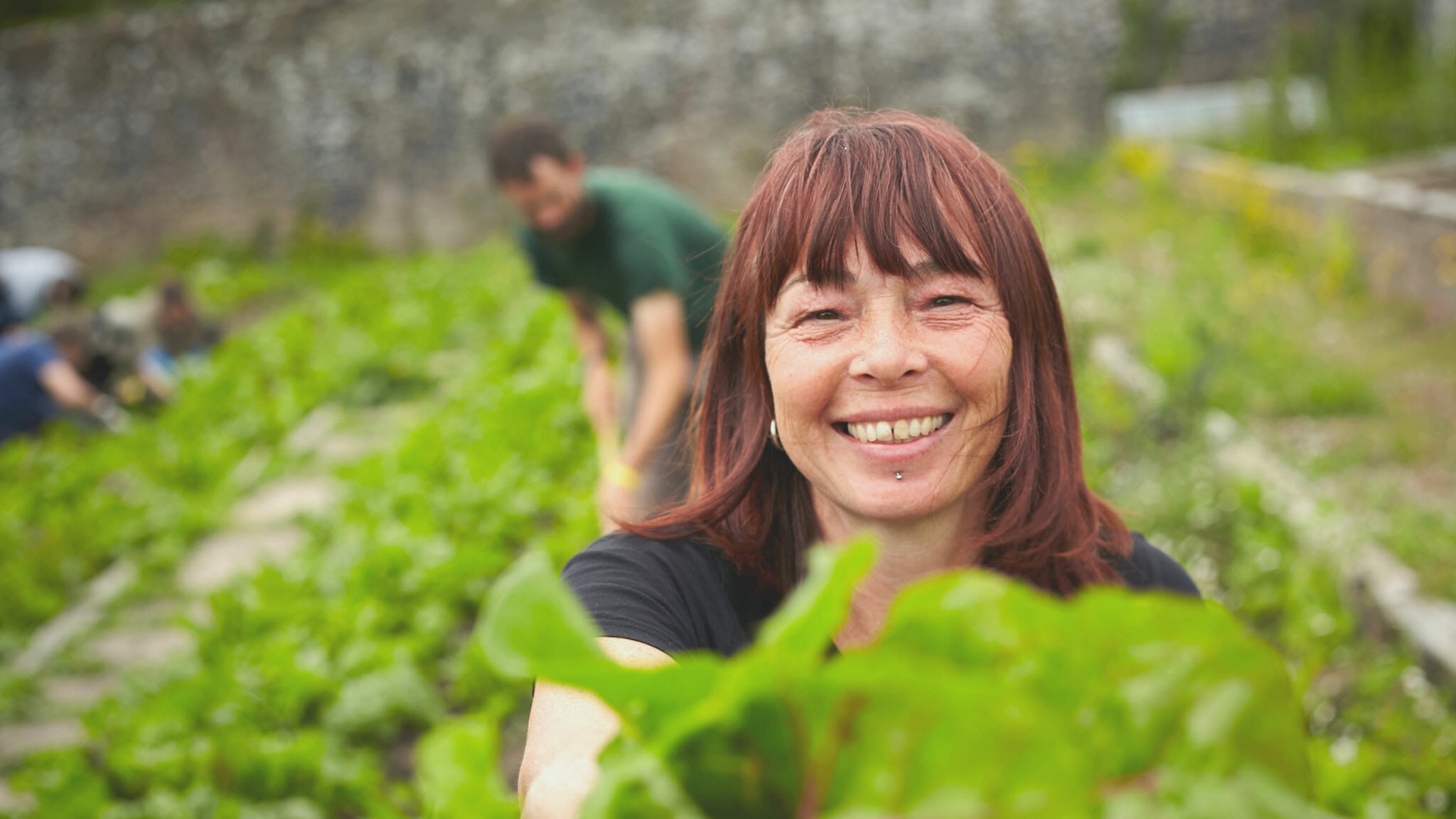 Practical Considerations
Materials required: Clothing you don't mind getting dirty, waterproofs, sturdy footwear (if you have your own steel cap toe shoes/boots these can be worn). When carrying out tasks where personal protective equipment (PPE) is specified, it will be provided to you.
Health & safety requirements: Must sign to say you have read and understood all health and safety and risk assessment policies and procedures.
Transport: Drivers will be provided with a parking permit whilst volunteering and if using public transport then Dartington is on the Country Bus route.