The Dartington Hall Trust is pioneering a new model of agroforestry that aims to combine five food and farming enterprises to create an agroecological system that is both collaborative and commercially viable. 
Inspired by Martin Crawford's ground-breaking estate-based Agroforestry Research Trust, which has promoted the combining of trees and crops as an alternative to traditional monocultures since 1992, a key aim of The Dartington Hall Trust's Land Use Review project was a wider roll out of agroforestry across the estate. The resulting innovative scheme sees farm tenants Jon and Lynne Perkin of Old Parsonage Farm team up with Luscombe Drinks, Huxhams Cross Farm and Salthouse & Peppermongers who are in partnership with the Trust itself.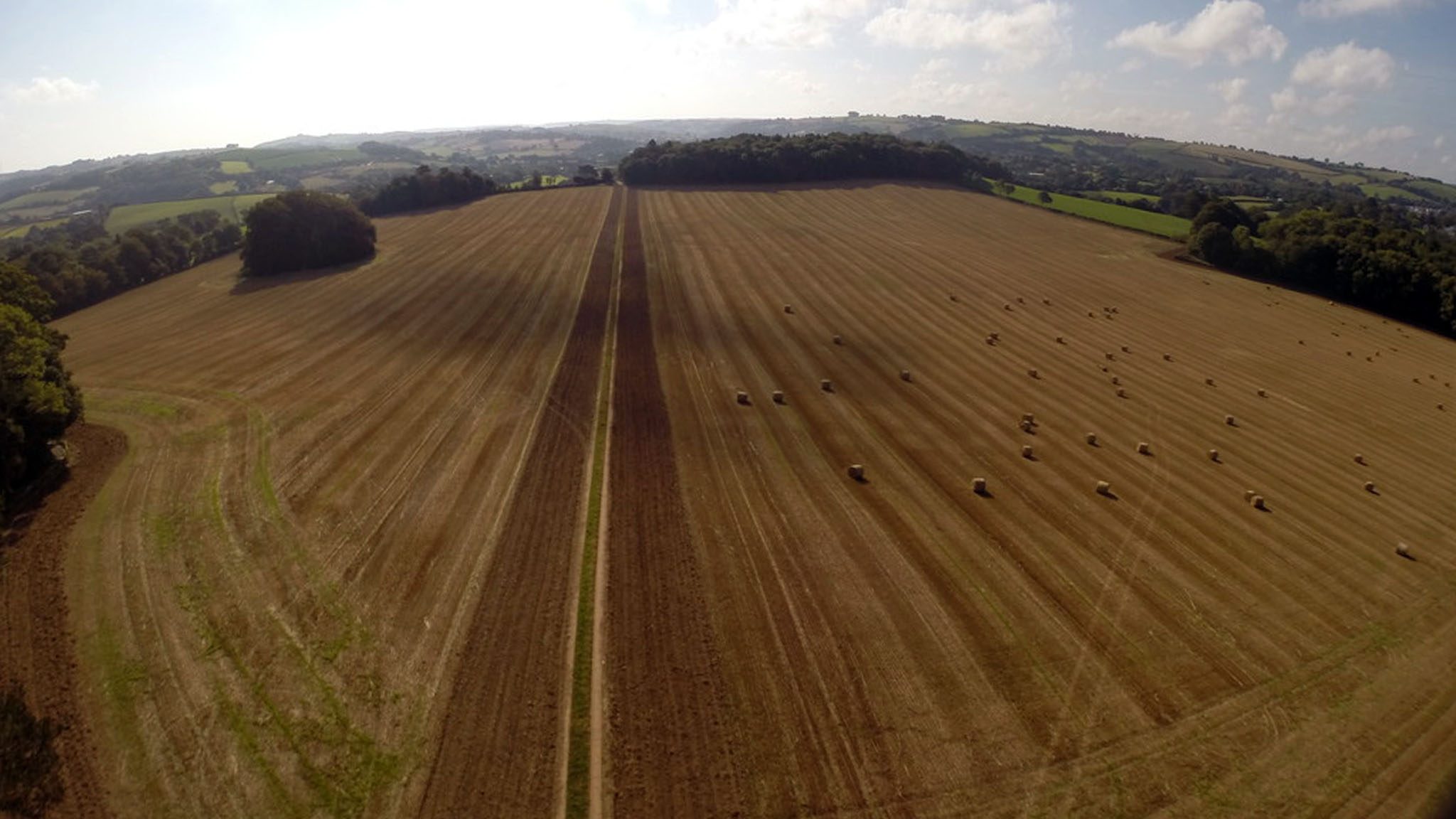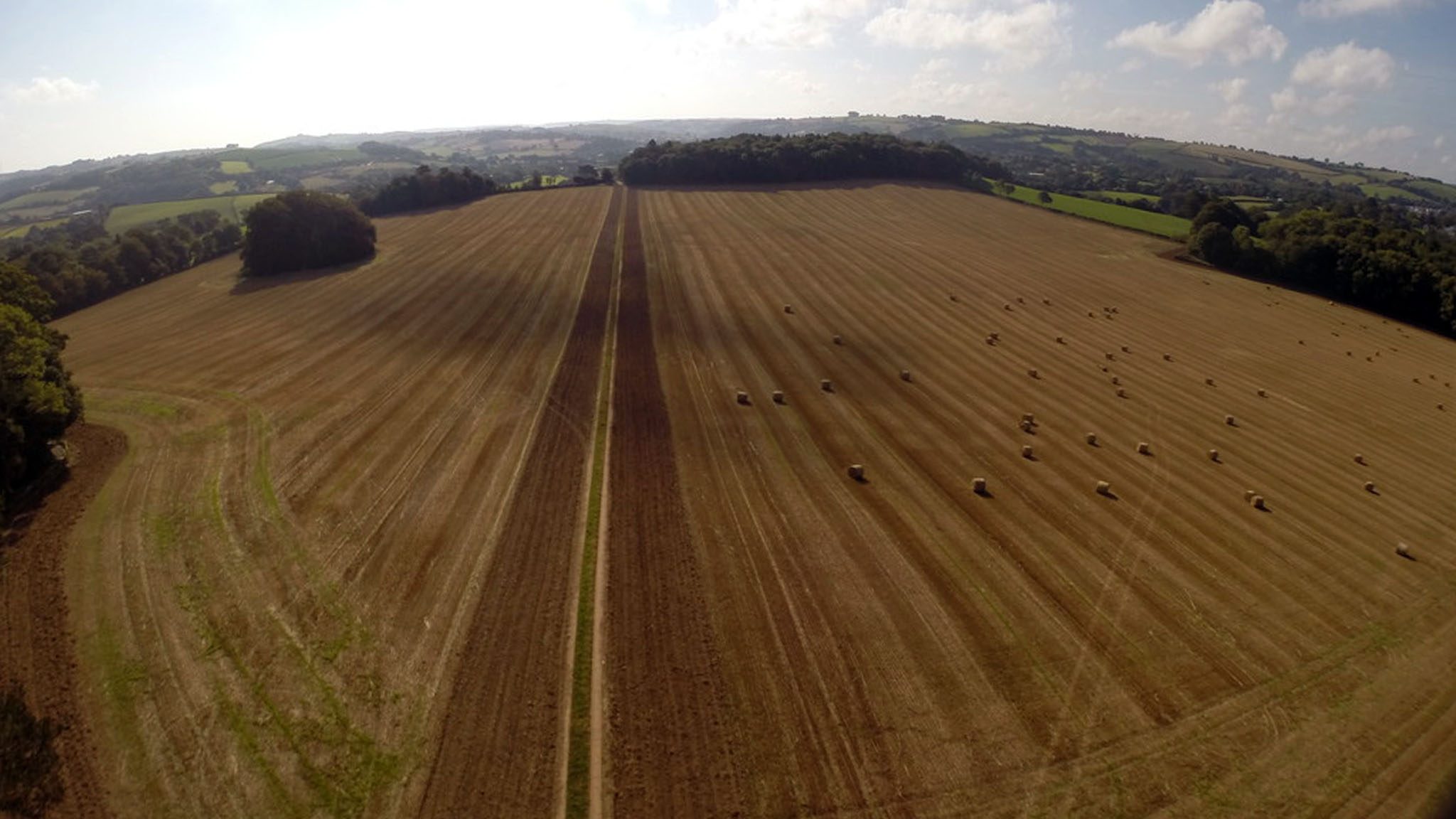 In recognition of the expense involved in setting up an agroforestry system the Trust worked with the Perkins to identify suitable local partners to meet the agroforestry requirement of their farm tenancy.
Luscombe Drinks and Huxhams Cross Farm were ideal partners as they are ecologically minded local companies wishing to meet a growing demand for their tree crops. Salthouse & Peppermonger, who specialise in gourmet seasonings, were willing to partner with The Dartington Hall Trust on the innovative Sichuan pepper planting to demonstrate that agroforestry can also increase the diversity of local food crops.
The Perkins have licensed each partner enterprise to plant 1600 elderflower trees, 600 apples trees and 150 sichuan pepper plants trees respectively on 48 acres of Old Parsonage Farm land from December 2016. Each licensee will manage, process and market the crops from their own trees independently. The unusual three-tiered contract, between land owner, farm tenant and tree licensees, was drawn up by Savills Exeter.
This agroforestry system is known as silvoarable. The Perkins will continue to rotate their own arable crop between the rows of trees, farming 'horizontally' while the tree crop licensees farm it 'vertically' to maximise space available for crop production. Silvoarable agroforestry systems are recognised for their potential contribution towards improving biodiversity and ensuring that soil nutrients are better used, re-cycled and soil run-off is greatly reduced.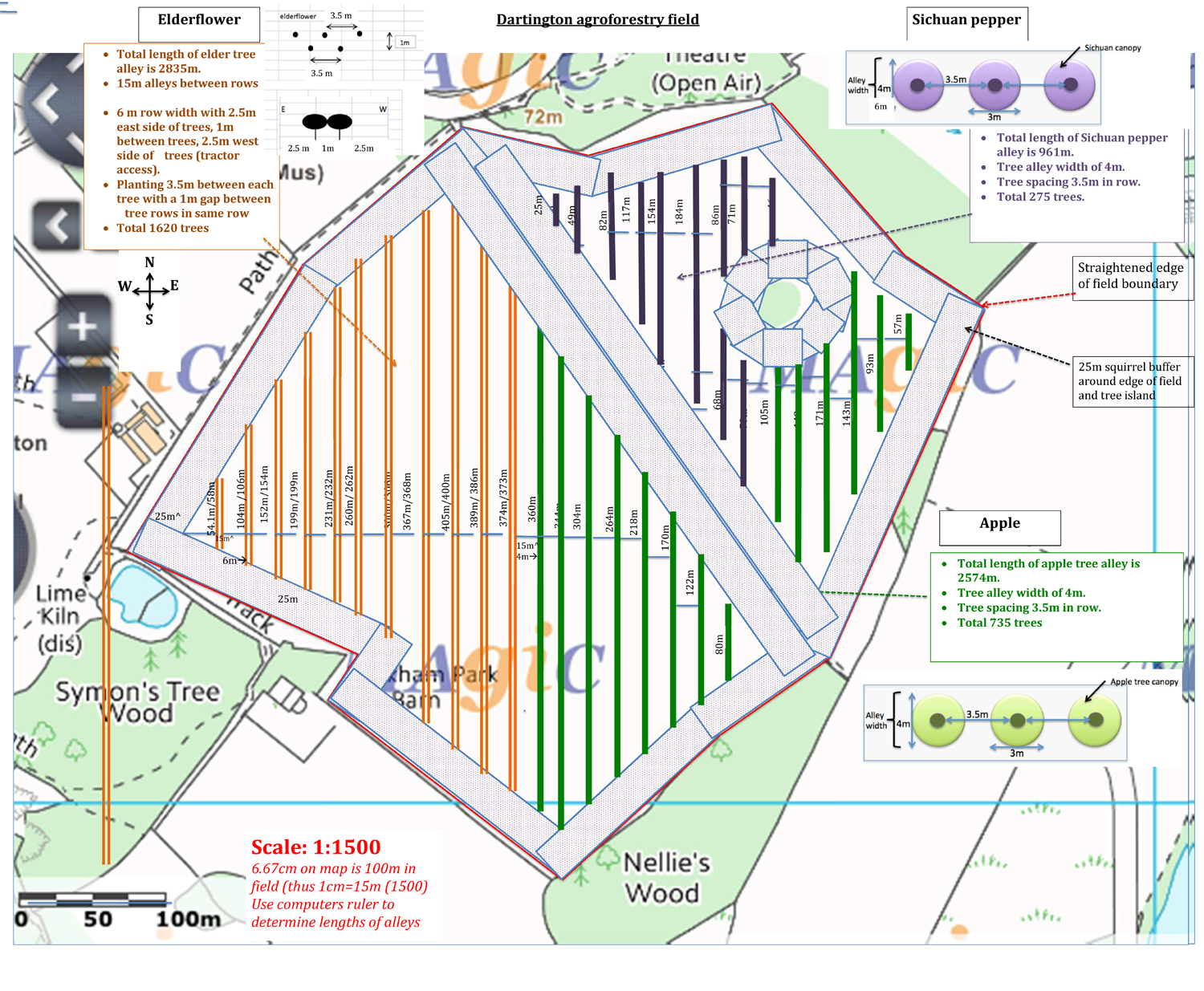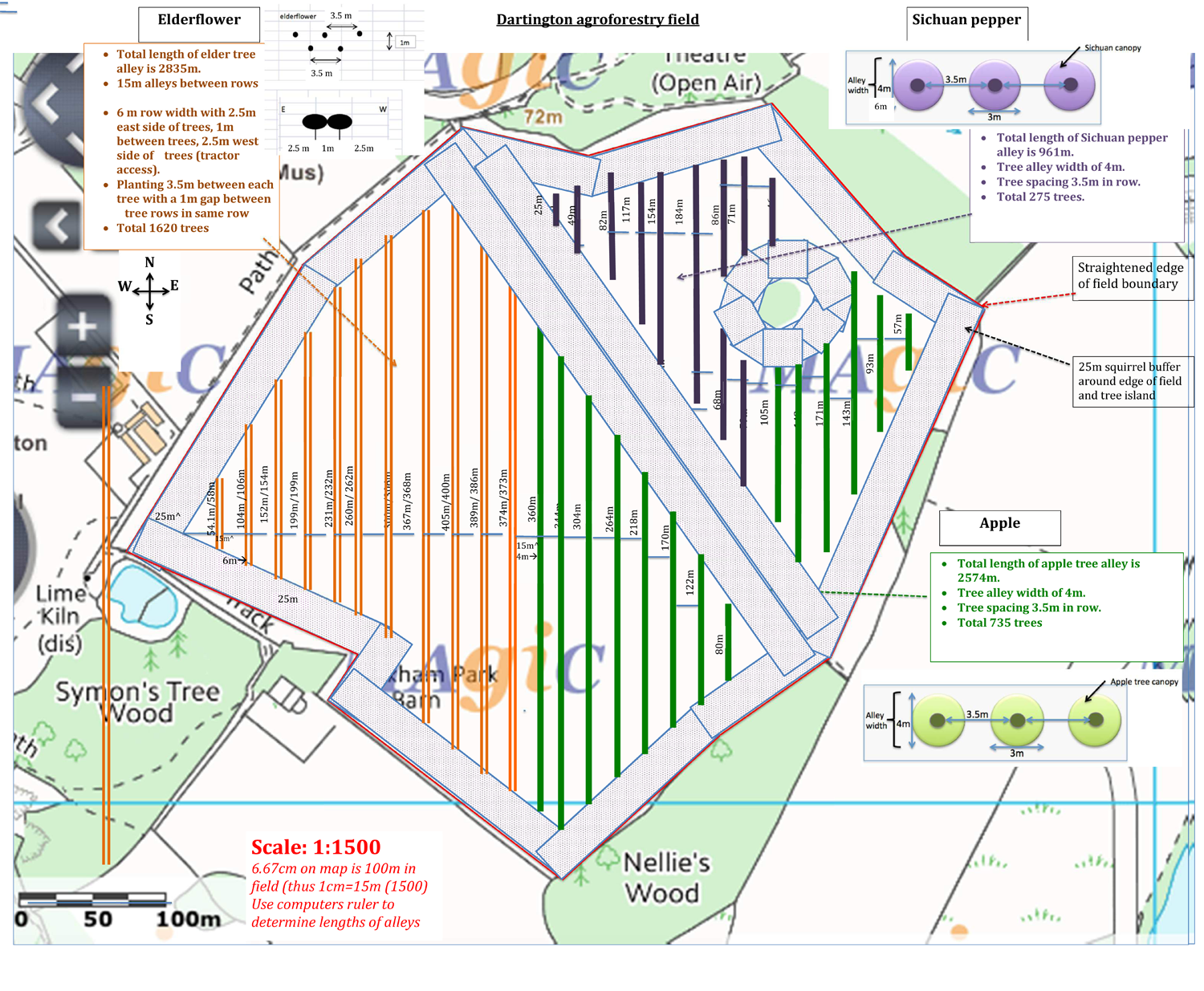 Trevor Mansfield, Senior Adviser to Strategy Implementation Team, Natural England, said: 'I am delighted to learn that the agroforestry plans are going ahead at Dartington.  Agroforestry is a farming system that has lots to offer for the future, combining food production with sound environmental management, so it is really encouraging to see farmers such as those at Dartington leading the way.'
John Channon, The Dartington Hall Trust Estate Manager, says: 'Our new agroforestry field, amounting to 10 per cent of Old Parsonage Farm, will be at the centre of our new approach to land management. We've been greatly inspired by the Agroforestry Research Trust and we were keen to explore the potential of scaling up production of some of Martin's crops as part of our desire to demonstrate that agroforestry can contribute to a wider diversity of local produce. We also believe this is the first time the commercial potential for UK grown Sichuan has been explored. We've collected a wide range of baseline data as we hope that the agroforestry field will be seen as a valuable learning resource nationally.'
Martin Crawford, Agroforestry Research Trust, says: 'Agroforestry is a key way for farming to diversify, reduce greenhouse gas emissions, and improve biodiversity. It is great to see The Dartington Hall Trust starting farm-scale agroforestry projects on the estate.'
Marina O'Connell, Huxhams Cross Farm, says: 'We are very excited to be a part of this collaboration, and look forward to watching the transformation of the field as the trees and crops mature, and the biodiversity increases.  Not to mention picking delicious apples. It will be a wonderful learning resource for students and other farmers interested in integrating tree crops into their farms.'
Gabriel David, Founder and Chairman, Luscombe's Drinks says: 'We are delighted to have been invited by The Darting ton Hall Trust to be part of this ground-breaking agroforestry project. Innovation is key here at Luscombe and we collaborate with a number of farms to grow fruit for us – here it increases the diversity of crops available locally while trading with Devon farms.  It looks to be an excellent project to be involved with.'
Gregorie Marshall, Managing Director, Salthouse & Peppermongers, says: 'Sichuan is a precious pepper, prized by the likes of esteemed food writer Fuchsia Dunlop and many others in fine food fields. A top selling product of Salthouse & Peppermongers, a ban on import has meant that Sichuan is increasingly difficult, nigh on impossible to come by. Having toured the site, seen the trees first hand and tasted the impeccable zesty flavour of the pepper pods, we have found that the Dartington crop exudes the quality and aroma that we strive for. Perhaps this will even become the only supply of Sichuan pepper available in the UK.'
Jeremy Smith, Rural Surveyor, Savills Exeter, says: 'This was a fascinating brief from The Dartington Hall Trust and the Trust's tenant, to create an agreement that addressed subsidy, stewardship and the practicalities of large scale agroforestry. With input from different stakeholders we created a bespoke agreement which we hope will become a template for future agroforestry operations of this kind.'
This is one of several projects that are driven by the Community Resilience Manager (Food and Farming), Harriet Bell. We are very grateful to the Esmée Fairbairn Foundation for grant funding this role.
Read more about how Harriet pulled this project together in her Food and Farming blog >
---