Jane Gleeson explains how getting to know your garden during the 'slumber months' can have multiple benefits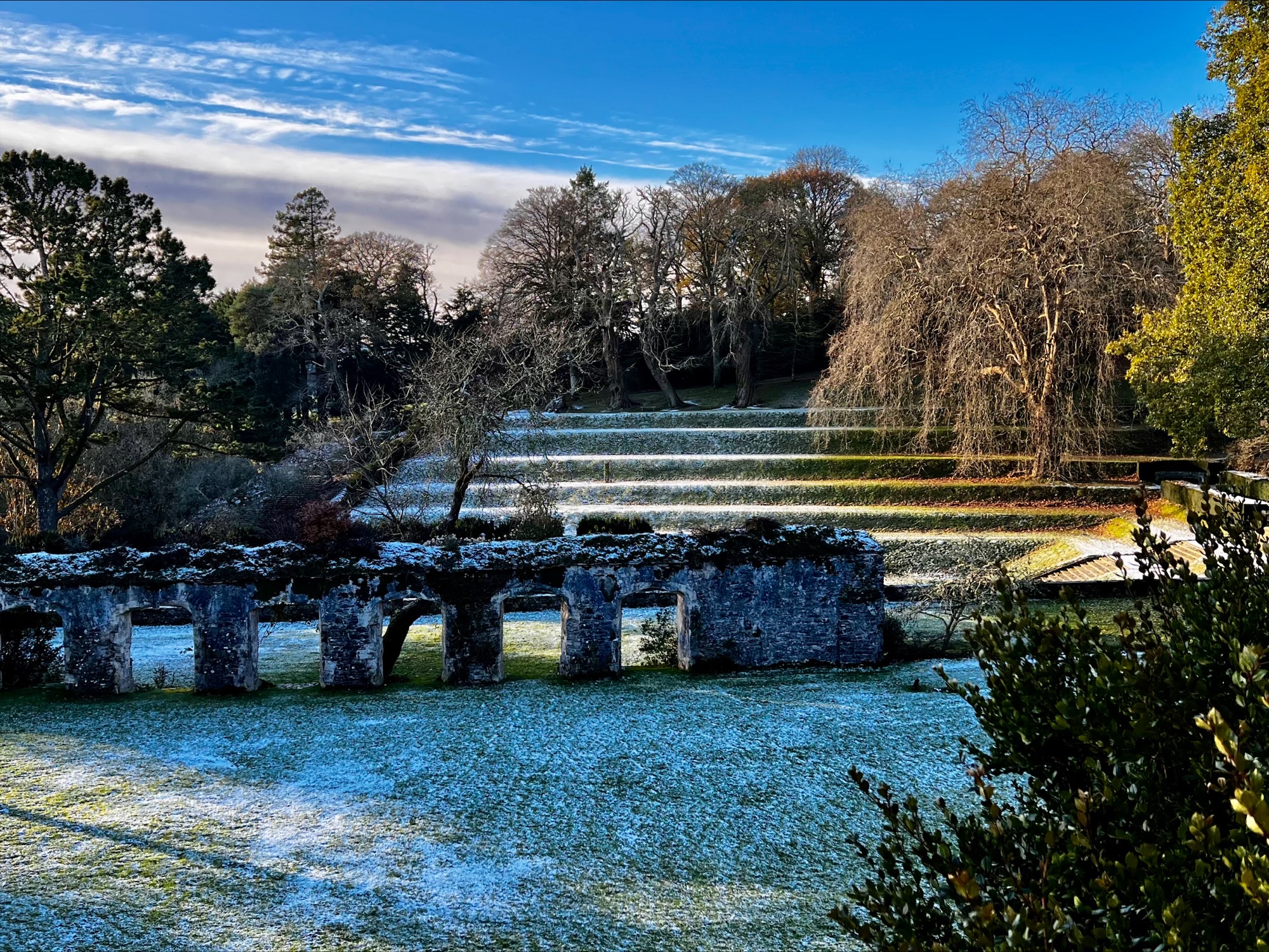 In this weather, gardening might be the last thing on your mind. Many people use it as a time to plan ahead for the coming season, browsing seed catalogues and planning what to sow or grow. But actually, spending time out in the garden in winter can have huge benefits for your wellbeing.
A hit of fresh air and sunlight can be a real mood-booster (just 5-10 minutes can make a huge difference) and of course any movement or exercise is always welcome. Now's a great time to prune roses, apples and pears, turn compost heaps and keep fallen leaves off vulnerable plants such as alpines. These tasks can be somewhat meditative, especially when accompanied by birdsong and perhaps a friendly robin.
Getting out in the garden in January also provides the perfect opportunity to get to know your garden on a different level. It's a chance to see its 'backbone' without the heady distraction of summer's abundance. Any good design needs this framework to hold it together and it's the perennial woody plants – the trees and shrubs – that do this. You can also observe winter light levels and potential frost pockets, which can be invaluable knowledge when it comes to designing a garden or puzzling out why certain plants are not faring so well. Seeing which bits defrost first in the winter sun is also useful in this regard – in other words, you are getting to know the microclimate within your garden.
It's also a chance to assess if you have sufficient winter interest in your planting scheme – something that is easy to overlook. Try especially to have interest (bark or berries, for example) in a place you can view from the house so even on the coldest, greyest of days your garden can give you pleasure.
Jane Gleeson is a Kew graduate and the former head gardener at Schumacher College. She returns later this month to teach a short course – Garden Design for Beginners – from January 23-27, which will use the gardens across the Dartington estate for inspiration and to learn about design principles. For more information, click here.